Slinky and sexy, the slip dress has made its way from the sheets to the streets, as seen on some of our favourite celebrities and off-duty models. To nail the trend that's been transcending seasons, we've gathered some celeb #ootd inspiration that'll have you rocking a slip from dusk till dawn.
Emma Roberts elevates the usual slip dress over a plain white tee with this look by opting for a plush turtleneck sweater. For a warm weather friendly alternative that you could rock to the office and to after work drinks, opt for a crisp white shirt that features a high collar.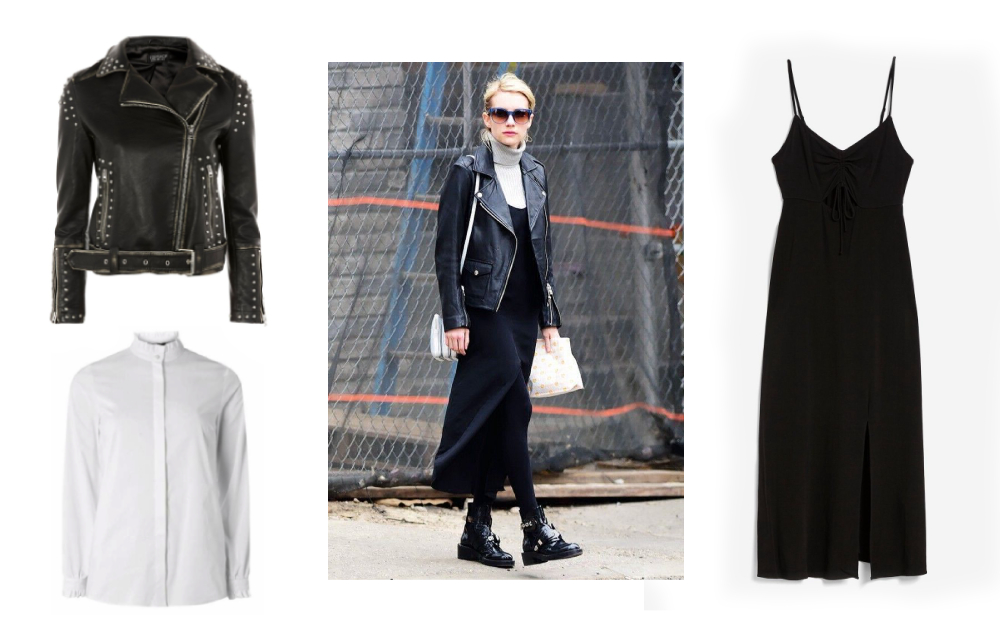 Topshop Studded PU Biker Jacket S$ 63.90
Dorothy Perkins Ivory Frill Collar Shirt S$ 39.90
Topshop Petite Ruched Front Molly Midi Slip Dress S$ 79.90
Sexy and sleek, Selena's look is the perfect minimalist look for a night out. Throwing a long blazer over won't break up the dress' maxi silhouette, and adds a little texture to the full satin look.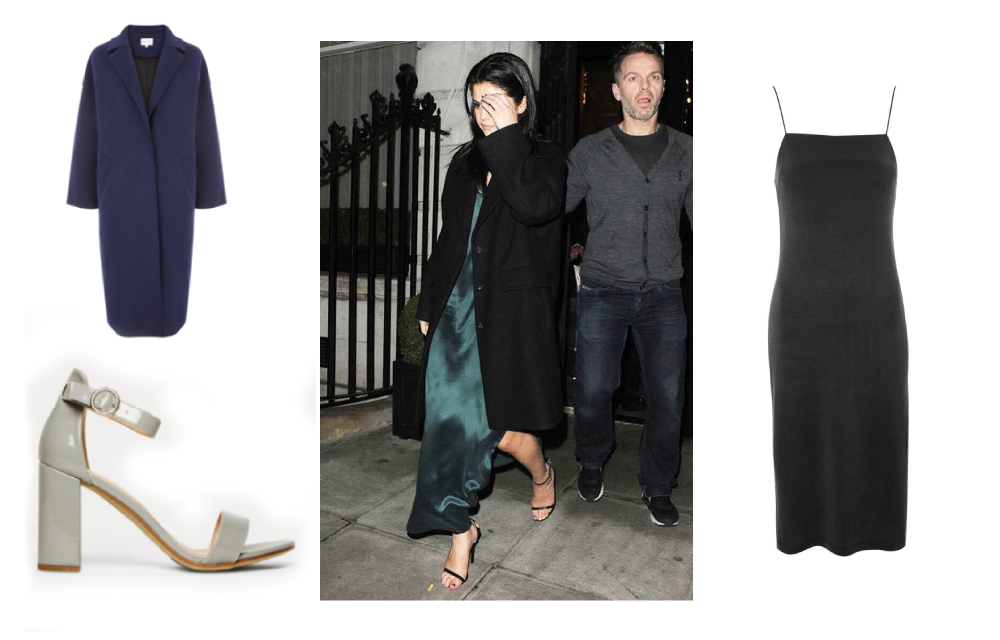 Warehouse Long Bonded Swing Coat S$ 87.90
Dorothy Perkins Grey Shimmy Heeled Sandals S$ 56.90
Topshop Square Neck Slip Dress S$ 59.90
Rihanna goes grunge with her slip, opting to accessorize her piece with a chunky biker jacket and a baseball cap. Instead of a full black-on-black ensemble, try a slip in a brighter hue to let each layer stand out.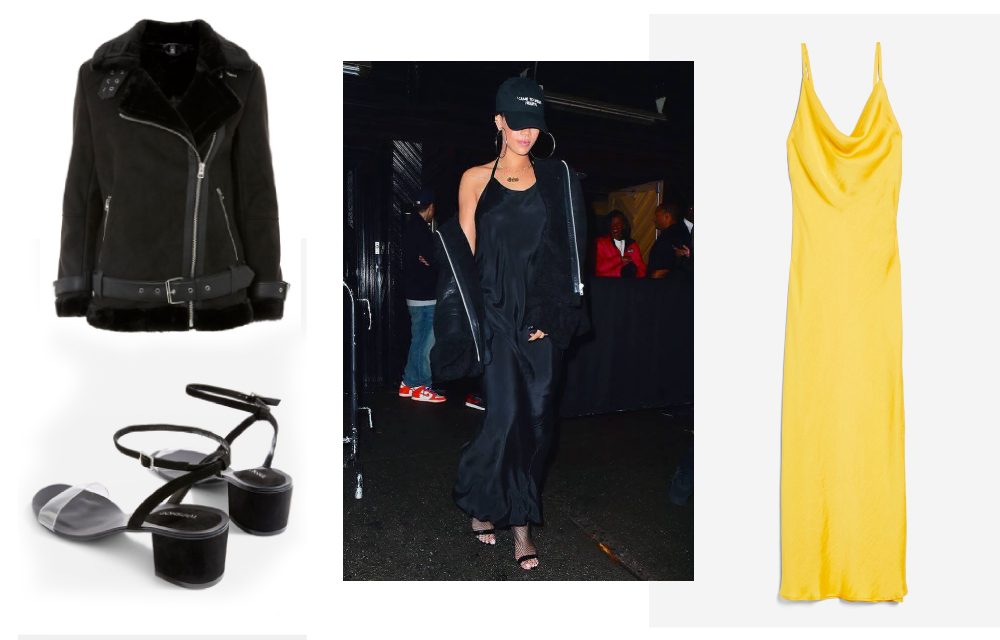 Topshop Petite Cooper Biker Jacket S$ 71.90
Topshop Darla 2 Part Block Heel Sandals S$ 69.90
Topshop Cowl Neck Slip Dress S$ 79.90
Gigi has been spotted rocking so many slips of late, but this has to be one of our favourite looks. Here she sports a low-cut slip over a lace bralette while keeping things covered with a simple satin bomber. If you don't want to invest in a pair of thigh highs, opt for a simple sock boot for a similar effect.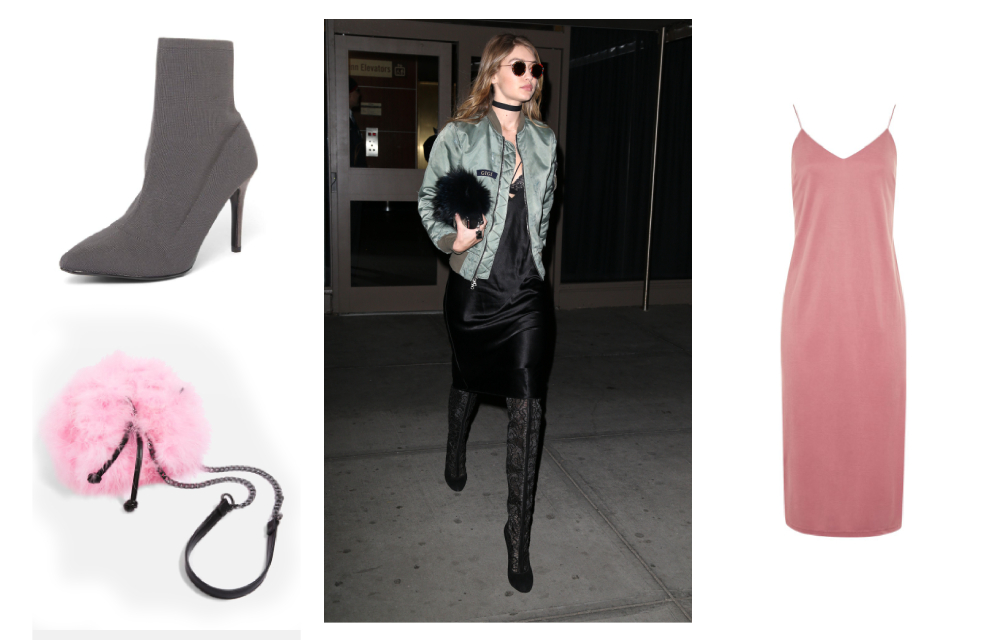 Dorothy Perkins Grey Aristo Sock Boots S$ 46.90
Topshop Fluffy Mini Cross Body Bag S$ 39.90
Topshop Midi Slip Dress S$ 59.90
The poster girl for grunge and rock and roll, Erin opts for a surprisingly sweet style with her slip. Instead of the usual slip over a tee, try this reversed style instead. If you don't own a fitted crop, a tee knotted at the waist could work just as well.


Topshop Petite Soulmate Ss Lettuce Top S$ 29.90
Dorothy Perkins Grey Mila Stud Ankle Boots S$ 62.90
Topshop Spot Plisse Slip Dress S$ 79.90
Kendall is serving us straight out of bed style with this sizzling evening look. For a look that's slightly less boudoir, leave the lace and go for a simple mini satin slip. For a little extra oomph elsewhere, sport a heel with some fun detail.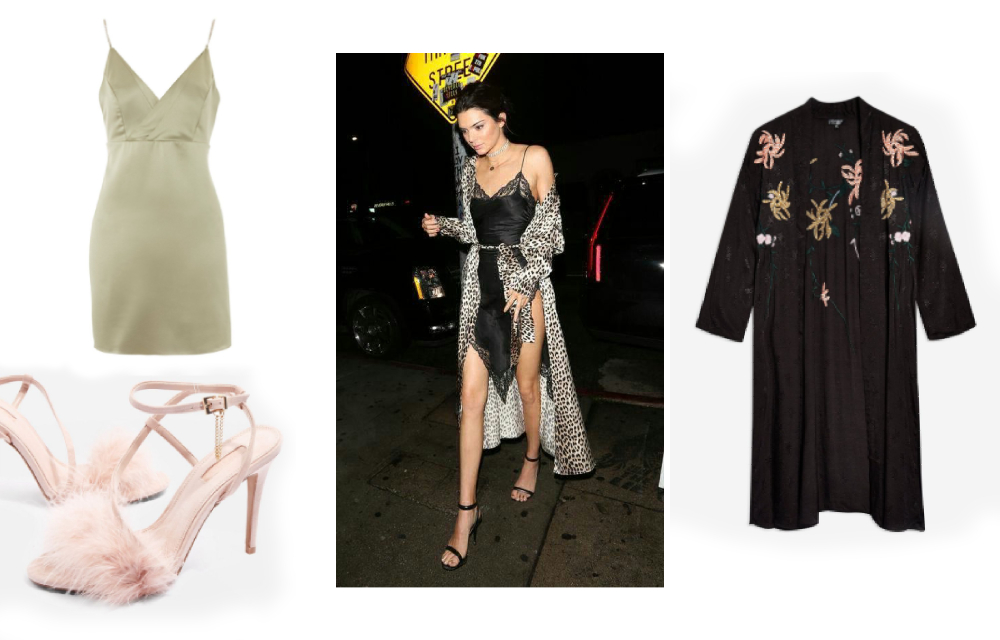 Topshop Diamante Strap Mini Slip Dress S$ 39.90
Topshop Racey Feathered Heeled Sandals S$ 89.90
Topshop Black Embroidered Kimono S$136