One man with a big heart of gold.
With the year of the dog coming up, we can't help but to celebrate with our furry pals.In the first of our series where we feature stories of pet owners in Singapore, we're showcasing founder of Voices of Animals (VFA), Derrick Tan. Read more about what motivates him and see our favourite looks from the Topman Lunar New Year collection below.
What motivated you to start Voices for Animals (VFA)?
I have always loved animals since I was young.
The thought of being able to give these rescued animals a second chance of living kept me going and truly motivated me to start Voices for Animals. I was given an opportunity and eventually found a place to house all my rescued animals – from there, VFA was formed.
What was your most memorable rescue?
My most memorable rescue was when we took over hundreds of retired breeding dogs and started looking for homes for all of them. It was overwhelming because we had to manage dogs from all ages, conditions and breeds.
Do you have a touching adoption story to share?
I find that every adoption has a touching story so I do not have a specific one in mind. Personally, it warms my heart every time whenever we manage to find a home for a rescued dog or animal.
Overshirt $69.90, T-shirt $19.90, Chino Shorts $56.90
Are there any pet-related issues you wish Singaporeans were more aware of?
Many people do not realise the amount of time, finances, love and care that is required for having a pet.  People have to understand the responsibility of being a pet owner – they are not to be treated as toys but instead it is a long term commitment.
How many dogs have you adopted so far?
I personally adopted quite a huge number of dogs. My main priority is always the ones that are less fortunate or slightly senior, perhaps even those that are serving their final moments in life. These are the ones I would bring home if I have space allowance.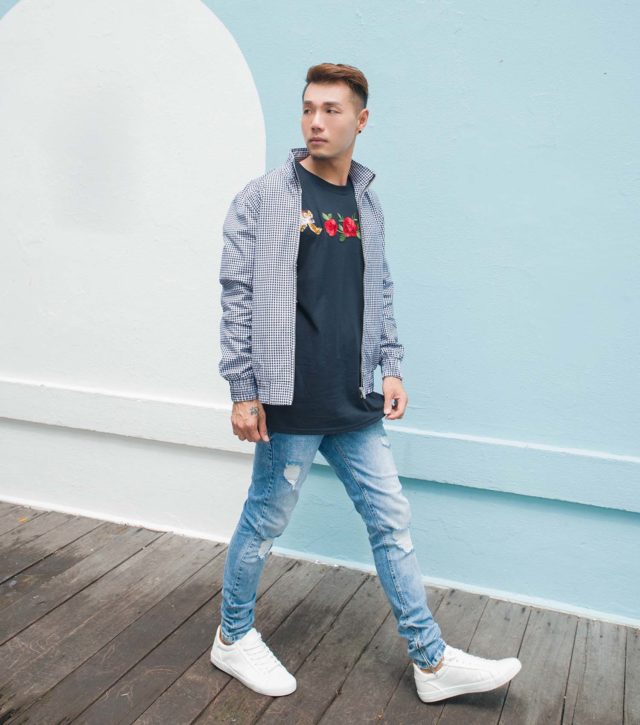 Do you receive red packets on behalf of your dogs?
Actually, yes, but not a lot! Hahaha.
Often, nobody dares to give my pets because it's equivalent to distributing red packets to my children – I see my Furkids as my children and as I mentioned before, I do own quite a few animals… When you give one, you'll have to give all!
Complete this sentence: "I'd rather be naked than to be caught wearing _."
Fur.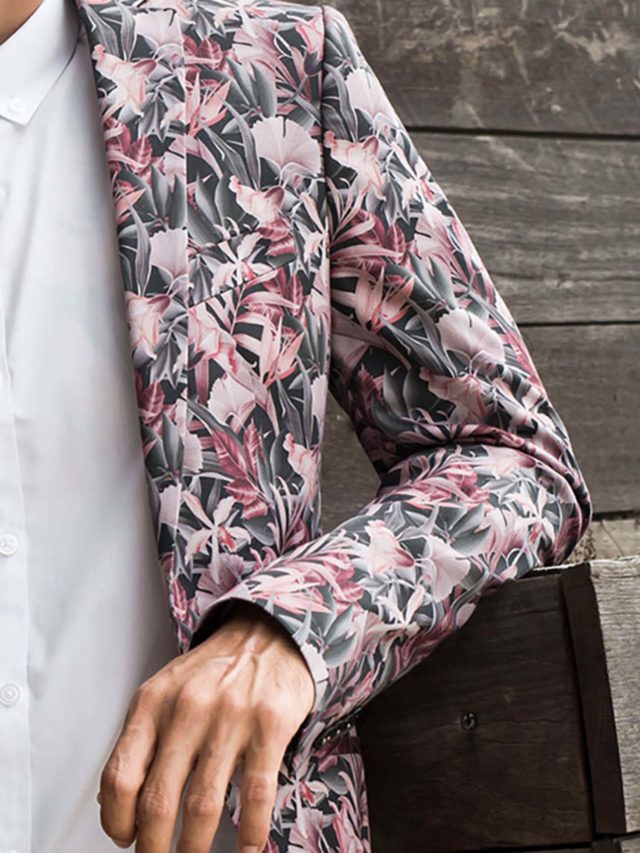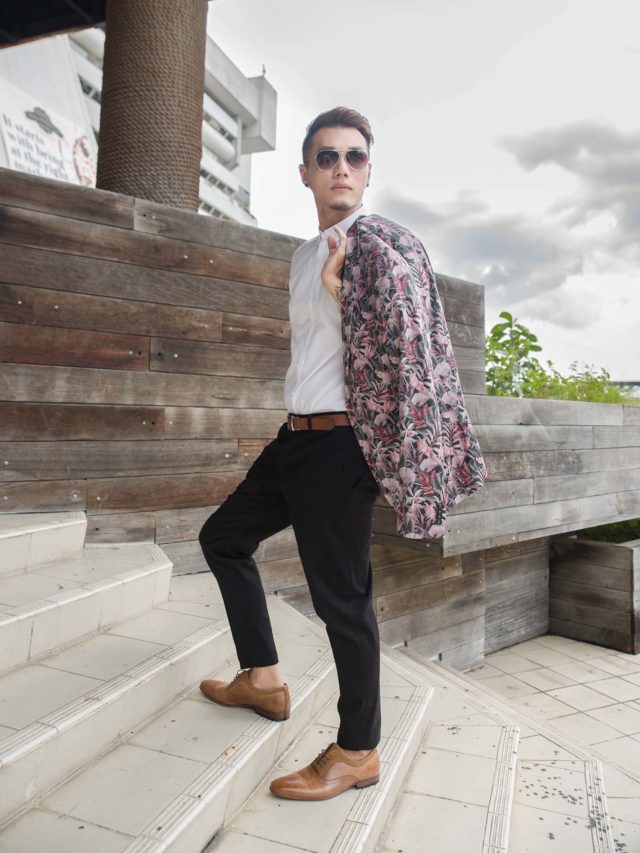 A favourite style you'll stick by 24/7?
I am one that rarely dresses up even for occasions. I may just turn up at someone's wedding wearing a t-shirt, berms and a pair of slippers! If you catch me wearing sneakers, that's definitely a bonus.
Do you have any Lunar New Year wishes?
As usual, I wish for more animals to be adopted into amazing homes.
What are your upcoming plans?
There are so many plans ahead and that would mean a busy future for me and my team. But it's definitely all going into building a better Animal welfare system here in Singapore and I look forward to it!
Interested to support VFA's cause? Head over to their Facebook page to find out more on how you can contribute.