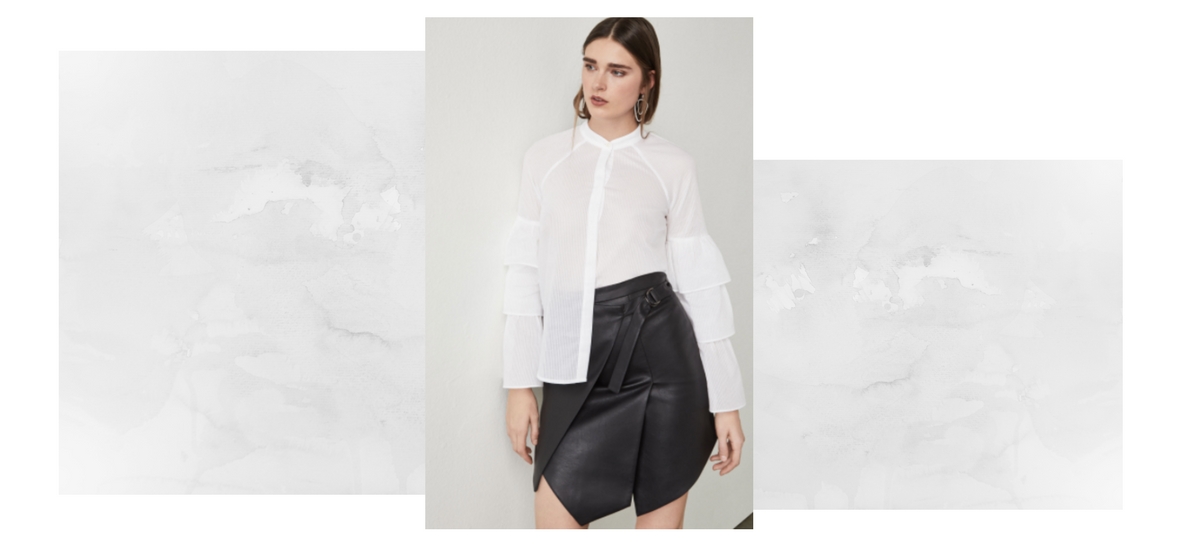 Tired of wearing the same white shirt that everyone has? Here are a few sleek white shirts to up your shirt game while staying stylish, smart and chic.
Beeline to the V-neckline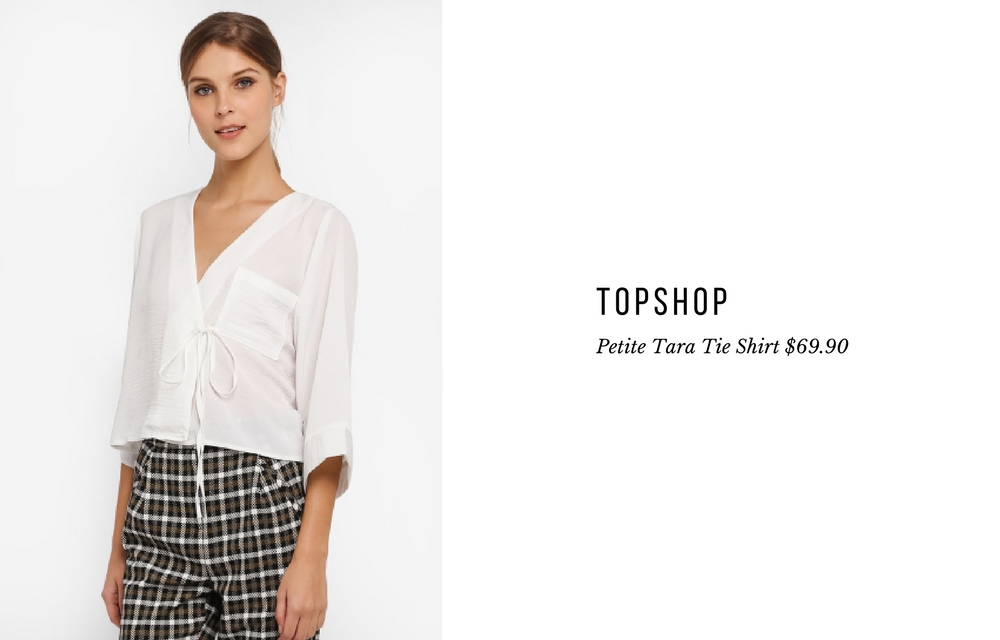 Besides adding a little feminine touch to your look, the V-neckline on TOPSHOP Petite Tara Tie Shirt ($69.90) will also accentuate your bust. Plus, who could possibly say no to shirt that gives you comfort and style?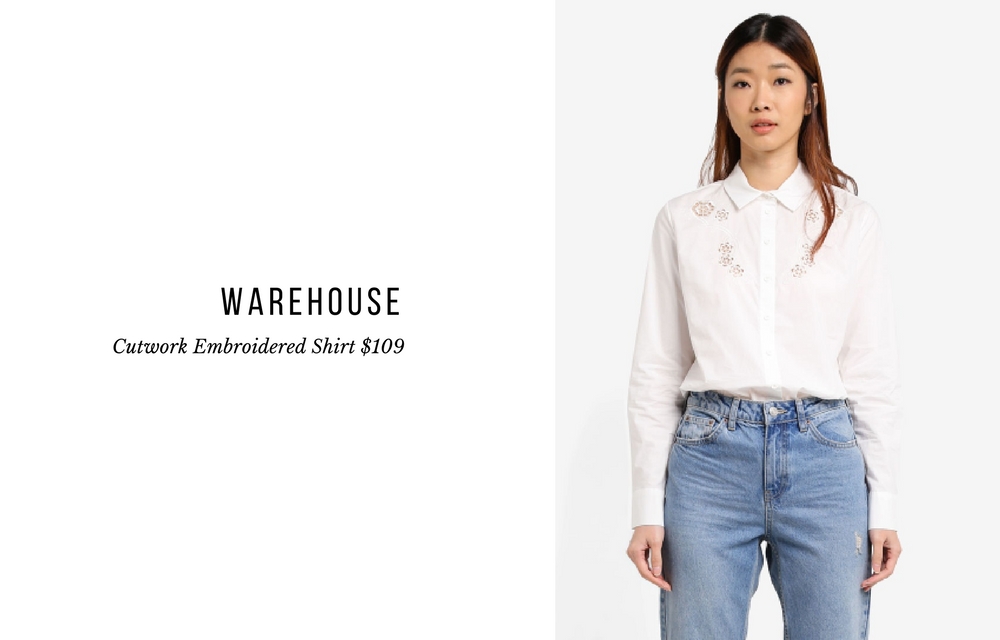 Awe the ladies and lads around you with this subtly adorable shirt. With the minute detailing on the WAREHOUSE Cutwork Embroidered Shirt ($109), one will go from an "oh" to an "ooh la la".
Texture Darling, Texture.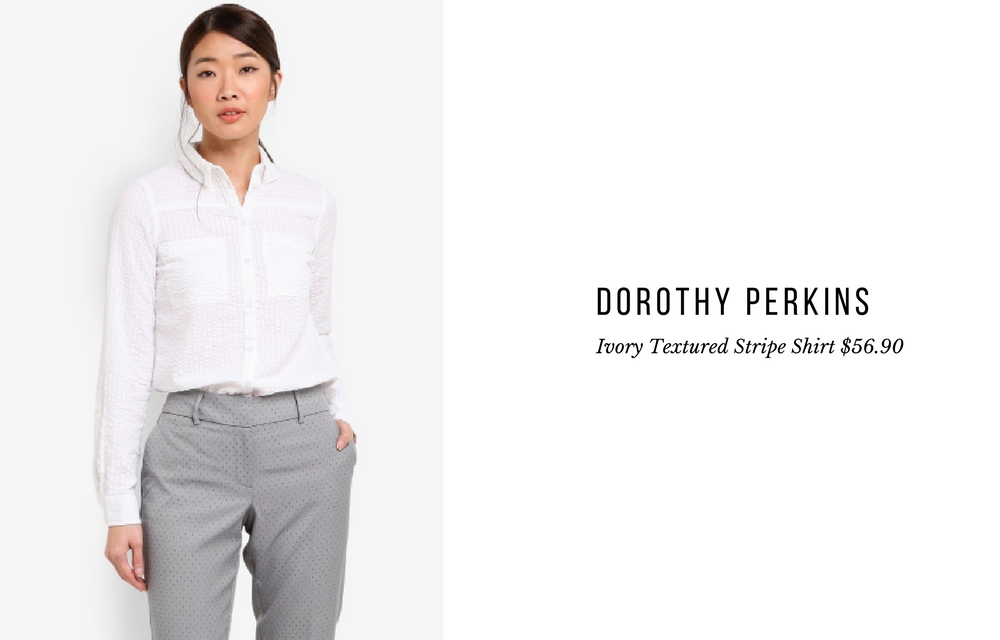 Although the Dorothy Perkins Ivory Textured Stripe Shirt ($56.90) is nothing close to smooth or glossy, we believe that it is the rough texture of such a piece that gives your outfit an edge. You will still look sharp and stunning nonetheless!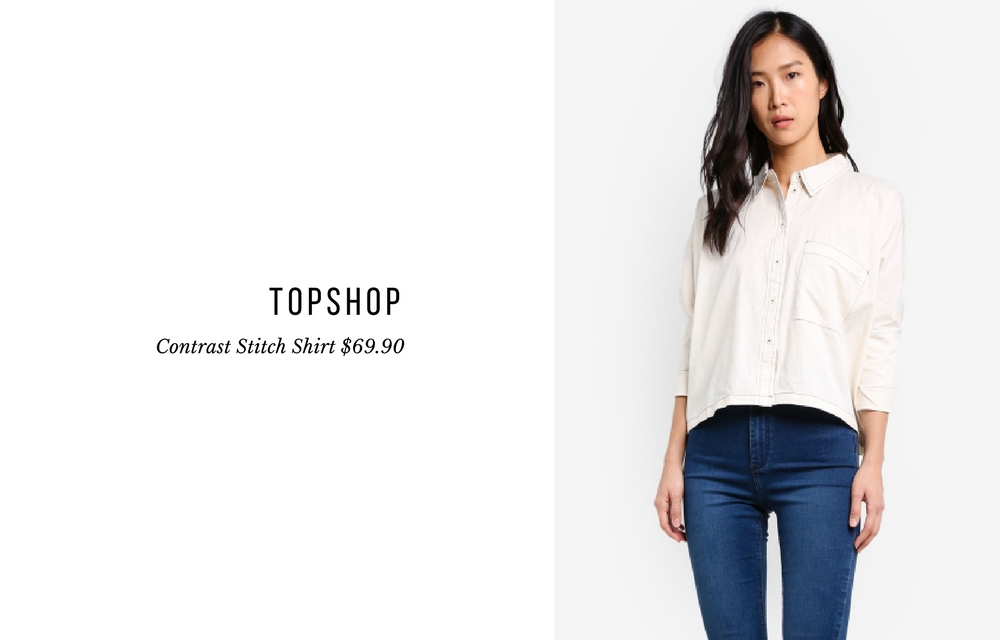 Keep things fresh with a little contrast stitching on your shirt. Take a look at the TOPSHOP Contrast Stitch Shirt ($69.90), and you will get what we mean.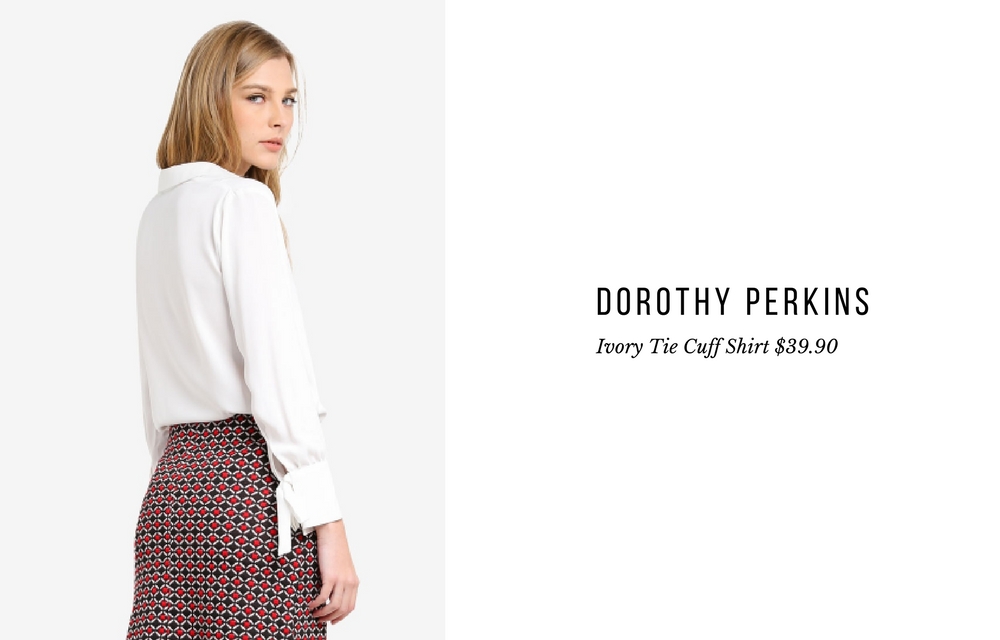 Tie cuffs? Count us in. Every day is cheat day with such cuffs, especially if you are the type who has to wear a shirt 24/7.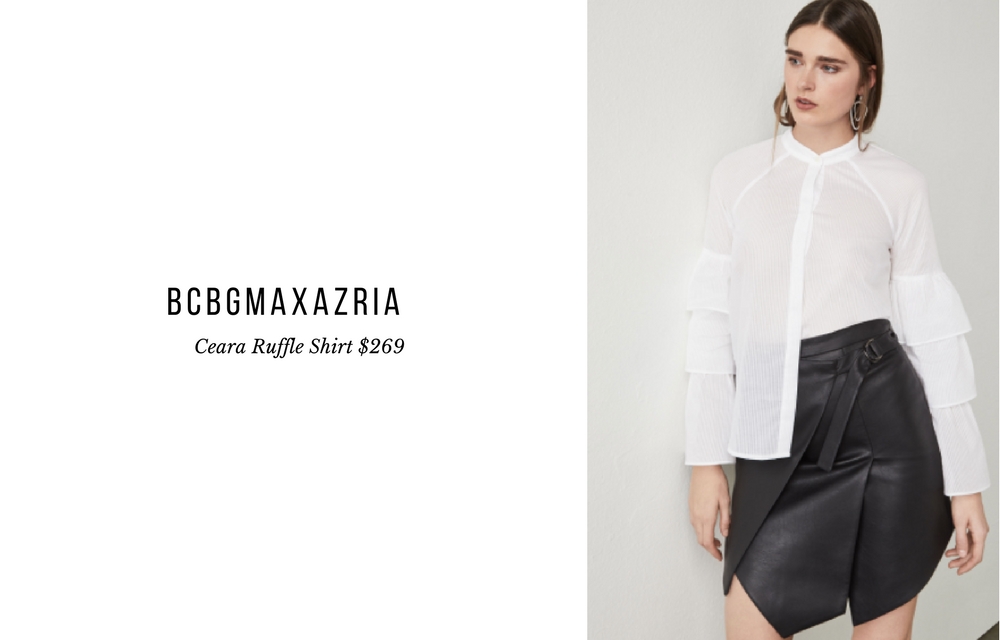 Who say magicians have to be the only ones to have something up their sleeves? The BCBGMAXAZRIA Ceara Ruffle Shirt ($269) is certainly breaking that rule.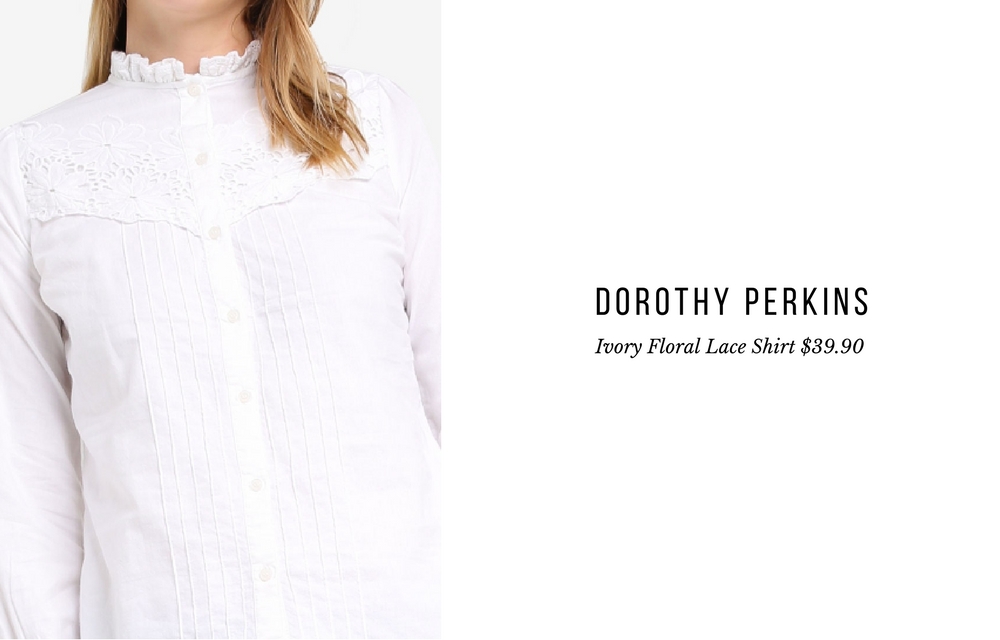 Although they are not that obvious, fans of floral need to get their hands on the Dorothy Perkins Ivory Floral Lace Shirt ($39.90).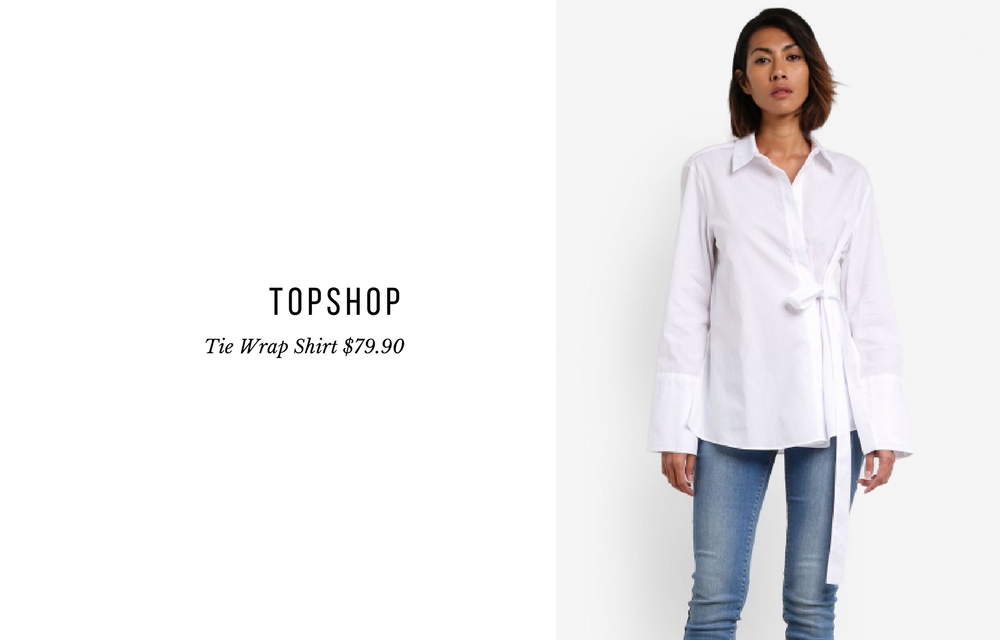 We know it's cliche but here's us wrapping up this piece on sleek white shirts with the TOPSHOP Tie Wrap Shirt ($79.90). All jokes aside, fans of the kimono fashion trend should really give this TOPSHOP piece a try.