What better time to snag a new wardrobe than an End of Season Sale? In this special edition of Staff Picks, check out how Yasin, Glenda and Rachel stay on-point this summer without breaking the bank!
Yasin who works at Topman & Burton tends to favour a clean and easy-going look. For folks like Yasin, keep your patterns to the same colour palette as the rest of your outfit! It's a sure-fire way to give an outfit a focal point while sticking to your personal taste.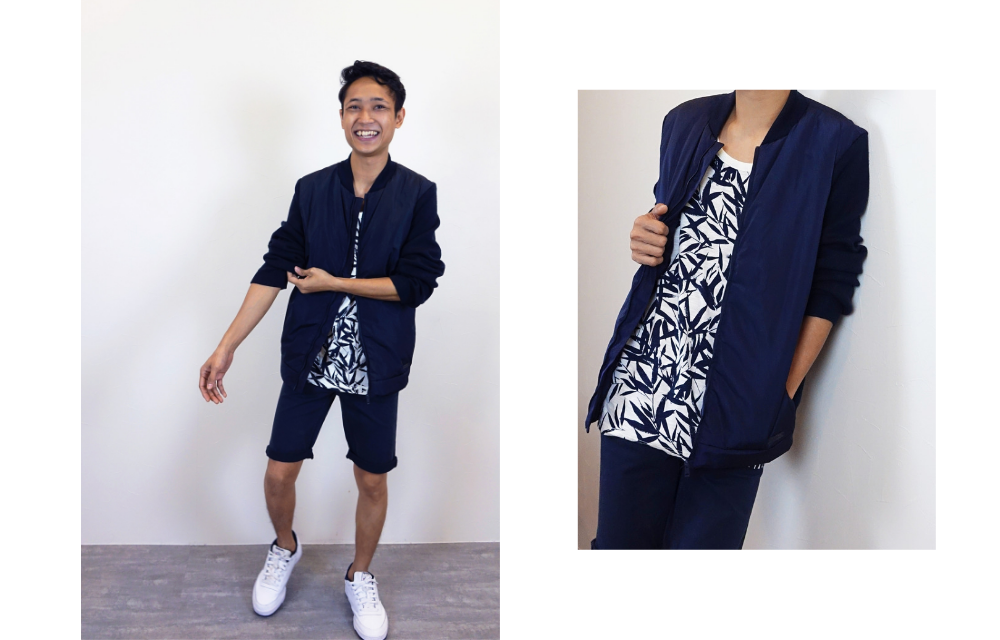 A relaxed fit singlet has Yasin comfortable when hanging out with his friends at the skate park. Throw on a bomber jacket for some extra street cred!
BURTON MENSWEAR LONDON Navy Bomber Jacket S$59.90 (U.P S$116)
BURTON MENSWEAR LONDON Ecru and Navy Bamboo Print Vest S$13.90 (U.P S$29.90)
BURTON MENSWEAR LONDON Navy 5 Pocket Twill Shorts S$26.90 (U.P S$53.90)
Say it with florals. Guys too can jump in on the floral trend this summer with an understated yet bold poppy print!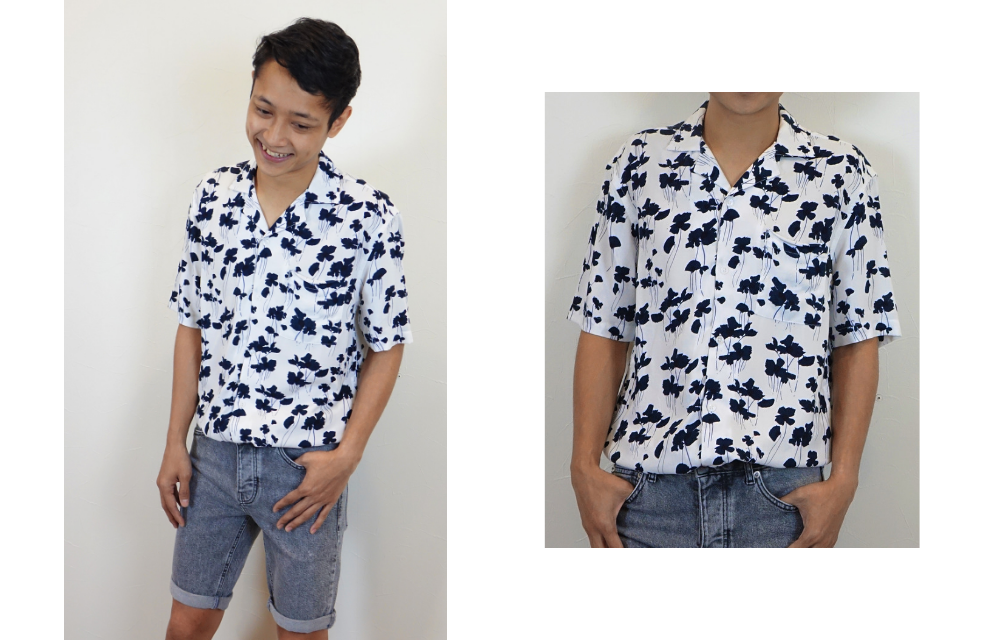 BURTON MENSWEAR LONDON Bellinga White Poppy Print Revere Shirt S$36.90 (U.P S$73.90)
TOPMAN Grey Stretch Skinny Fit Acid Wash Shorts S$33.90 (U.P S$69.90)
What better time to invest in an office wardrobe essential than during ESS? Here's Glenda from Visual Merchandising looking pitch-meeting ready in a sleek suit set.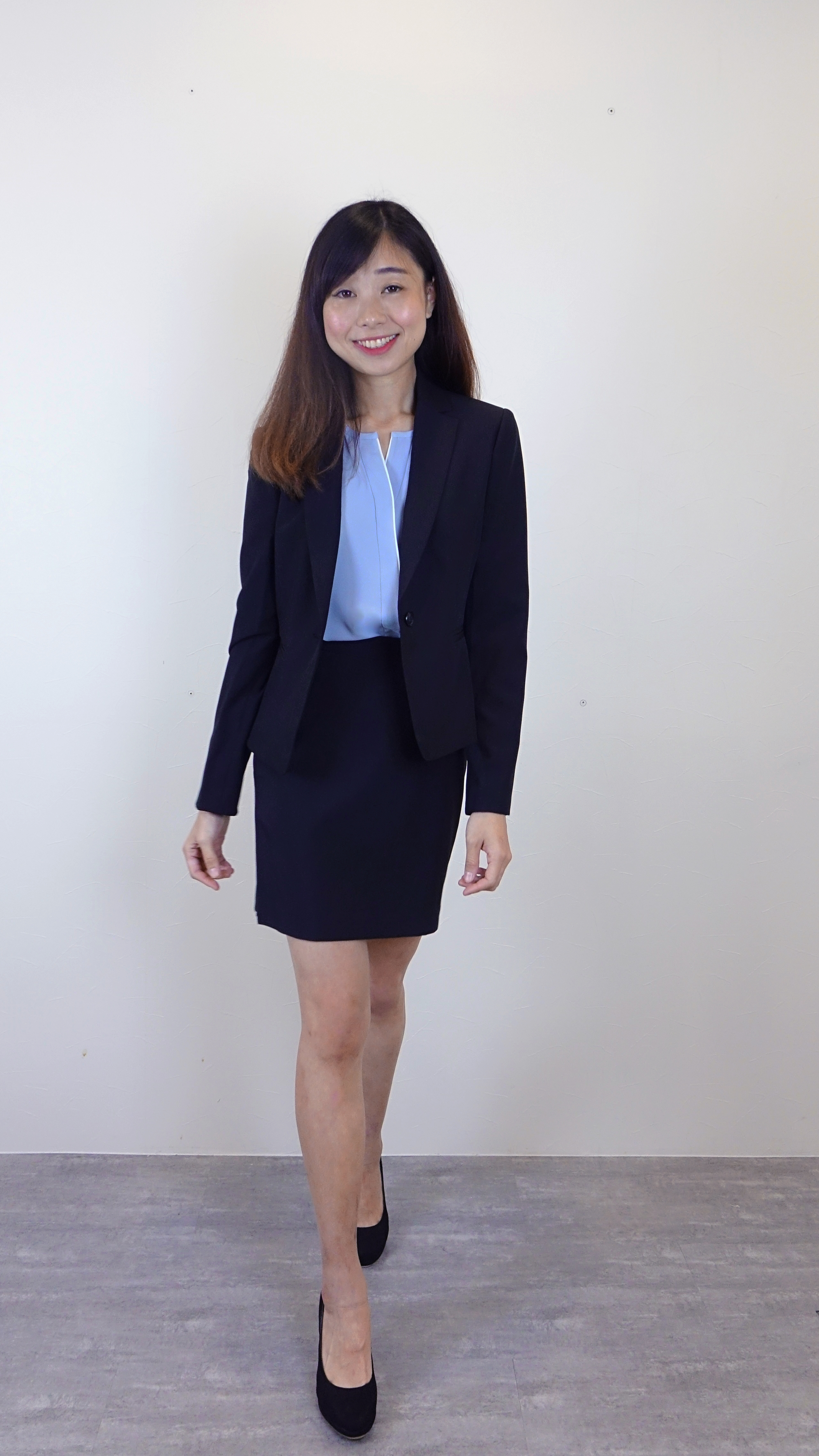 G2000 Women's Poly Crepe Short Sleeves Blouse S$29 (U.P. S$49)
G2000 Essential Suit Set S$79 (U.P. S$109)
Play up the level of formality of the suit set's tailored skirt by pairing it with a knitted checkered sweater instead!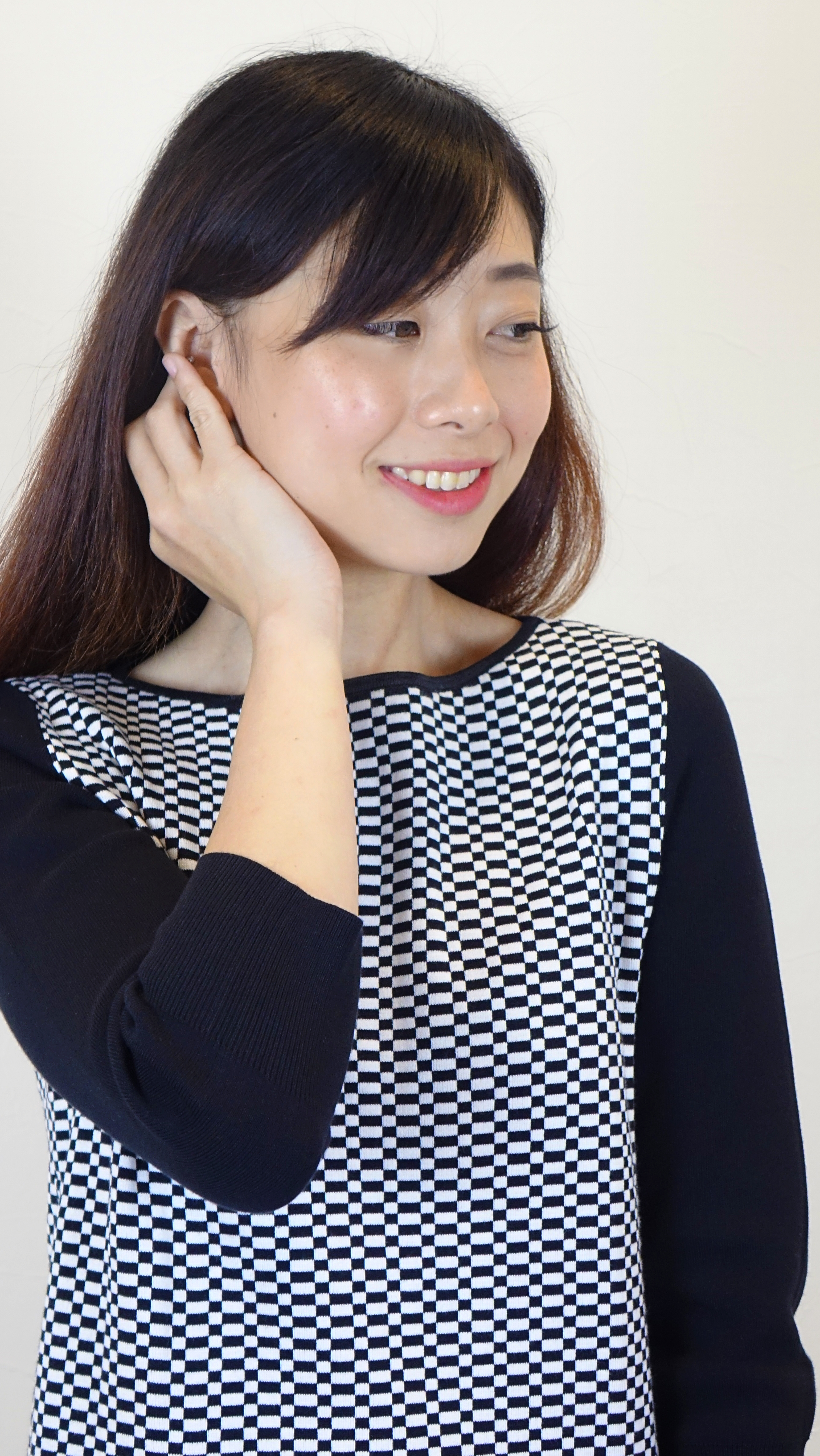 G2000 Jacquard Pattern Sweater S$29 (U.P S$69)

Rich by itself to work as a statement colour yet versatile enough to play well with others as a neutral colour, have you incorporated burgundy into your daily colour palette yet?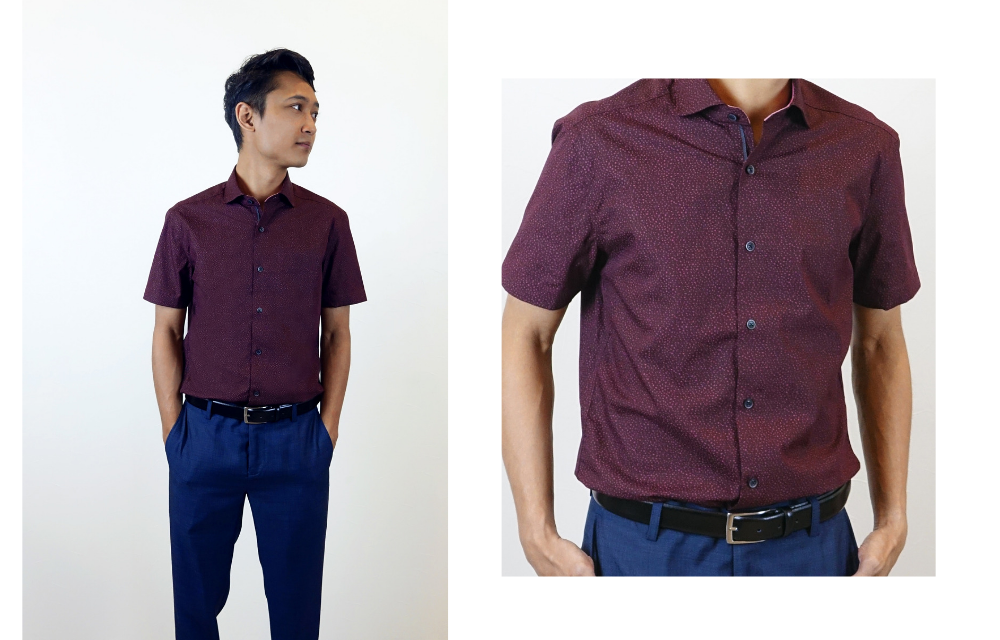 A patterned piece paired with dark blue trousers injects a bit of playfulness into Yasin's outfit while also being office-ready!
G2000 Irregular Print Short Sleeve Shirt S$33 (U.P. S$59)
G2000 SA Formal Pants S$39* (U.P. S$69, 2 at S$119, 3 at S$169)
*Discounted price starts June 17 onwards
Rachel describes her style as monochromatic, but we can't deny how good she looks in colours! Like Rachel from Sales Planning, find the balance between femininity and military-chic in this outfit. Throw on a bumbag and you're good to go!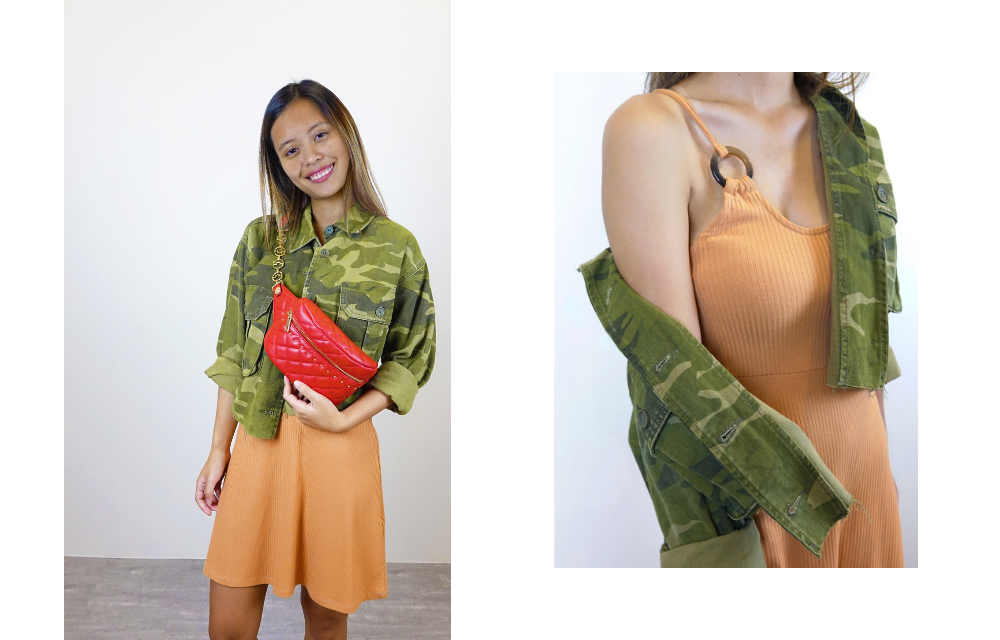 TOPSHOP Raw Hem Camouflage Shacket S$49.90 (U.P S$89.90)
TOPSHOP Red Quilted Britt Bum Bag S$24.90 (U.P S$49.90)
TOPSHOP Horn Ring Flippy Dress S$21.90 (U.P S$43.90)
Instead of a regular t-shirt, dress up the traditional school girl pinafore with a patterned puff sleeved top for a fun and flirty touch!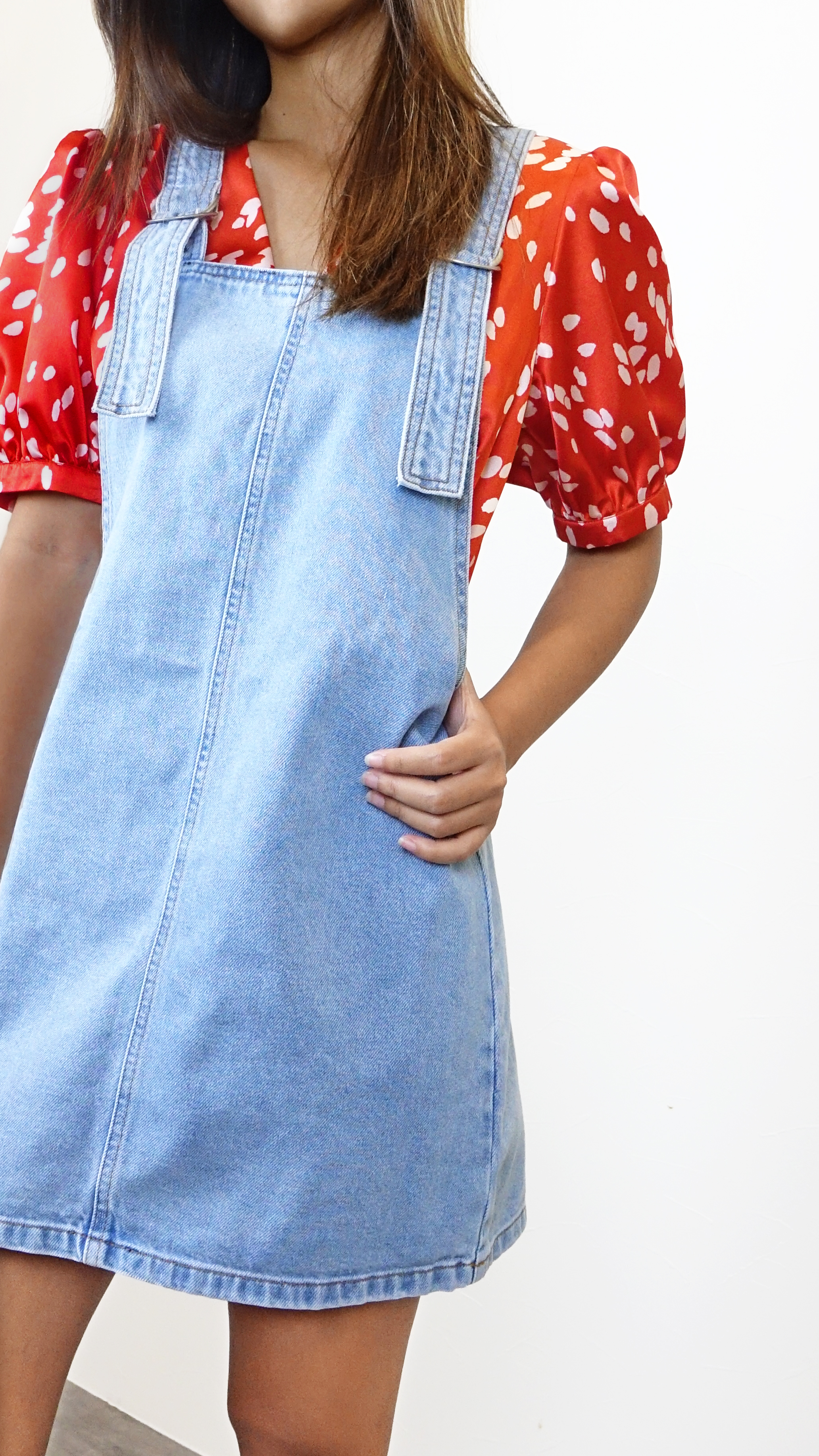 TOPSHOP Red Pleated Dalmation Print Blouse S$38.90 (U.P S$76.90)
TOPSHOP Denim Pinafore Dress S$39.90 (U.P S$79.90)
We welcomed animal prints earlier this year, and this summer it's all about sunset shades! Be bold and go trend-on-trend in a single outfit!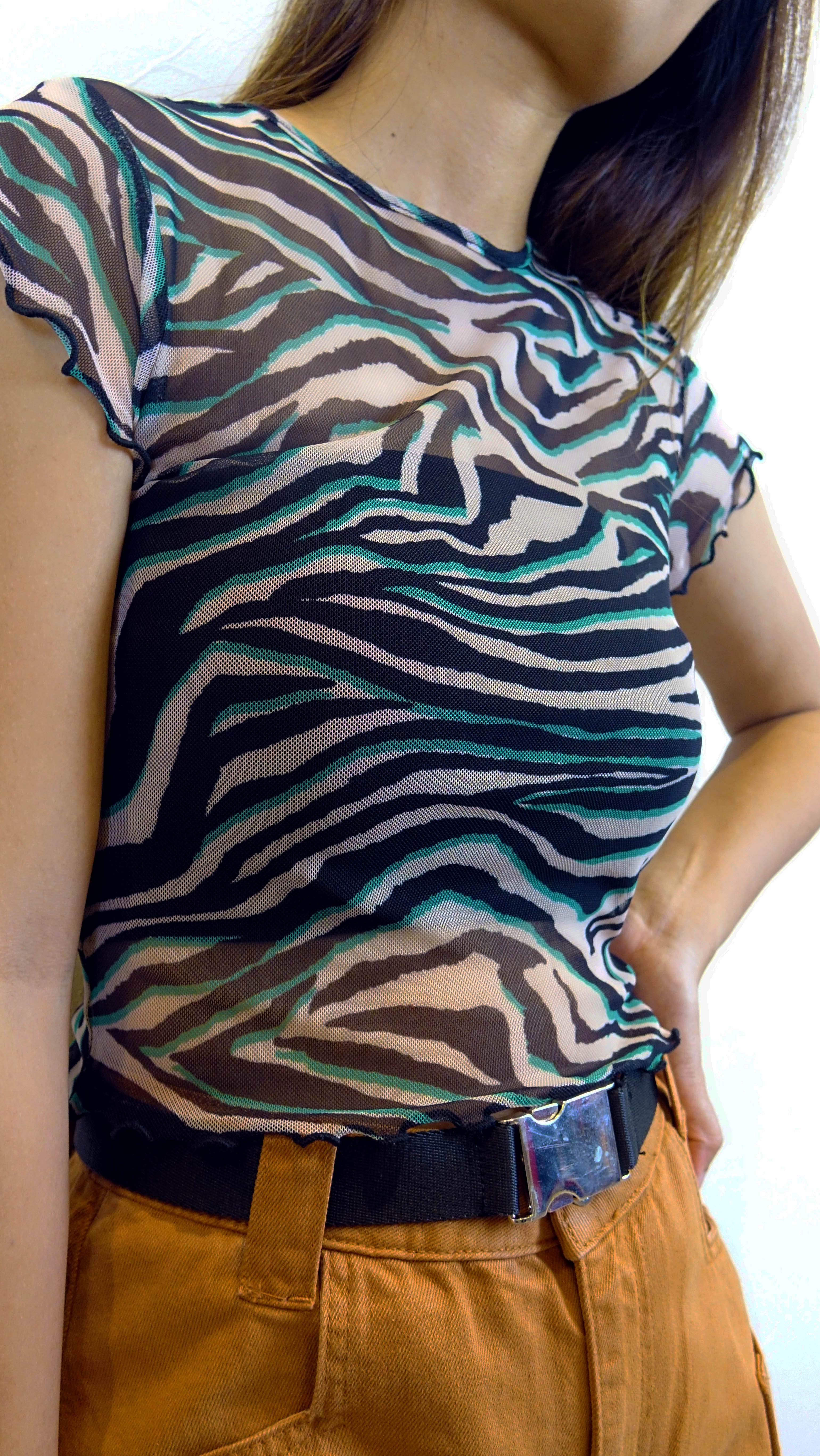 TOPSHOP Short Sleeve Zebra Mesh T-Shirt S$16.90 (U.P S$33.90)
TOPSHOP Rust Utility Belted Denim Shorts S$39.90 (U.P $79.90)
Pack a punch by combining both geometric prints and stripes in a single outfit, while maintaining cohesion with one base colour. In this case, black!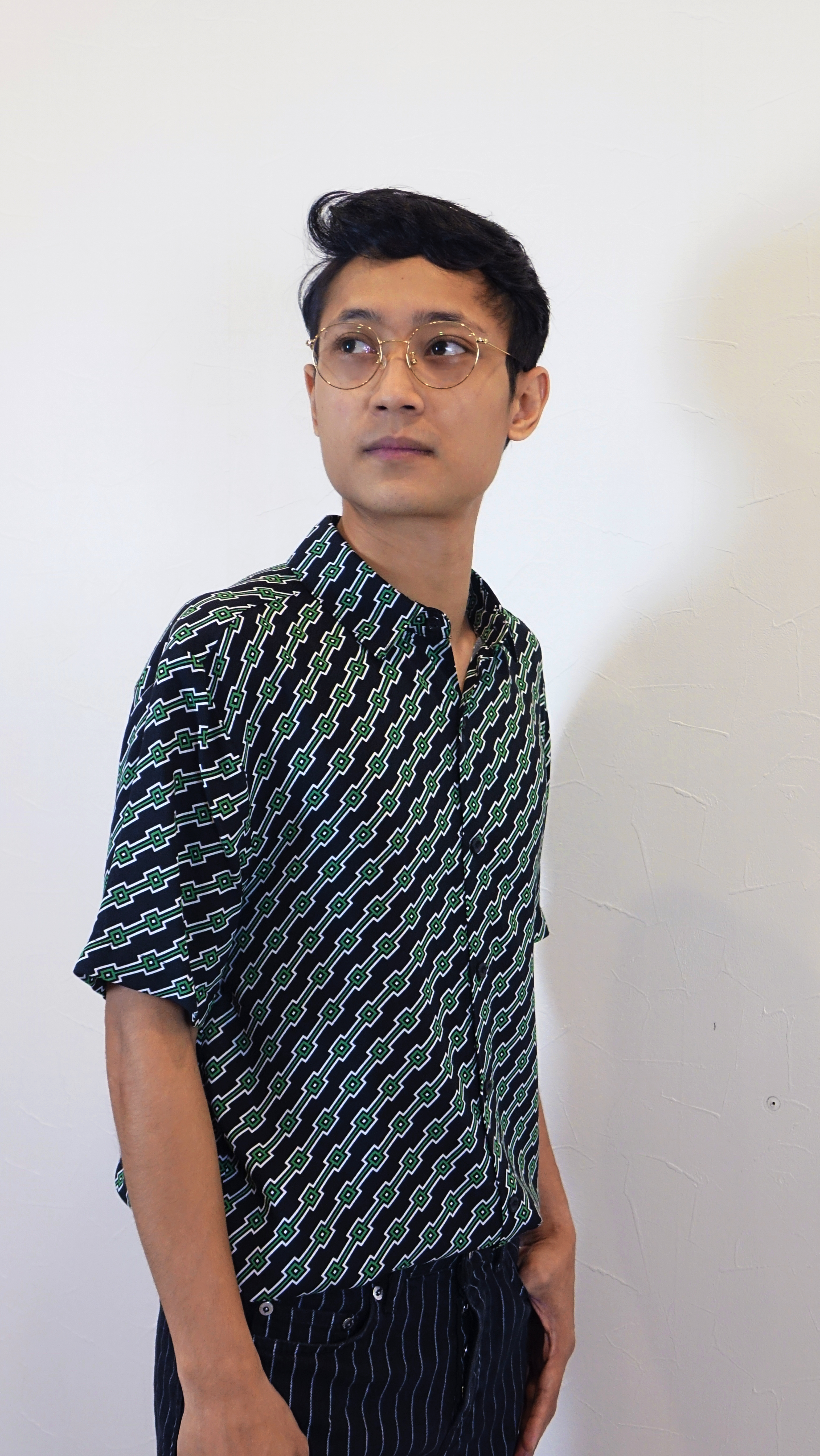 TOPMAN Black and Green Geometric Slim Shirt S$29.90 (U.P S$63.90)
TOPMAN Navy Pinstripe Pull On Shorts S$29.90 (U.P S$63.90)
Bloom bright this summer with a floral one-piece. Perfect for a trip to the art museum for art lovers like Glenda!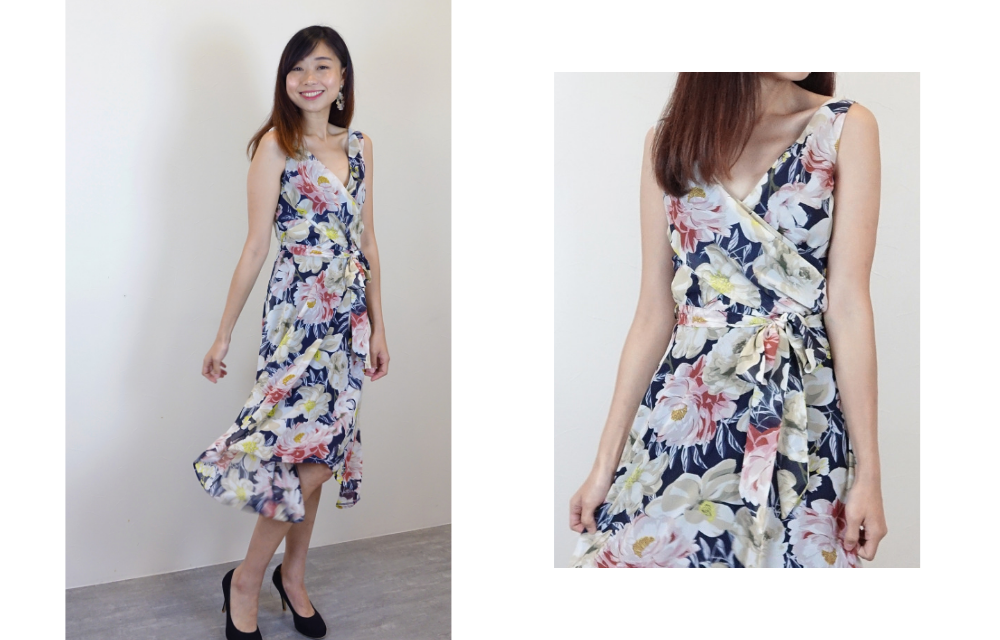 DOROTHY PERKINS Billie & Blossom Navy Floral Print Rose Wrap Dress S$59.90 (U.P S$109)
You can never go wrong with the basics. Asymmetrical zebra stripes paired with a basic top and some sneakers has Glenda looking effortlessly chic.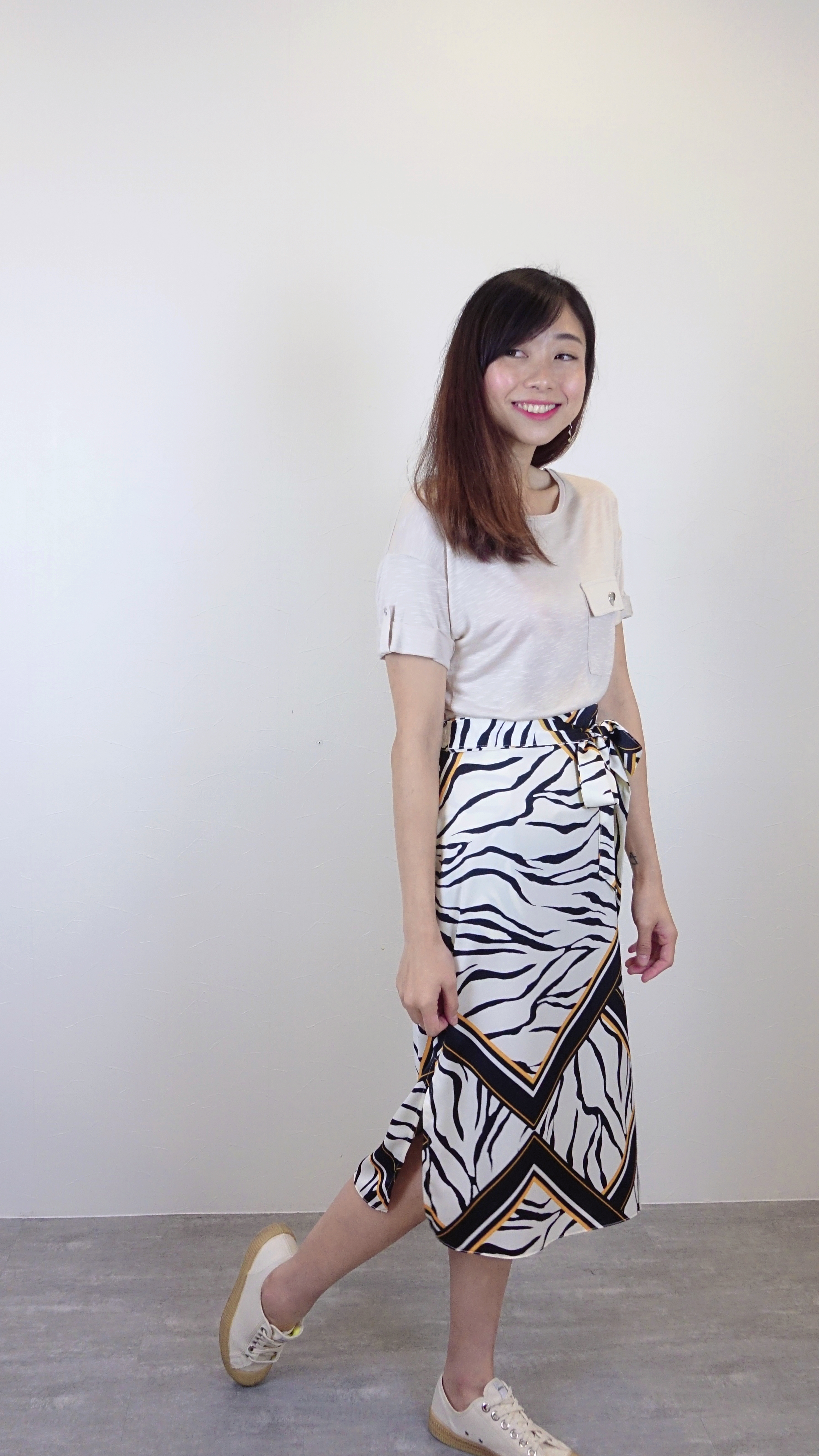 DOROTHY PERKINS Stone Turnback Utility T-Shirt S$29.90 (U.P S$39.90)
DOROTHY PERKINS Stone Zebra Mini S$ 58.90 (69.90)
We've got you covered from day to night in this round of ESS! From blush pinks to sunny yellows and light teals, strike a pose in these striking colours – perfect for painting the town red with your girls.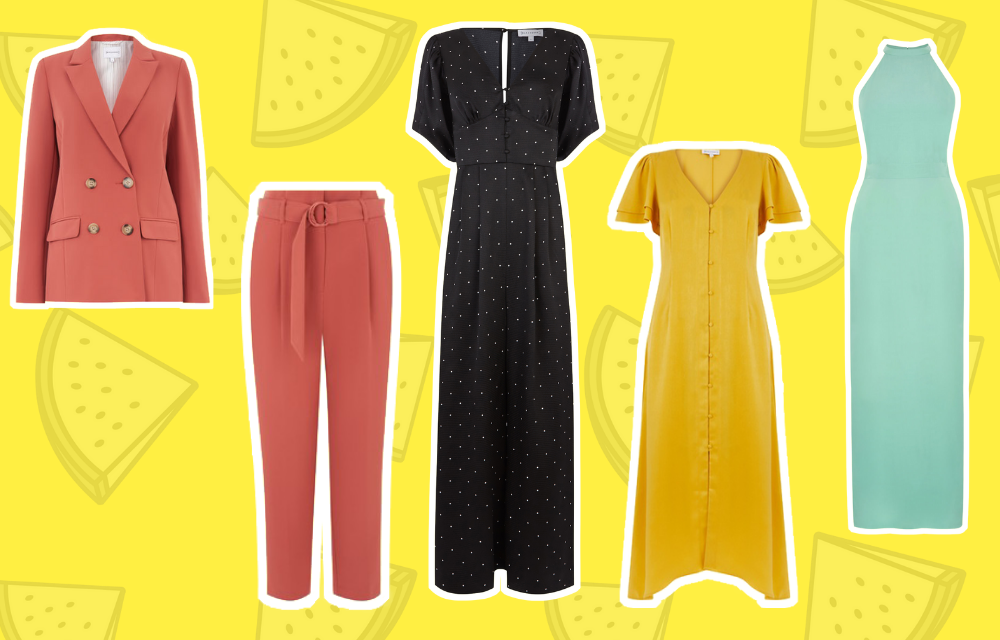 WAREHOUSE Double Breasted Crepe Blazer S$83.40 (U.P. S$139)
WAREHOUSE Crepe Peg Trouser S$53.94 (U.P. S$89.90)
WAREHOUSE Black Pin Dot Tea Jumpsuit S$94.50 (U.P. S$189)
WAREHOUSE Satin Frill Sleeve Tea Dress S$89.50 (U.P. S$179)
WAREHOUSE Tie Back Maxi Dress S$77.40 (U.P. S$129)
You've got a big date coming up. What better way to create a great impression than with a gorgeous printed dress? These dresses will make you beautiful in the eyes of any beholder.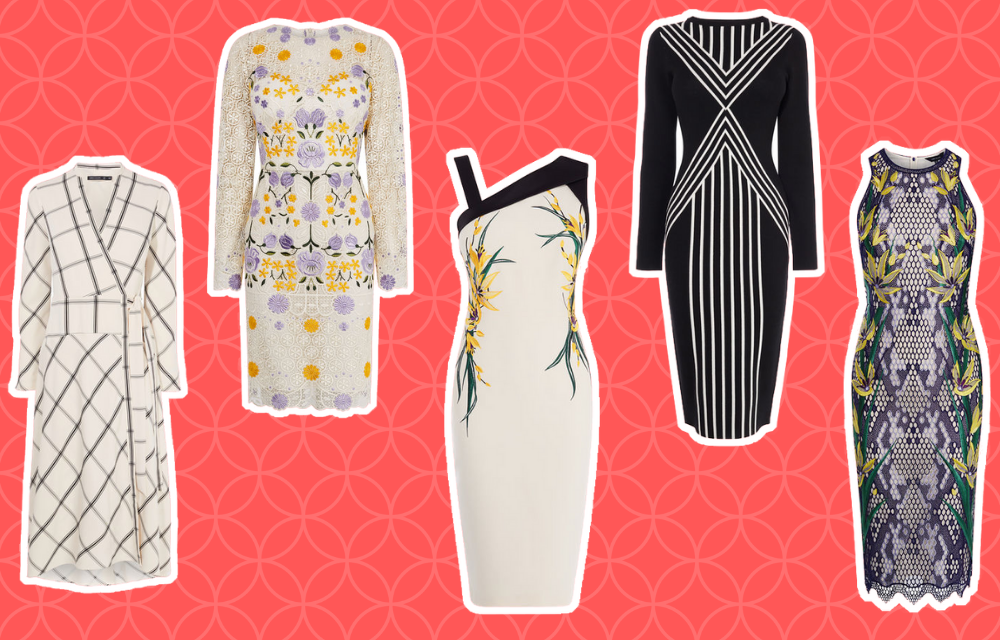 KAREN MILLEN Checked Midi Dress S$365.40 (U.P. S$609)
KAREN MILLEN Geometric Floral Maxi Dress S$636.30 (U.P. S$909)
KAREN MILLEN Floral Bodycon Dress S$426.30 (U.P. S$609)
KAREN MILLEN Body Contour Midi Dress S$167.90 (U.P. S$419)
KAREN MILLEN Snakeskin Floral Lace Dress S$419.50 (U.P. S$839)