Calling all wt+ members! You are at the heart of what we do and we would like to say a big THANK YOU for your endless love. To show our appreciation, we are giving you a voucher of the same value with every spend* at wt+ brands from now till 14 April!
Read on to find out how you can spread this love of ours to someone dear to you!
Show your little ones that they're the apple of your eye by getting them these cute picks from FOX Kids & Baby. With the voucher you receive, use it to treat another precious kid you love!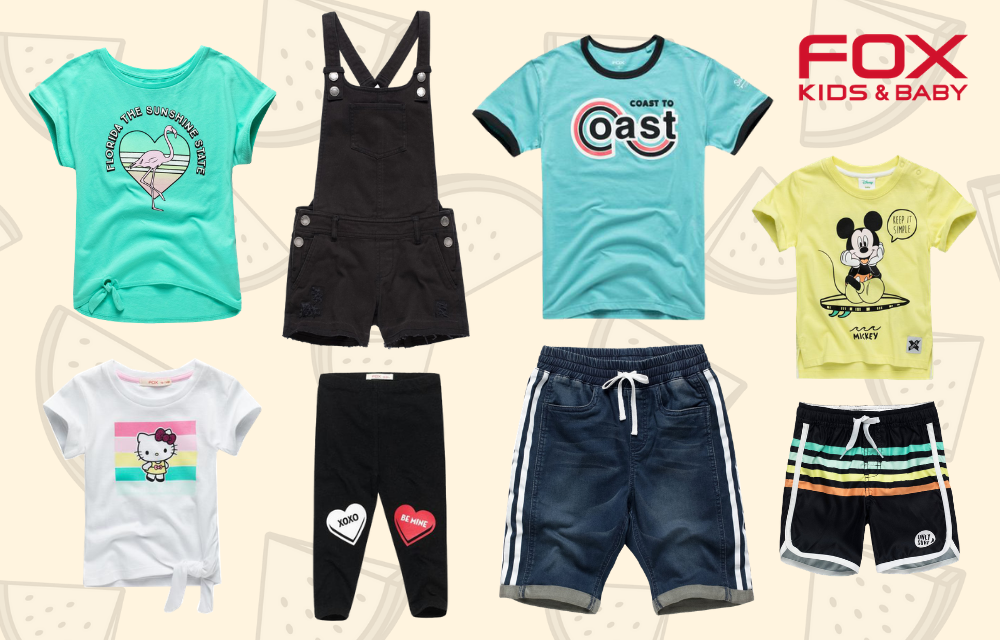 FOX KIDS & BABY Hello Kitty Graphic Tee with Side Tie S$17.90
FOX KIDS & BABY Vintage Graphic Ringer Tee S$17.90
FOX KIDS & BABY Graphic Tee S$17.90
FOX KIDS & BABY Denim Drawstring Shorts with Side Stripes S$39.90
FOX KIDS & BABY Overalls With Back Ring Detail S$49.90
FOX KIDS & BABY Disney Mickey Graphic Tee S$17.90
FOX KIDS & BABY Rainbow Stripe Drawstring Shorts S$24.90
FOX KIDS & BABY Leggings with Prints S$17.90
Have a gal pal who loves to keep up with trends and isn't afraid to make her own fashion statements?
Hook her up with animal prints and tie-dye to create the ultimate showstopping look.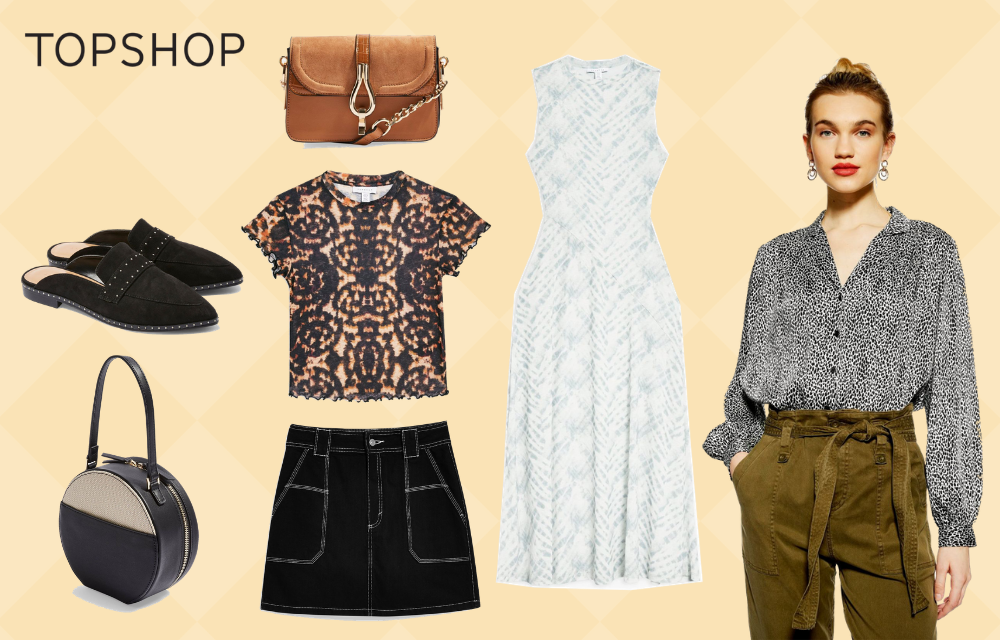 TOPSHOP Capricorn Crossbody Bag S$56.90
TOPSHOP Soho Round Grab Bag S$56.90
TOPSHOP Petite Animal Shirt S$79.90
TOPSHOP Tie Dye Sleeveless Dress S$79.90
TOPSHOP Tortoiseshell Lettuce Mesh Top S$36.90
TOPSHOP Utility Denim Skirt S$66.90
TOPSHOP Abella Structured Flats S$49.90
Here are more ensembles you could get her to have her looking real good this season!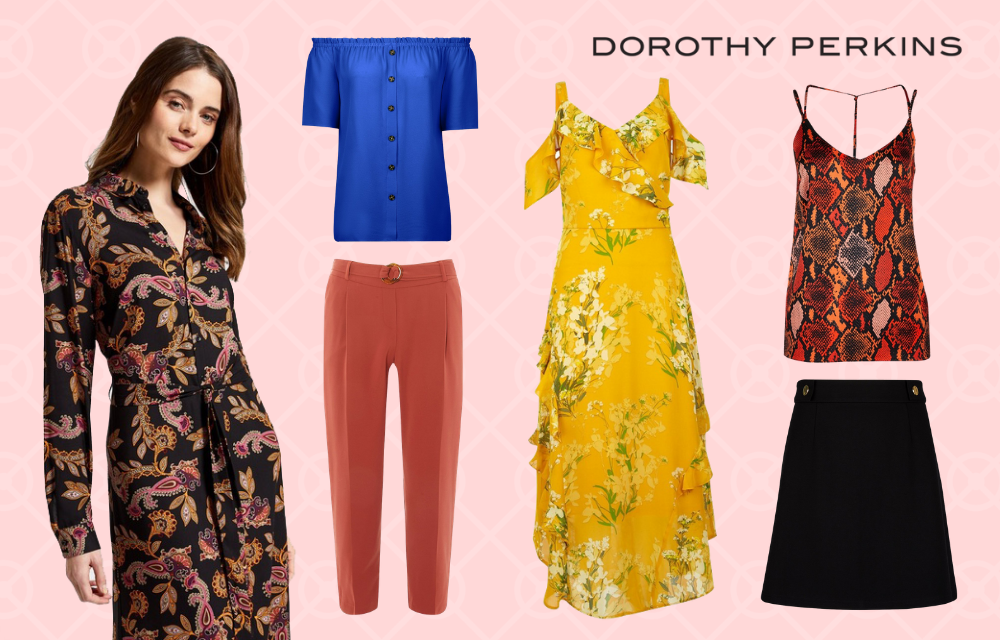 DOROTHY PERKINS Yellow Floral Print Cold Shoulder Maxi Dress S$116
DOROTHY PERKINS Multi Colour Snake Print Knot Back Camisole Top S$56.90
DOROTHY PERKINS Petite Terracotta Crepe Trousers S$63.90
DOROTHY PERKINS Black Paisley Print Shirt Dress S$89.90
DOROTHY PERKINS Cobalt Button Bardot Top S$39.90
DOROTHY PERKINS Petite Black Popper Mini Skirt S$53.90
Fret not! We've got your favourite guy pal covered too.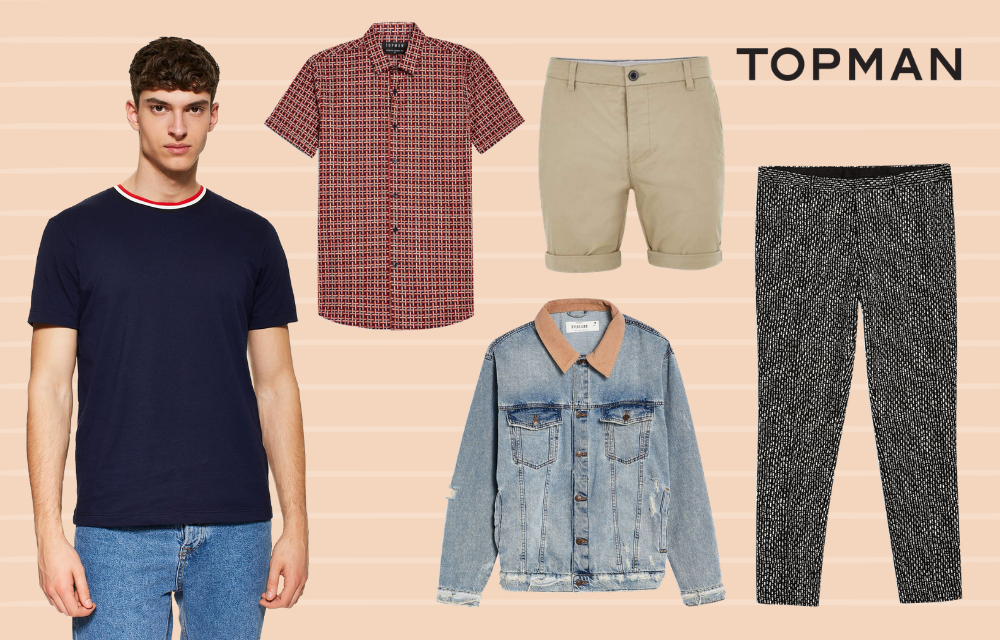 TOPMAN Mid Wash Denim Jacket S$126
TOPMAN Black And White Jacquard Print Joggers S$109
TOPMAN Navy Ringer T-Shirt S$26.90
TOPMAN Rust Geometric Print Stretch Skinny Shirt S$79.90
TOPMAN Stone Stretch Skinny Chino Shorts S$56.90
Not forgetting that one guy who can read you like a book, reciprocate his love for you with these hot favourites from Burton Menswear London.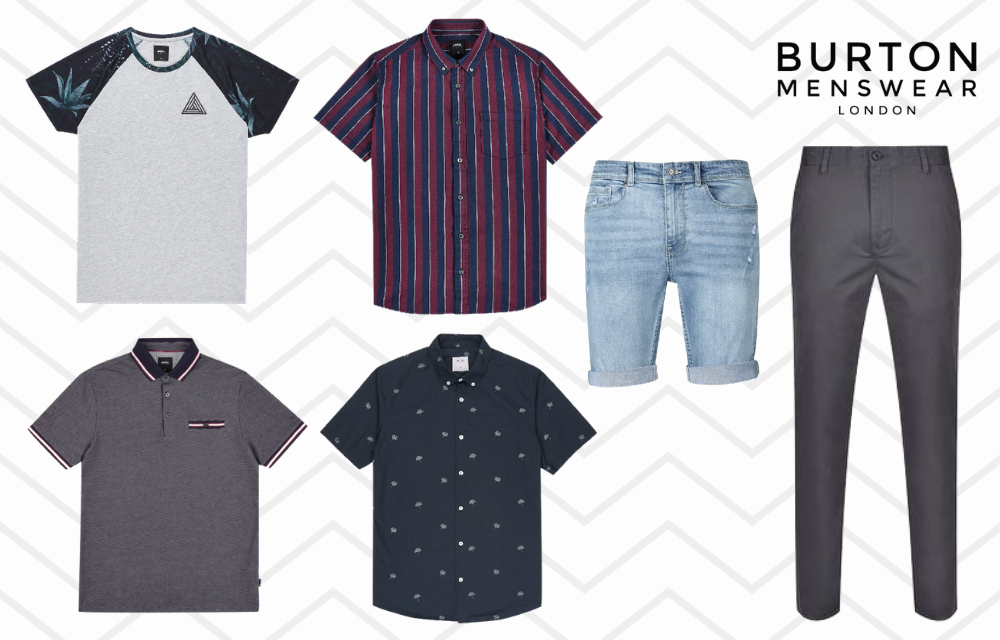 BURTON MENSWEAR LONDON Berry Short Sleeve Striped Shirt S$49.90
BURTON MENSWEAR LONDON Mid Grey Tyler Skinny Fit Stretch Chinos S$49.90
BURTON MENSWEAR LONDON Navy Short Sleeve Dandelion Print Shirt S$53.90
BURTON MENSWEAR LONDON Grey Marl Floral Raglan T-Shirt With Hi Build Chest Print S$36.90
BURTON MENSWEAR LONDON Navy And Red Jacquard Polo Shirt S$49.90
BURTON MENSWEAR LONDON Bleach Wash Denim Shorts S$63.90
Know a mummy who's been on the hunt for a nappy bag that'll fit her baby's bits and bobs without any hassle?
We've got her back with these Cath Kidston pieces that are lightweight, spacious and fashionable enough for a full day out.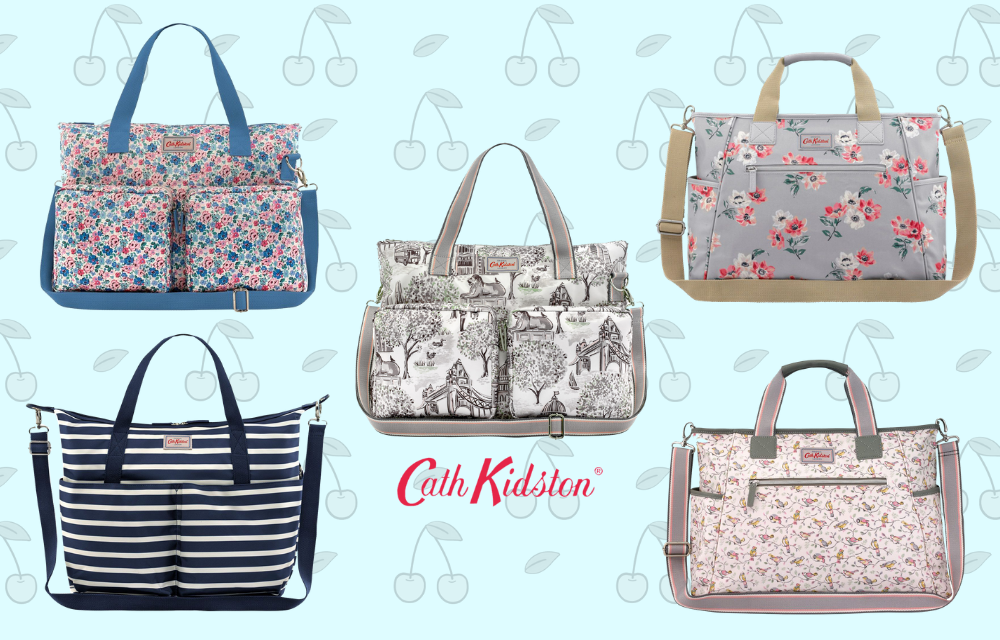 CATH KIDSTON London Toile Everyday Changing Bag S$149
CATH KIDSTON Little Birds Carry All Nappy Bag S$199
CATH KIDSTON Breton Stripe Oversized Changing Bag S$169
CATH KIDSTON Anemone Bouquet Carry All Nappy Bag S$199
CATH KIDSTON Mews Ditsy Everyday Changing Bag S$149
If you have colleagues who've been yearning to spice up their 9 to 5 outfits, now's the time to help them out!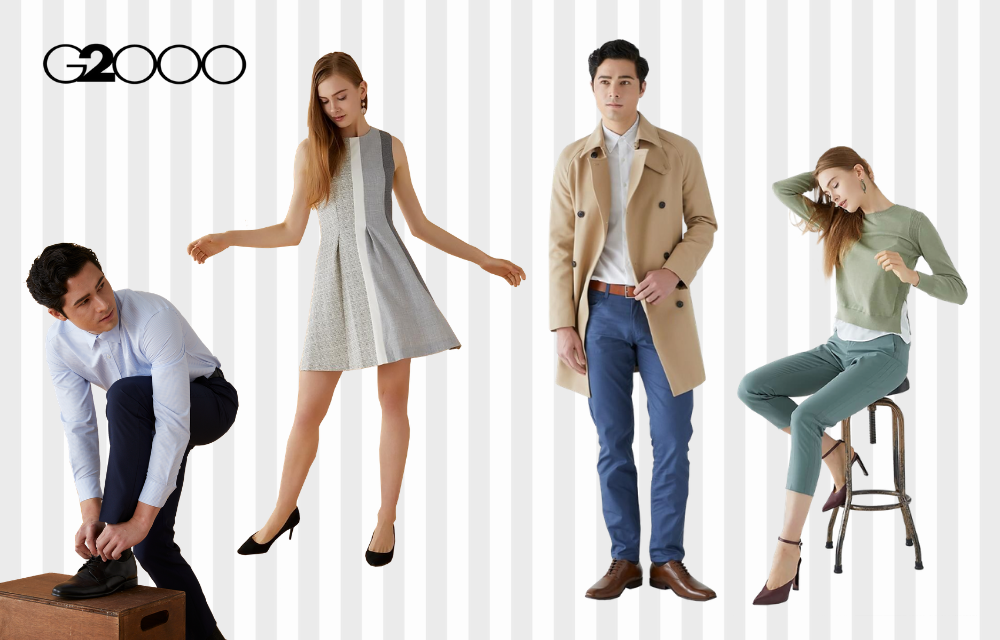 G2000 Non Iron Shirt S$79
G2000 Formal SA Pants S$69
G2000 Dress S$109
G2000 Trench Coat S$329
G2000 Five Pockets Informal Pants S$69
G2000 Sweater S$79
G2000 Pants S$79
Know someone who adores timeless feminine prints like florals, spots and stripes as much as you do?
Shower her with these effortlessly chic and bold pieces and use the voucher to show yourself some love too!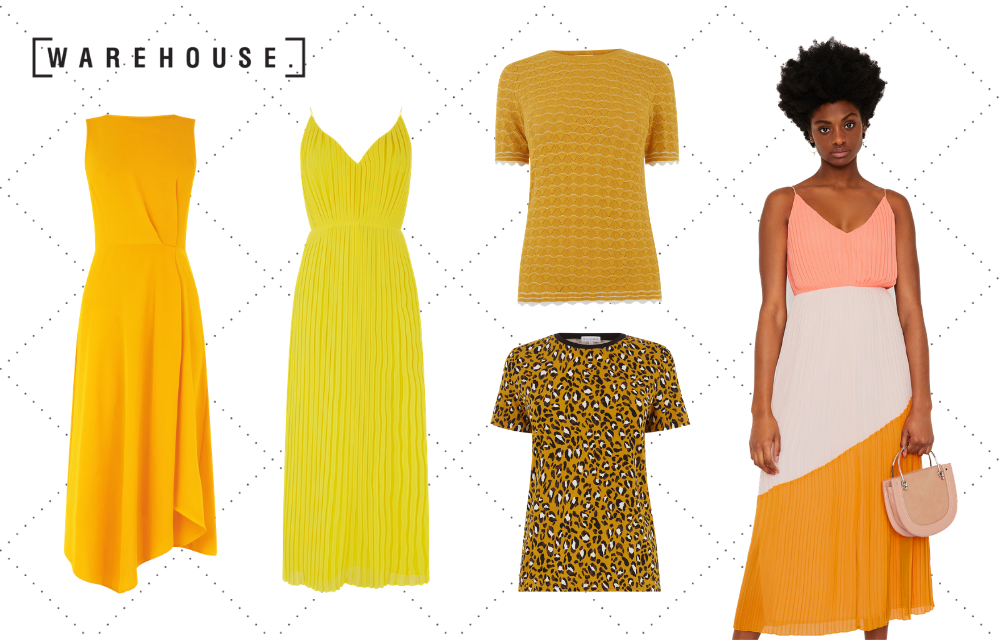 WAREHOUSE Colourblock Pleated Dress S$189
WAREHOUSE Pleated Dress S$179
WAREHOUSE Tie Back Midi Dress S$129
WAREHOUSE Summer Stitch Tee S$79.90
WAREHOUSE Leopard Print Tee S$49.90
We all have that one classy and sophisticated woman in our lives who deserves nothing but the best. Treat her to these luxurious picks from Karen Millen that definitely speak her language of elegance.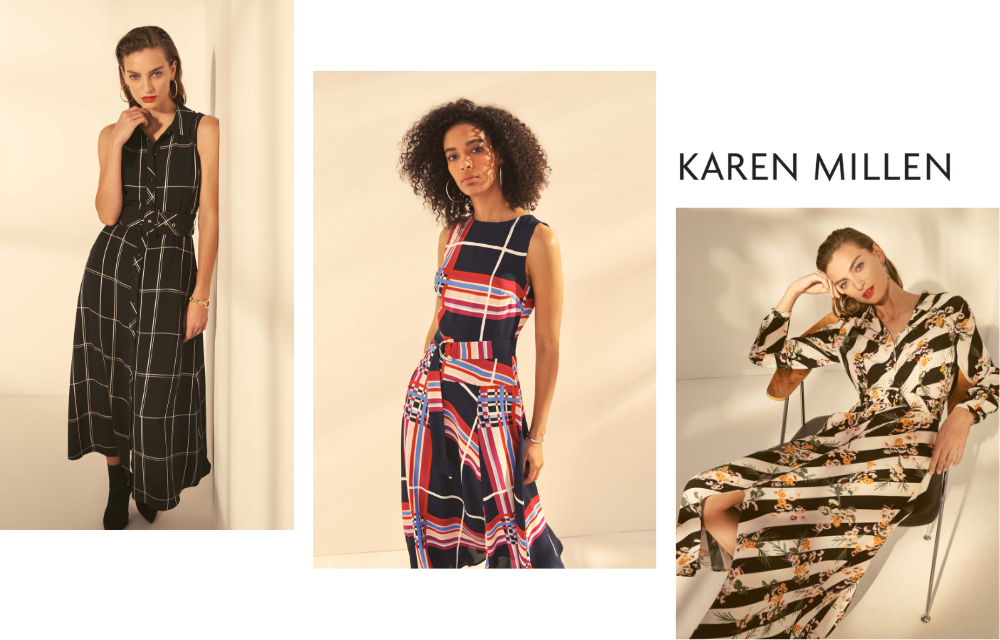 KAREN MILLEN Floral & Stripe Shirt Dress S$559
KAREN MILLEN Oversized Check Maxi Dress S$559
KAREN MILLEN Check Dress S$559