Personally, I've always wanted to live overseas. Spend a few months in a foreign place, bask in its sights and sounds, then move onto the next. I've embarked on this voyage by spending close to a year in sleepless Seoul.
From 24-hour PC방 (PC-bang, rooms), 찜질방 (Jjim-jil-bang, saunas), 노래방 (No-rae-bang, karaoke rooms) and 식당 (Sik-dang, restaurants), to clubs that stay open till noon, it is easy to kill time with friends till dawn breaks, or 밤새 (Bam-sae, stay up all night). The night is ever young, and the young are always on trend, from tech wear items, to blinding neon pieces — Seoul is rife with style influencers, local designers and multi-label stores.
This year, I had the opportunity to attend Seoul Fashion Week, courtesy of the lovely friends at Momentum Seoul — they are an upcoming magazine focusing on emerging artists and designers, Korean café culture, design and quality lifestyle. It is without a doubt, exhilarating to attend fashion week. Street fashion alone boasts an eclectic assortment of colourful characters.
We attended a few shows together, rushing from show to show, hall to hall, squeezing past the crowds of people. Hoards of young fangirls would clamour to catch a glimpse, or a photo, of their favourite models. Fashion influencers would be dressed to their nines, paying attention to every detail of their outfit. Photographers are constantly scouting for their next shot, and there somehow never seems to be a shortage of people lined up against the railings along the slopes, posing for anyone. Every now and then, we would also pose for a couple of photos when asked, and hung out with friends along the slopes of Dongdaemun Design Plaza (DDP).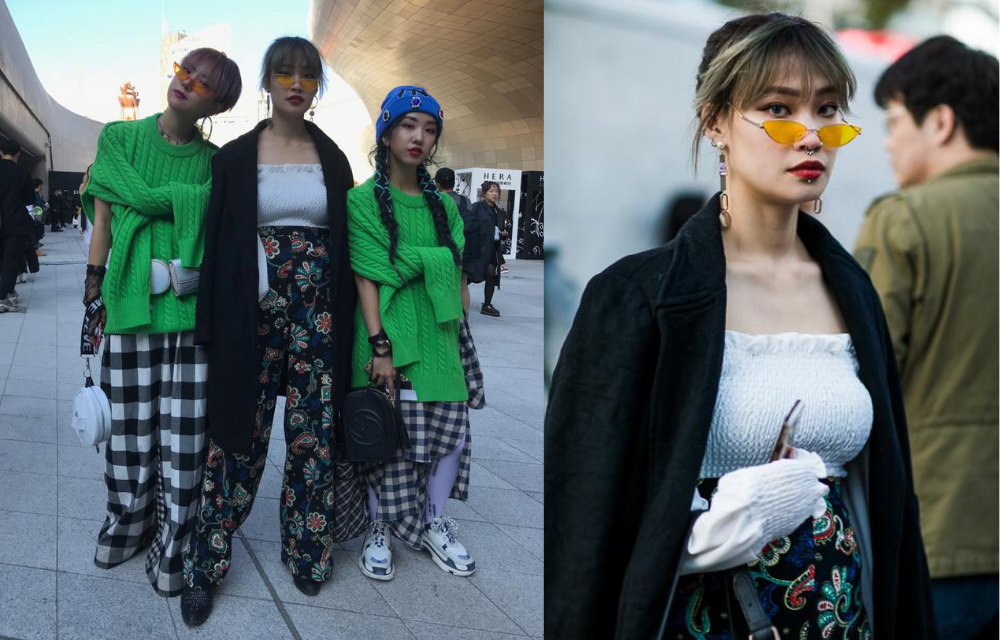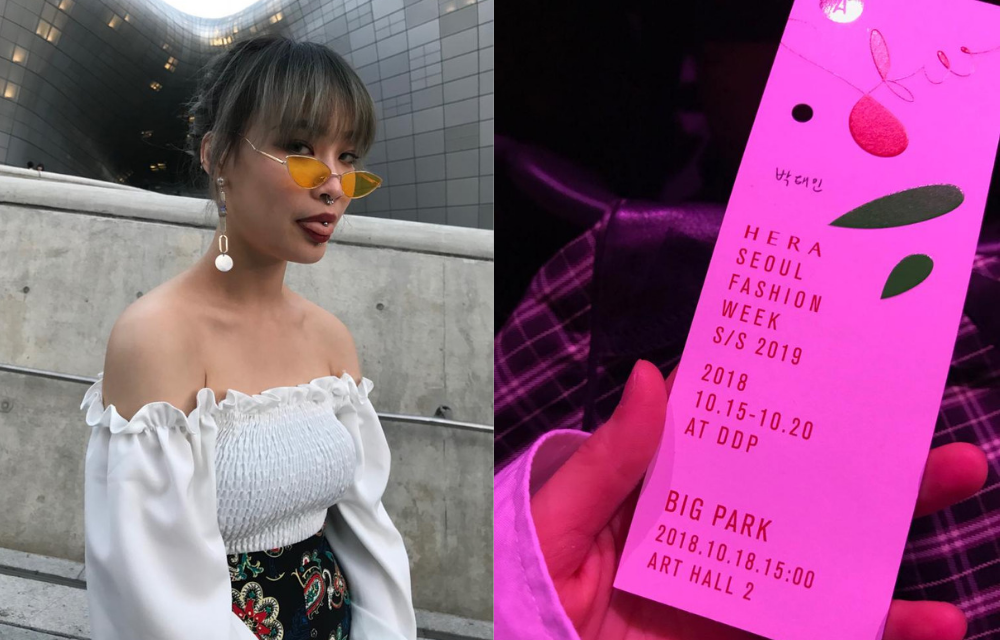 What happens when you're stringing together an outfit for fashion week? Shopping, matching, choosing, and more shopping. But where exactly do you go when you need an outfit?
Yes, the likes of fast fashion are a quick fix, generally affordable and mostly on-trend, but when there's a huge buffet spread laid out for you, would you really get an ala carte item off the menu? What that analogy is meant to suggest is that maybe, there are also other places to look. Where do I go when I'm looking, window shopping, ogling? Well, here's a short list of personal favourites.
Located along 가로수길 (Garosu-gil, Green Street), this store carries a wide variety of brands and offers a tax refund option for tourists. Many of my friends with varying styles seem to love the store. The time spent finding statement pieces or putting a full outfit together (accessories included) is more often than not, only lengthened by the number of options found in store.
Address: 서울특별시 강남구 압구정로12길 24 1층 / 02-545-5325 (Seoul, Gangnam-gu, Apgujeong-ro 12-gil 24, 1st Floor)
Perhaps a more widely known store, Åland has numerous outlets all around the hotspots of Seoul and it houses a collection of brands. Ranging from pricier designer items and more affordable basics, to well-loved skincare and makeup selections, it is convenient, trendy, and spoils you with choices.
Nothing short of a globally recognised brand, Stylenanda has been the go-to for finding the missing part of an outfit like getting a pair of cute boots (not really an open-toed heel person). Many would also know 3CE (3 Concept Eyes), the makeup and skincare counterpart to Stylenanda. Aside from the obvious shopping haven the brand provides, tourists tend to drop by the conceptually built stores for Instagram-worthy photos, free print-out pictures and sometimes for a cuppa coffee in their Pool Café.
(Friendly tip, many more stores have begun taking the themed-decor approach, so brands like Stretch Angels and Nerdy would also be worth checking out.)
Just around the corner from Åland, is Wonderplace. They offer a wide range of brands from international names to local brands, and even hyped up skate brands like Stüssy and Thrasher. It is truly a wonderful place for finding any part of your outfit.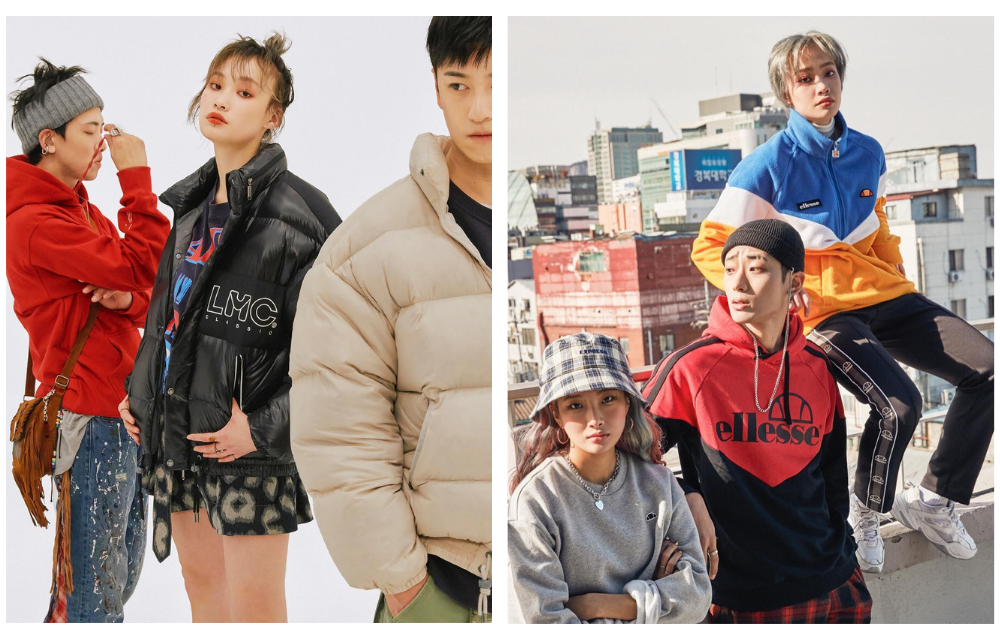 While in Korea, I also got the privilege of posing in these outfits. Getting styled and dolled up by amazingly creative people on set taught me more about how i could diversify my own wardrobe and I got to explore another person's perspective on fashion.
Freelancing in South Korea however would probably be impossible if I wasn't attending Korean language classes. Most shoot offers I've received came through Instagram, or through recommendations, so I'm extremely blessed to have had so many exciting opportunities.
One difference I've noticed is the work environment and ethic in Seoul. The shoots I've been lucky enough to model in are clear on the vibe, image or message they want to portray through the shoot. The teams work efficiently and effectively to get the shot. Manners, however, are not lost in the process. Partially attributable to my interest in linguistics, the difference between how things sound while working in Singapore and in South Korea can be perceived as rather different.
The Korean language has different levels of formality, so in many professional contexts, people use the formal form, and remain polite through requests, feedback, and even frustrations. Nuanced and vastly different from my native English, or even Mandarin Chinese, the Korean language carries a lot of implied meaning through the way you converse with someone. Similar in the case of Japanese! For example, it is common for colleagues to speak formally, and for elders to use informal speech with anyone significantly younger than themselves. Therefore, I've begun to pay a lot more attention to how I communicate when speaking or messaging with whoever I'm working with.
So while Korea is a largely homogenous society, there is an influx of foreigners learning Korean, working and or studying in South Korea. Inevitably, many places that come up on Google aren't necessarily a local's preferred spot. There are many places that are in a happy middle between tourist destination and local hangout. Here's a short list of places I frequent:
Soap is almost a second home for me and my friends. Amongst all the places we frequent, there's something about the eventful lineups, mood-appropriate lighting, and the shower room (smoking room) that makes Soap an undeniable favourite. Located in Itaewon, Soap has always got fresh acts and special guests, plus a newly opened bar on the 1st floor to boot.
If you're game for a crowded basement club filled from night to noon, Arena is an experience to be had. Close to Sinsa station, it is one of three popular clubs in the area. Jungle, my personal favourite, is a hip hop club. Bound, mainly plays House and EDM. Arena houses a Hip Hop floor (Hip zone) on basement 1 and the EDM floor (Elec zone) on basement 2.
Henz and Modeci are two clubs in Hongdae located almost side-by-side. Henz is a basement club which hosts many performances. While Modeci is on the rooftop, and DJs sometimes spin with vinyls. Sometimes acts play concurrently, and you get to club-hop between the two to see your favourite artists.
If the London tube system was a bar, it would look like the train cart in Underground. For good Hip Hop music and Kahlua milk, this is my personal go-to. It is located around Hongdae/Sangsu around the club streets.
This is one of the places I've frequented since the moment I got to Seoul. I always order a Peach Crush. They've got good songs on rotation and a dart machine. Howling is also located along the Hongdae/Sangsu stretch.
Located around 가로수길 (Garosu-gil, Green Street), Boba is another spot to chill out with friends. Sadly, they don't have actual boba (a.k.a bubble tea).
Located near Sinsa station, this bar has a tinted storefront that masks a cosy interior. They make a mean Long Island Tea, and their bartenders are friendly, warm and good to chat with.
In a sleepless city like Seoul, I could go from gazing at the Han River in the dead of night, to taking a spontaneous trip to Namsan, to staying in a coin 노래방 (No-rae-bang, karaoke room) after school, to visiting vintage markets.
If you're a homebody, maybe order some delivery and chill with a cat while watching Netflix. There's always some event, launch, concert, show, or festival to attend or watch from the comfort of your house. New cafés and restaurants also come up in the blink of an eye. I'd say a lot of Seoul still remains somewhat unexplored, and I've got more Seoul searching to do.

photo taken by: Hayden Chan