Ever wondered how some couples manage to style their looks cohesively without resorting to tacky matching t-shirts?
We've got some ideas to help you and your partner look picture perfect together without looking like a cringefest!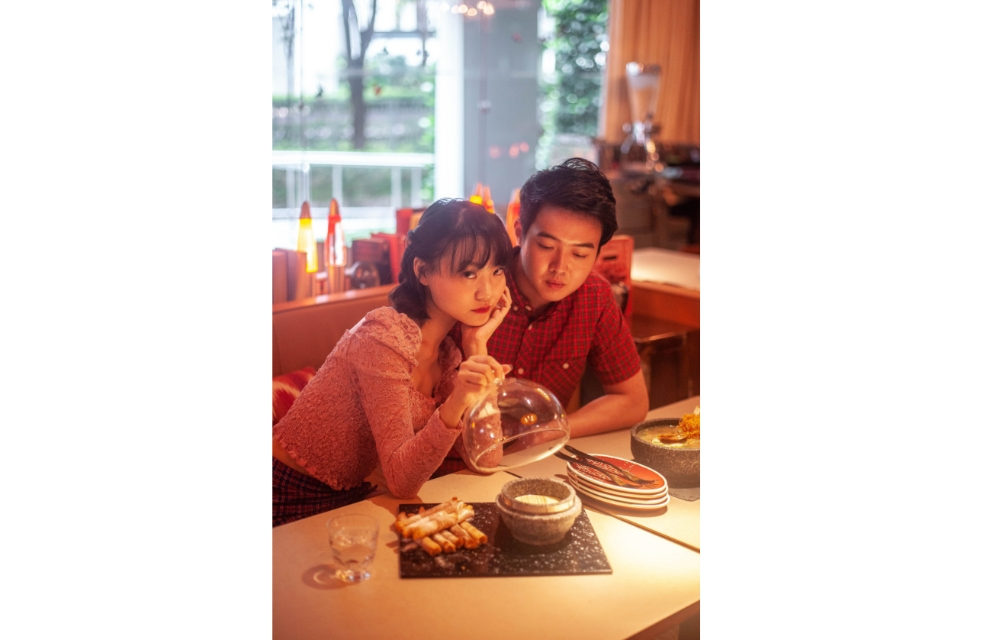 Even if you're already in a relationship, there's no harm in checking out your partner especially when they're looking F-I-N-E.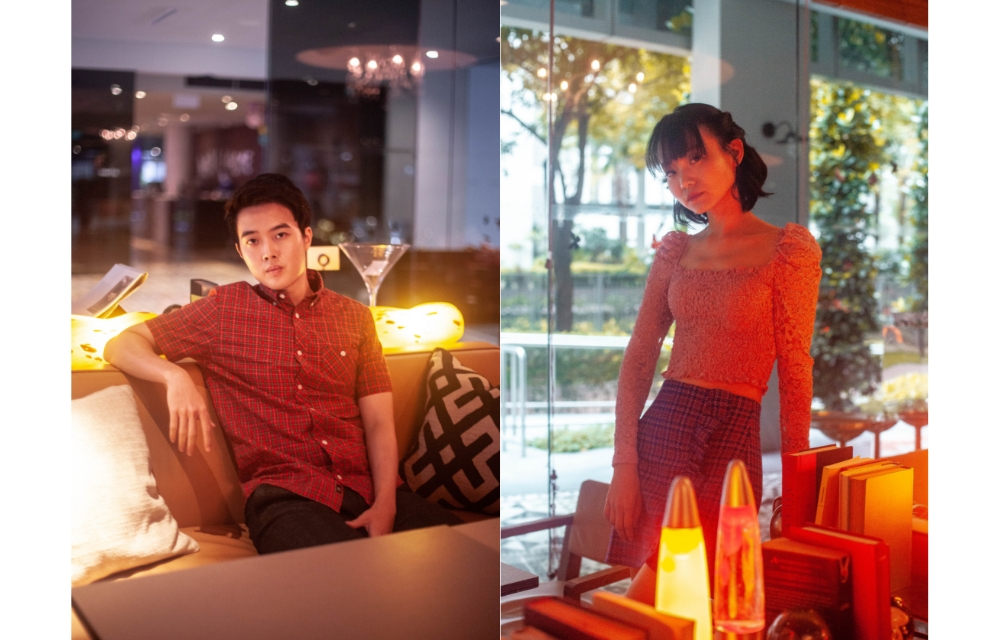 Plaids are all the rage this season and you'll be able to find them on the racks for both guys and gals!
TOPSHOP Metallic Daisy Lace Top S$66.90
TOPSHOP Check Frill Mini Skirt S$56.90
BURTON MENSWEAR LONDON Red Short Sleeve Tartan Check Shirt S$53.90
TOPMAN Charcoal Tapered Trousers S$109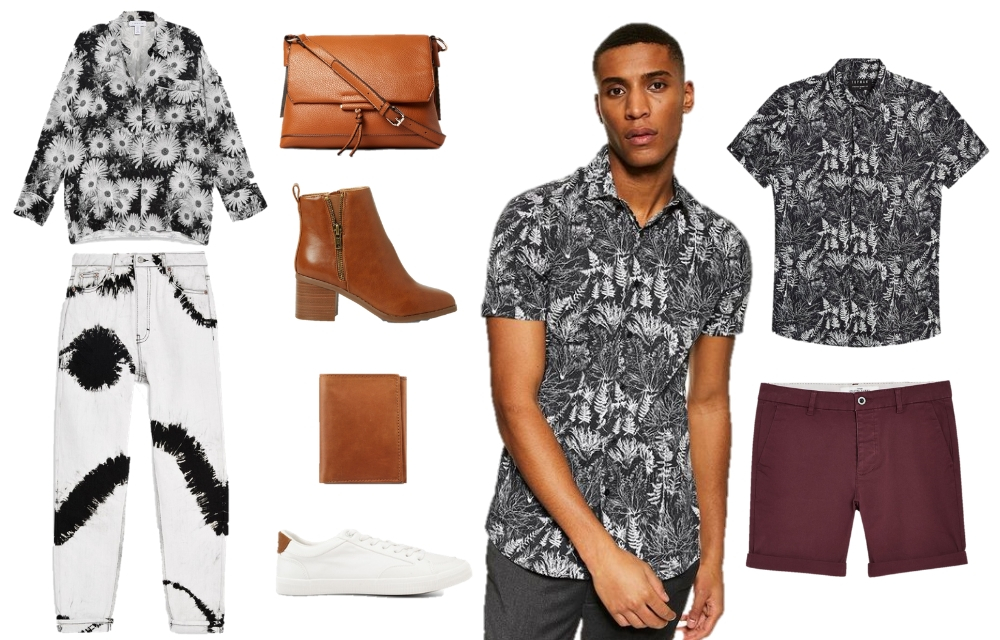 It's lovely receiving flowers for Valentines' but what could beat actually BEING the rose amongst the thorns?
You and your best bud can come into full bloom with these floral prints paired with stylish solid pieces!
TOPSHOP Floral Shirt by Boutique S$149
TOPSHOP Black Tie Dye Mom Jeans S$96.90
DOROTHY PERKINS Wide Fit Tan 'Alceed' Ankle Boots S$89.90
DOROTHY PERKINS Tan Metal Side Cross Body Bag S$63.90
TOPMAN Navy And White Floral Stretch Skinny Shirt S$79.90
TOPMAN Burgundy Stretch Skinny Chinos Shorts S$53.90
BURTON MENSWEAR LONDON White Alec Basic Trainers S$63.90
BURTON MENSWEAR LONDON Brown Leather Trifold Wallet S$39.90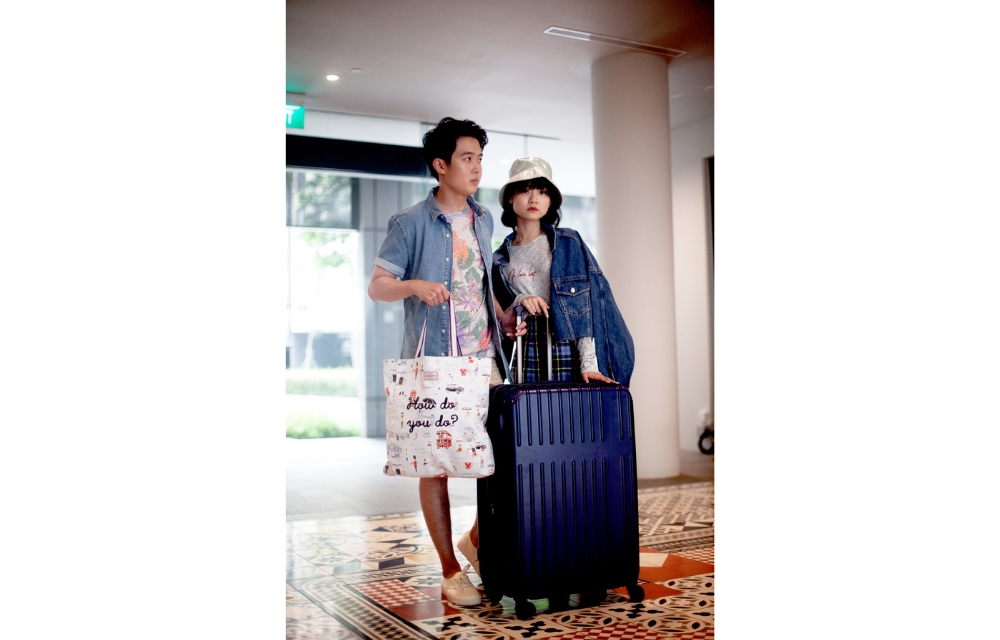 One of the best ways to spend time with your significant other is obviously to travel! But how are you going to show off your adorable fashion sense while still being comfortable while going the distance?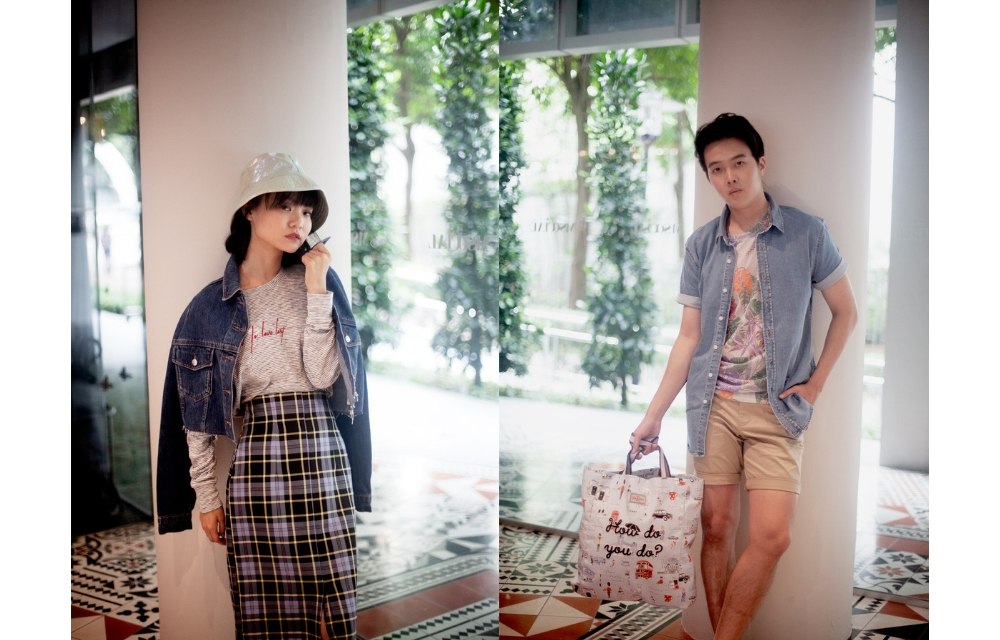 Try out this lightweight denim combo that'll leave you feeling casual while looking like the cutest peas in the pod!
TOPSHOP Iridescent Bucket Hat S$36.90
TOPSHOP Pencil Check Midi Skirt S$89.90
TOPSHOP 'No Love Lost' Stripe T-Shirt S$46.90
TOPSHOP Hacked Denim Jacket S$96.90
TOPMAN Tropical Floral Print T-Shirt S$39.90
TOPMAN Bleach Stretch Skinny Denim Shirt S$69.90
G2000 Men's Shorts S$59
CATH KIDSTON London Icons Lightweight Tote Bag S$53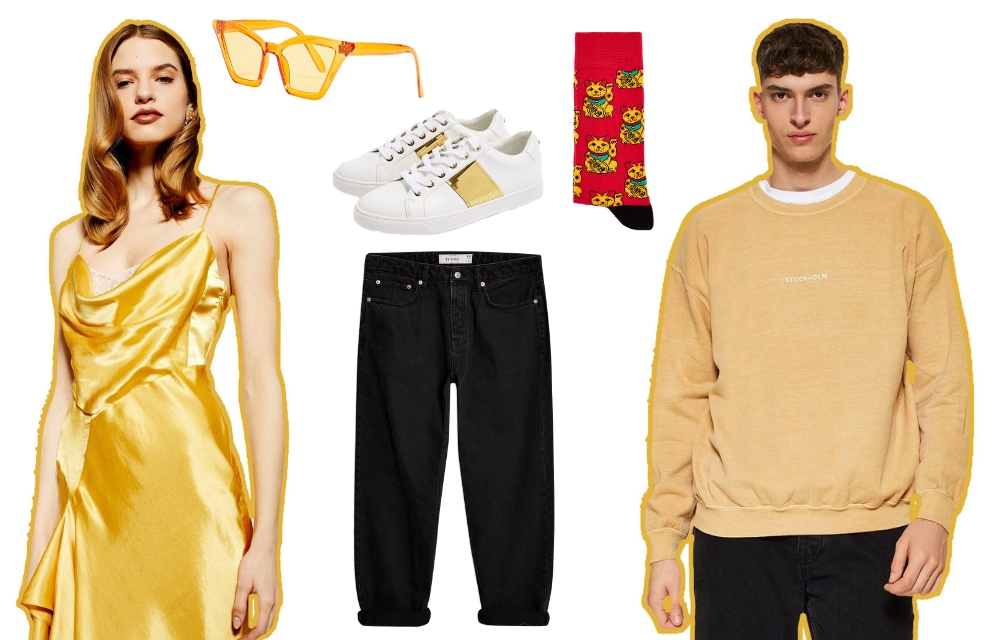 Your relationship is obviously worth way more than its weight in gold but that doesn't mean you can't add a little luxury to your day's outfit.
By covering yourself in this expensive-looking colour or just having a dusting of it on your accessories, this is your golden moment to celebrate your lovely significant other!
TOPSHOP Lace Back Satin Slip Dress S$126
TOPSHOP CELESTE Lace Up Trainers S$59.90
TOPSHOP Cindy Crystal Sunglasses S$36.90
TOPMAN Mustard 'Stockholm' Sweatshirt S$63.90
TOPMAN Black Original Jeans S$93.90
TOPMAN Red Lucky Cat Socks S$9.90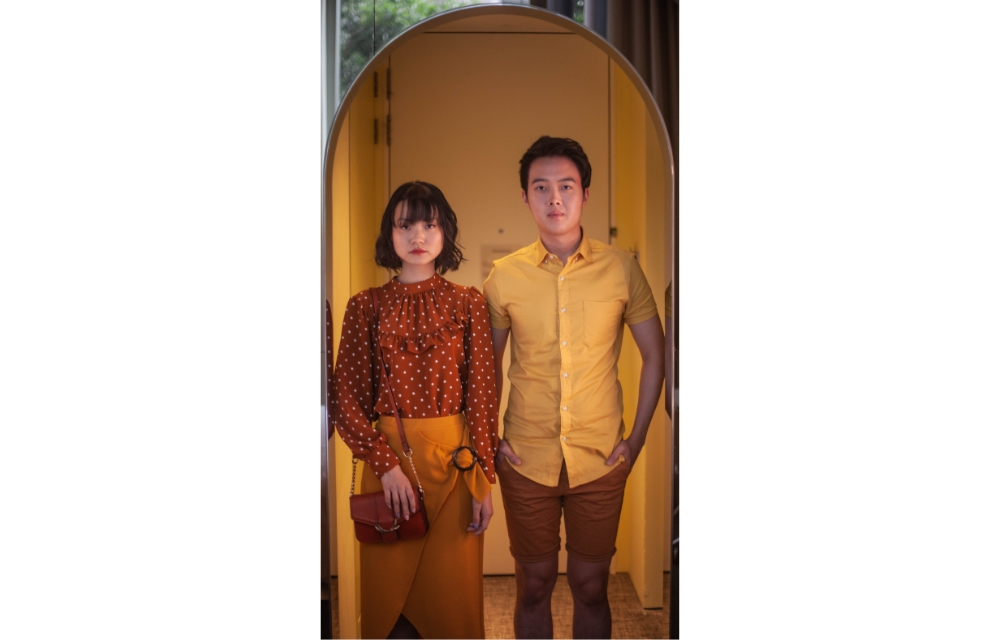 "You're my one and only" said Spring'19 to all these shades and hues of Yellow.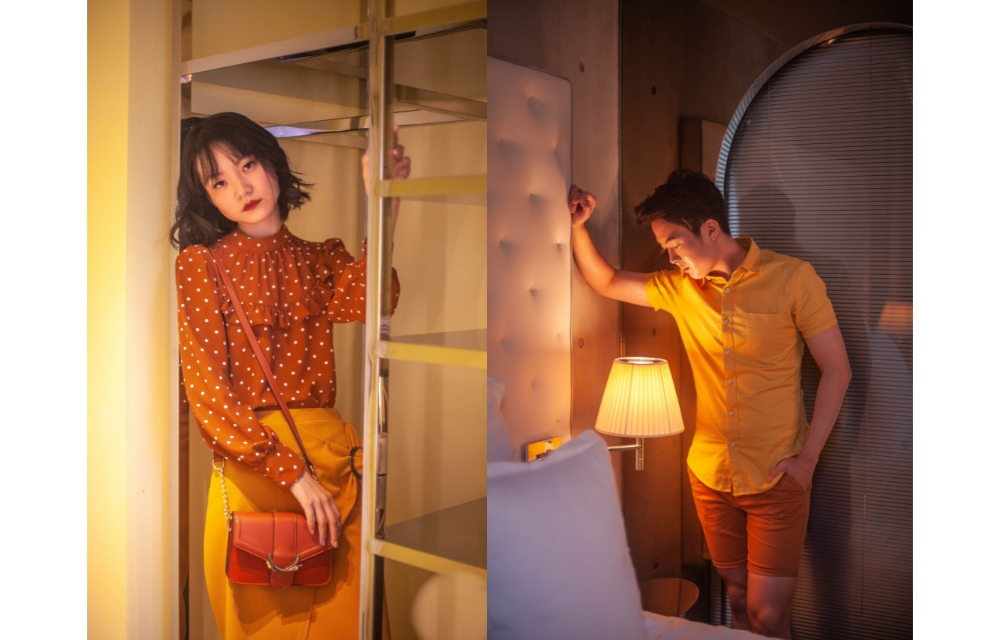 By going from mustard to tan and maybe adding a little bronze goodness, you'll easily match up a coherent outfit that'll have everyone turning heads!
DOROTHY PERKINS Petite Ginger Spot Frill Top S$69.90
DOROTHY PERKINS Ochre Eyelet Wrap Midi S$63.90
TOPSHOP Sela Snake Print Cross Body Bag S$56.90
TOPMAN Mustard Stretch Skinny Oxford Shirt S$53.90
TOPMAN Rust Chino Shorts S$53.90
wt+ x M Social Singapore Giveaway
We have 2 pairs of 2D1N stays in an M Social Singapore's Alcove Cosy Room, and a romantic dining experience up for grabs!
Head on over to our Facebook page to find out how to win!
Contest ends 17 February 2019. GOOD LUCK!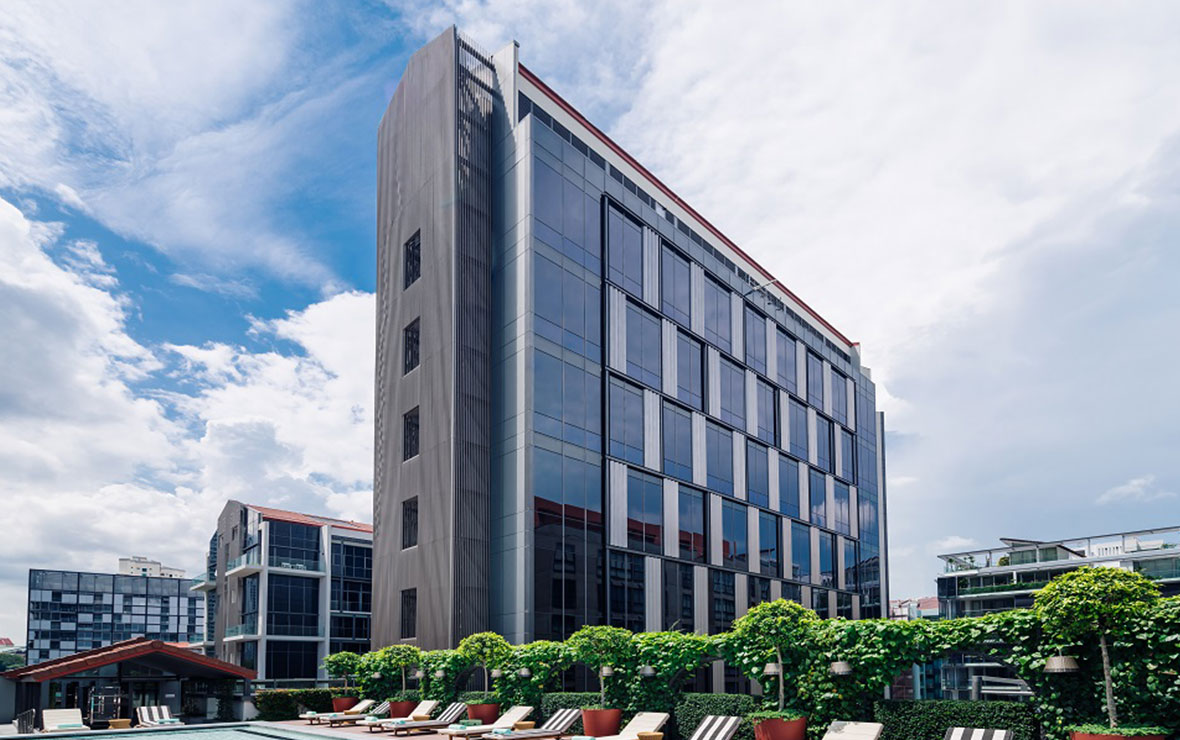 In a cafe/bar district in River Valley, this ultrachic hotel designed by Philippe Starck overlooks the Singapore River. It's 2 km from the Somerset MRT station and 4 km from Gardens by the Bay park.

There's a hip Asian-fusion restaurant and a bar, along with an infinity pool, a sundeck and a gym.