From Disney Sweetheart to pop princess, Selena Gomez has had a massive career and musical evolution over the course of her stardom, and she shows no signs of slowing down. The charismatic star has held down the title as Instagram's most followed person, and it's easy to see why with her approachable yet impeccable style. We take a look back at some of Selena's best music video looks for some summertime outfit inspiration.
Something out of a 1950's Hollywood dream, "Back To You" bounces between quirky and cute, much like Selena's style in this music video. We love the fresh summer brights she rocks, and the yellow and crisp white colour pairings are perfect for the season.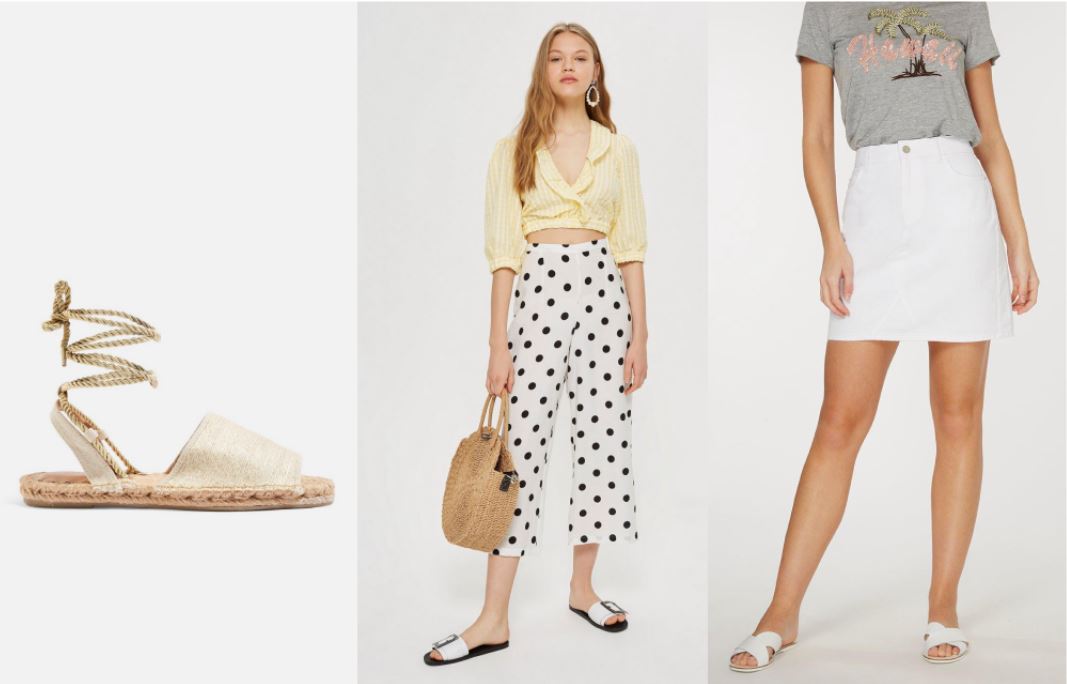 Dorothy Perkins White Rework Denim Mini Skirt S$ 63.90
Topshop Check Ruffle Wrap Crop Top S$ 63.90
Topshop Apex Rope Tie Espadrilles S$ 59.90
Selena turns up the heat in Wolves, serving a much more matured and luxe look. Between dazzling jumpsuit and a crimson pantsuit set to die for, we can't decide which outfit is our favourite. For a more wearable variation of her looks, try jumpsuits in a more neutral hue!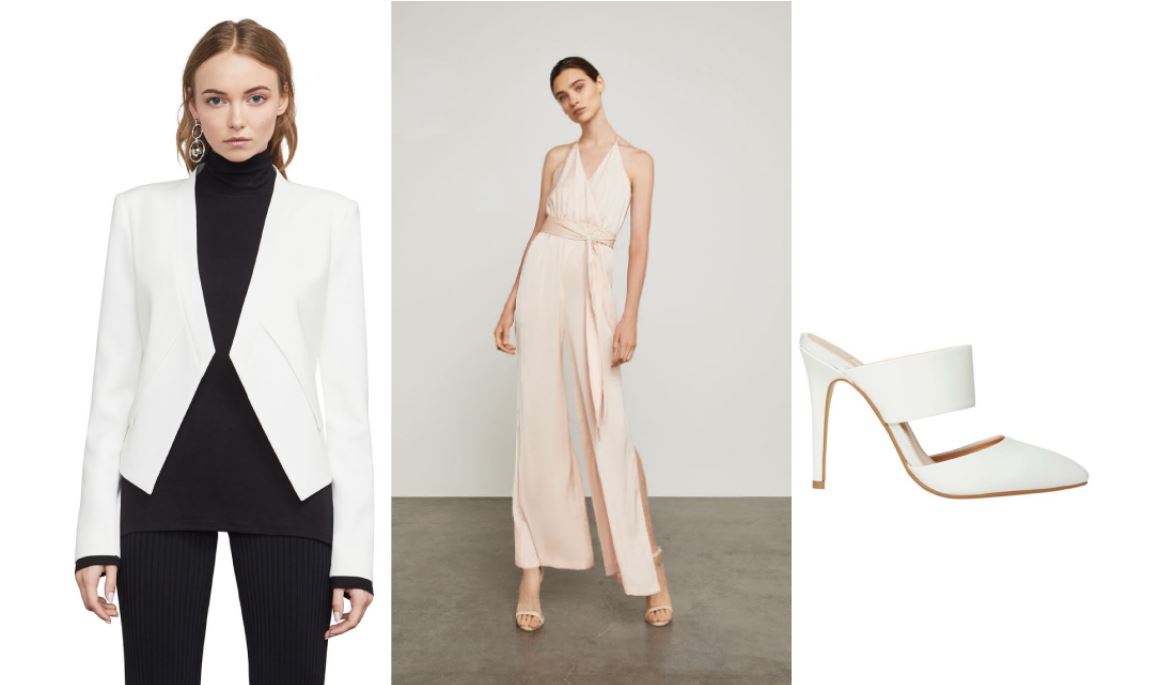 BCBG Lloyd Open-Front Layered Jacket
BCBG Harrison Faux-Wrap Jumpsuit
Dorothy Perkins White Pu Georgie Court Shoes S$ 63.90
Selena Gomez has been riding the retro trend hard and may be the reason why all things retro are super on trend at the moment. Elevate her "girl next door" look with a pair of white flats, and the summer's hottest accessory — the basket bag!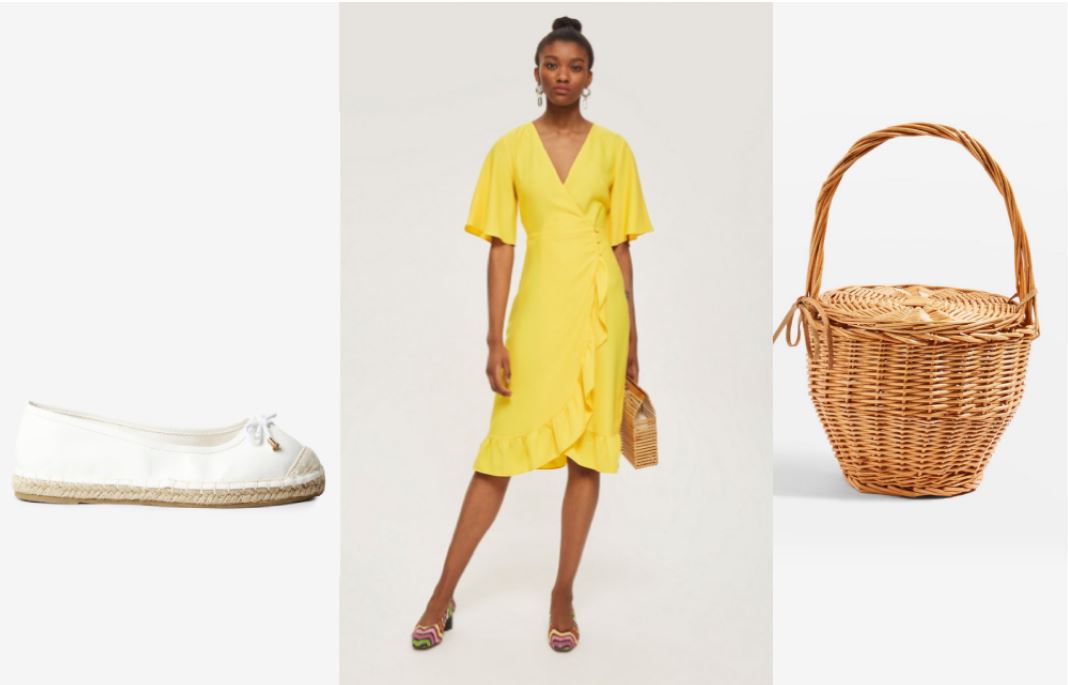 Topshop Crepe Ruffle Midi Wrap Dress S$ 89.90
Dorothy Perkins White Pu Clio Ballerina Pumps S$ 26.90
Topshop Shelly Straw Basket Bag S$ 59.90
Again with the retro 70's vibe, Selena slides effortlessly into the era with Farrah Fawcett hair and bold print shirts. An easy way to draw from the 70's is to rock bell-bottomed jeans and a pair of wedges! Instead of a full-on 70's look, opt for a floral top, which is reminiscent of the era, but not too over the top!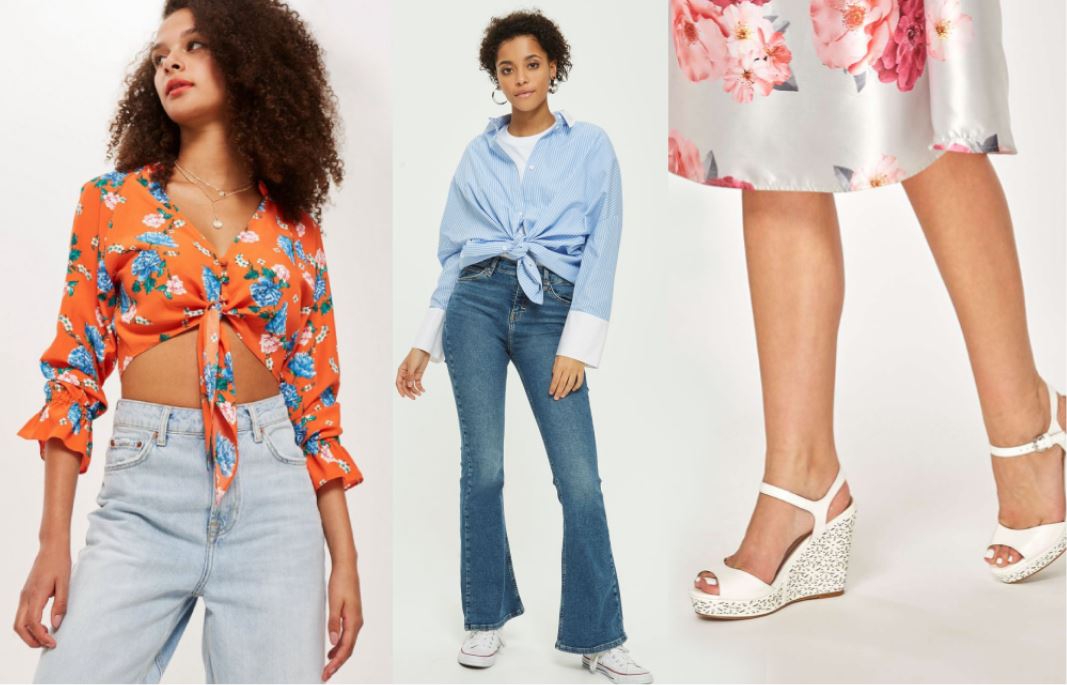 Topshop Floral Tie Plunge Blouse S$ 66.90
Topshop Moto Mid Blue Flared Jamie Jeans S$ 89.90
Dorothy Perkins White Rayne Lazercut Wedges S$ 63.90
While we don't know what Selena would have worn in this video, we can all agree this song has a far deeper meaning despite it being a dance tune we've all jammed to for over a year now. Inspired by the lyrics and vibe of this song, we've styled a fun sequin slip with a denim jacket that has a special little message, much like this tune.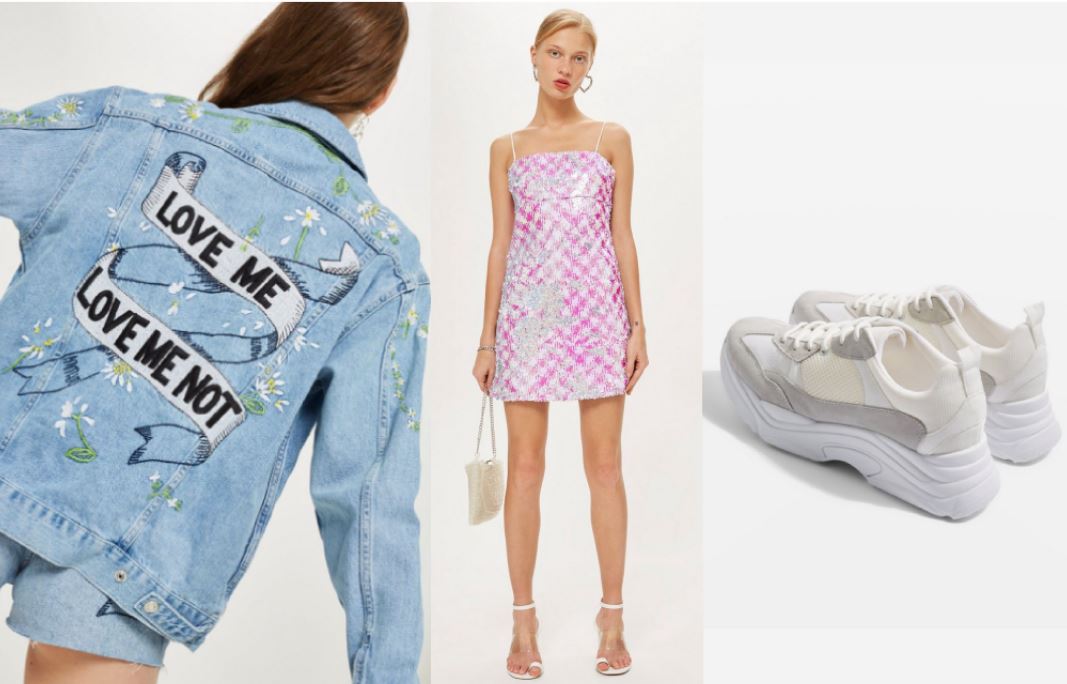 Topshop Sequin Mini Slip Dress S$ 79.90
Topshop 'Love Me Not' Embroidered Denim Jacket S$ 110.90
Topshop Ciara Chunky Trainers S$ 89.90