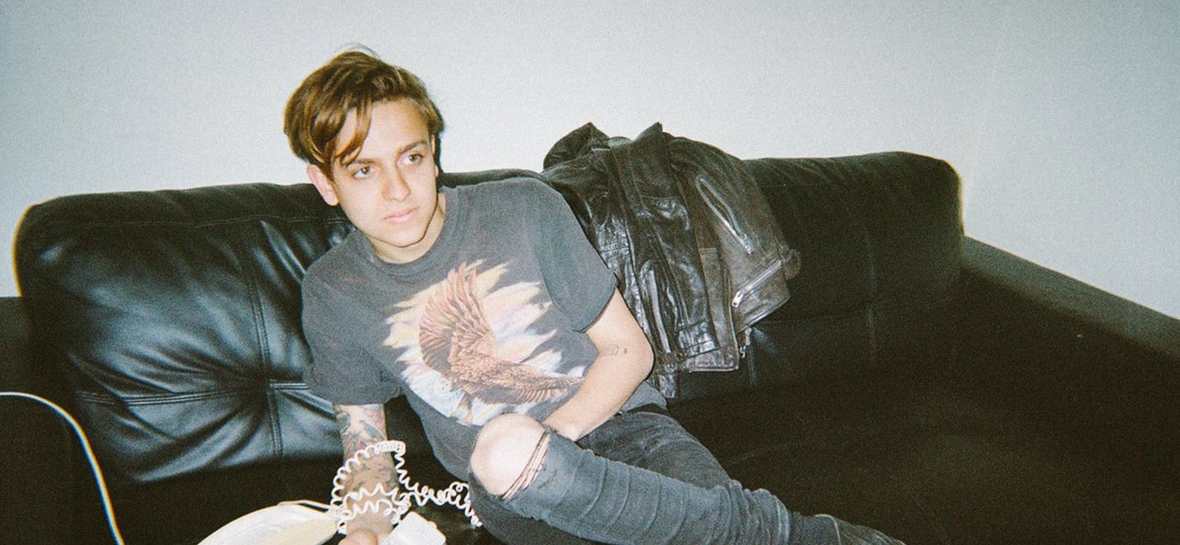 The 22-year-old Canadian singer-songwriter, Scott Helman, is the boy-next-door that everyone has dreamed of dating at least once in their life.
With the talented lad slowly creeping into our hearts with "Kinda Complicated", the lead single of his album "Hotel de Ville", we thought we could show some love by recreating some of his looks.
Although the music video of Helman's song, "PDA", was in black and white, we couldn't help it but have our eyes glued to how simple and comfy the looks Scott Helman has on.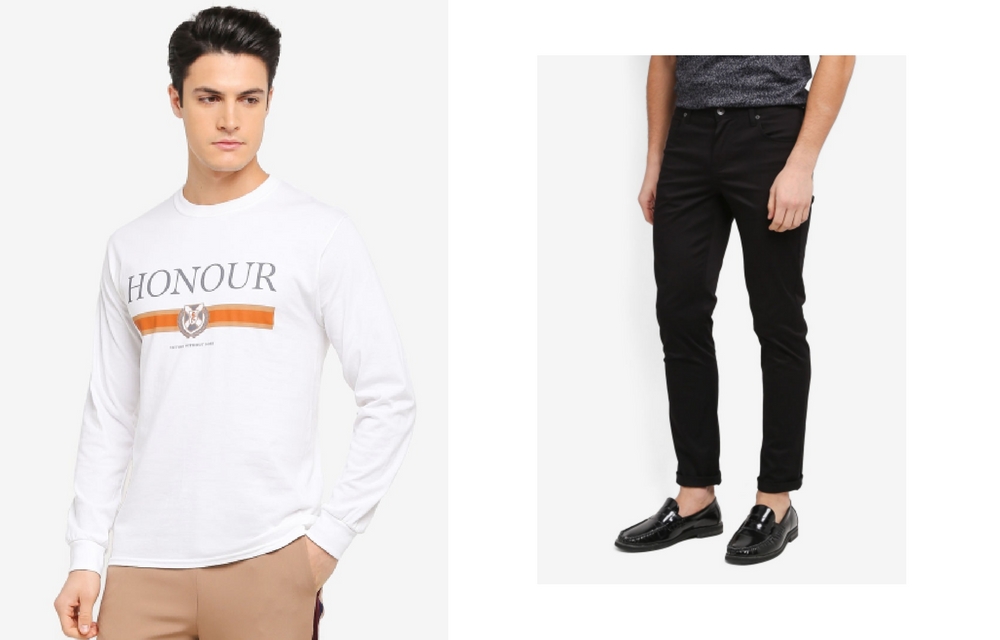 Topman White Long Sleeve Honour T-Shirt $43.90
G2000 5 Pocket Informal Slim Pants $69
As seen in the "PDA" music video, Helman was wearing a pullover and jeans get-up while playing ball. Though we do not recommend doing the same in Singapore – with the unforgiving heat on our sunny island, this look is still nonetheless a great lazy day outfit.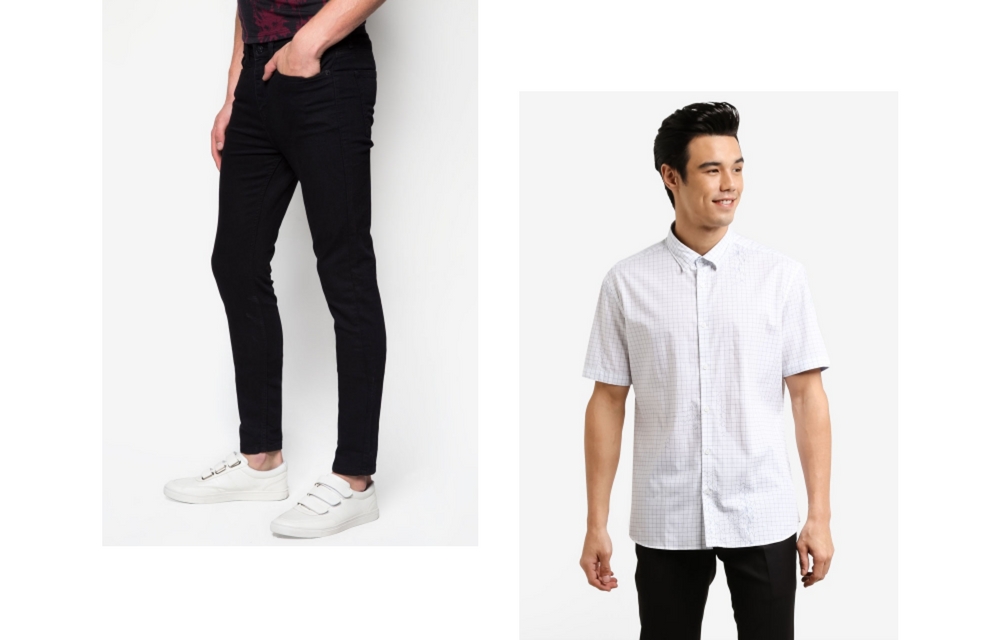 Topman Black Spray On Skinny Jeans $59.90
G2000 Check Printed Short Sleeve Shirt $33
Besides getting distracted by his captivating eyes, we did call dibs on his outfit as he serenaded us on stage in "PDA". A not too form fitting short sleeve shirt? One point to team Helman!
If Helman's outfit in his "PDA" music video is too simple for you, you might like what he has got in "Kinda Complicated".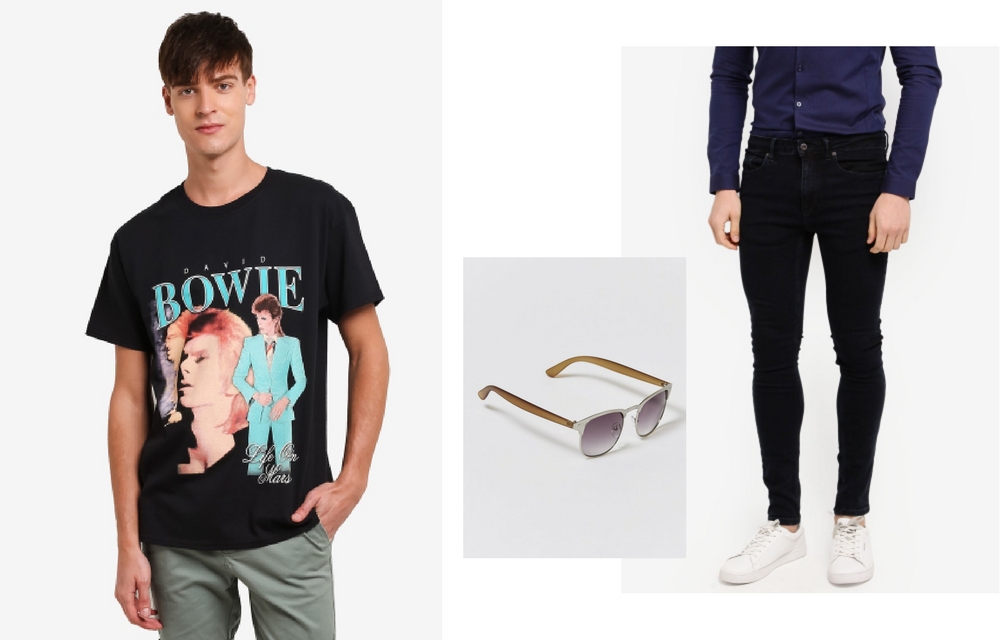 Topman David Bowie T-Shirt $46.90
Topman Gold And Silver Half-Frame Sunglasses $26.90
Topman Washed Black Spray On Jeans $66.90
Topman Black Oversized Leather Biker Jacket $323
Topman Red Tartan Shirt $79.90
Topman White Ultra Muscle Fit Roller T-Shirt $23.90
Carefree dude by day and stylish guy by dawn, that pretty much sums up Scott Helman in his "Kinda Complicated" music video. As a matter of fact, you can do the same too, changing your day look into a night one; Simply put on that that extra Topman Red Tartan Shirt ($79.90) and Black Oversized Leather Biker Jacket ($323) and you are good to go.
Last but not the least, let's take things back to his first single, "Bungalow", from his debut EP "Augusta" released in 2014. If anything, we are impressed by the intriguing lyrics and achievement from "Bungalow"; Getting to the 25th on Billboard Canadian Digital Song Sales as a rookie is certainly something.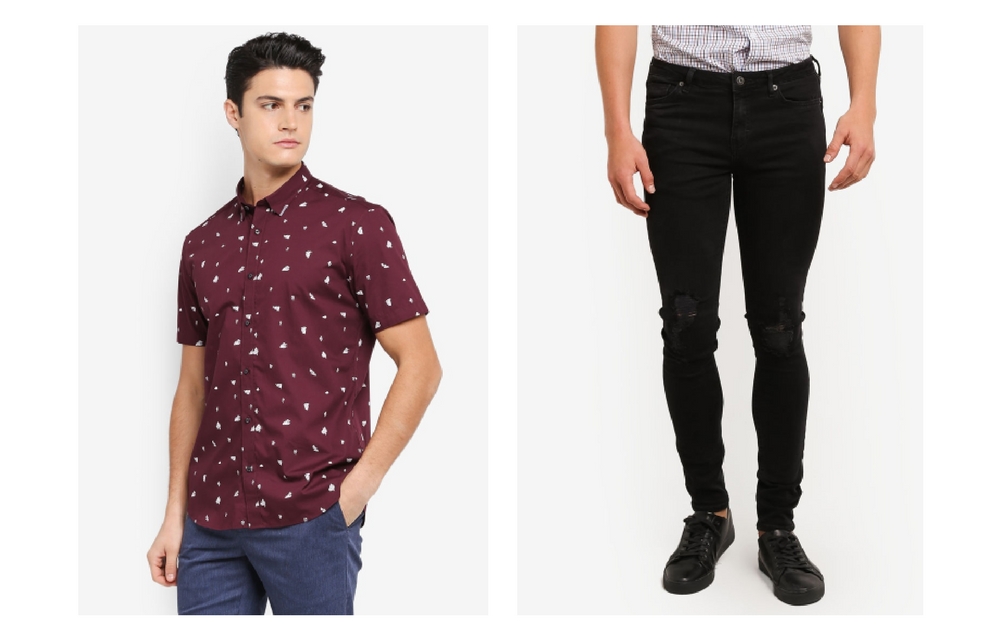 G2000 Origami Print Short Sleeve Shirt $59
Topman Washed Black Extreme Rip Spray Jeans $89.90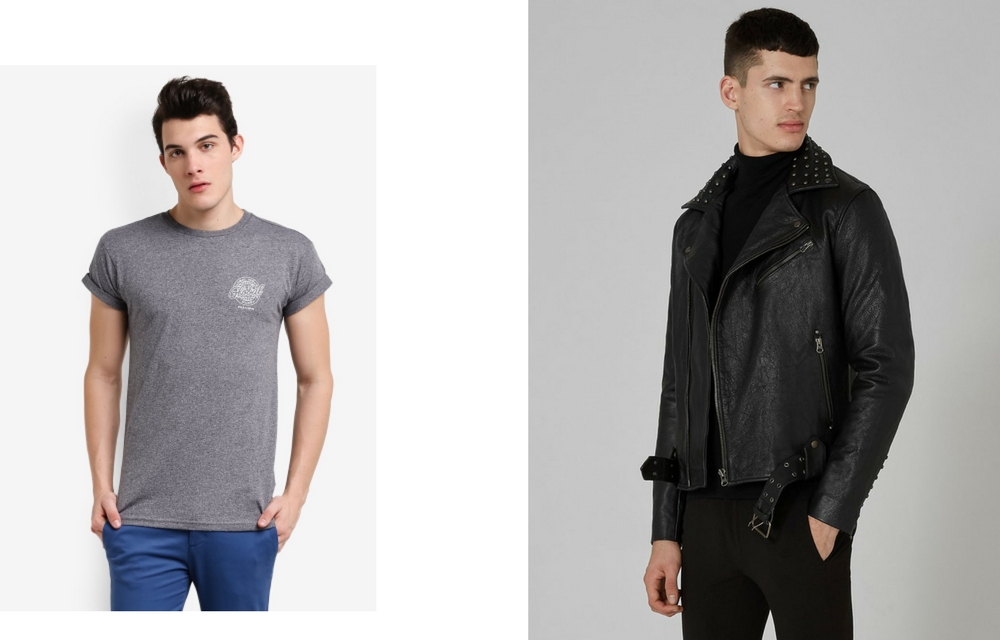 Topman Muscle Fit Roller T-Shirt $19.90
Topman Studded Leather Biker Jacket $436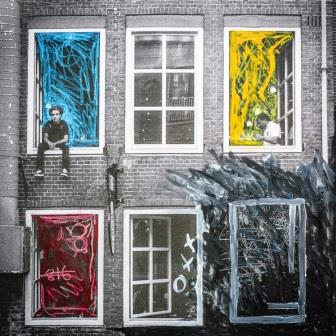 Listen to Scott Helman's latest single PDA: https://warnermusicsg.lnk.to/pda