From cinema screens to city streets, the power suit has been a hit this Summer. We're not talking your usual stuffy formal wear, but suits that are fun, modern and even a little whimsical. Today, we've rounded up the 5 suit styles that best embodies the summer power suit trend!
Stripes have been everywhere this season, so it's only fitting that we work the print into this trend. We opted for a bolder and blockier stripe to take a step away from the more corporate pinstripe styles we usually see. For a fun spin on the usual suit set, layer a blazer over a jumpsuit with a matching print!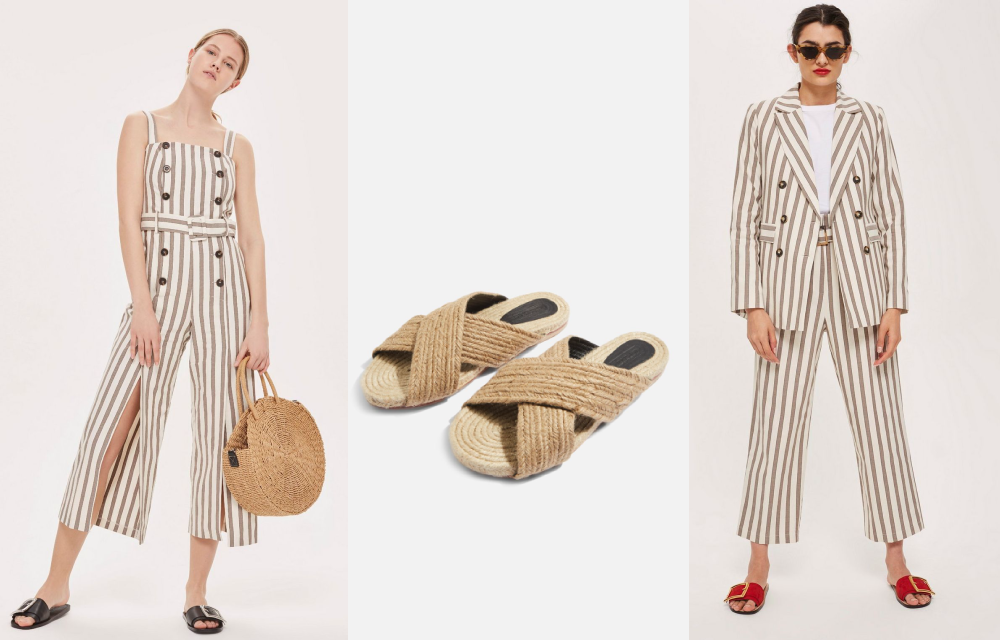 Topshop Striped Double Breasted Blazer S$ 139.00
Topshop Button Striped Jumpsuit S$ 129.00
Topshop Rope Sliders S$ 79.90
The check power suit is a great smart-casual piece that everyone should have in the closet. We went a grey suit that'd fit right in at the office or drinks after work, but if you're feeling a little more adventurous, try out the trend in pastel hues!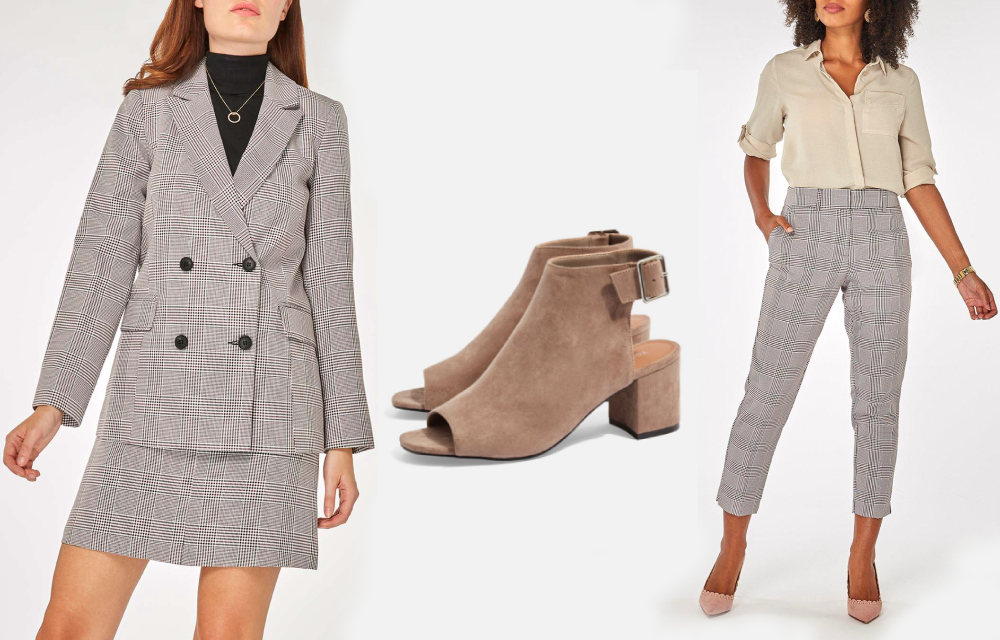 Dorothy Perkins Port Check Blazer S$ 99.90
Dorothy Perkins Black/Port Check Ankle Grazer Pants S$ 59.90
Topshop Danni Buckle Shoe Boots S$ 76.90
Linen is the perfect fabric for the summer! It's light, airy, and makes for the perfect breathable blazer. To add a little dimension to your monochrome outfit, try playing with different fabrics like we did. We went with a culotte-cut pant, but this look would also go great with sheer and flowy pants or skirts.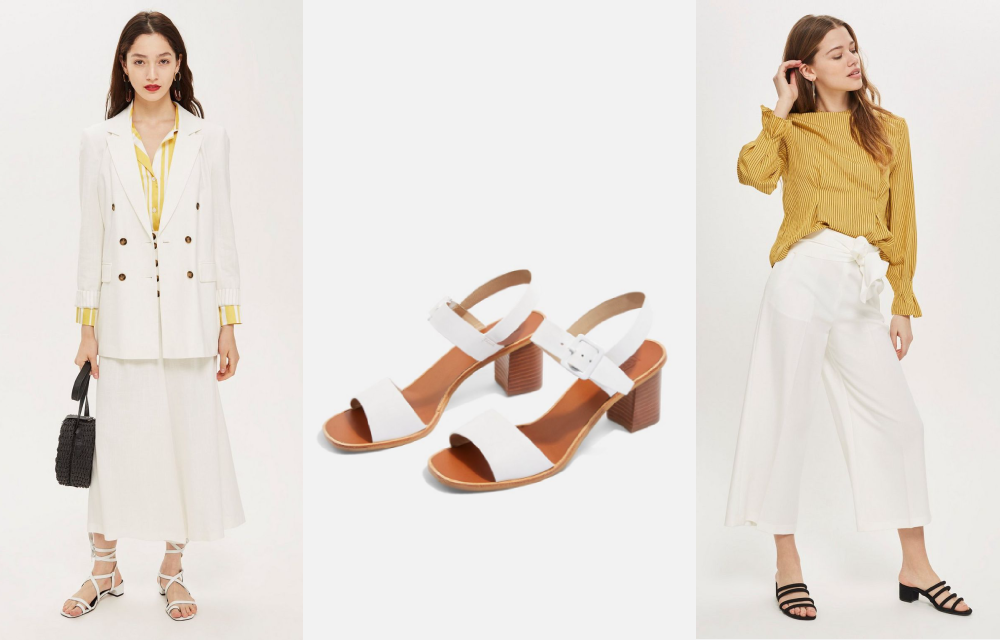 Topshop Linen Mix Blazer S$ 126.00
Topshop Nancy Clean Buckle Sandals S$ 109.00
Topshop Bonded Cropped Wide Trousers S$ 99.90
This style is a little more rock and roll, which we absolutely love. Suits don't have to be seen as stuffy pieces, and this textured set brings a youthful and edgy vibe to an otherwise serious ensemble. To play it more on the rocker vibe, pair with black leather boots!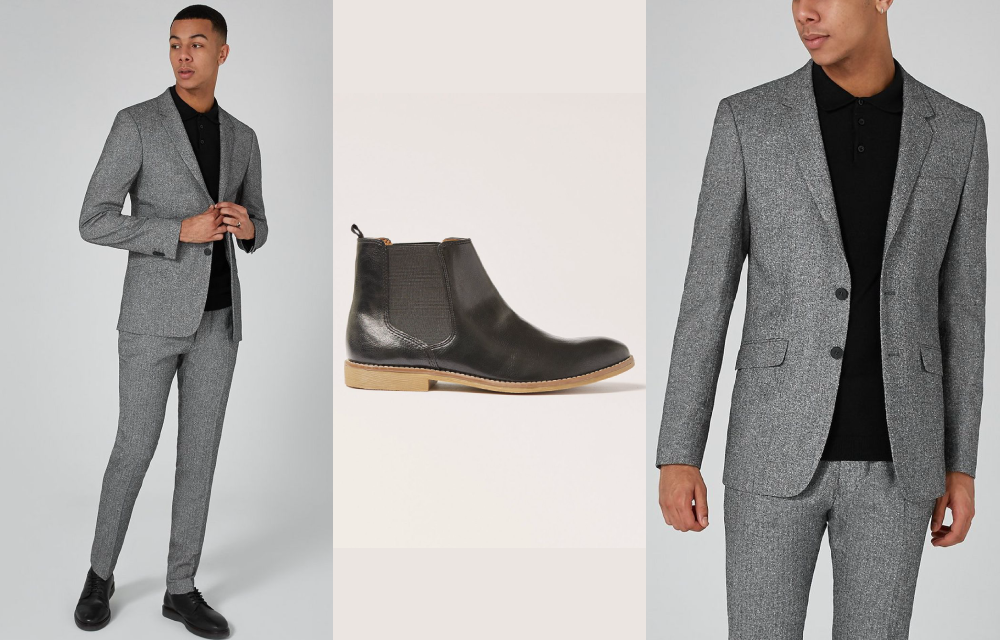 Topman Salt & Pepper Textured Ultra Skinny Suit Trouser S$ 63.90
Topman Salt & Pepper Textured Ultra Skinny Suit Jacket S$ 129.00
Topman Black PU Chelsea Boots S$ 99.90
The Navy suit has been getting a whole lotta love lately, and it's easy to see why. Navy adds a pop of understated colour that draws the eye without screaming "look at me!" which isn't easy to do. So if you're looking for an easy way to bring more life into your closet, this is a definite must-buy for your list!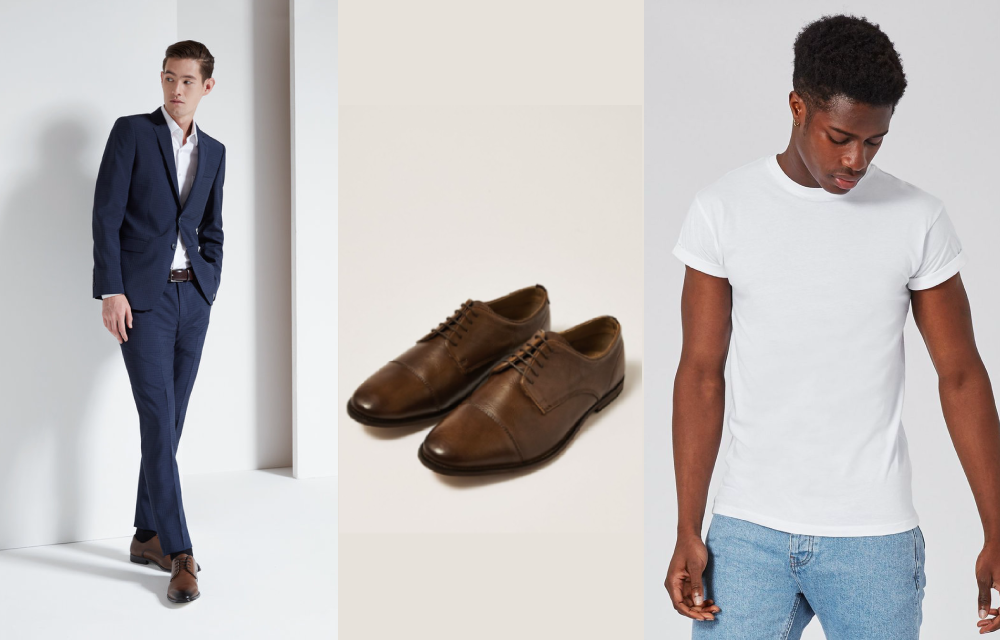 G2000 Cool Biz Suit Set S$ 279.00
Topman White Muscle Fit Roller T-Shirt S$ 19.90
Topman Tan Leather Blinder Toecap Shoes S$ 113.00