Planning to clear leave these few months? It's the perfect time to head to Taiwan! While some claim there's no major difference in seasons there, there's definitely a visible change in scenery. Even old haunts transform under a cover of copper-coloured maple leaves. If you're planning to head here in Autumn, be sure to check out these 10 most photogenic spots for the season!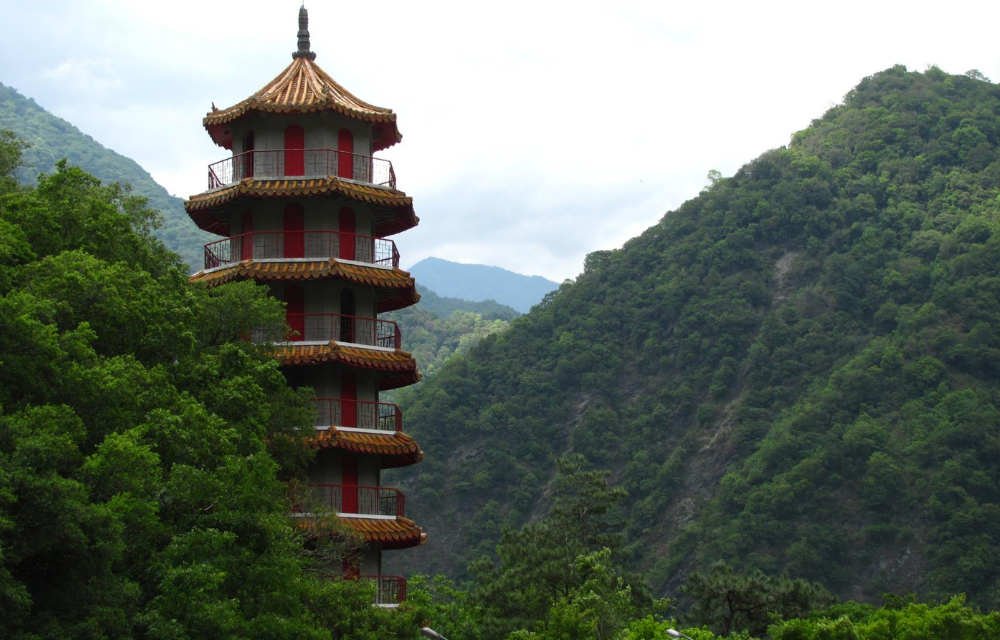 Image Credit: Jeremy Thompson on Flickr
Taroko Gorge is a beautiful river situated in the heart of Taroko National Park, approximately two hours away from Taipei by car. Klook offers private car charters from Taipei that will ensure you get to your destination in utmost comfort.
Apart from the gorge, there are many hiking trails, shrines and wildlife for visitors to explore.  What's even better is that entrance to the park is free!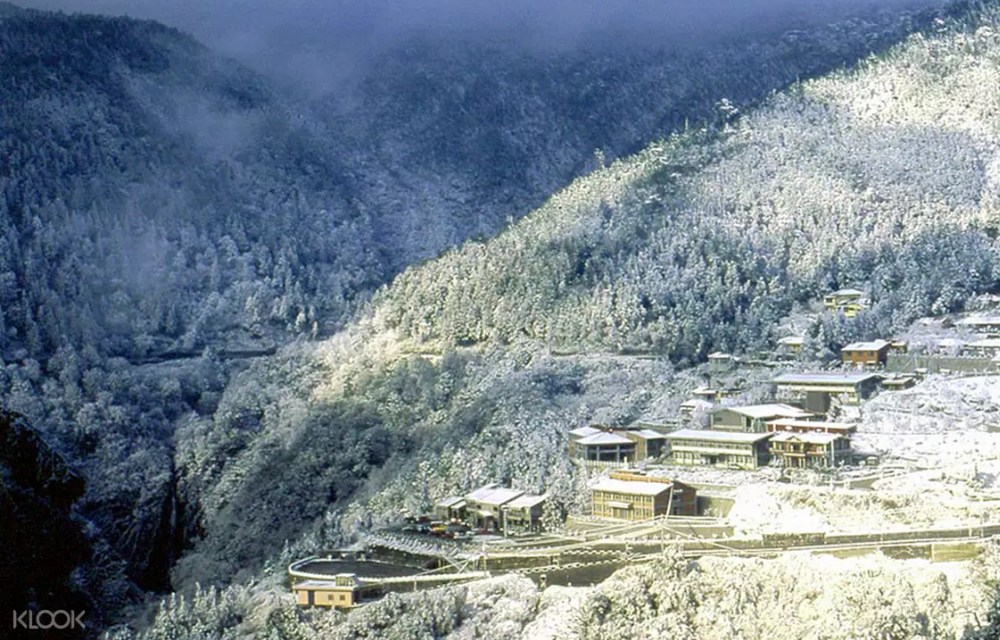 Taipingshan is a hilly region surrounded by lush forests and great views. You can choose to go on one of the many hiking trails in the area or bask in the hot springs. The area also tends to get pretty foggy, which adds to the magical quality of this location!
It's about a 1h30min drive from Taipei City to Taipingshan. Alternatively, you can also opt for a day trip from Taipei to enjoy the best of the area all in a day.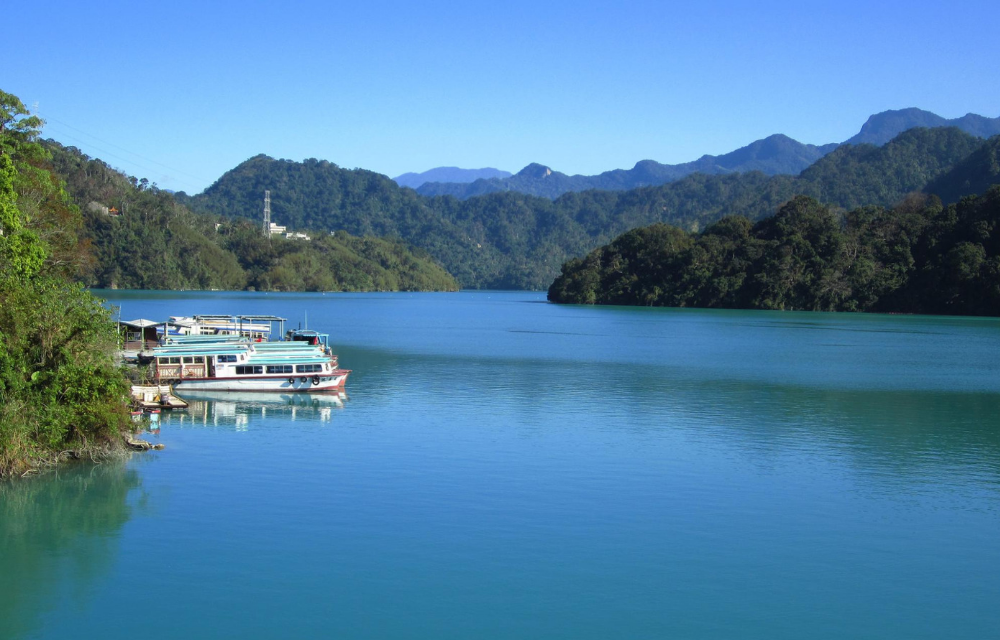 Photo Credit: Ken Marshall on Flickr
Literally translated to "Stone Gate Dam", this expansive body of blue water is in fact Taiwan's third largest reservoir or artificial lake. It's not just a great photo spot – the dam provides water and irrigation to nearby towns and even acts as a source of hydroelectricity and flood control for the Taipei Basin.
Shimen Reservoir is located a 1h30min drive away from Taipei City.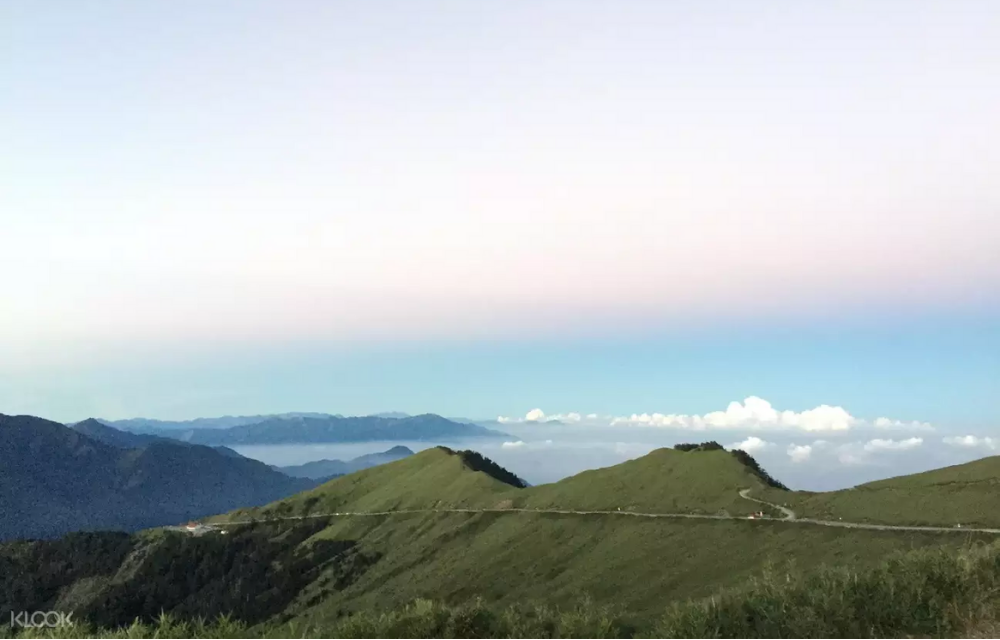 He Huan Shan or Hehuan Mountain is one of the best places to see yun hai (云海) or cloud cover which looks absolutely gorgeous in photos. This phenomenon is rare and can only be visible under the right conditions, so do look out for it on your next trip there!
There are also many minsus (民宿) or homestays located on He Huan Shan for the ultimate local experience. Even if you choose not to stay over, Klook offers one day tours of Cingjing Farm, He Huan Shan and surrounds with departure from Taichung.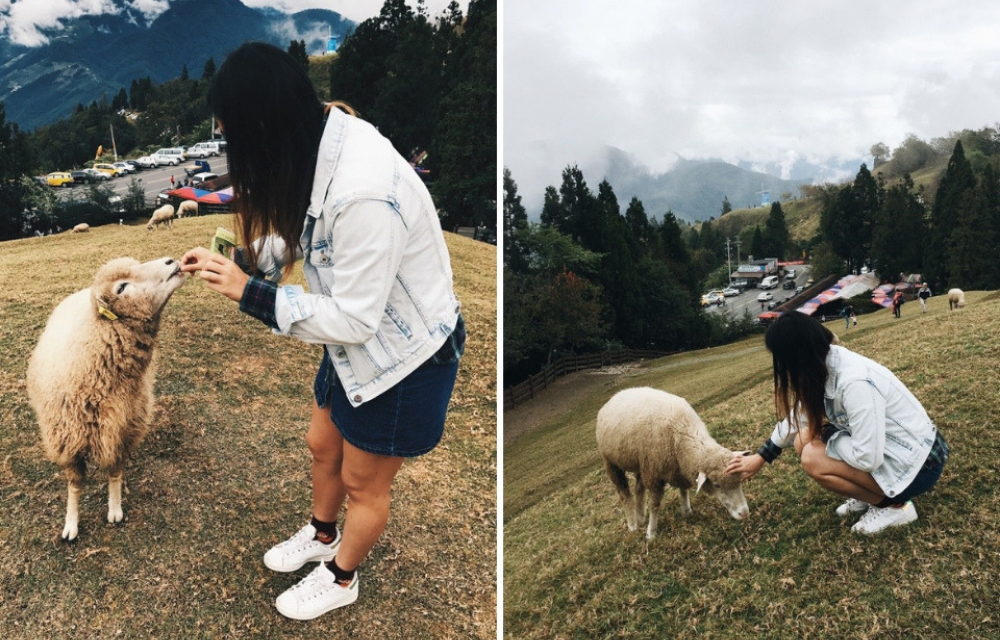 Cingjing is Taiwan's equivalent of Japan's Nara deer park – except it's filled with sheep! This hilly area is best known for being the home of these adorable woolly creatures that come right up to you in hopes of being fed. They're pretty friendly for the most part and happy to oblige for a few photos!
Cingjing is also home to Chung Tai Chan Monastery – the largest Buddhist monastery in the world! Beer lovers can also make a pit stop at Puli Brewery for a pint of locally brewed beer. With so many options and so little time, opt for a guided tour instead and hit all the highlights at one go!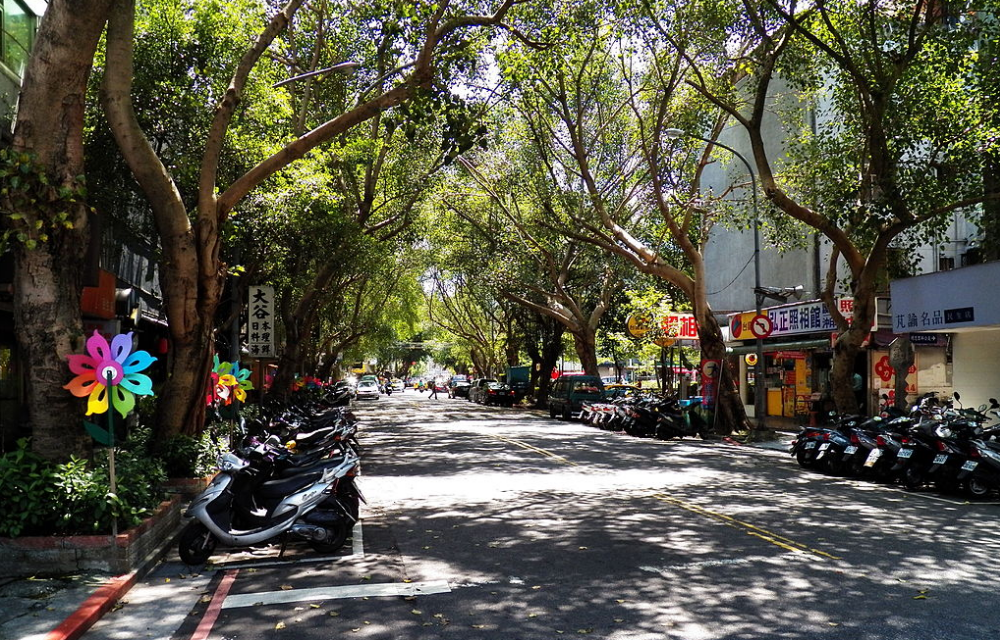 Image Source: Wikimedia Commons
Minsheng Community isn't your typical Taiwanese neighbourhood! It is in fact the first Americanized neighbourhood in Taipei with the highest density of parks! Many boutiques, cafes and hidden gems. Popular coffee shops. Cafe Coabana. Fujin Jie.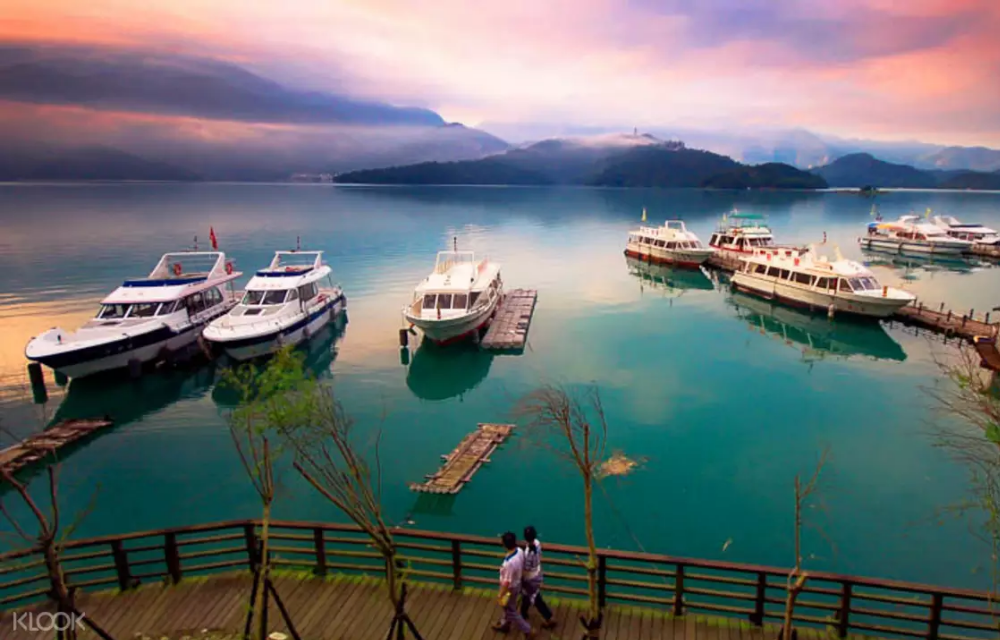 Nature lovers cannot miss visiting Sun Moon Lake – one of Taiwan's most scenic and famous water bodies. If you're wondering how the lake got its name, it is said the east side is shaped like a sun, while the west side resembles a moon.
The best way to explore the area is to hop onto a guided boat tour that will take you out onto the calm blue waters. If you're up for some hiking, explore the "Rambling Journey" hiking trail and the nearby souvenir market before heading off!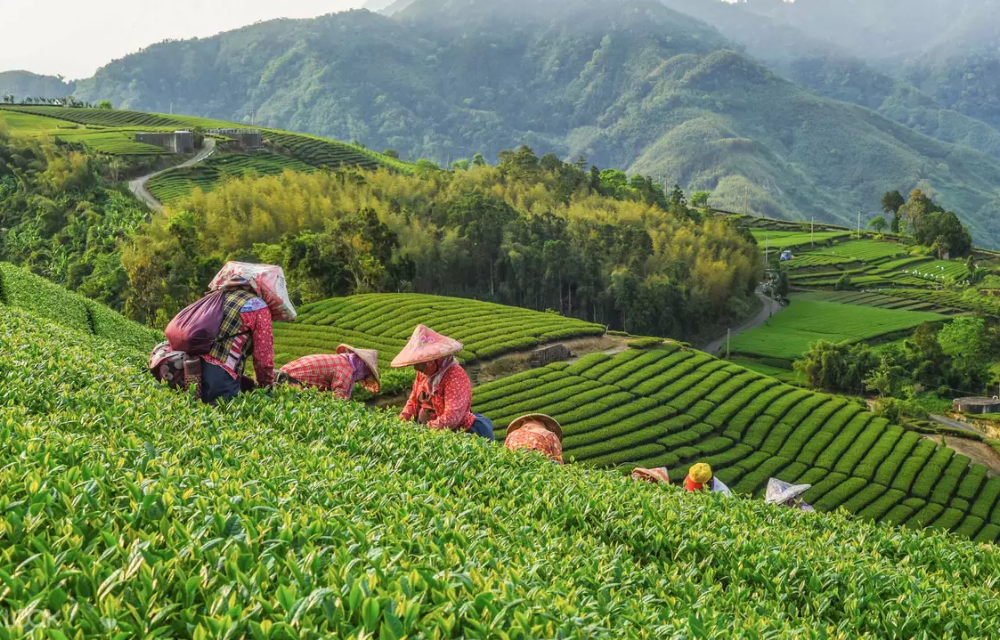 If the name of this mountain sounds familiar to you it's because it's home to a popular type of oolong tea grown only on Alishan Mountain! People enjoy drinking Alishan tea for the light floral notes and complex flavours resulting from the elevation at which they are grown.
Like He Huan Shan, Alishan is also known for having some spectacular yun hai views under the right conditions. For the best experience, Klook yourself an Alishan guided tour with lunch included (enjoy a Fenqihu lunch box which is the Taiwanese equivalent of a bento box) and hotel pick-up and drop off!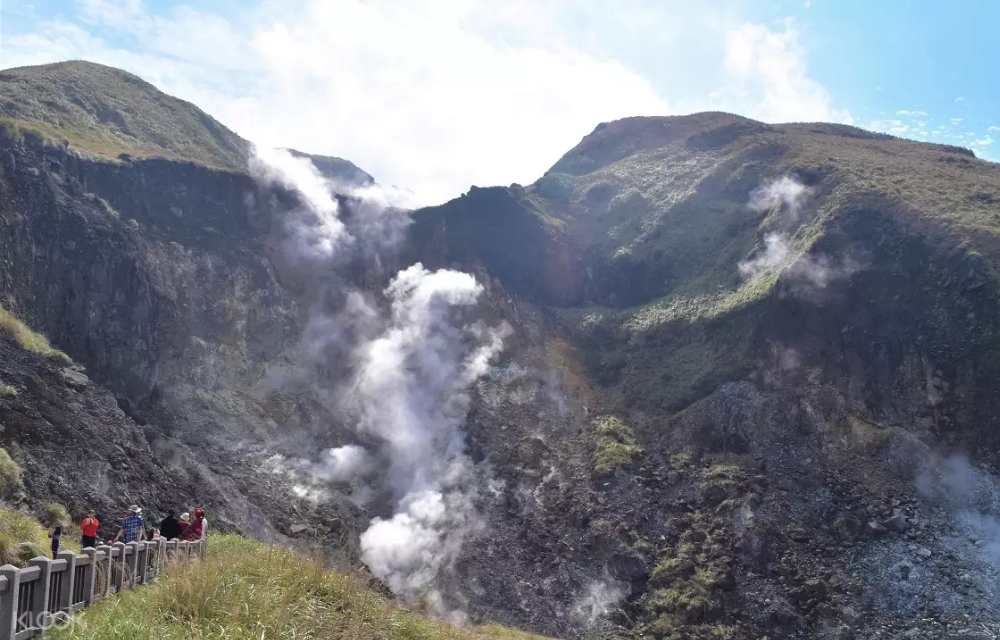 Image from Klook
You don't need to travel far to get to Yangmingshan – a hot spring paradise just 30 mins away from Taipei City by car. This is reportedly one of the beautiful places in Autumn – it is said that the grass turns silver and the maple leaves turn a crimson red!
For a fuss-free way of getting around, you can opt for a shuttle bus from Ximen to Yangmingshan with multiple stops along the way. You'll get to spend some time at the Xiaoyoukeng geological park, a beautiful valley called Zhuzihu (Bamboo Lake), the hot springs at Lengshuikeng and a former lava terrace called Qingtiangang Grassland.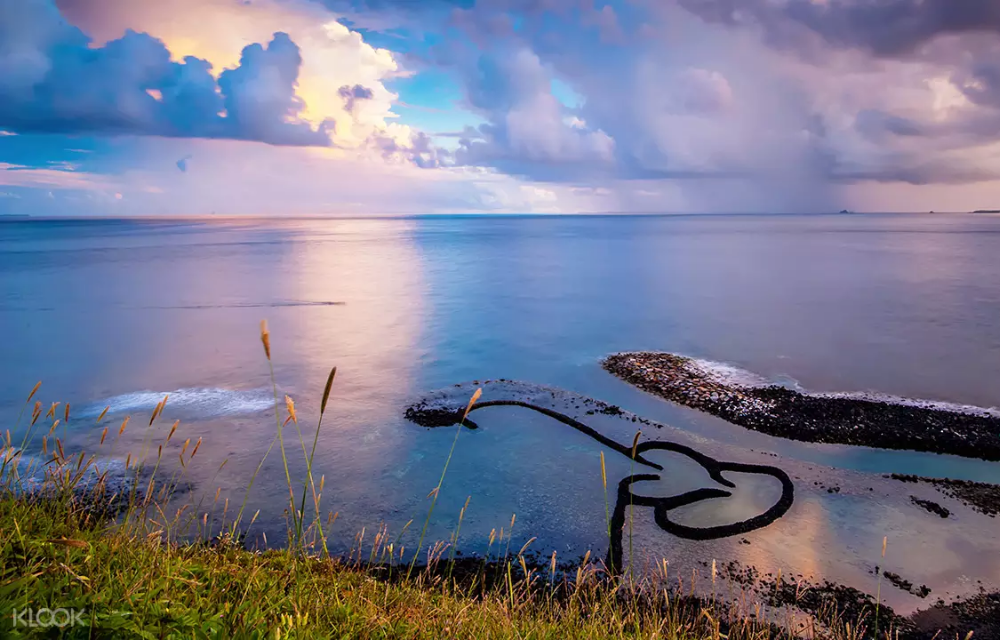 Image from Klook
Penghu is the perfect getaway from the bustling city with unspoiled beaches, rolling hills and cultural sights galore. In addition to its beautiful surroundings, the island is also known for serving some of the best seafood around, including local delicacies unique only to Penghu.
Join an island-hopping tour around Penghu's islands and feast your eyes on some of Taiwan's best natural landscapes.
Get The Look: Taiwan Autumn Essentials
Warehouse Sleeveless Trimmed Shirt Dress S$54.90
Topshop Brooklyn Block Boots S$79.90
Karen Millen Faux Leather Skirt S$279
Karen Millen Zip Down Wrap Top S$199
Dorothy Perkins Midwash Floral Embroidered Denim Jacket S$93.90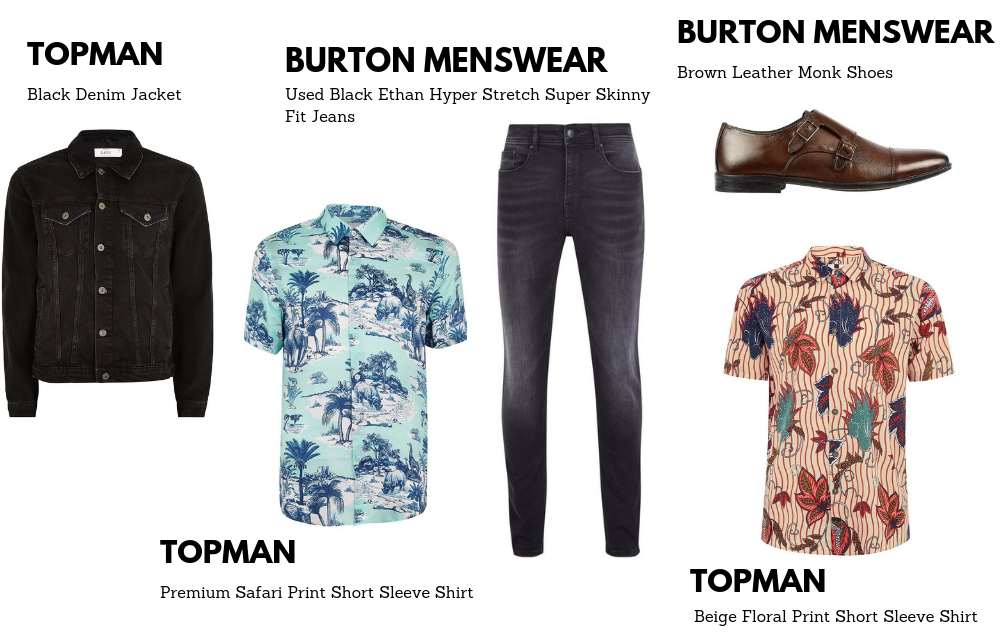 Topman Black Denim Jacket S$89.90
Topman Premium Safari Print Short Sleeve Shirt S$109
Topman Beige Floral Print Short Sleeve Shirt S$73.90
Burton Menswear Used Black Ethan Hyper Stretch Super Skinny Fit Jeans S$89.90
Burton Menswear Brown Leather Monk Shoes S$99.90
About Klook
Founded in 2014, Klook is one of the world's leading travel activities and services booking platforms. Klook gives travellers a seamless way to discover and book popular attractions, local tours, rail passes, food options, and unique experiences around the world on its website and award-winning app ('Best of 2015' & 'Best of 2017' by Google Play and Apple App Store).
With Klook's innovative technologies, travellers can book after arriving in their destinations and redeem the services by using QR codes or e-vouchers. Each day, Klook empowers countless travelers to indulge in their wanderlust and spontaneity through over 40,000 offerings in more than 200 destinations.
Get inspired by Klook at www.klook.com, the company blog or @klooktravel_sg on Instagram.