The year may be drawing to a close but the best has yet to come! With non-stop parties lined up for you from Christmas Eve all the way to New Years' Day, we totally get it if you're running out of ideas on what to wear. So we've planned some party outfits that'll have you welcoming 2019 in style!
Attending glamourous parties is all part of a hard toil of a celebrity life, so why not take your style inspiration from those who have been practising party fashion for years?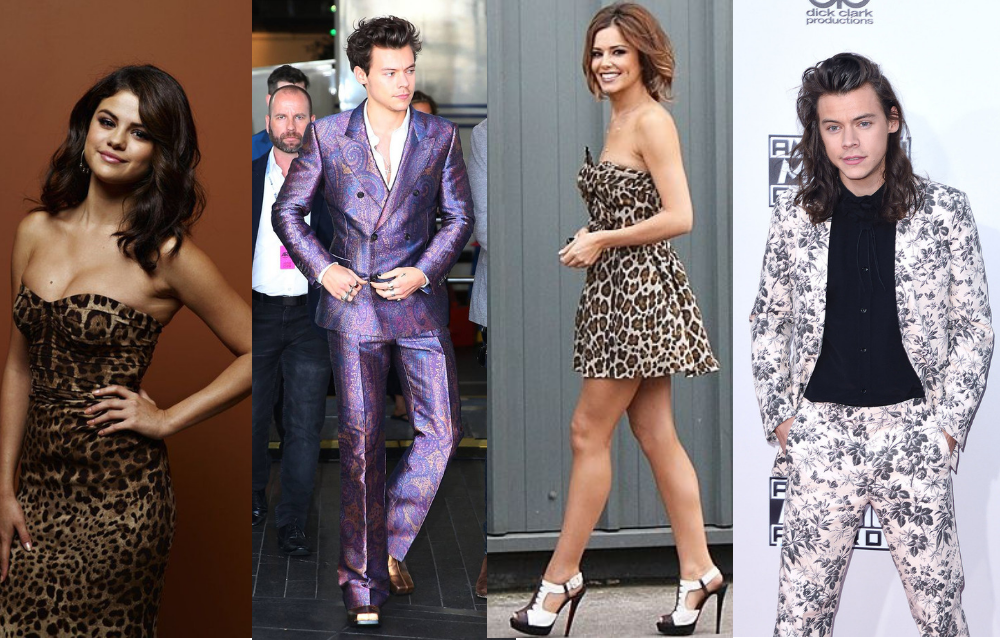 From leopard prints on Selena Gomez to floral prints on Harry Styles, you can be sure to replicate these looks with ease and confidence.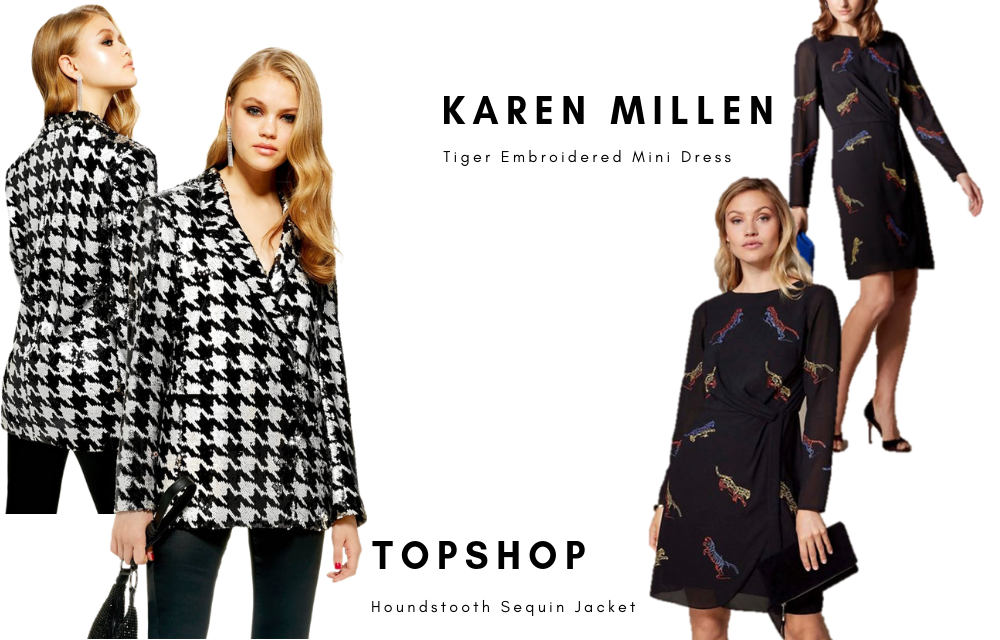 TOPSHOP Houndstooth Sequin Jacket S$199 (Now S$99.90)
KAREN MILLEN Tiger Embroidered Mini Dress S$559 (Now S$391.30)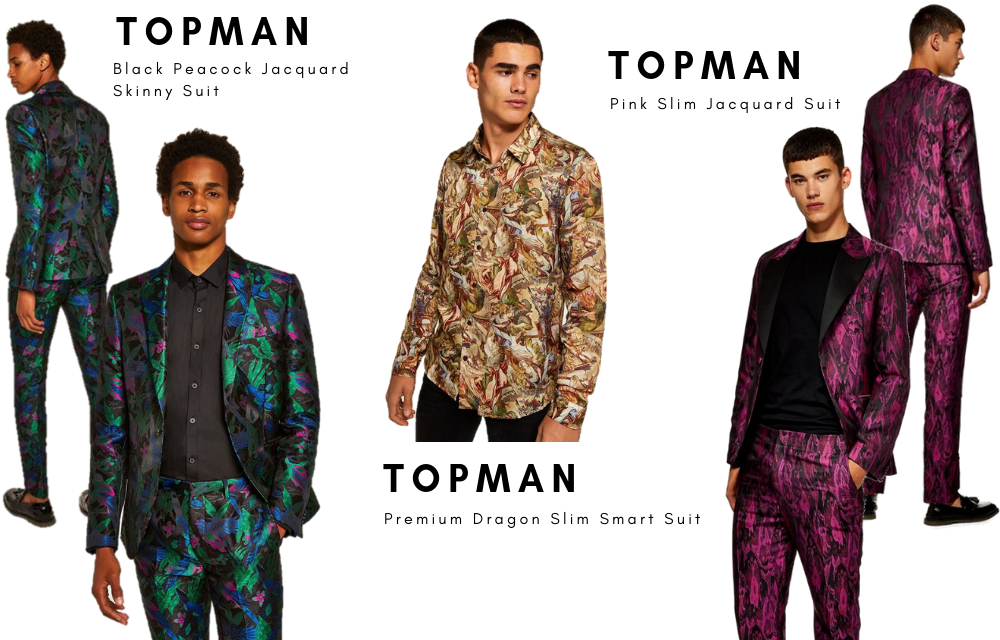 TOPMAN Black Peacock Jacquard Skinny Suit S$286 (Now S$149)
TOPMAN Black Peacock Jacquard Skinny Trousers S$129 (Now S$79.90)
TOPMAN Premium Dragon Slim Smart Suit S$116
TOPMAN Pink Slim Jacquard Suit Set S$482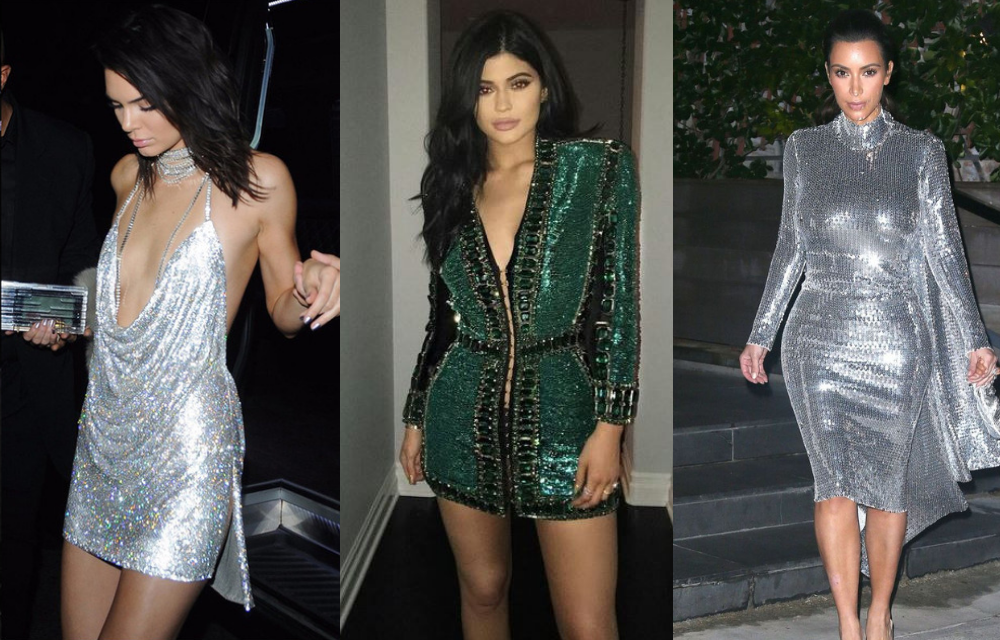 The Kardashians make dressing like a goddess look easy. A simple sequin dress and you're basically good to go. Forget that heavy eye makeup or overly done hair, you're practically already glowing!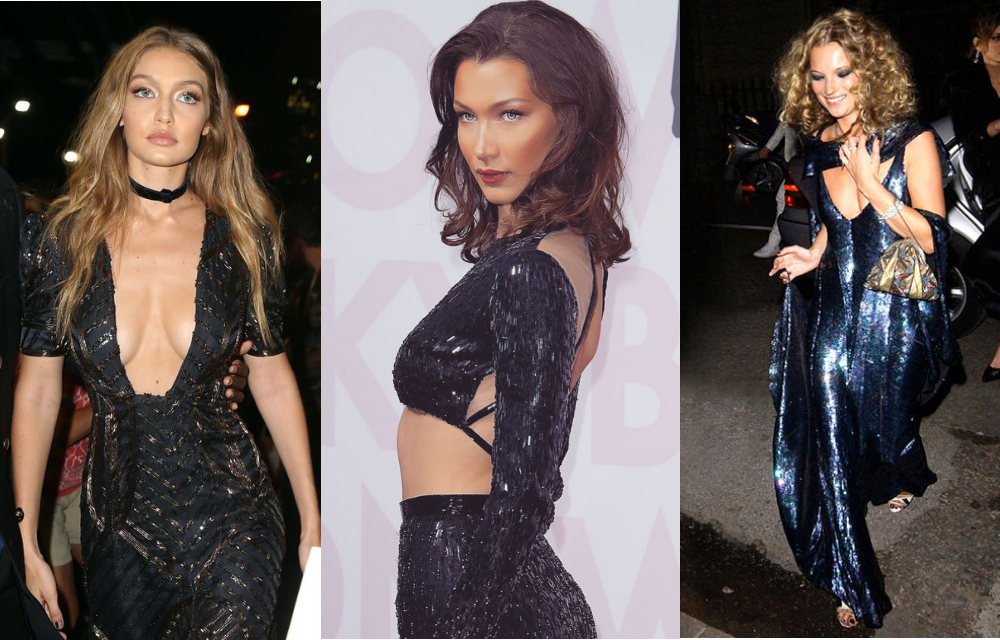 Why not take a page from Kate Moss' book! Recreate the gorgeous look she did for her 30th birthday and you won't break a sweat or the bank.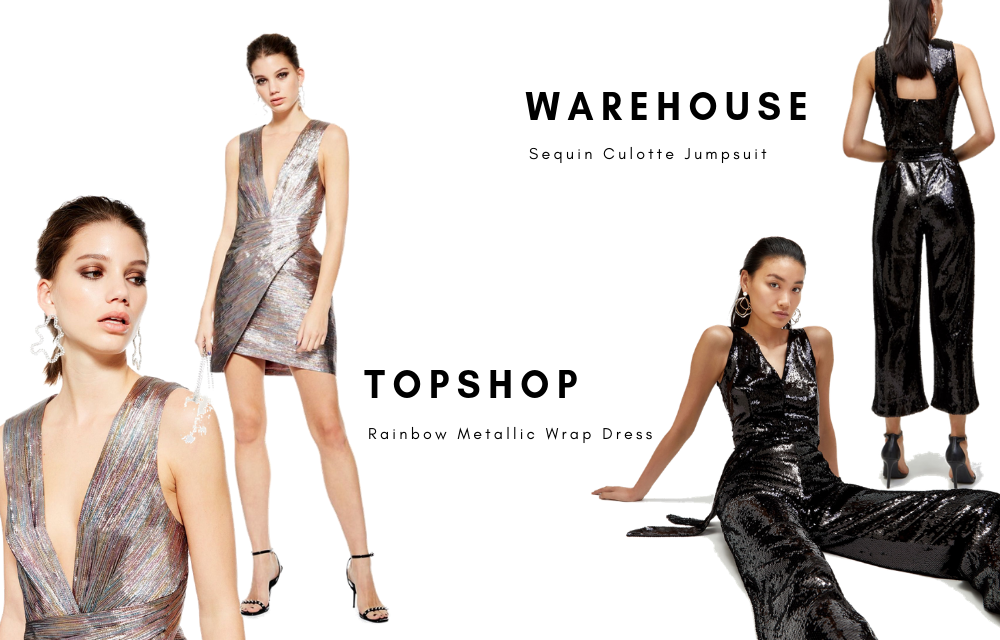 TOPSHOP Rainbow Metallic Wrap Dress S$149 (Now S$74.90)
WAREHOUSE Sequin Culotte Jumpsuit S$119 (Now S$149.50)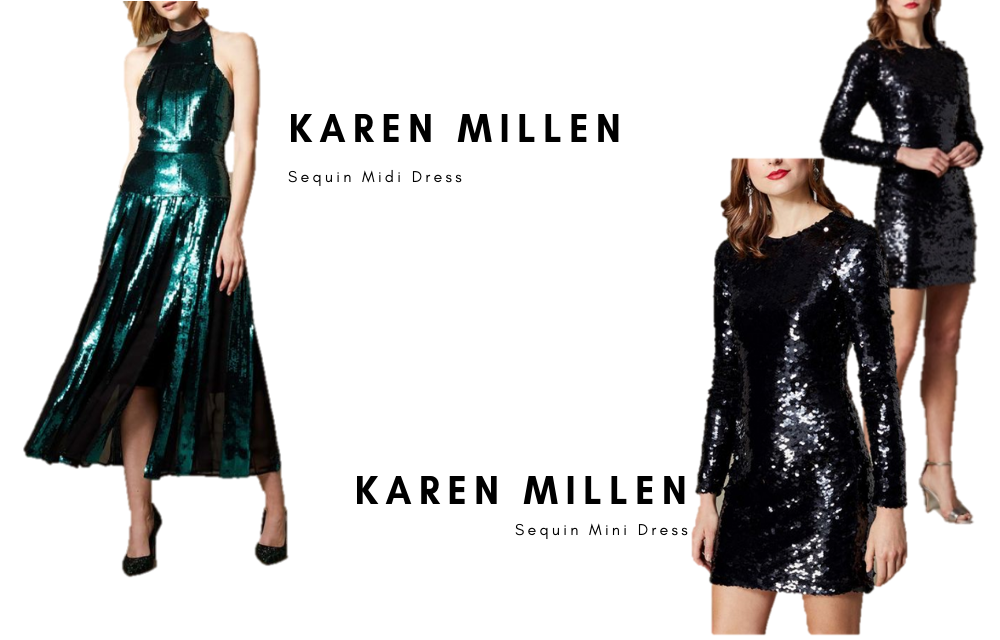 KAREN MILLEN Sequin Stripe Collection S$979
KAREN MILLEN Sequin Mini Dress S$569
Dance So Everyone's Watching!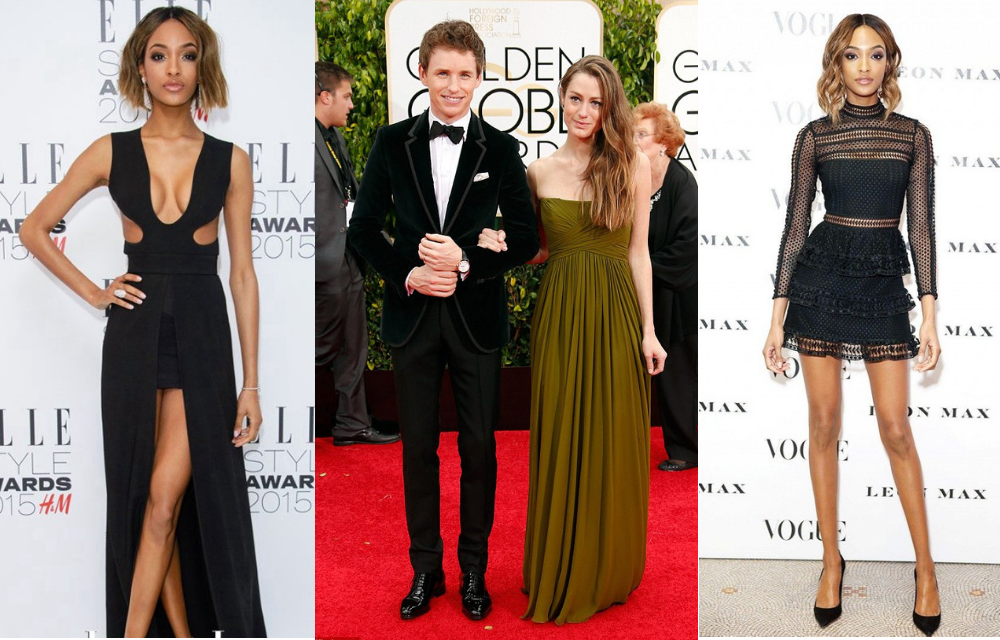 It's all about the details! Don't be afraid of a little cut-out. They can accentuate your body, flatter your figure and help you stand out from the crowd! Imagine sashaying away across the dance floor in these beautiful pieces.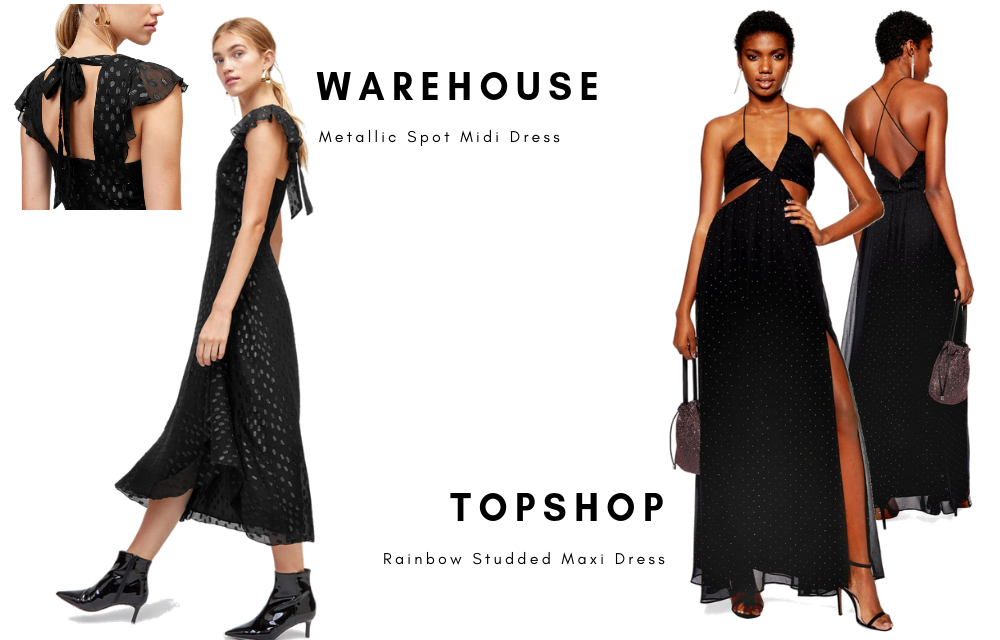 WAREHOUSE Metallic Spot Midi Dress S$189
TOPSHOP Rainbow Studded Maxi Dress S$149 (Now S$74.90)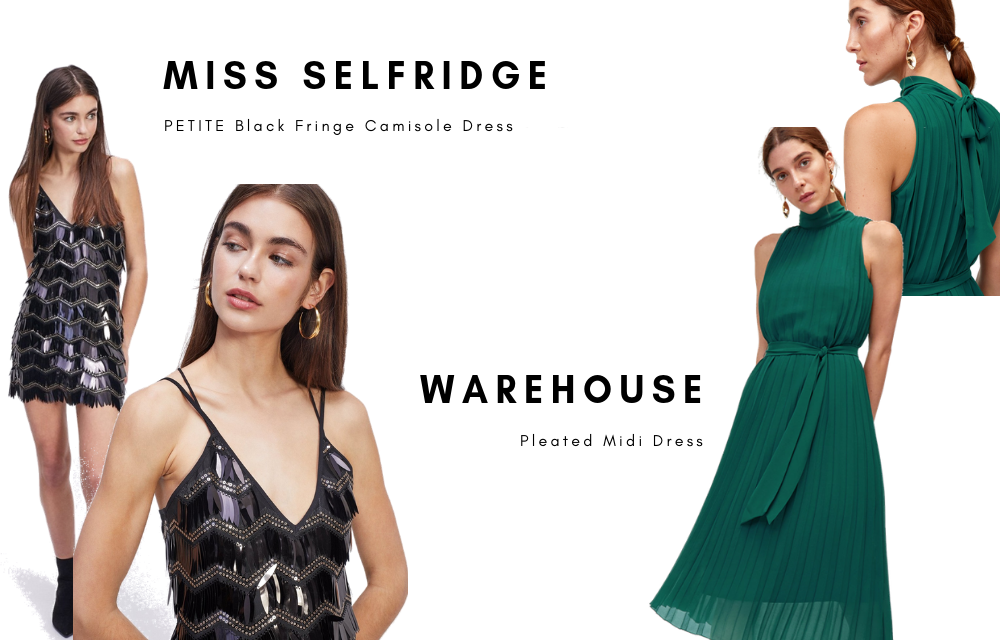 MISS SELFRIDGE PETITE Black Fringe Camisole Dress S$223  (Now S$109)
WAREHOUSE Pleated Midi Dress S$179 (Now S$107.40)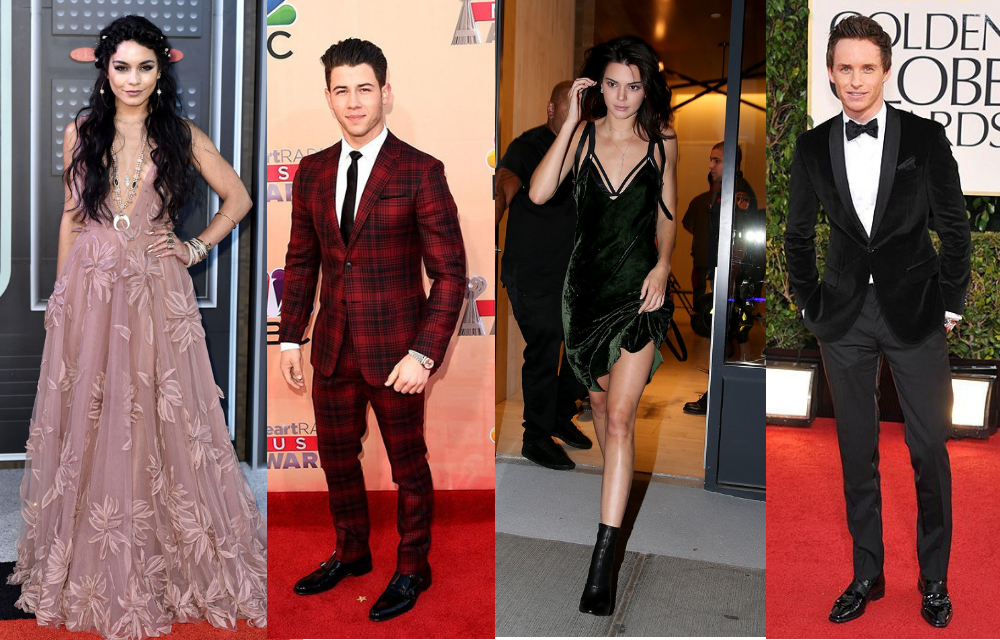 Vanessa Hudgen's known for slaying the game at Coachella for the past few years with the sheer diversity of her outfits.
With embroidered garments and unique textures, these outfits can guarantee you to look bomb as you step into the new year! Some velvet could even transform your entire appearance!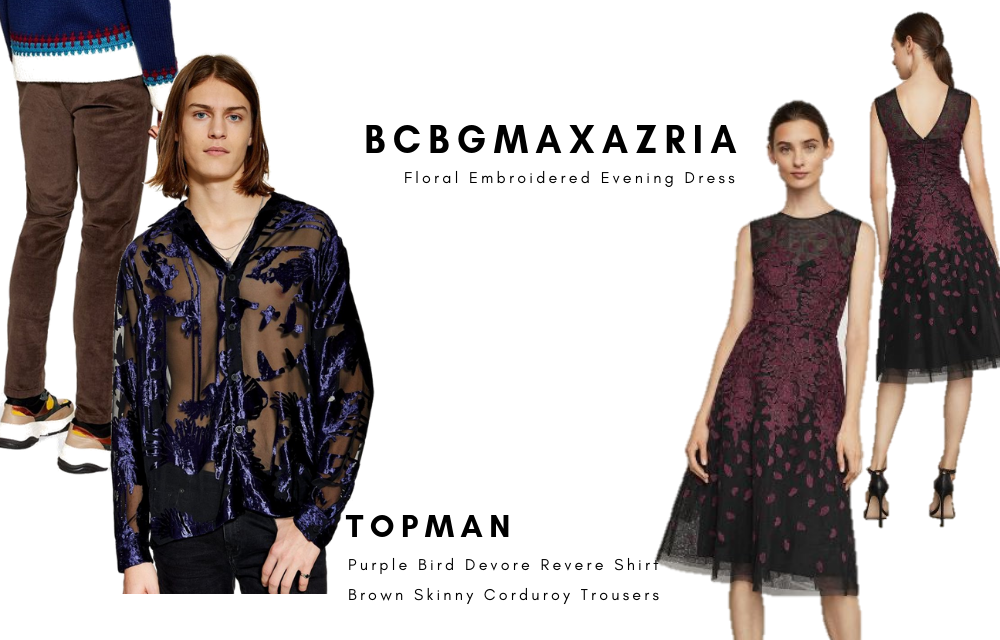 BCBGMAXAZRIA Floral Embroidered Evening Dress S$729
TOPMAN Purple Bird Devore Revere Shirt S$103
TOPMAN Brown Skinny Corduroy Trousers S$89.90
And of course, we can't forget the guys! These must-have pieces will guarantee that you transform into Prince Charming when the clock strikes 12 on New Years' Eve.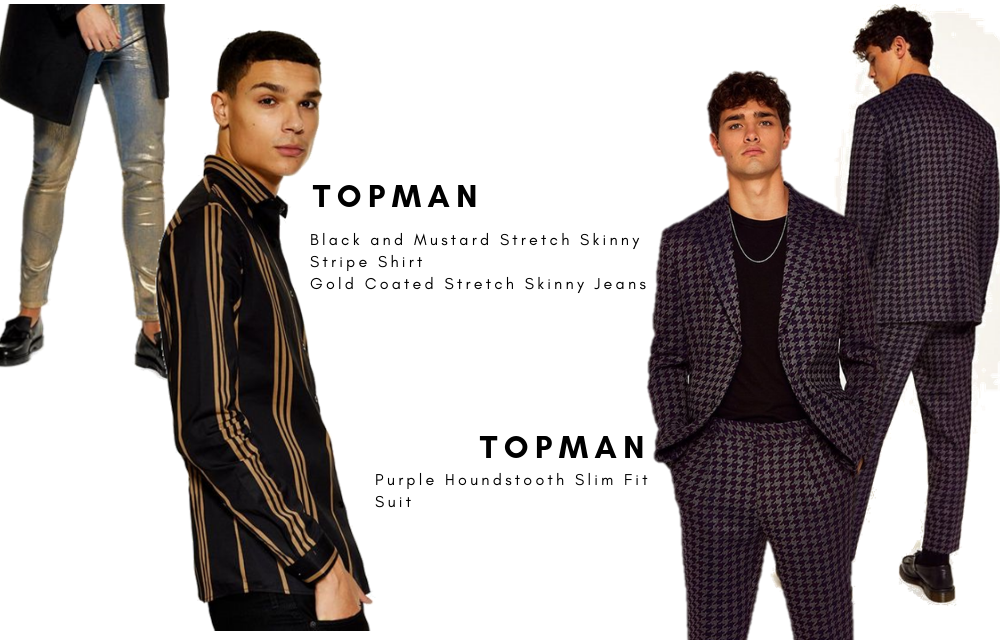 TOPMAN Black and Mustard Stretch Skinny Stretch Shirt S$86.90
TOPMAN Gold Coated Stretch Skinny Jeans S$183
TOPMAN Purple Houndstooth Slim Fit Suit Set S$469