Haven't decided on what to wear for the upcoming year-end party you're attending? Well, fret not!
Look your best this holiday season with our curated top picks and save yourself the hassle of finding another perfect outfit by learning how you can re-rock our favourite pieces. Remember, repeating an outfit is no crime if done right!
Did you know that a timeless wardrobe staple like the Little Black Dress can also be transformed into a surprisingly chic party ensemble? Throw on a different piece of snazzy outerwears to suit the occasion and voilà! You're ready to dance the night away.
Add a sequin clutch or a pair of comfortable block heels and you've got a complete look!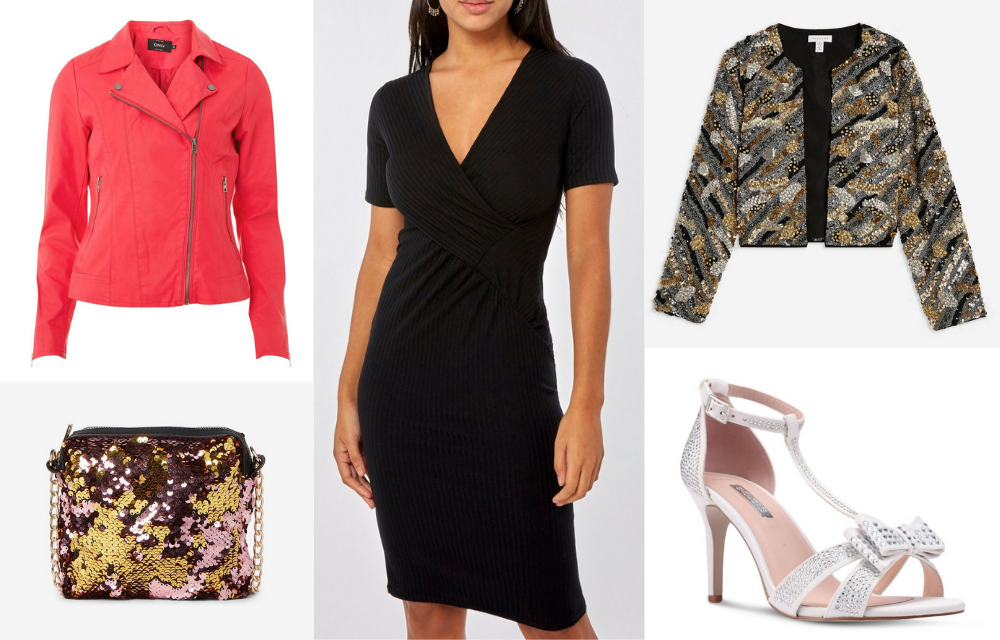 DOROTHY PERKINS Only Pink Leather Biker Jacket S$89.90
DOROTHY PERKINS Black Ribbed Wrap Bodycon Dress S$83.90
DOROTHY PERKINS Pieces Rose 'Kajsa' Cross Body Bag S$63.90
DOROTHY PERKINS Wide Fit Ivory Sofia Occasion Heels S$89.90
TOPSHOP Animal Sequin Jacket S$419
Glam up these party-appropriate LBD outfits even more with a warm and sparkly smokey eye.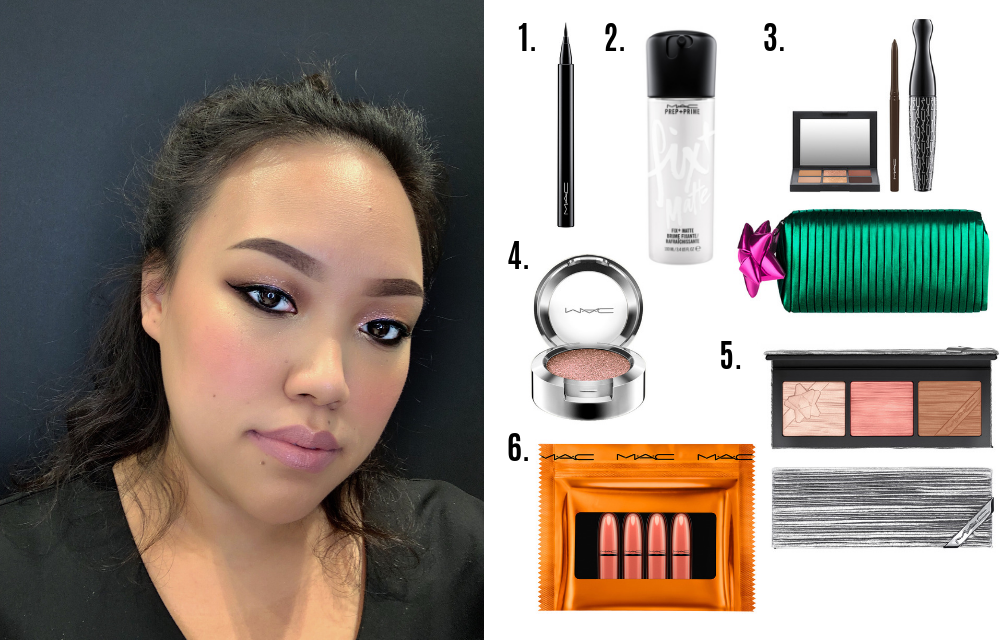 Makeup by MAC Cosmetics, Makeup Artist Heen (@heen_elfenzo)
1. Brushstroke Eyeliner in Black $38
2. Prep+Prime Fix+ in Matte $36
3. Shiny Pretty Things Eye Set in Warm Neutral $120
4. Shiny Pretty Things Eye Shadow in Major Win $33
5. Shiny Pretty Things Face Highlighter & Bronzer Compact in Fair $80
6. Shiny Pretty Things Party Favours Mini Lipstick Set in Nude $58
Prefer a sophisticated feminine look? Bring out that gown instead!
Wear it with a pair of silver heels and a glitter bag if you desire extra glamour. Or you could also keep it classy by alternating between this gold choker necklace and silver hoop earrings for a full-on bedazzled effect.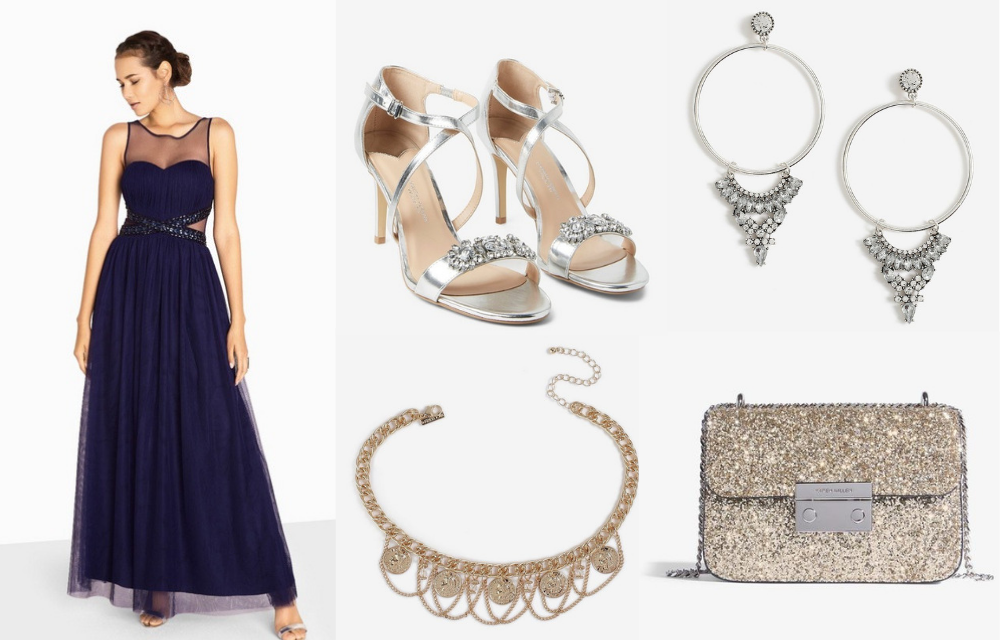 TOPSHOP Coin Drop Choker Necklace S$26.90
TOPSHOP Triangle Hoop Earrings S$33.90
DOROTHY PERKINS Little Mistress Navy Embellished Dress S$203
DOROTHY PERKINS Wide Fit Silver Exclusive PU Blissful Heeled Sandals S$89.90
KAREN MILLEN Glitter Shoulder Bag S$269
Everyone has that one pair of versatile pumps that are perfect for both work and parties. Match it with a show-stopping sequin jumpsuit or a set of complimenting stripe sequin top and midi skirt and you're all set for two parties already!
Prefer to tone it down but still want to turn heads at the party? A black glitter playsuit is the way to go.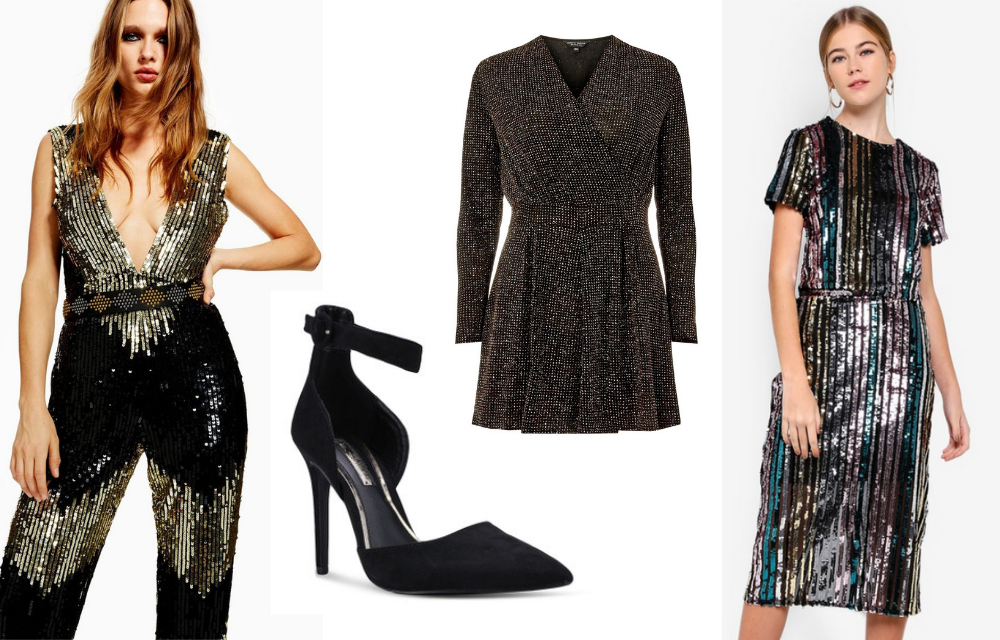 MISS SELFRIDGE Black Clio Ankle Strap Court Shoes S$76.90
MISS SELFRIDGE Multi Stripe Sequin Top S$83.90
MISS SELFRIDGE Stripe Sequin Pencil Skirt S$133
DOROTHY PERKINS Petite Lurex Glitter Playsuit S$99.90
TOPSHOP Sequin Jumpsuit S$449
Top off your perfect party look with a blue smokey eye and a flattering cool-toned red lip.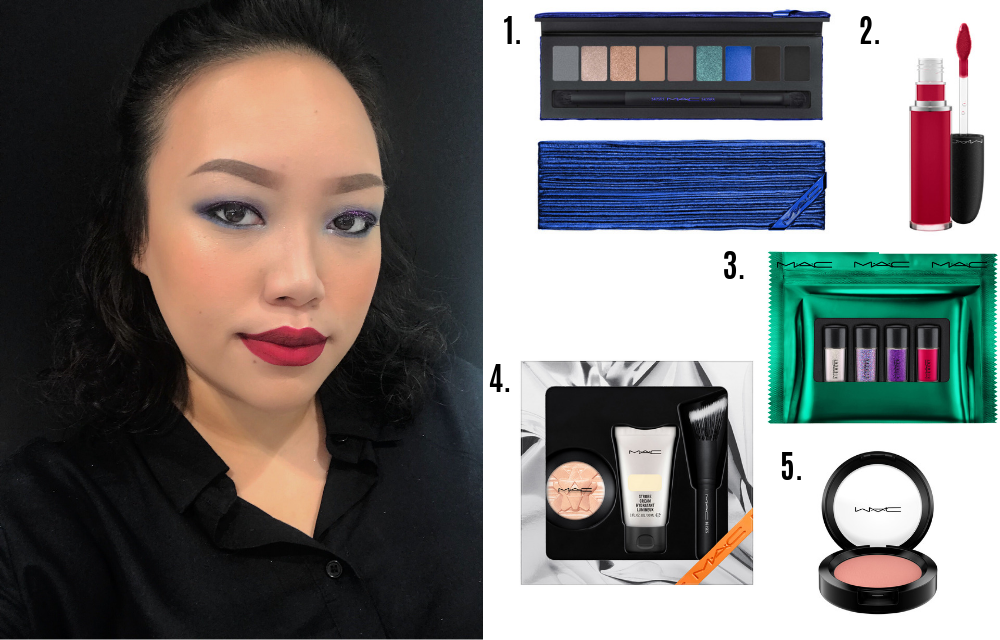 Makeup by MAC Cosmetics, Makeup Artist Heen (@heen_elfenzo)
1. Shiny Pretty Things Eye Shadow x9 Compact in Smokey $100
2. Retro Matte Liquid Lipcolour in Dance With Me $39
3. Shiny Pretty Things Mini Pigment & Glitter Set in Pink $58
4. Shiny Pretty Things Glowgetter Kit in Gold $90
5. Powder Blush in Melba $42
Worried that people will notice you've worn the exact same statement suit before? We've got the solution!
Break the suit up and transform it into more party-ready outfits. Pair the blazer with a classic wine red shirt, and the pants with a black and gold stripe shirt to speak the same ultimate sartorial gentleman language.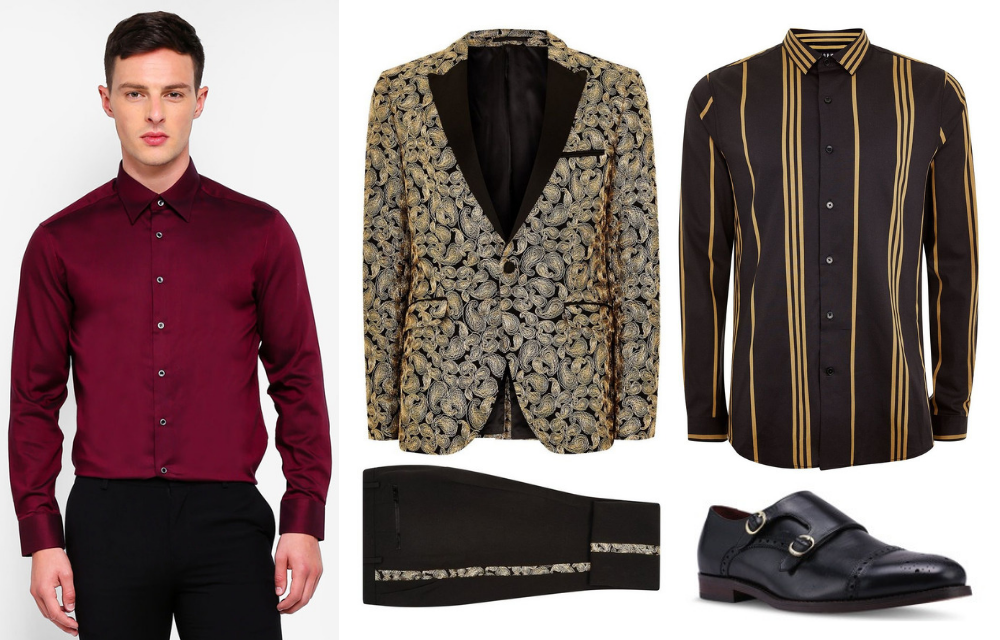 BURTON MENSWEAR LONDON Black Leather Double Strap Monk Shoes With Brogue Detailing S$176
G2000 Cotton Twill Long Sleeve Shirt S$69
TOPMAN Black And Mustard Stretch Skinny Stripe Shirt S$86.90
TOPMAN Gold And Black Ultra Skinny Tuxedo Jacket S$313
TOPMAN Black Ultra Skinny Fit Side Taping Trousers S$156
TOPMAN Green Slim Trousers S$103
Art needs a focal point. Don't worry, you can easily be your own style magician and really spice up your look at different parties by switching up statement accessories like an accent belt or choker necklace.
Now you can wear the heck out of that edgy off-shoulder jumpsuit and still always be the belle of the ball!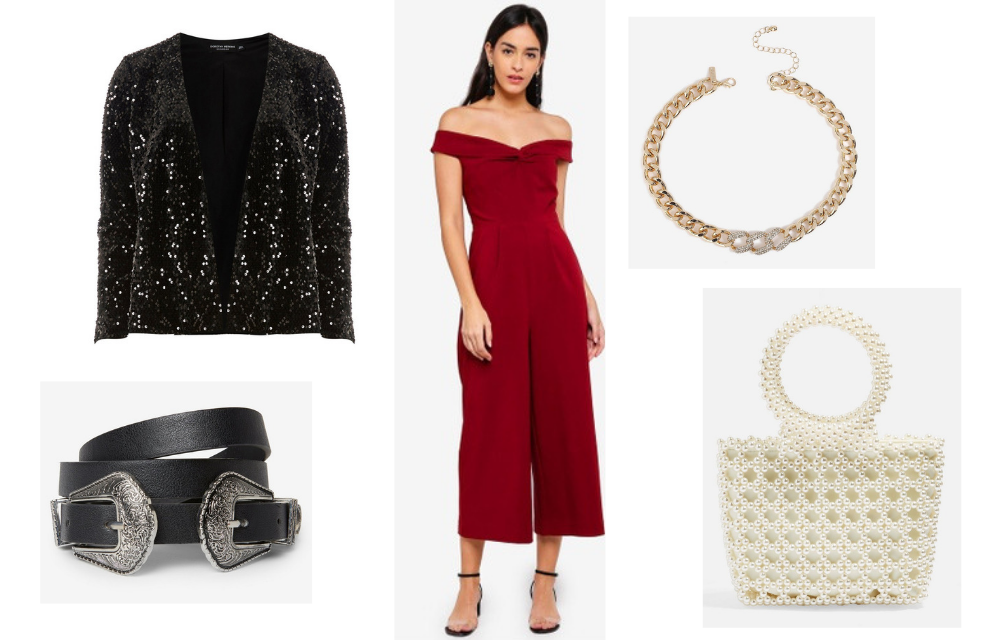 DOROTHY PERKINS Black Double Buckle Western Belt S$16.90
DOROTHY PERKINS Black Sequin Velvet Blazer S$109
WAREHOUSE Bardot Jumpsuit S$179
TOPSHOP Chunky Chain Tassel Necklace S$33.90
TOPSHOP Peggie Pearl Tote Bag S$66.90
Everyone loves a healthy glow. Achieve a dewy and chic look at the parties with this cranberry makeup that is guaranteed to last all night.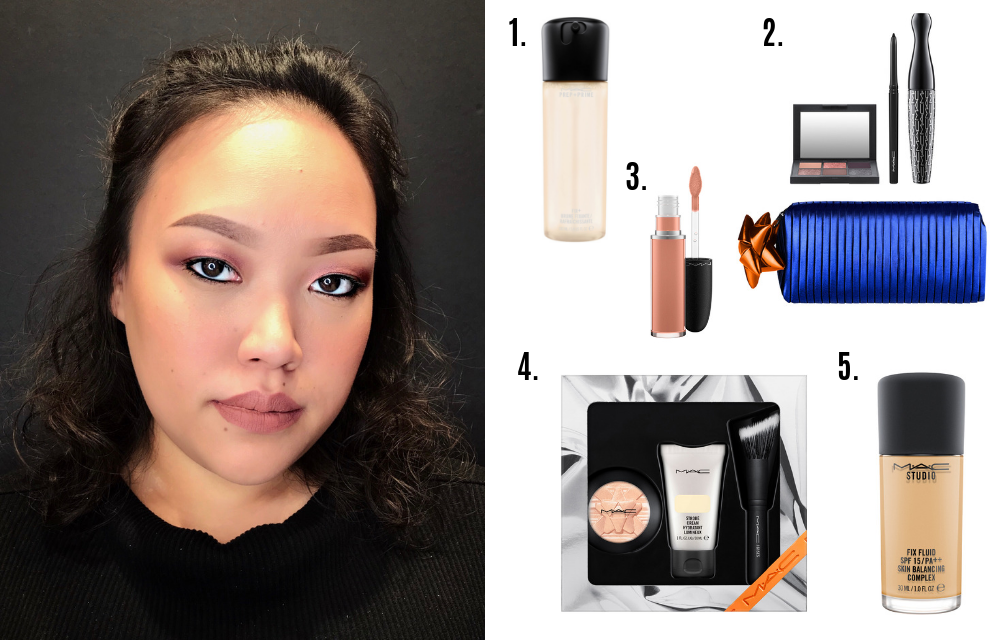 Makeup by MAC Cosmetics, Makeup Artist Heen (@heen_elfenzo)
1. Prep+Prime Fix+ in Coconut $36
2. Shiny Pretty Things Eye Set in Smokey $120
3. Retro Matte Liquid Lipcolour in Burnt Spice $39
4. Shiny Pretty Things Glowgetter Set in Pink $90
5. Studio Fix Fluid Foundation $56
M∙A∙C Cosmetics Giveaway + Shiny Pretty Shake-a-Tree Game
Calling out to all the makeup lovers! We are giving away complimentary Shiny Pretty Little Christmas Gift Sets worth $94 when you like and share this post! On top of that, stand a chance to win a Shiny Pretty Christmas gift from M∙A∙C when you play the Shake-a-Tree game.
Click here to play: macshakeatree.com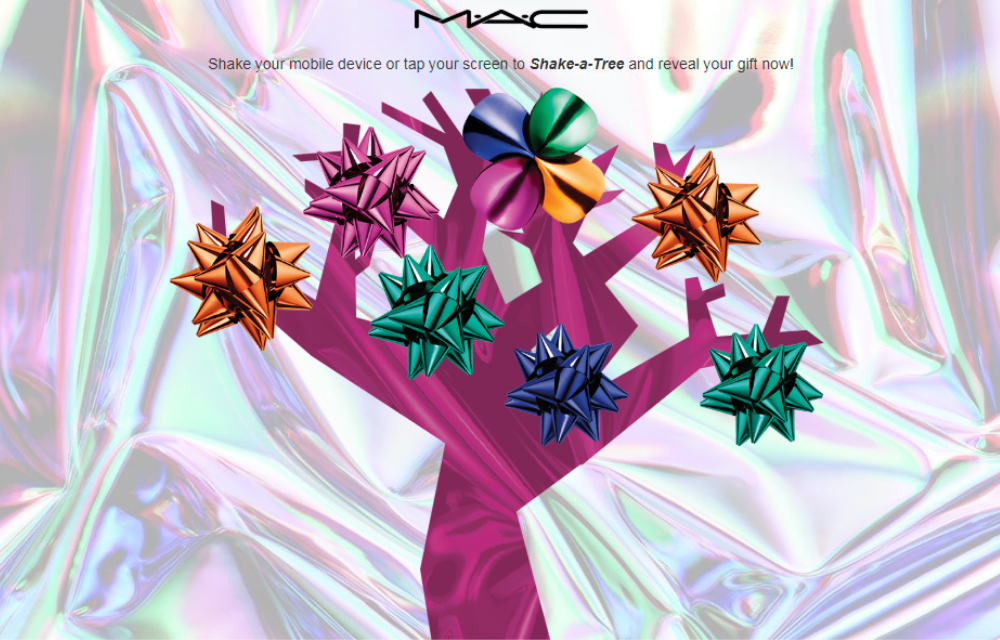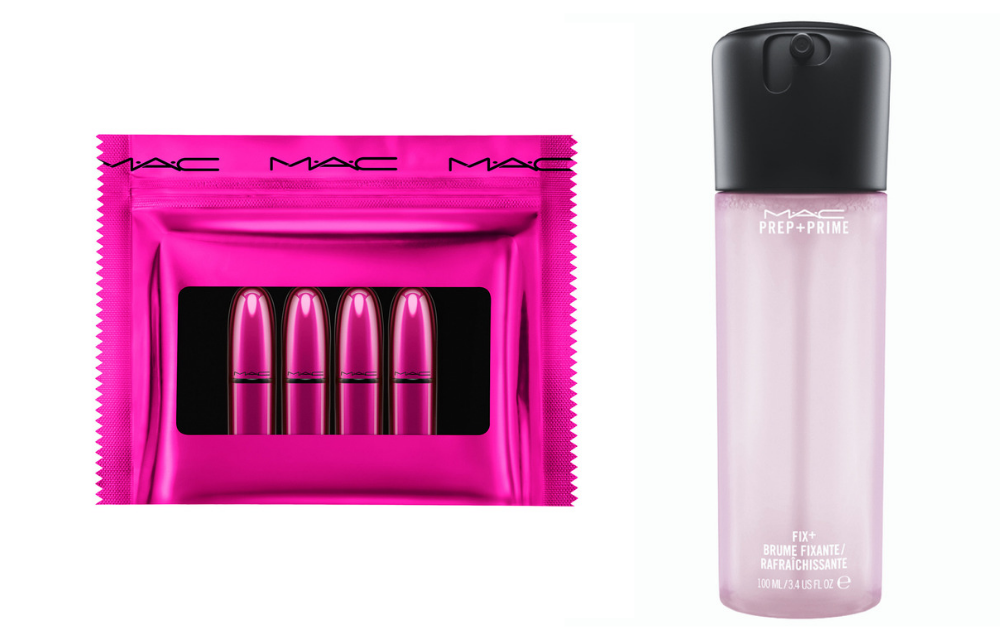 Inside the M∙A∙C Cosmetics Shiny Pretty Little Christmas Gift Sets
1. Shiny Pretty Things Mini Lipstick Kit in Bright
2. Prep+Prime Fix+ in Rose
Here's how you can win:
1. Like our Facebook page
2. Like and Share the giveaway post on Facebook. Make sure your post is set to public.
Contest starts from 11 December to 16 December 2018. GOOD LUCK!
Giveaway while stocks last. What are you waiting for?