Want to amp up your Chinese New Year outfits but fear that you might go overboard and end up looking like a walking ang bao?
Look no further as we've got some sure-fire tips to help you nail your CNY looks this year with confidence and style!
Dressing up for CNY doesn't always mean that you have to go for a full-on bright red outfit.
If you're not about the outrageous look but still believe in auspicious red, you'll love these pieces with subtle and darker hues that will bring you just as much luck.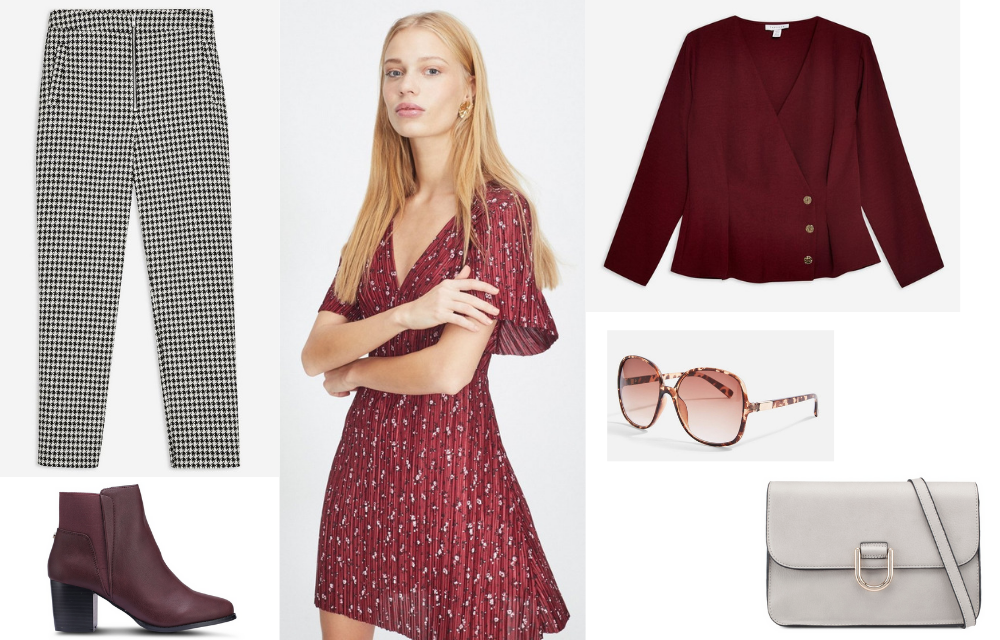 MISS SELFRIDGE Burgundy Printed Plisse Tea Dress S$89.90
DOROTHY PERKINS Burgundy Avenue Heeled Boots S$79.90
TOPSHOP Button Wrap Blouse S$66.90
TOPSHOP Houndstooth Trousers S$96.90
TOPSHOP Portugal Sunglasses S$26.90
Another great way to enhance your CNY outfits without looking like a fashion disaster is to opt for wearable prints that are modern and timeless.
Depending on how bold you are, opt for checks and stripes if you like to play it safe.
Feeling a little extra fancy? Then go all out with festive florals or edgy leopard prints to speak your own fashion language.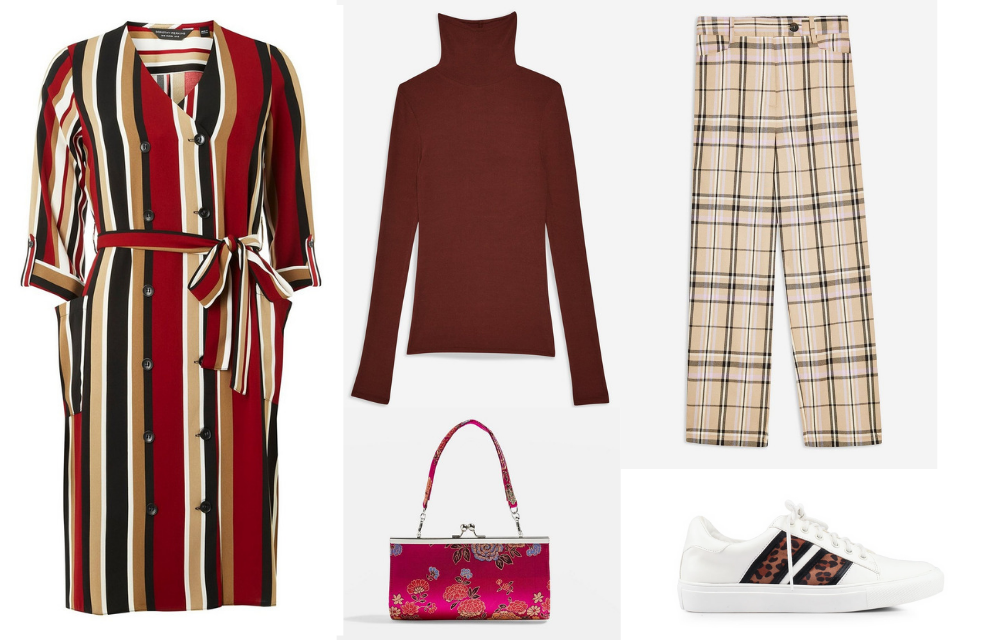 TOPSHOP Shanghai Mini Bag S$46.90
TOPSHOP Premium Funnel Neck Top S$46.90
TOPSHOP Check Straight Leg Trousers S$89.90
DOROTHY PERKINS Red Stripe Button Mini Dress S$89.90
MISS SELFRIDGE Tara Trainer Shoes S$59.90
CNY is all about indulgence! Who is to say that you have to compromise fashion for food?!
Go with a flowy number so you can hide that food baby and eat to your heart's content while looking snazzy.
Simply pair it with casual denim jeans for the ultimate laid-back style that's comfortable yet trendy!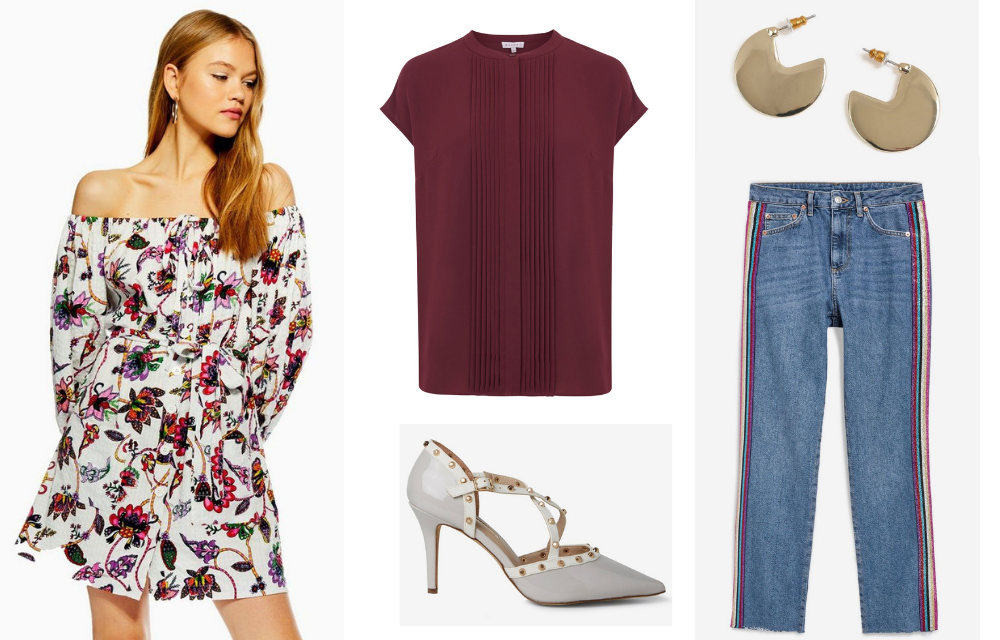 WAREHOUSE Pleat Front Sleeveless Shirt S$79.90
TOPSHOP Rainbow Side Striped Jeans S$106
TOPSHOP Psychedelic Bardot Dress S$79.90
TOPSHOP Pacman Hoop Earrings S$13.90
DOROTHY PERKINS Grey 'Gemalina' Studded Court Shoes S$76.90

You heard it right, pink IS a shade of red.
Don't be afraid to wear this colour for a subtle pop of prosperity without looking too try-hard. Spice up your outfit even more with a contrasting cross body bag.
Fret not, we bet you will still "huat" as fortune is bound to come to you this year.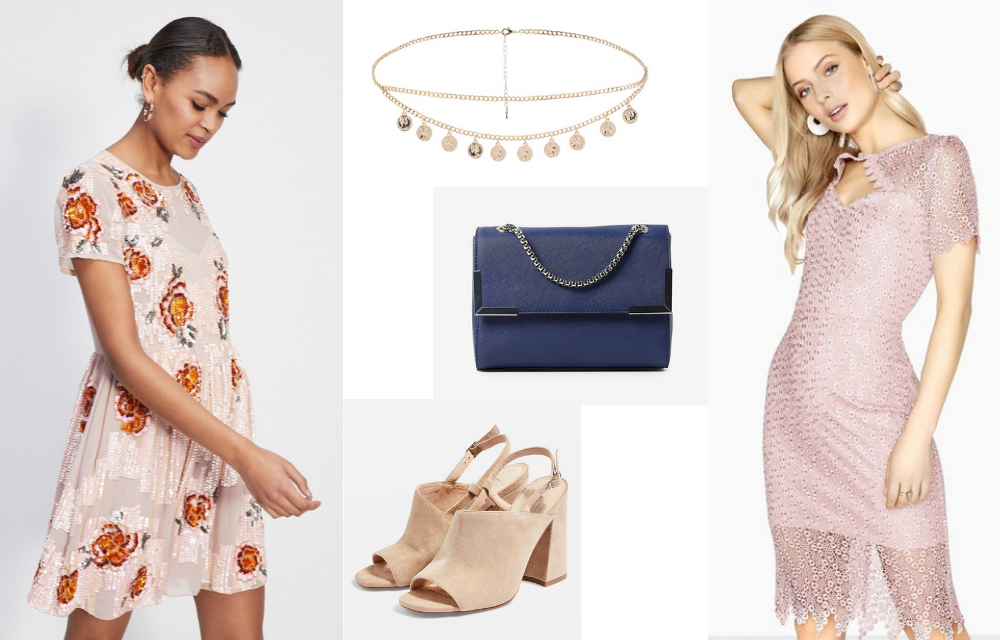 MISS SELFRIDGE Floral Embellished Fit And Flare Dress S$223
MISS SELFRIDGE Coin Chain Belt S$29.90
DOROTHY PERKINS Navy Metal Corner Cross Body Bag S$46.90
DOROTHY PERKINS Paper Dolls Blush Cut Out Midi Bodycon Dress S$186
TOPSHOP RASHIDA Heeled Sandals S$129

Prefer minimalist outfits over loud prints? We've got you covered!
If you're up for a CNY twist to your minimalist wardrobe, add a burst of colour to your subdued neutral-toned outerwear with a berry shirt.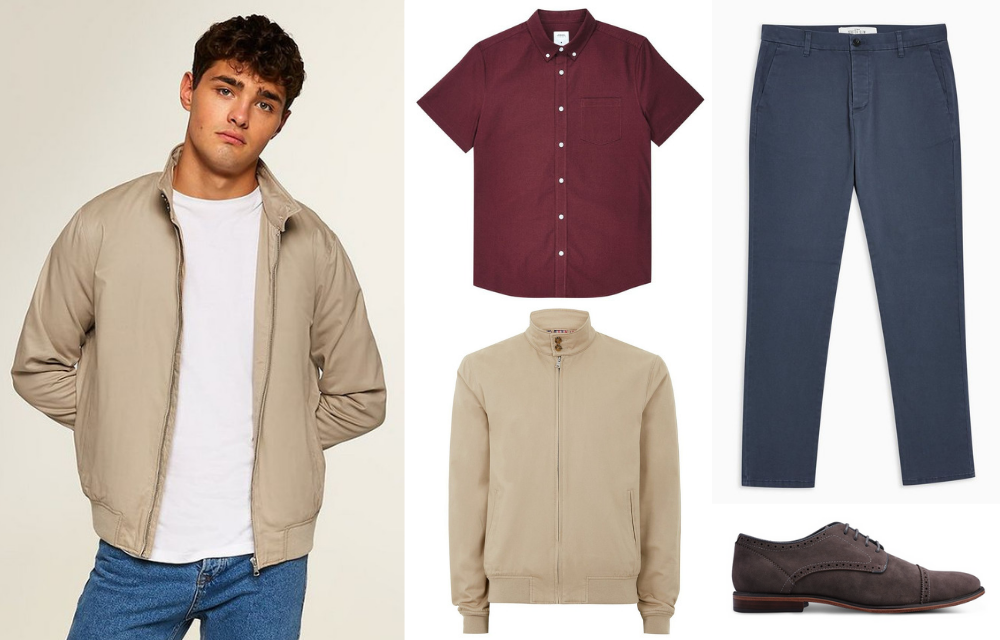 BURTON MENSWEAR LONDON Berry Short Sleeve Oxford Shirt S$43.90
BURTON MENSWEAR LONDON Grey Leather Look Lace Up Derby Shoes S$99.90
TOPMAN Stone Harrington Jacket S$103
TOPMAN Navy Slim Chinos S$63.90