It is a dream to have a walk-in closet but not all people can afford the luxury of space in their homes, especially in Singapore. So what's the best way to stay on top of our fashion game, without having to expand our wardrobe size? Versatility.
We admit, women are more lucky in the fashion department – there are more styles, cuts and multi-purpose clothings that make it easy to switch from day to night, or from workplace chic to weekend casual. Men, on the other hand, don't have it as easy. Work attire is mostly made up of button-down shirts and pants, with slight variation in shirt colours or ties.
Well, not to worry! We've got some tips to help transition your office wear to pieces that are appropriate for weekend dates and even tropical holidays! You must be thinking, office shirts for holidays? We know it sounds inappropriate because office shirts aren't the most comfortable, especially under the hot sun. But G2000's line of Tech Shirts are super versatile, making them the perfect essential for a truly all-rounded wardrobe.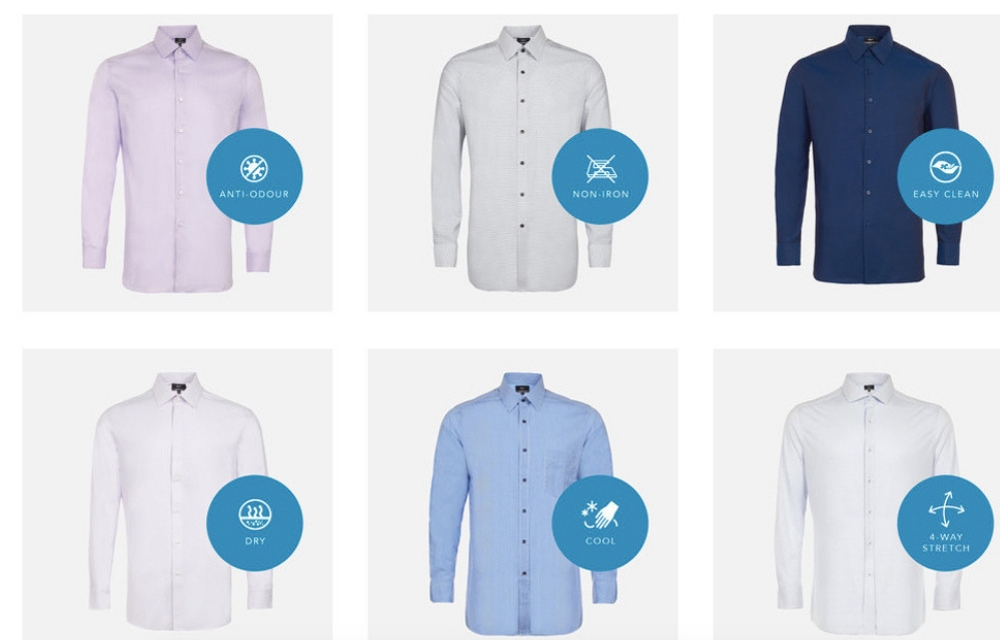 There are 6 different kinds of Tech Shirts, all in an array of colours. They're all wrinkle-free which means you can look crisp and neat, without having to iron them over and over again the night before. Our tropical humid climate also makes it a chore to put on long-sleeved pieces so we highly recommend going for the Dry, Cool and Anti-Odour lines for comfort throughout the day.
As an example of their versatility, here are 3 looks that you can create with G2000's Tech Shirts, or any workwear that you have:
We know, it may seem a bit duh that we're starting with an office look with workwear but here's how you can change up the look to stay away from the regular white shirt and black pants.
For this look, we suggest reaching for a dark shirt (maybe navy or black) to contrast the lighter grey pants, and slipping into brown shoes for something more casual.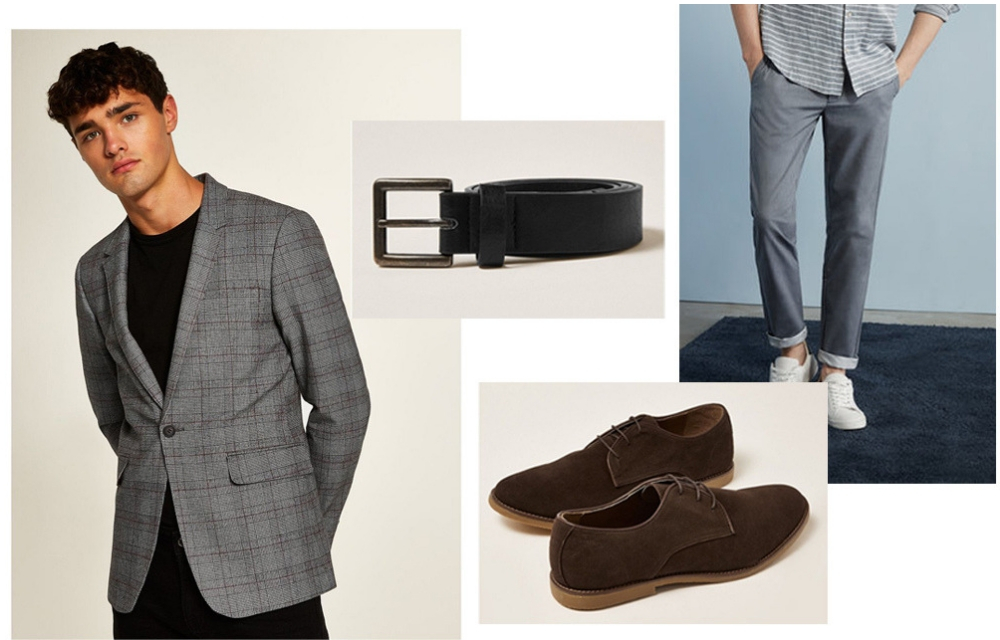 TOPMAN Grey with Maroon Check Skinny Blazer S$209
TOPMAN Skinny Faux Leather Belt with Brushed Silver Buckle in Black S$23.90
TOPMAN Spark Boat Shoes in Brown S$73.90
G2000 Smart-Fit Chinos S$69
Biker Chic for a Night Look
Going for drinks at night or just a business casual event, ditch the stuffy blazer and throw on a jacket to layer. Denim is much more approachable and casual but we went for leather as it has a mysterious and manly biker vibe that melds so well into the night scene.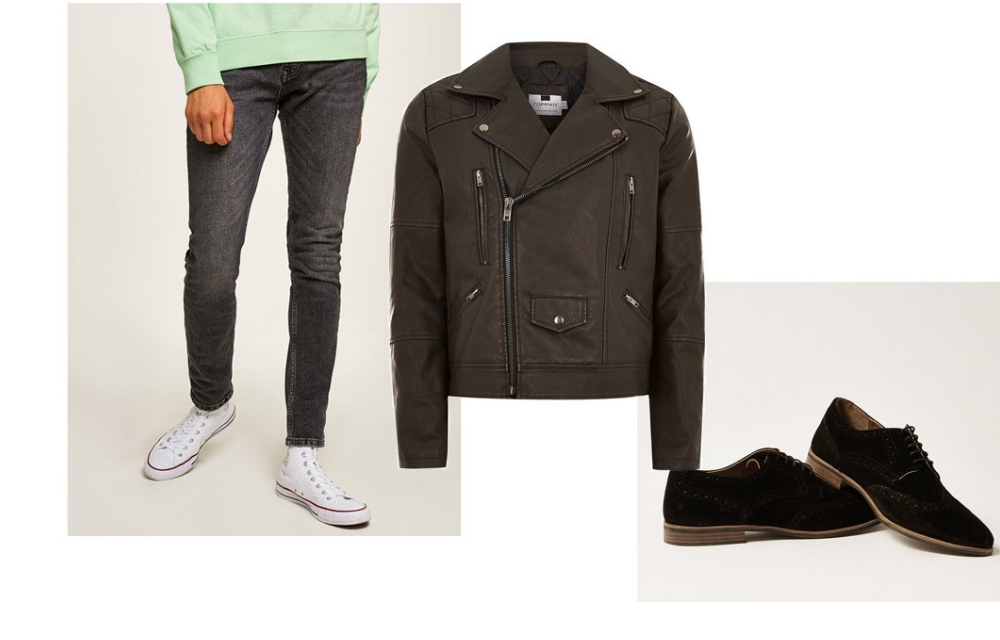 TOPMAN Washed Black Stretch Skinny Jeans in Black S$93.90
TOPMAN Faux Leather Biker Jacket S$149
TOPMAN Black Atlas Brogues S$103
Chill Weekend/Vacation Outfit
We don't usually think of bringing along our office wear because who wants to bring anything work-related to a holiday? But these shirts can become the perfect summer tropical holiday piece for a European feel. Pack lighter colour shirts, like white or light blue, and leave the top 2-3 buttons open to keep it cool and relaxed. Pair with a pair of bermudas or shorts and throw on a white pair of sneakers or sandals for a vacation-ready outfit!
For a mini weekend break, you may opt for something more fun or quirky by throwing in suspenders and high socks. Don't forget to tuck in your shirt if you're wearing the suspenders for a trendy dandy look!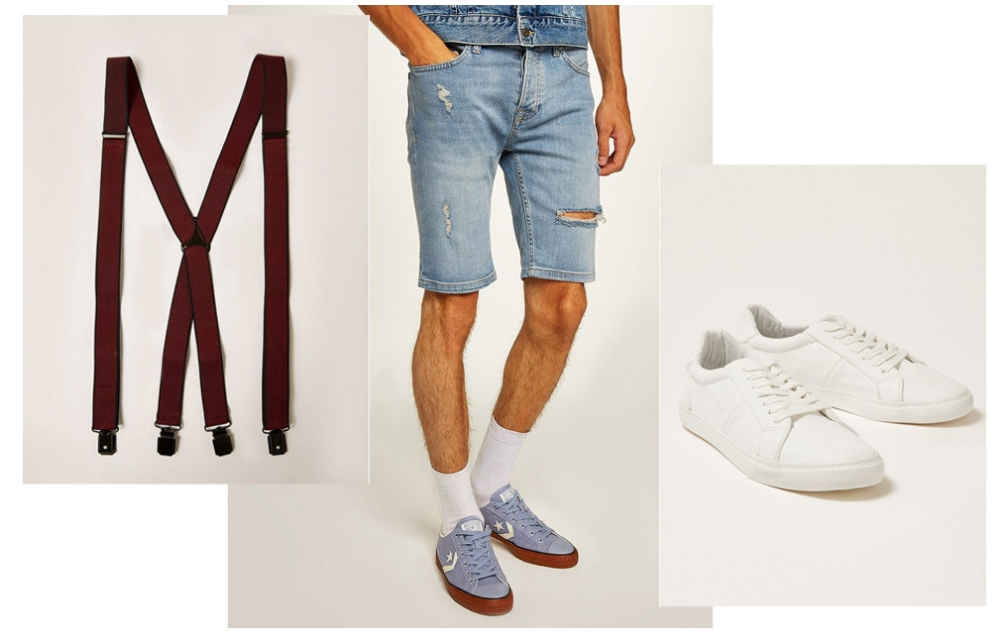 TOPMAN Burgundy Plain Suspenders S$23.90
TOPMAN Bleach Ripped Stretch Skinny Shorts S$73.90
TOPMAN White Hopper Lace Trainers S$73.90
Stand a chance to win a free tech shirt at G2000 Nex or get $20 off Tech Shirt with the Match & Win Tech Shirt Machine in stores. Enter the draw and stand a chance to win a year's worth  of Tech Shirts with every shirt purchase. Valid till 14 Oct. Check in stores for more details.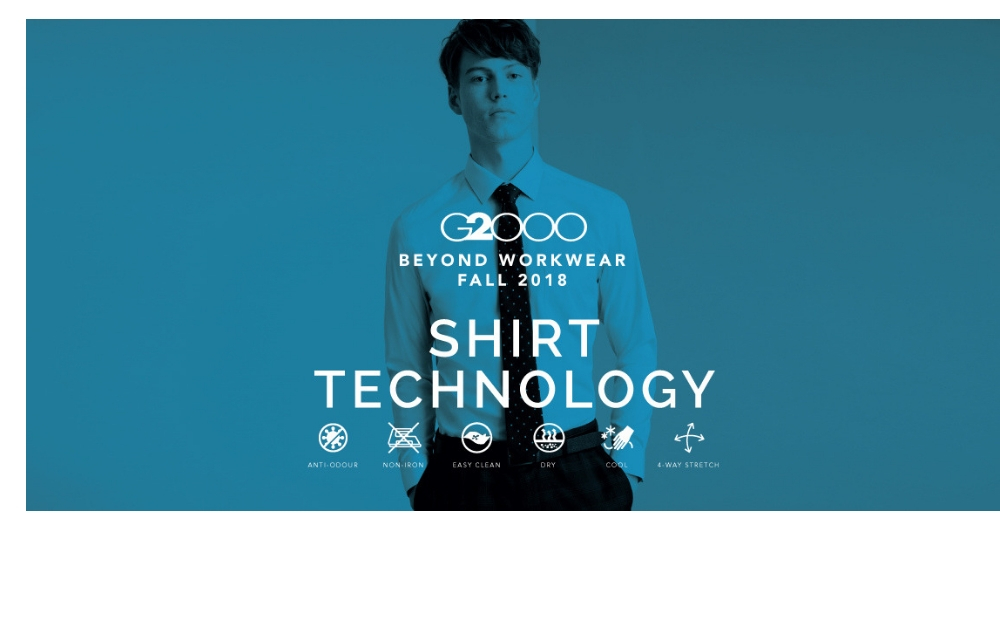 *Terms and Conditions apply.