New Year's resolution and wishes are in full gear as 2019 approaches but how can you set yourself up for a successful year ahead? Take control of your fate and kickstart the year with a bang by pushing yourself to accomplish something from your travel bucket list!
We've curated a top 10 list of things that you can do and complimenting outfits for you to get off to a running start towards a fulfilling 2019.
Leap Off the Macau Tower, the World's Highest Bungy Jump
Start off the year by taking a leap of faith! With just a deep breath, face all your fears as you freefall at 200km/h during the Macau Tower bungy jump.
Jumping from a platform at 233 metres high will be the most exhilarating few seconds of your life, that it until it's followed by a second adrenaline-pumping freefall.
Since this is might be (but hopefully won't be) a once in a lifetime experience, you obviously have to make sure you look and dress the part as well to commemorate this occasion!
We bet you'll get into the bungee jumping spirit real quick with a pair of comfortable and adventure-ready camouflage trousers and trainers.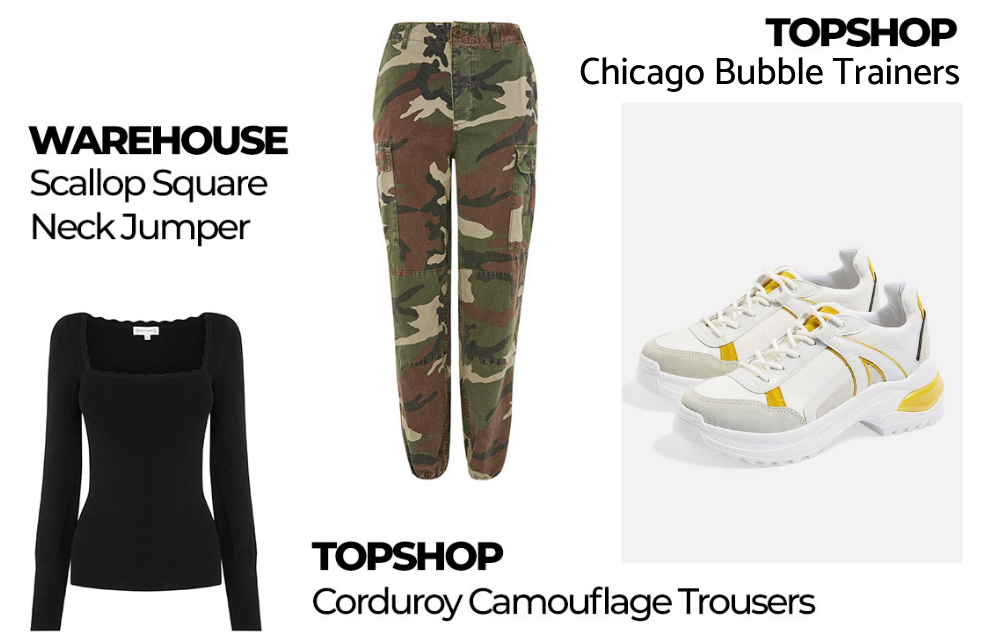 TOPSHOP Chicago Bubble Trainers S$89.90
Chase After the Northern Lights in Norway
If you'd like to start your year off with wonder and awe, chasing after the elusive Northern Lights will certainly be the activity to tick off your bucket list. One of the best places to catch the Northern Lights, also known as Aurora Borealis, is in Tromsø.
Despite the sub-zero temperature, seeing the incredible lights in person will make you forget everything else.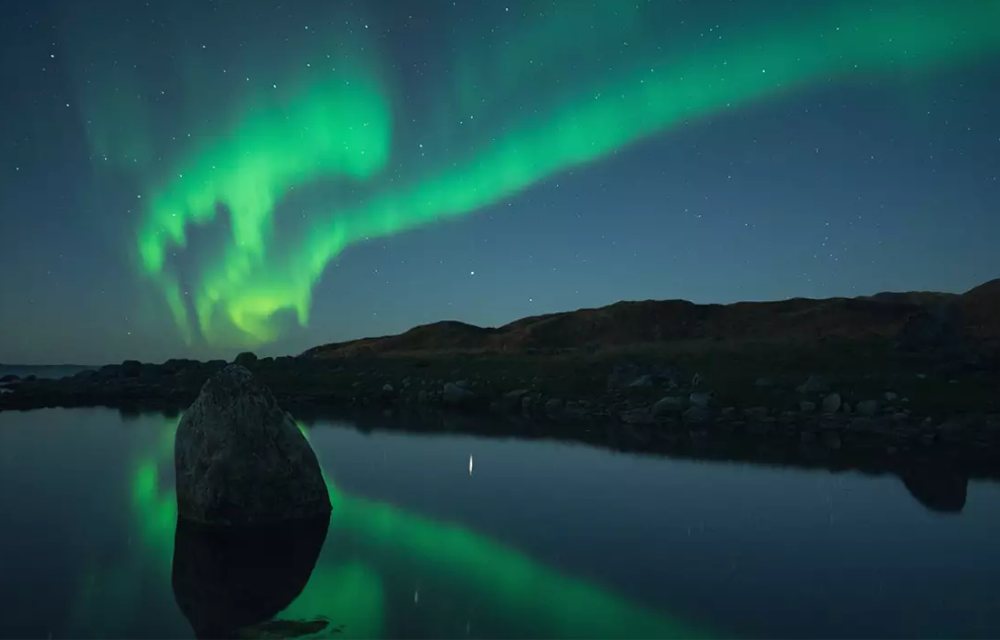 Just because you're keeping warm doesn't mean you can look chic either! Suit up in winter wear with style.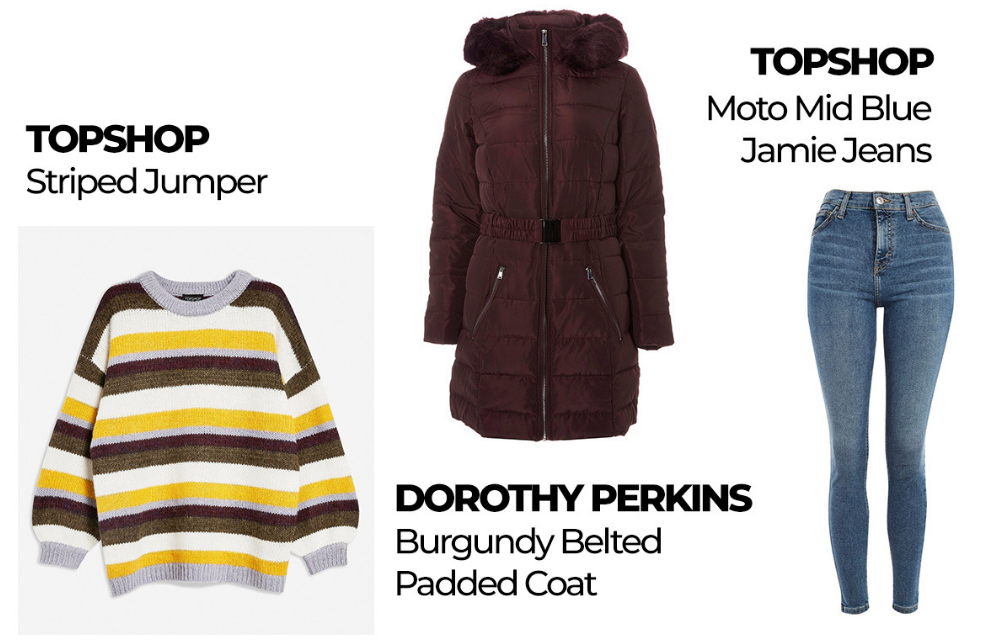 Float Away on a Hot Air Balloon Flight in Gold Coast
Not quite into a wintry holiday? Soak in the warm rays of the sun in Gold Coast and hop aboard a hot air balloon ride.
Take a flight above the sweeping landscape of beaches on the coast, farm lands, mountains and beyond. An unforgettable way to start your day and your year. Take in the view because it'll surely rejuvenate you for the new year!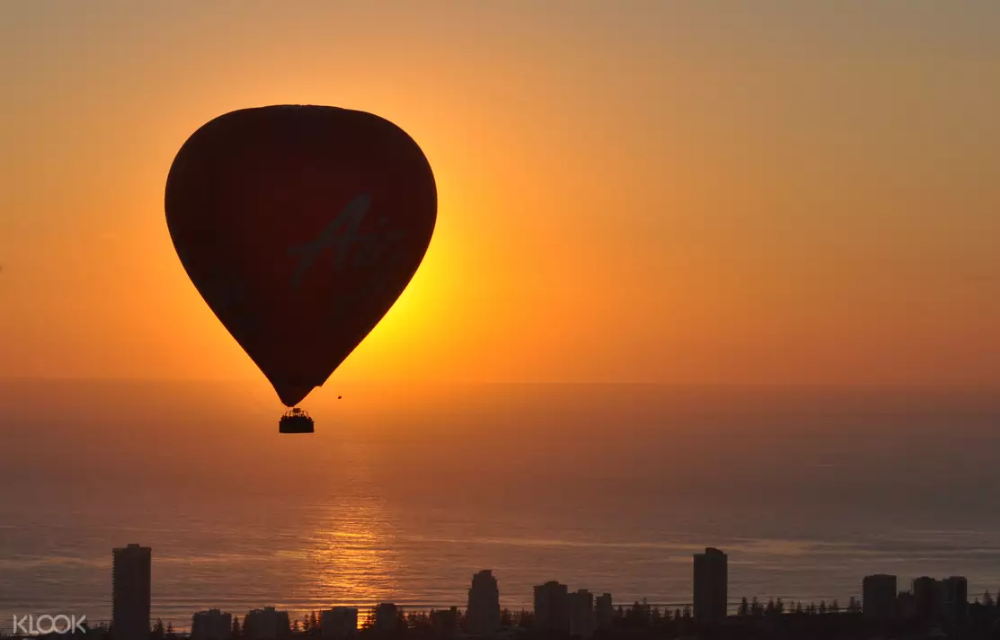 During the wonderfully sunny winter of Gold Coast, you can ditch the heavy coats for light layers and still have a stylish get-up.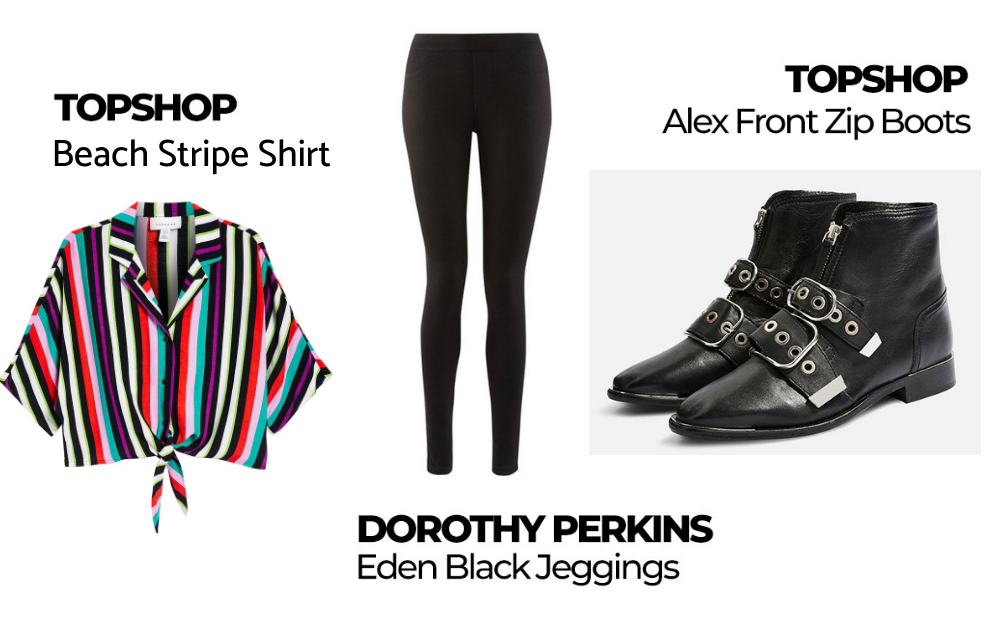 DOROTHY PERKINS Eden Black Jeggings S$53.90
TOPSHOP Alex Front Zip Boots S$199.00
Live Out Your F1 Dreams Driving a Supercar in Singapore
Race your way into the new year with ultimate swag in a Ferrari California or Lamborghini. Take the wheel or sit back in the passenger seat in the supercar experience as you speed across Singapore following the route used for the F1 night race.
Make sure to watch for envious stares as you zoom past other vehicles!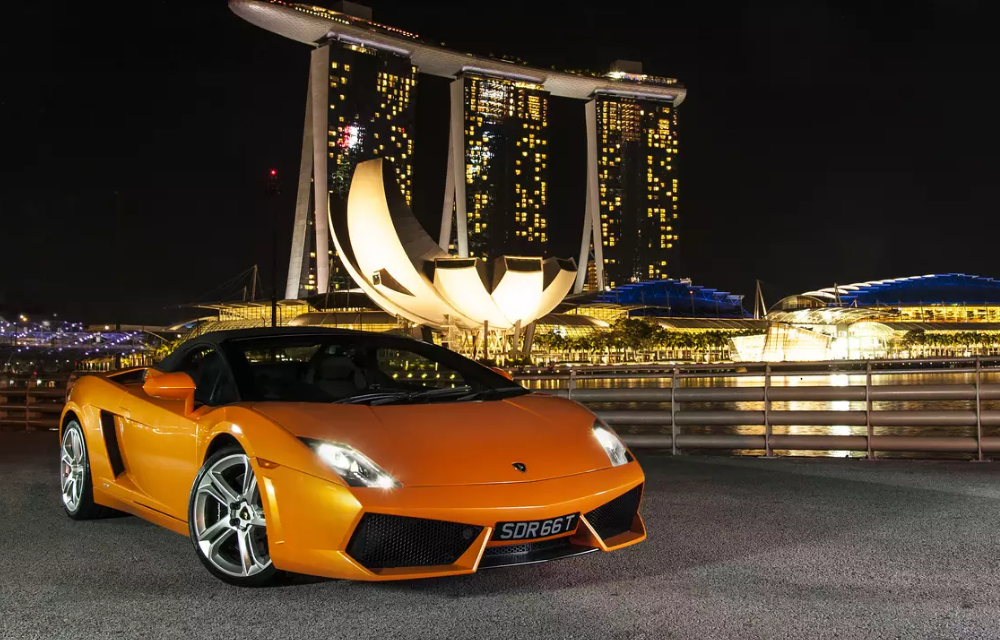 A beautiful car deserves a beautiful outfit to match, so make sure you're dressed snazzy and classy!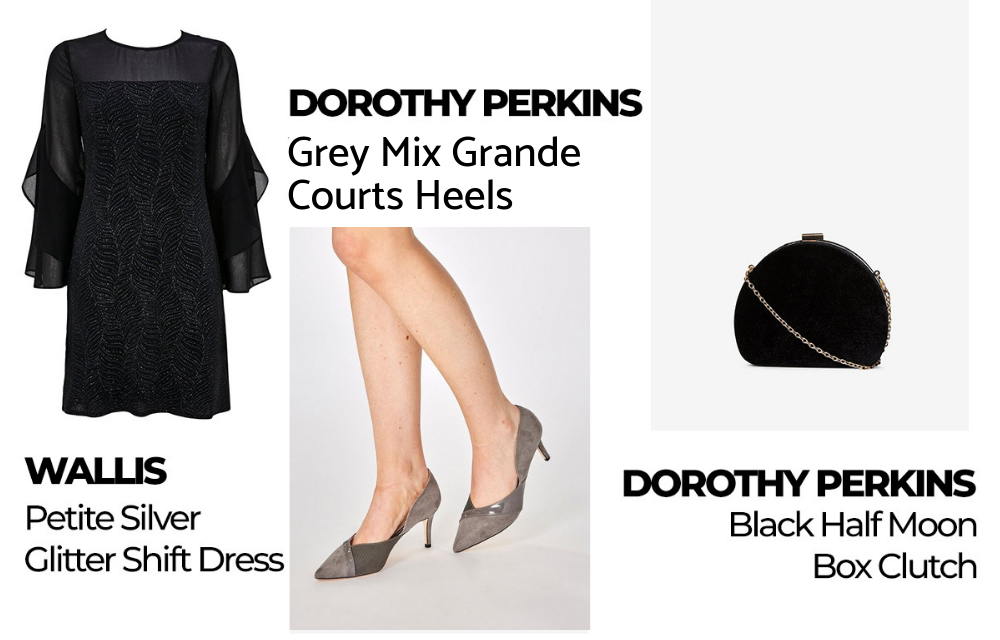 WALLIS Petite Silver Glitter Shift Dress S$119
DOROTHY PERKINS Grey Mix Grande Courts Heels S$63.90
DOROTHY PERKINS Black Half Moon Box Clutch S$56.90
Feast Away on Snow Crab Buffet in Hokkaido
Think you have to blow your budget to enjoy some snow crab? Enter Sapporo Beer Garden, a restaurant in Hokkaido serving delicious food at unbeatable prices!
Aside from the region's famous snow crab, the restaurant also serves red king crab, Genghis Khan lamb and sushi. If that is not indulgent enough, there are also 6 types of draft beer, wine, whiskey and other non-alcoholic drinks.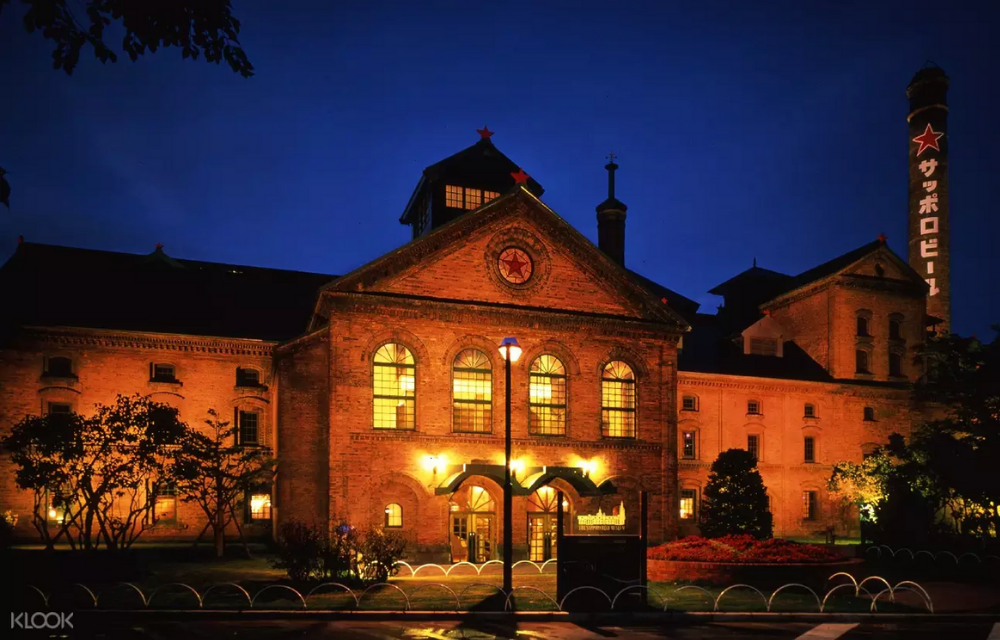 Want to eat to your heart's content? Better make sure your outfit has plenty of room to grow! Remember, something comfy and loose doesn't always have to be drab-looking.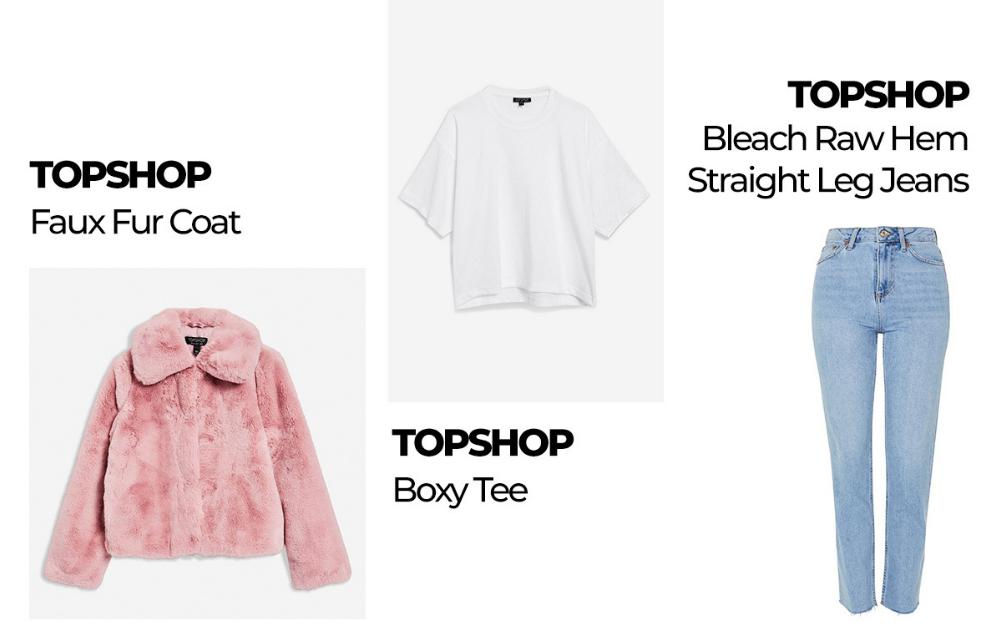 TOPSHOP Faux Fur Coat S$159
TOPSHOP Boxy Tee S$23.90
TOPSHOP Bleach Raw Hem Straight Leg Jeans S$89.90
Watch the Sunrise at the Taj Mahal
It's hard not to be awestruck by the enchanting and world-famous Taj Mahal in India. This ivory-white marble mausoleum, to this day, is still one of the world's greatest symbol of love.
Perfect for the romantics, start your day by catching the sunrise in Taj Mahal and lose yourself in the details of this impressive structure.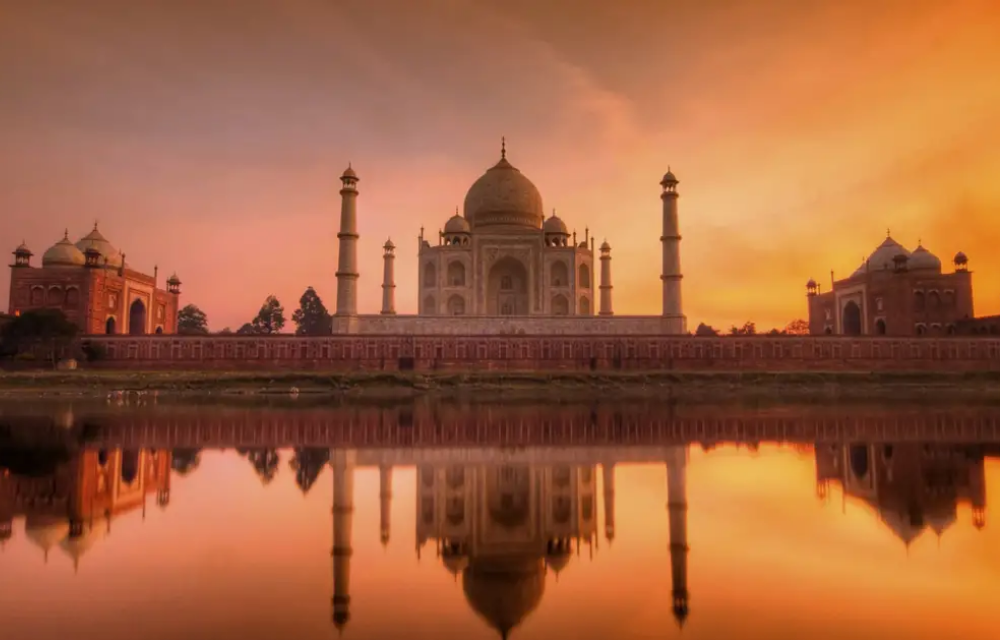 Keep in mind to dress modestly, so opt for clothes that can cover your elbows and knees. Go with a sophisticated checkered print to stand out amongst the white marble canvas.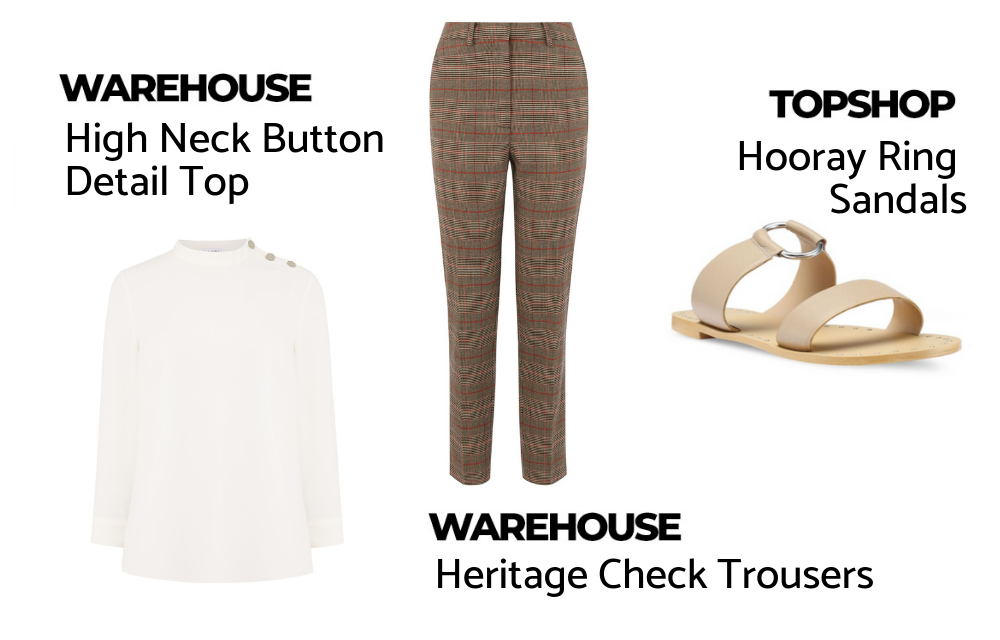 WAREHOUSE High Neck Button Detail Top S$89.90
WAREHOUSE Heritage Check Trousers S$99.90
TOPSHOP Hooray Ring Sandals S$56.90
Jump Off a Plane in Queenstown, the World's Adrenaline Capital
Get that heart pumping and blood flowing as you fling yourself out into the world below you, overlooking beautiful views including the turquoise waters of Lake Wakatipu. If you are ever to skydive, make sure it's in Queenstown! It's one of the best spots in the world.
What a way to start the year with an unforgettable experience!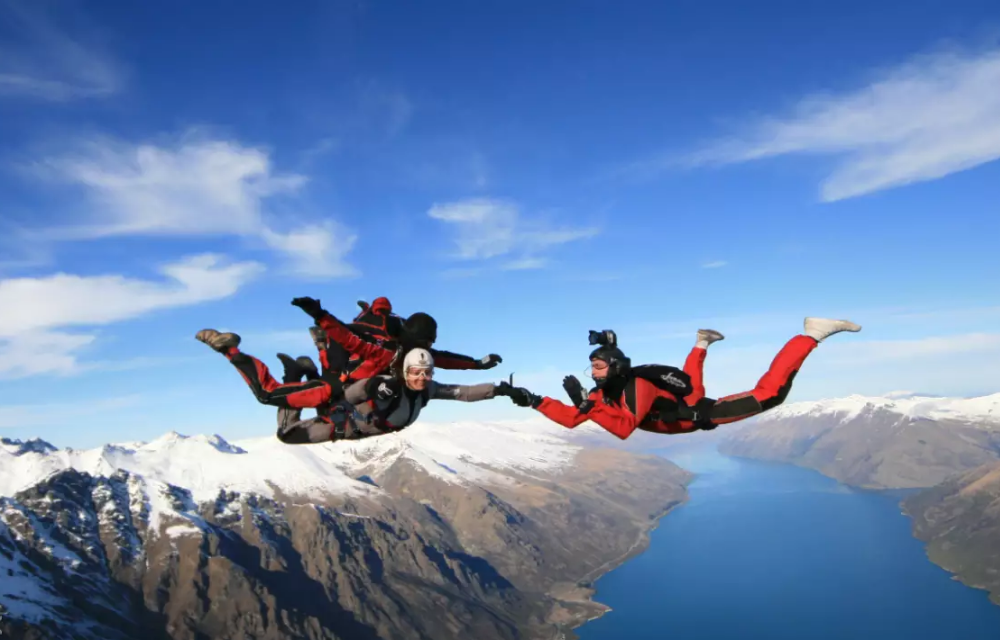 Think your outfit doesn't matter because it'll be under that skydiving jumpsuit? Well think again! You want to make sure you're able to move freely through the air like a majestic bird!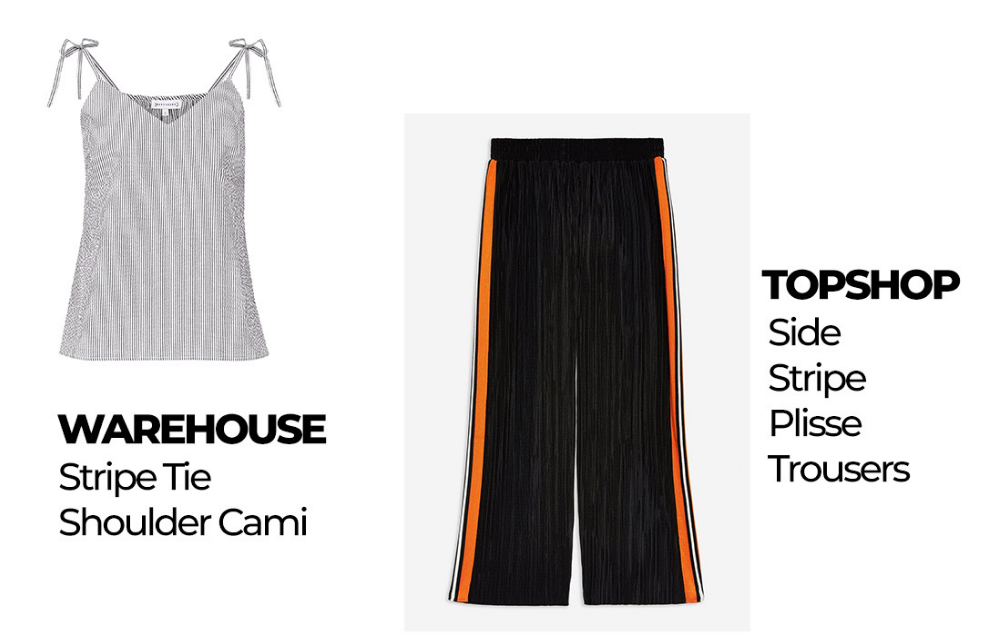 Kick Some Butt with Muay Thai Lessons in Thailand
If you're just looking for a short vacay in a nearby destinations like Pattaya, you can pair it with an exciting Muay Thai class! Whether you're motivated to get in shape, get your sweat on, or simply learn some self-defense, it's a surefire way to get you ready for the year.
So, put your gloves on and get going!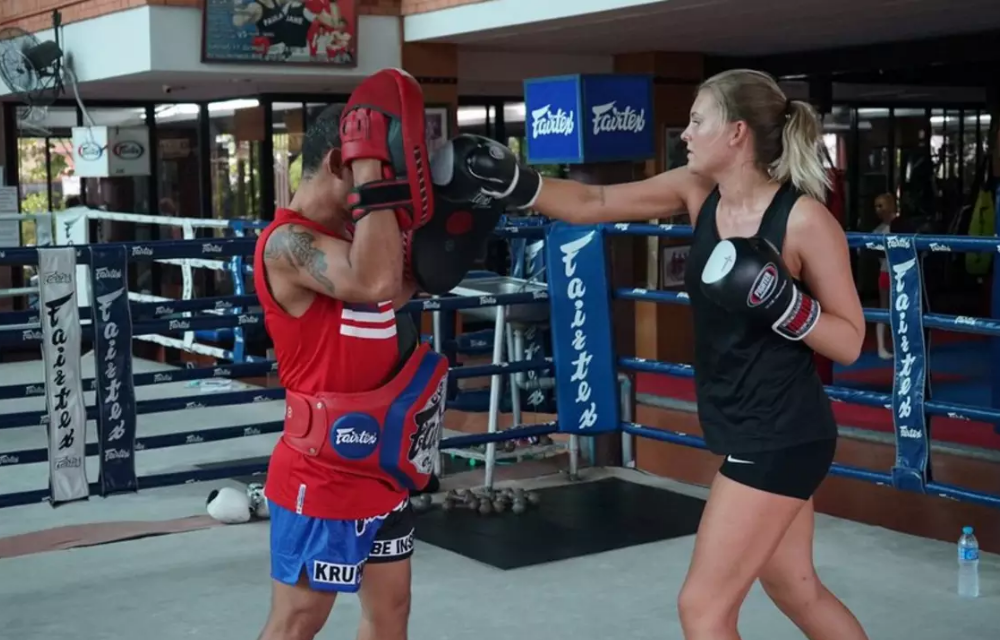 A workout is always better with comfortable clothing and friendly motivation so don't be afraid to bring a friend along!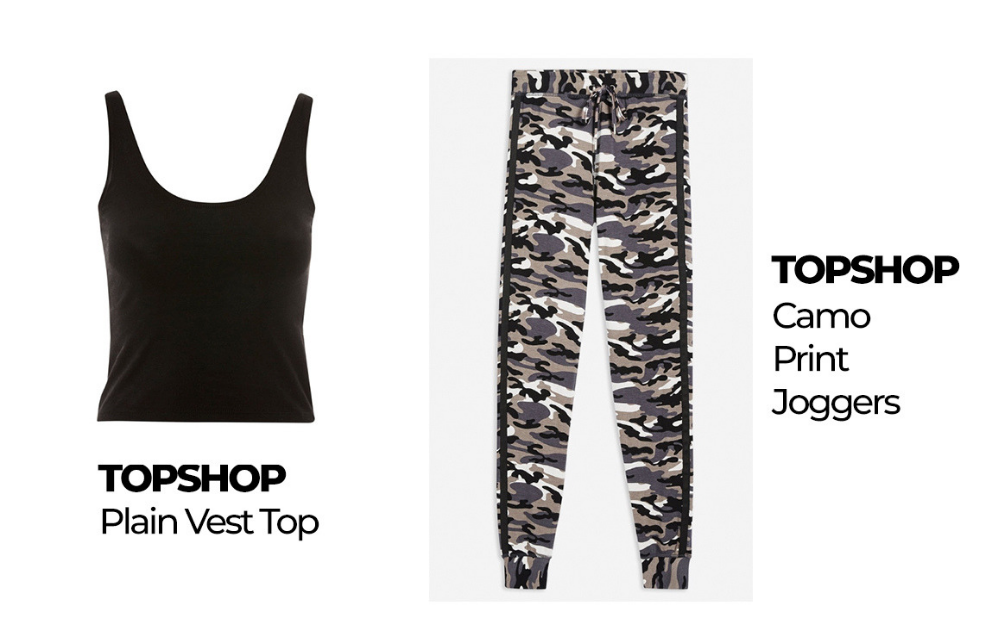 Experience Dune Bashing in the Sand Dunes of Dubai
The word 'desert' might not quite excite some people but wait till you've experienced dune bashing!
As close as you can get to Mad Max coming to life, climb the highest runs and rush down them like a desert warrior. With a desert safari experience, it also includes other activities like sand surfing, camel ride, henna painting, shisha smoking, and more.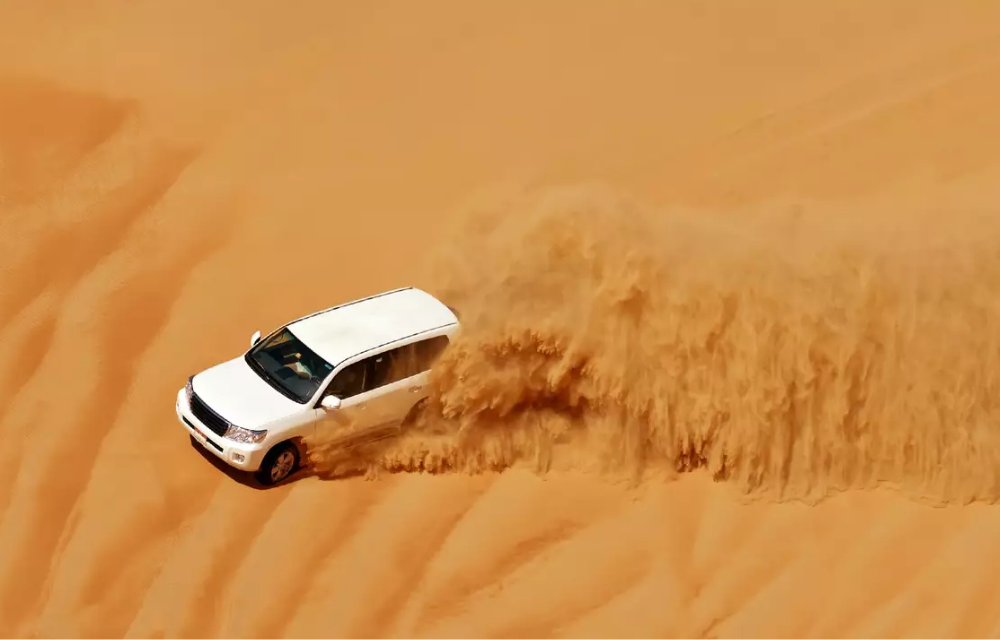 It is the desert after all, so why not go for loose fitting and lightweight clothes. Stay neutral to blend in with the natural surroundings or stand out with vibrant prints!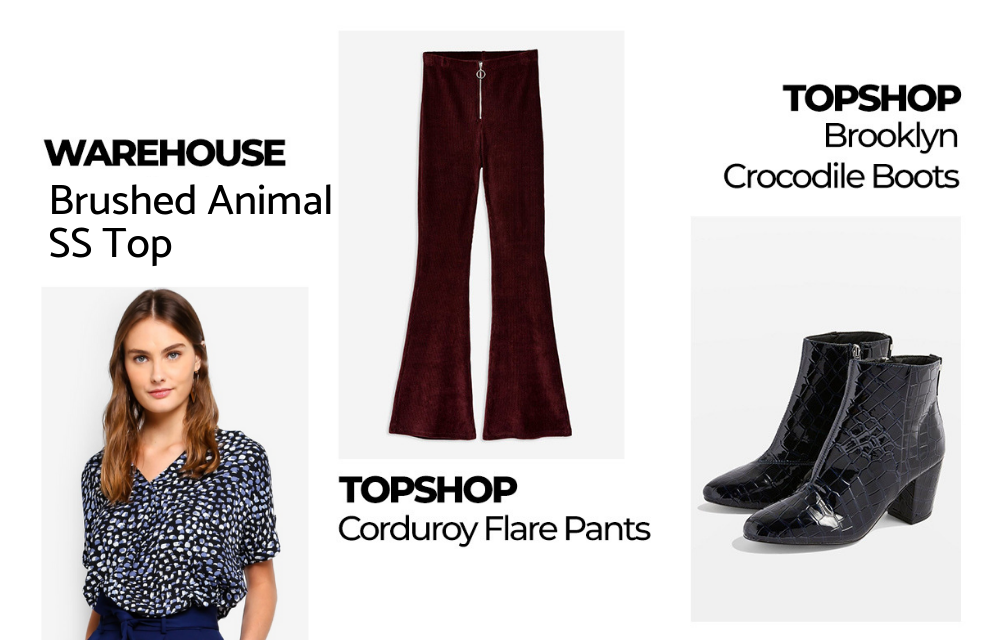 Visit the Snow Monkeys in Nagano
How many people can say that they've seen adorable monkeys soaking in an onsen in the middle of a cold Japanese winter? Well, you can say you have if you make a visit to Jigokudani Yaen Koen, otherwise known as the Snow Monkey Park in Nagano.
Observe the wild macaque go about their daily lives and enjoying a nice soak in the hot springs!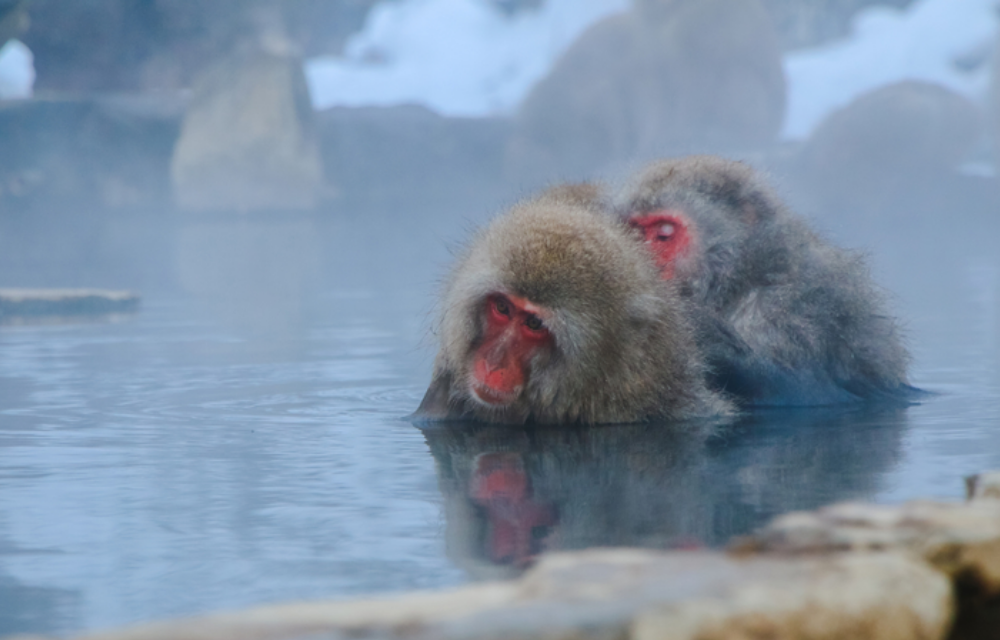 The temperatures can dip pretty low so make sure you're bundled up! Over your thermals, put on a cosy sweater and layer it with a chic biker jacket to stay fashionably warm.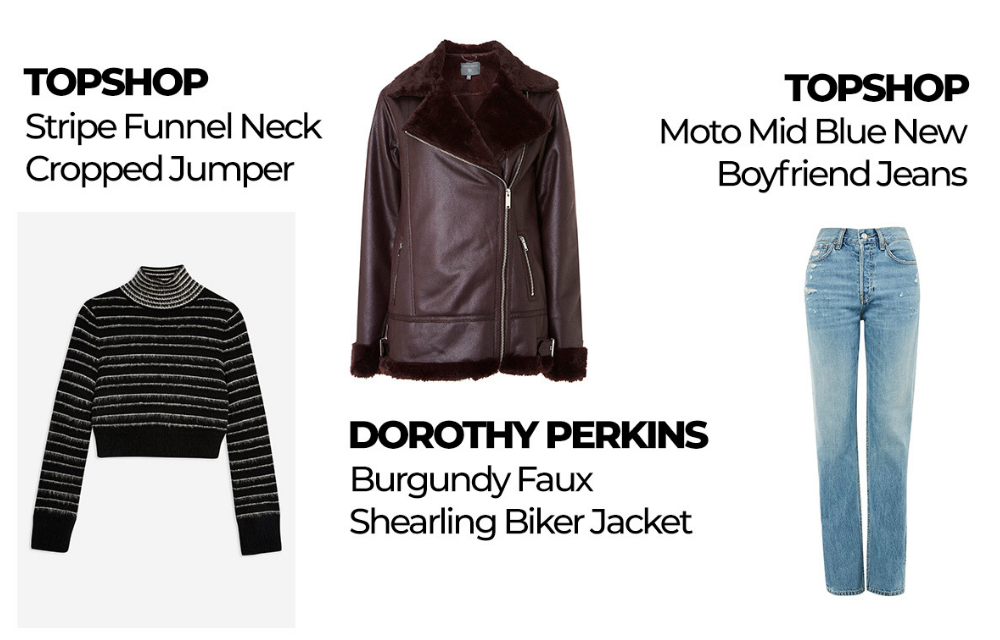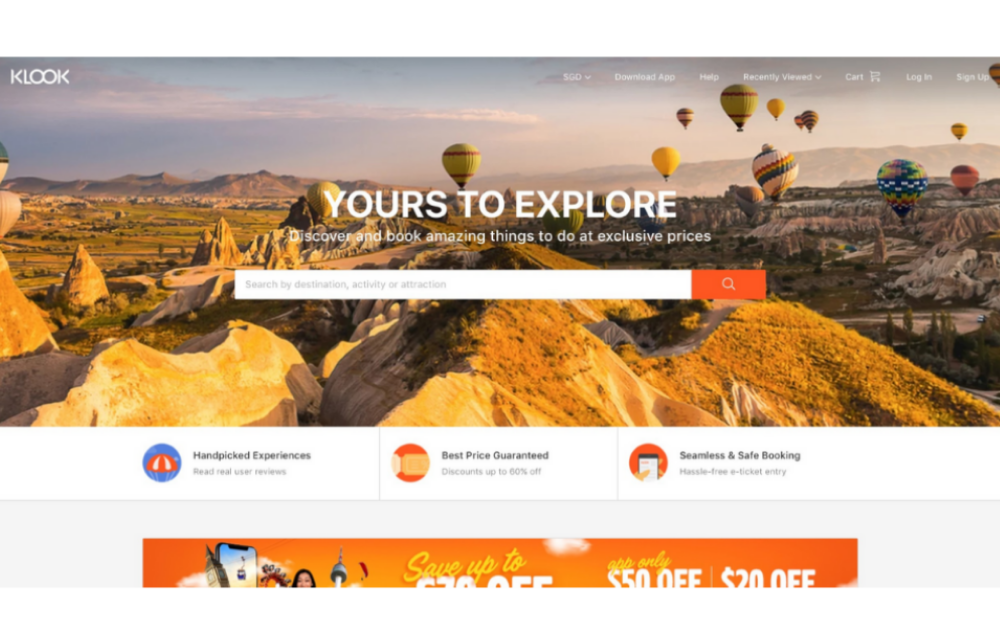 Founded in 2014, Klook is one of the world's leading travel activities and services booking platforms. Klook gives travellers a seamless way to discover and book popular attractions, local tours, rail passes, food options, and unique experiences around the world on its website and award-winning app ('Best of 2015' & 'Best of 2017' by Google Play and Apple App Store).
With Klook's innovative technologies, travellers can book after arriving in their destinations and redeem the services by using QR codes or e-vouchers. Each day, Klook empowers countless travelers to indulge in their wanderlust and spontaneity through over 40,000 offerings in more than 200 destinations.
Get inspired by Klook at klook.com, the company blog or @klooktravel_sg on Instagram.