Worrying about what to wear for ladies' night on Wednesdays, T.G.I.Fs or dinner nights after work? Don't worry because every occasion deserves its own OOTD and here's a few outfit ideas from Karen Millen's new collection – Atelier.
An atelier is a private studio or workshop where an artist or team of artists work to create their art.
Inspired by couture, Karen Millen takes pride on their in-house atelier, which allows them complete creative control over the production of their collections. From the initial sketch through to the final fit, Karen Millen's expert team of designers, pattern cutters, machinists and graders work together to ensure every seam, every drape and every pleat is faithful to the original vision.
Nothing in your wardrobe seems to be drawing your attention? A little black dress is a staple piece that every woman should own in their wardrobe, but who says yours has to be simple? This dress retains the simplicity of a black dress but with a little chic in the whole outfit character with the added tassels of the dress.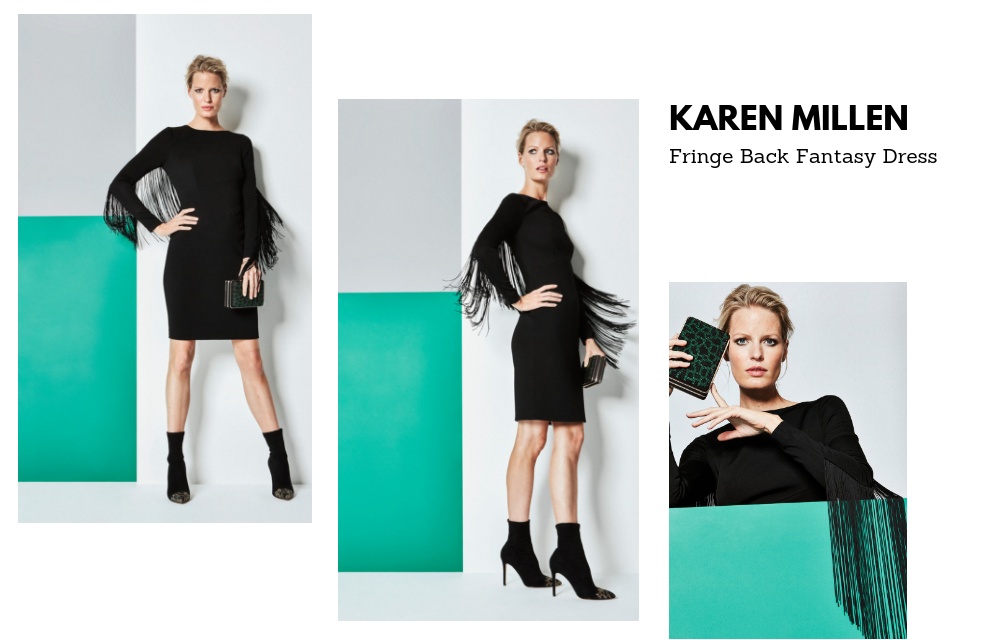 KAREN MILLEN Fringe Back Fantasy Dress  S$699
The Sequin Stripe Collection ensures all turned heads when you enter the room. The outfit translates lively, bold, and full of spirit, making your night a definite full on blast.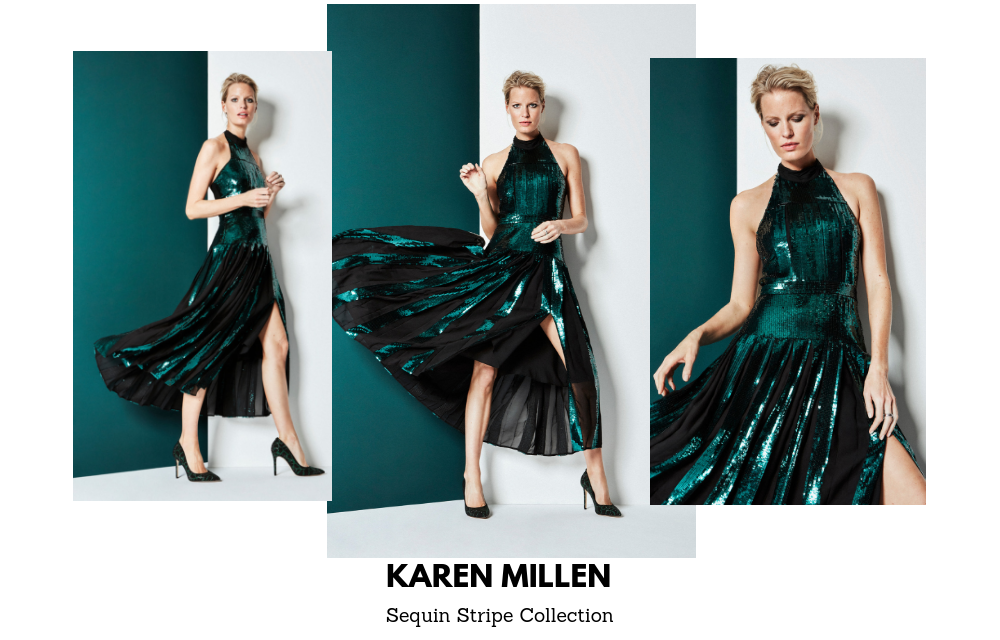 KAREN MILLEN Sequin Stripe Collection S$979
Animal Prints have always been garnering attention in the fashion world. This "less is more" fashion trend keeps the look sophisticated and alluring.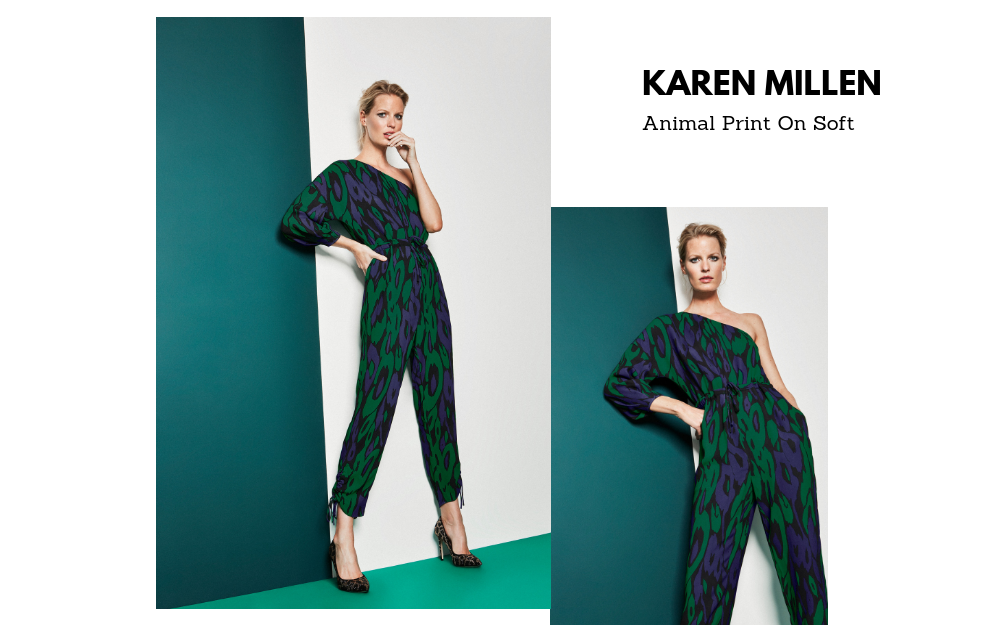 KAREN MILLEN Animal Print On Soft S$589
There's no need to go through the trouble of finding which top goes with which bottom. This versatile one piece fits for many occasions from stylish work wear to a classy night outfit.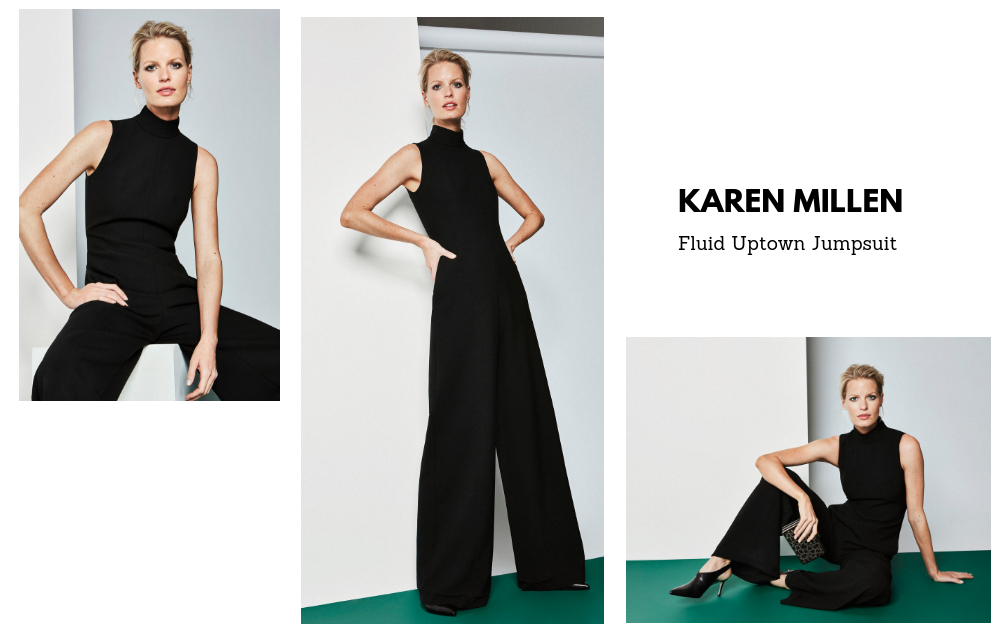 KAREN MILLEN Fluid Uptown Jumpsuit S$619
Nothing steals the limelight more than pretty details on your sleeves. Easy to match and adding details and elements to the whole outfit. Style your simple bottoms with these tops.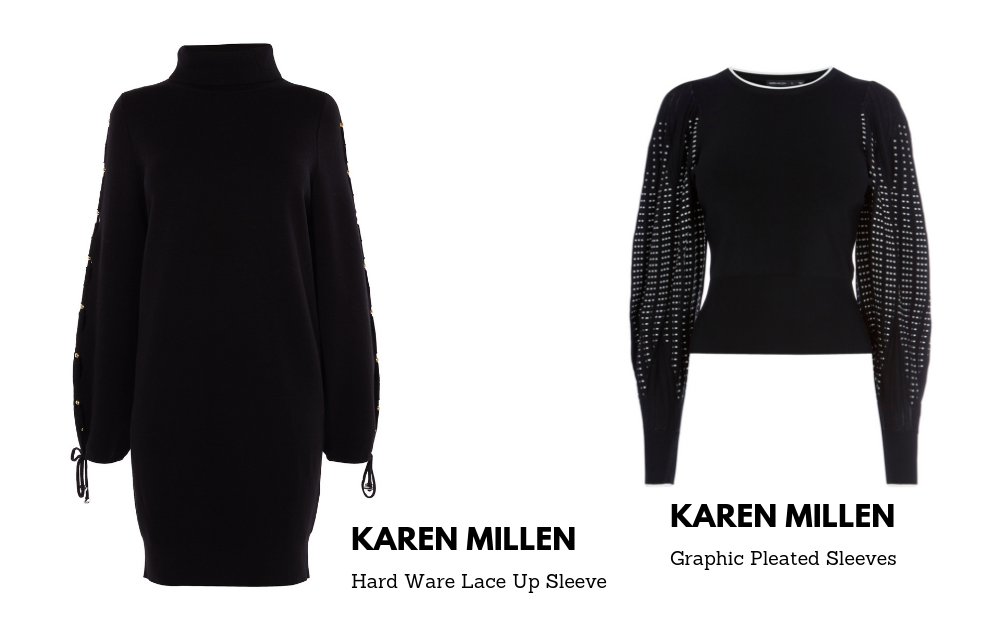 KAREN MILLEN Hard Ware Lace Up Sleeve S$519
KAREN MILLEN Graphic Pleated Sleeves S$369