From style trends to basic fashion tips, the faces of wt+ are going to teach you How To!
This week, Nurul from Visual Merchandising is here to show you How To: Neon! By adding statement staples and fresh accents to her well-curated looks, Nurul's all ready to rock this eye-popping trend!
A comfy jumper with vibrant neon stripes to rev up your knits on cold days? Yes, definitely! Paired with a sophisticated skirt that fits perfectly to enhance her silhouette, Nurul is good to glow.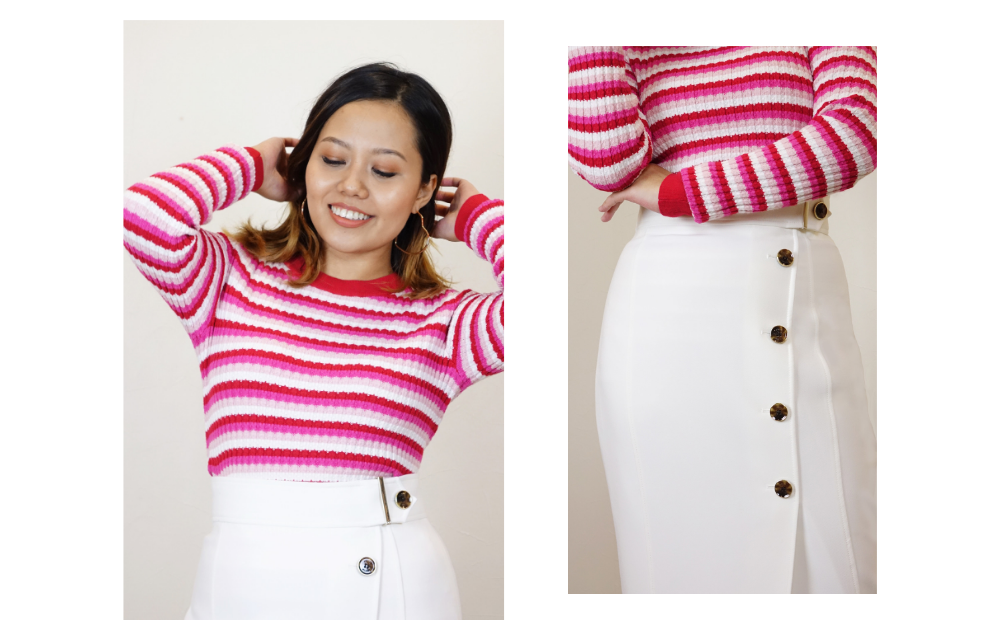 WAREHOUSE Stripe Stitch Jumper S$99.90
KAREN MILLEN Buttoned Pencil Skirt S$399
KAREN MILLEN Suede Cone Heel Sandals S$299
What better way to add more interest to an already eye-catching co-ord than a jazzy neon top? With this girl boss ensemble, Nurul is ready to tackle anything.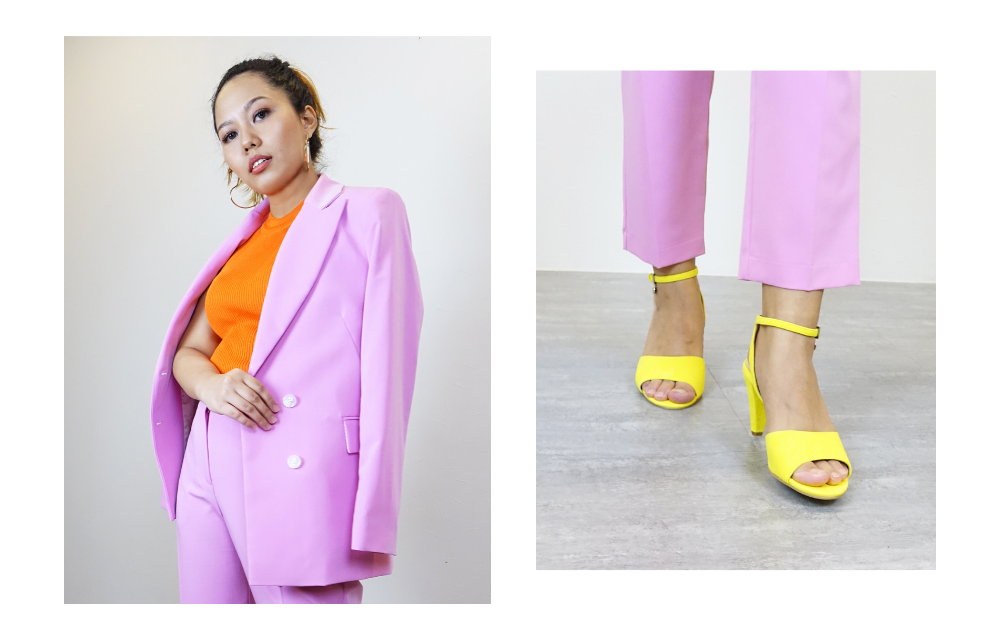 TOPSHOP Petite Pink Double Breasted Suit Jacket S$116
TOPSHOP Ottoman Racer Tank S$46.90
TOPSHOP Petite Pink Suit Trousers S$69.90
KAREN MILLEN Suede Cone Heel Sandals S$299
Nurul stays ahead of the fashion game and keeps up with trends by drawing inspo from fashion bloggers on Instagram.
Just like how coke and fried chicken is Nurul's favourite food pairing, this ensemble is her recipe for a punchy yet feminine colour-clashing combo.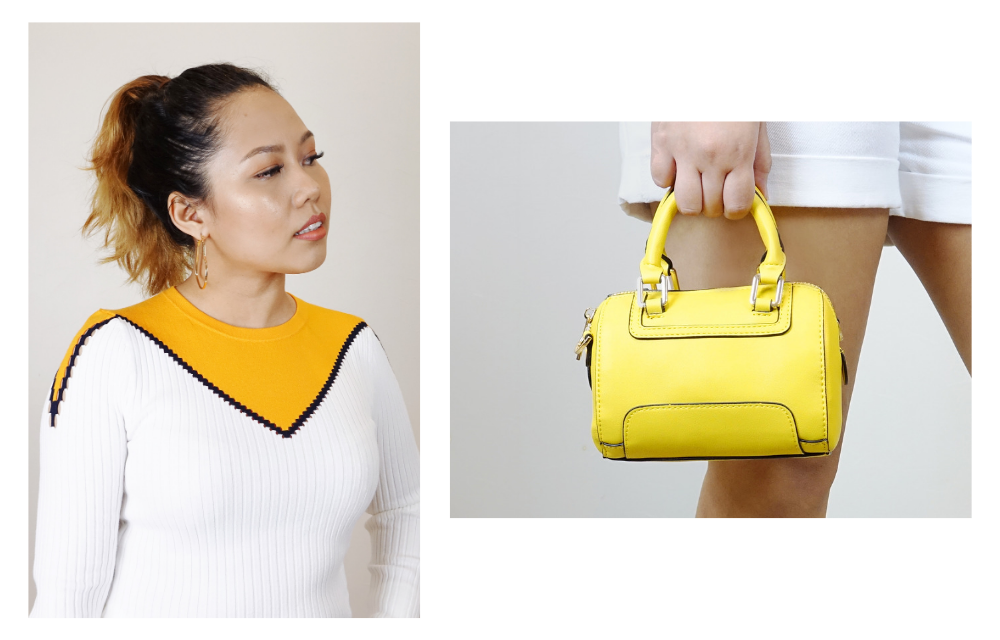 KAREN MILLEN Fitted Knit Jumper S$239
WAREHOUSE Denim Shorts S$79.90
TOPSHOP Chile Chain Bowler Bag S$49.90
Looking for an easy way to dip your toe into the neon trend? Start small by adding a zesty pop of lime green into your wardrobe.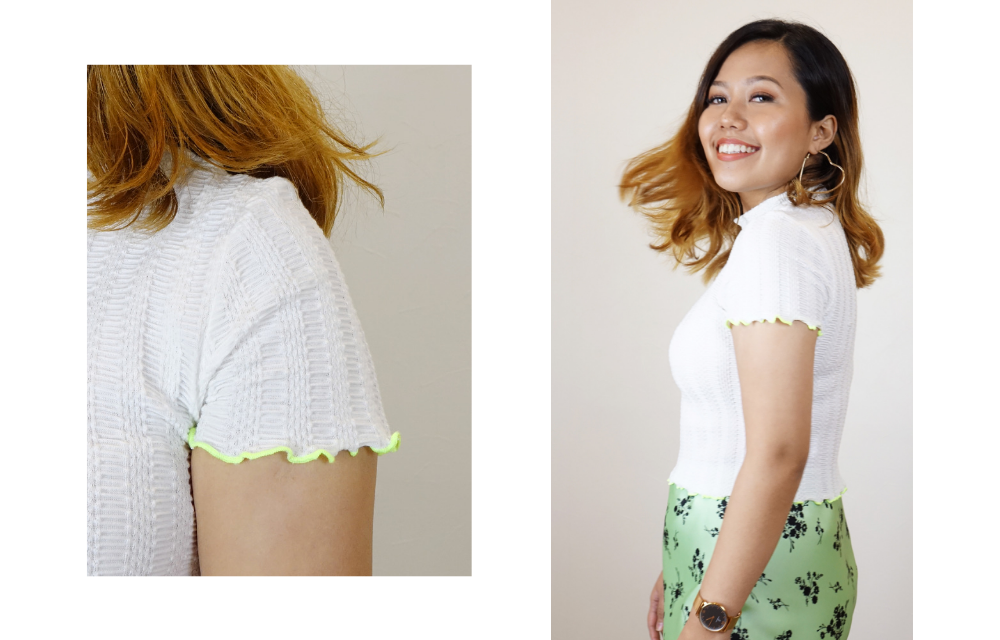 TOPSHOP Contrast Tipping Lettuce Top S$36.90
TOPSHOP Floral Satin Bias Midi Skirt S$79.90
TOPSHOP Dora Espadrille Flat Sandals S$59.90
Fashion is all about having fun. Mixing and matching funky neons with a cocktail of timeless loud prints like animal and tie dye, Nurul proves you can never throw too much colour into the mix.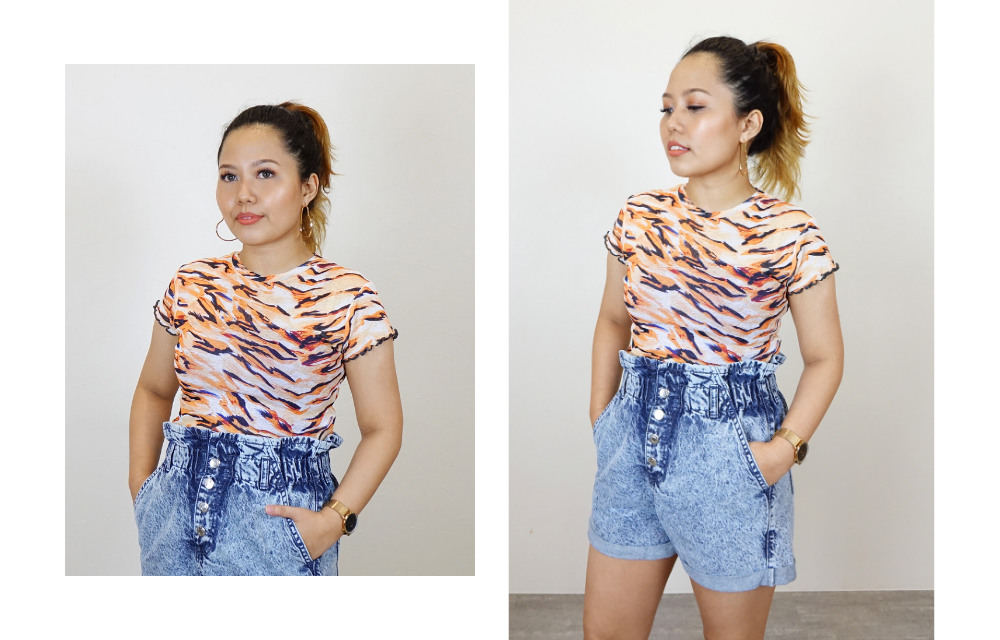 TOPSHOP Short Sleeve Lettuce Tiger T-Shirt S$36.90
TOPSHOP Petite Bandeau Top S$16.90
TOPSHOP Acid Wash Paperbag Denim Shorts S$76.90
TOPSHOP Hayley Sandals S$43.90
Step out of your comfort zone and experiment away like Nurul to create your unique snazzy style!
TOPSHOP Distorted Ikat Midi Dress S$126
TOPSHOP Black Lace Bandeau Top S$23.90
TOPSHOP Downtown Crocodile Effect Two Part Mules S$66.90