From style trends to basic fashion tips, the faces of wt+ are going to teach you How To!
This week we have Edith, Kermise, Bernice and Jenneth from different departments across office representing the Tall, Regular, Curvy and Petite folks! Never just a trend but always a staple, find out how to style the timeless denim with us!
Cropped Wide Leg 
Here's Edith from Marketing Communications with one of 2019's hottest denim trends: the high rise wide leg jeans! A cropped pair that shows off your ankles will elongate your silhouette.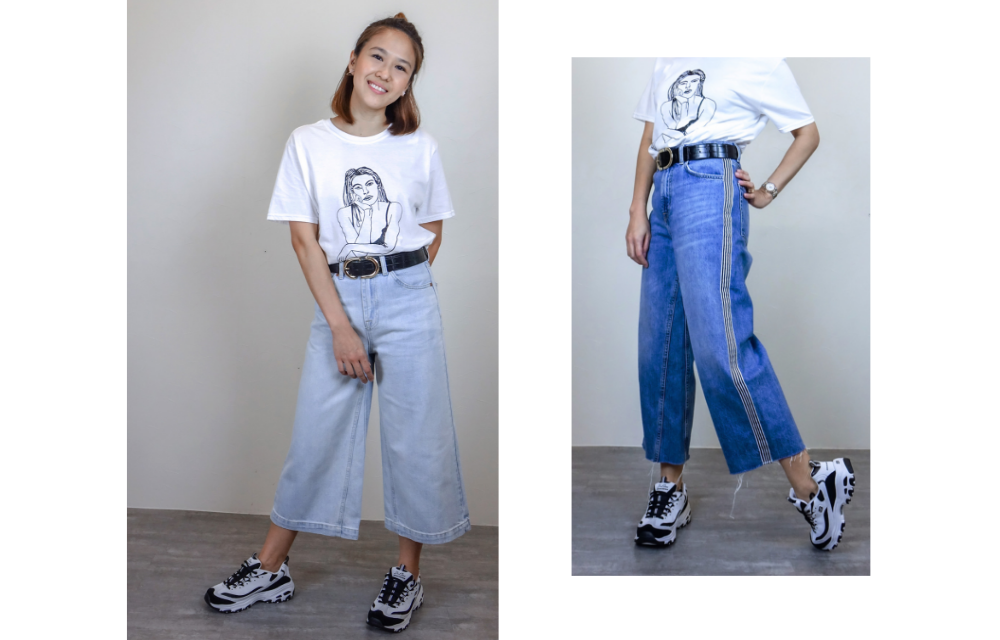 Stay on point with vertical detailing like stripes that give an extra oomph. If you're like Edith who love comfort-casual fits, maintain an urban flair by pairing them with a graphic tee and casual sports shoes with overlay accents!
TOPSHOP Sketch Girl T-Shirt S$36.90
TOPSHOP Petite Super Bleach Cropped Wide Leg Jeans S$89.90
TOPSHOP Petite Side Stripe Crop Jeans S$106
TOPSHOP Crocodile Logo Belt S$46.90
MARK NASON X SKECHERS D'Lites – March Forward S$139
Playsuit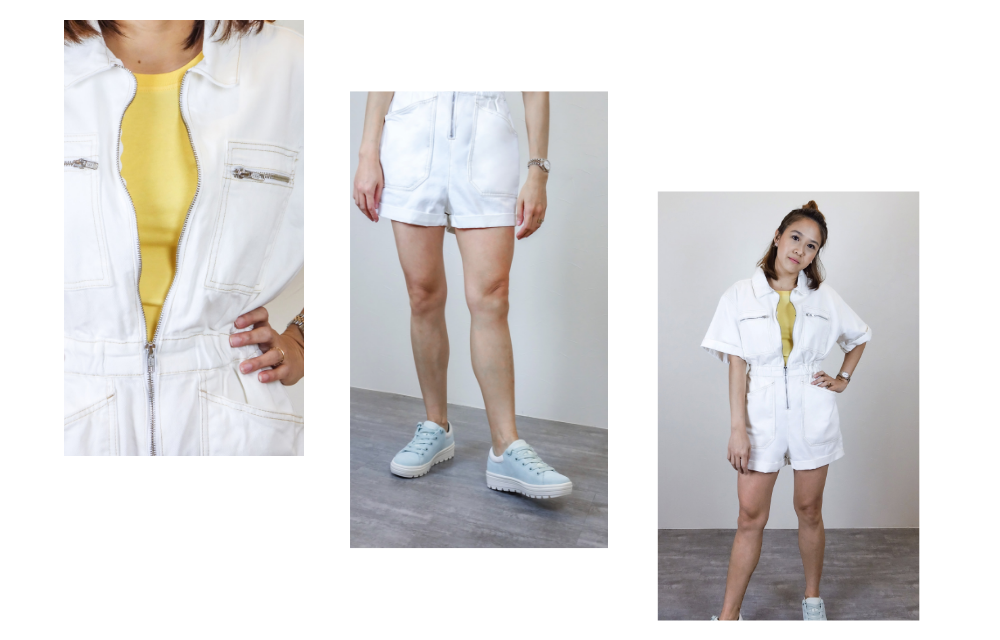 Look effortlessly fashion forward this summer with a denim playsuit. Opt for shorts over trousers to avoid being swallowed by all that heavy fabric!
PHOENIX Ecru Utility Denim Playsuit S$106
TOPSHOP 'Don't Hate Crossword' T-Shirt S$33.90
MARK NASON X SKETCHERS Street Cleat 2 – Back Again S$99
Midi Pencil Skirt
A midi-length pencil skirt with a high side slit is the perfect option for tall girls like Kermise from HR to flaunt what they've got: legs for days!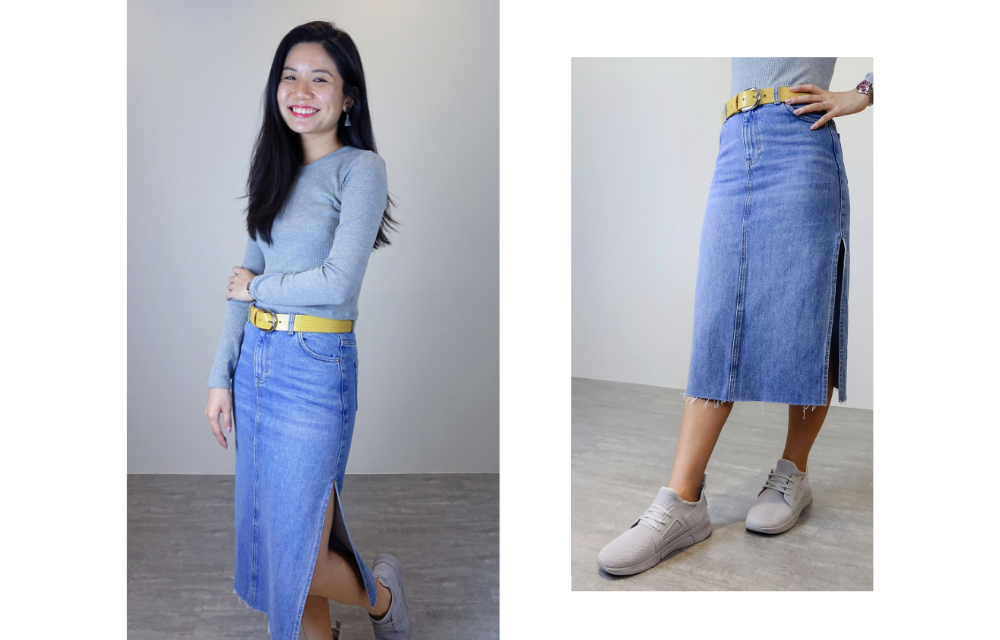 If you're like Kermise who loves travelling, match the look with a pair of lightweight sneakers for a comfortable yet instagrammable outfit – perfect for sightseeing adventures abroad.
TOPSHOP Long Sleeve Scallop T-shirt S$26.90
TOPSHOP PETITE Side Split Denim Midi Skirt S$79.90
TOPSHOP Bronte Crocodile Belt S$46.90
MARK NASON X SKECHERS Modern Jogger – Dulles S$159
Jumpsuit
One of Kermise's favourite denim styles is a denim jumpsuit! Elevate it to a modern look with a dark wash, tailored fit –  complete with high contrast stitching.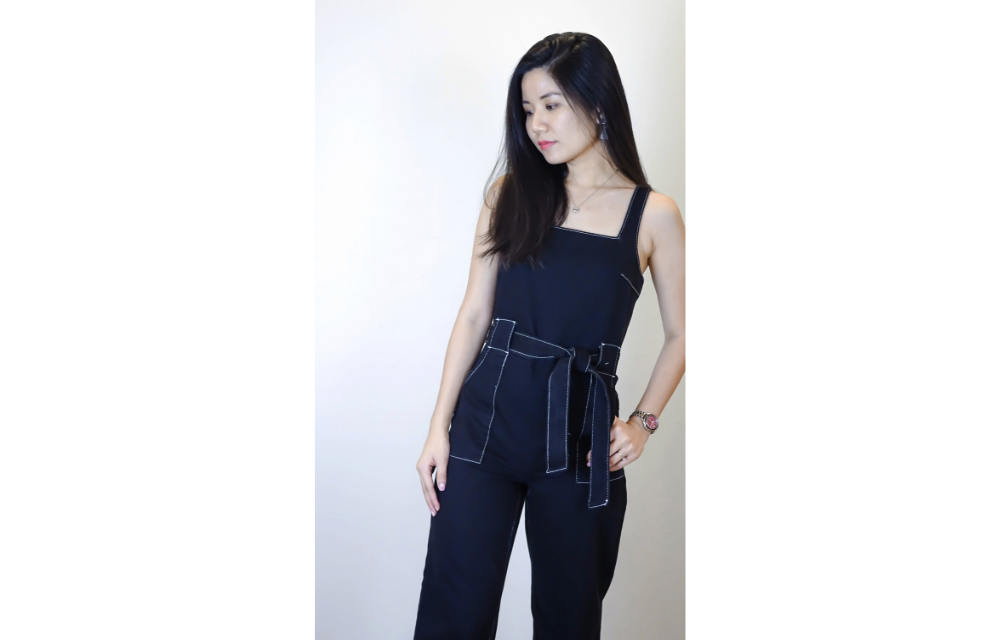 Mom Jeans
For athletic body types like Bernice from Sales Planning, mom jeans with a crop top is a winning combo. A high rise accentuates her waist while elongating her legs.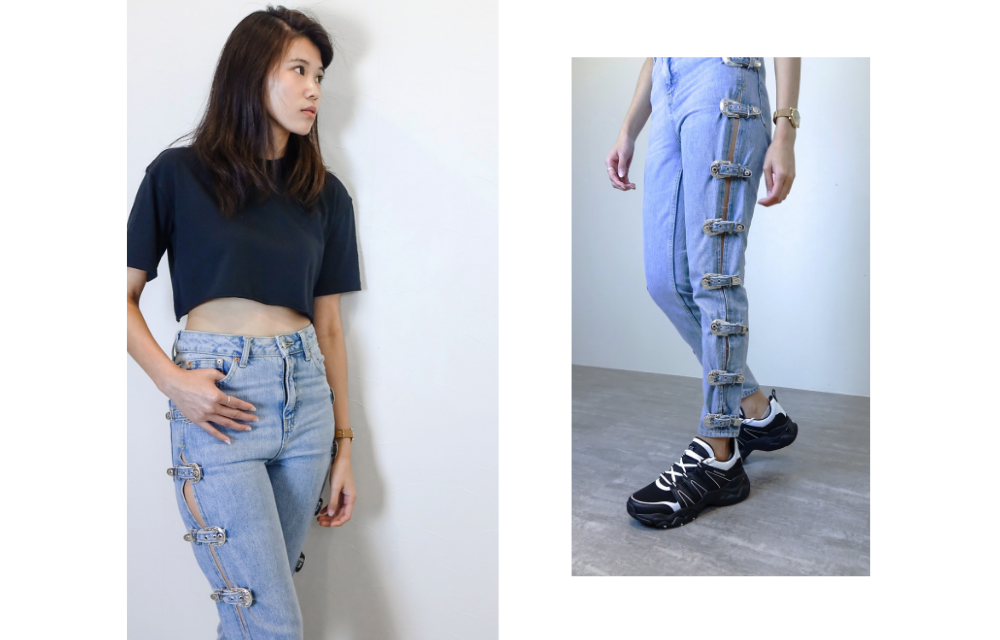 Inject some intrigue to the classic mom jeans with cut-out buckle detailing!
TOPSHOP Washed Cropped T-Shirt S$19.90
TOPSHOP Bleach Side Buckle Mom Jeans S$ 196.00
MARK NASON X SKECHERS D'LITES 3.0 – TRENDY FEELS S$139
Mini Dress
Bernice is always on the move thanks to her job. A knee-length mini dress incorporates a dash of femininity to the classic denim without compromising on mobility!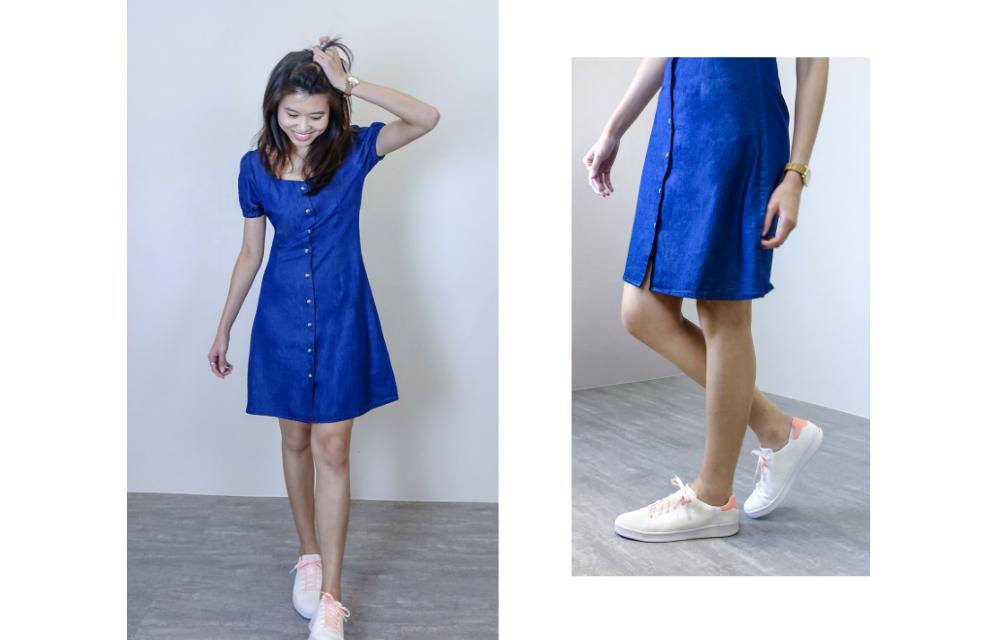 WAREHOUSE Blouston Sleeve Midi Denim Dress S$99.90
MARK NASON X SKECHERS Classic Cup – Bradbury S$139
Midi Dress 
For curvier ladies like Jenneth from Operations, a fit and flare dress will add structure to your top half due to a cinched waistline, while cascading beautifully over your curves!
With 80% of Jenneth's wardrobe from WAREHOUSE, this piece is yet another must-have.
WAREHOUSE Revere Collar Midi Dress S$119
Mid-Rise Skinny Jeans
Skinny jeans, you're a winner baby. Skinnies are Jenneth's ultimate when it comes to denim! A dark wash, mid-rise cut will highlight curves in all the right places.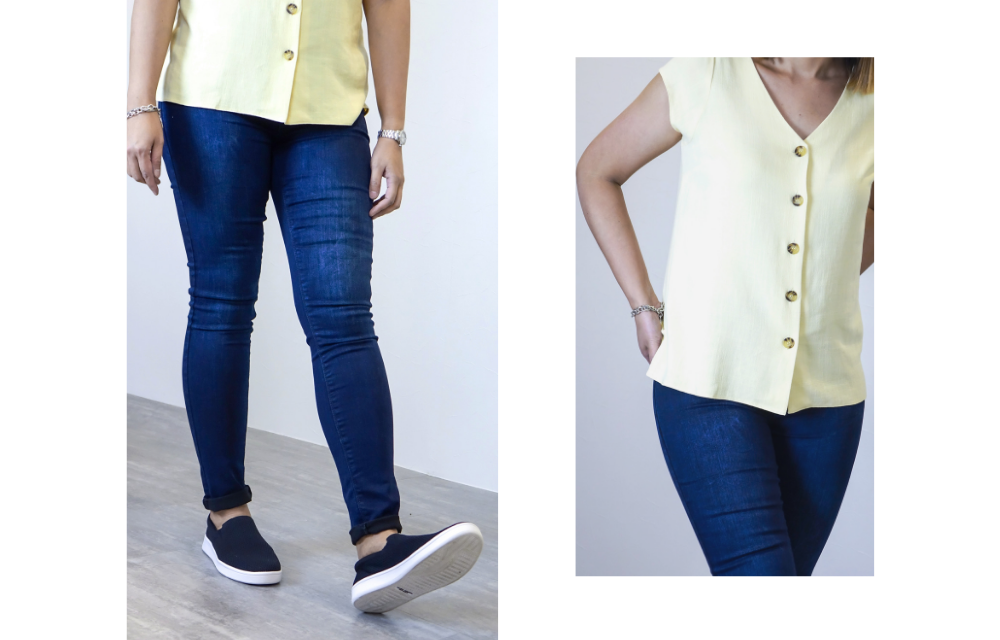 Pair it with a loose fitted top for a balanced look. Yellow is the way to go for a bubbly character like Jenneth!
DOROTHY PERKINS Lemon Linen Top S$69.90
DOROTHY PERKINS Frankie Jeans S$56.90
MARK NASON X SKECHERS Classic Cup – Laurel S$129