There's no better time to visit Europe than during the Christmas season. Through the months of November to January, the streets of cities like Budapest and Prague are enveloped in snow, forming a winter wonderland straight out of a fairytale. If you're looking for the perfect holiday this upcoming winter break, we've put together 10 of Europe's most photogenic cities plus some outfit ideas for your #OOTD as well.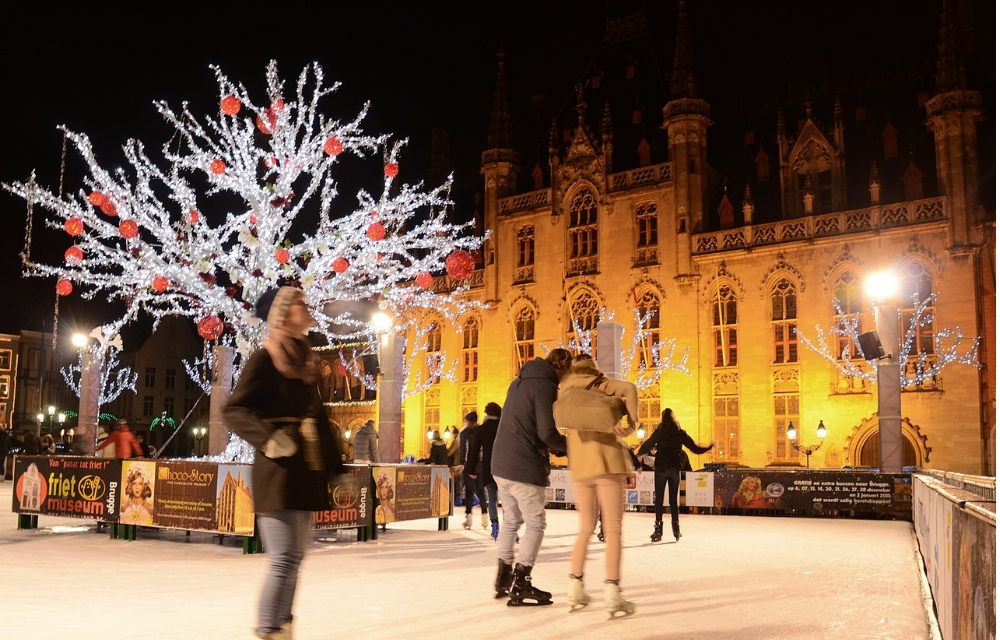 If you love getting festive, then you'll have no problem having the best holiday at Bruges! Not only is this city known to host the best Christmas market in all of Europe, but a whole bunch of Christmas activities are made available to both locals and tourists during this time as well. From ice skating in Market Square to Christmas light shows, a trip to this medieval city may be your best bet for a fairytale Christmas!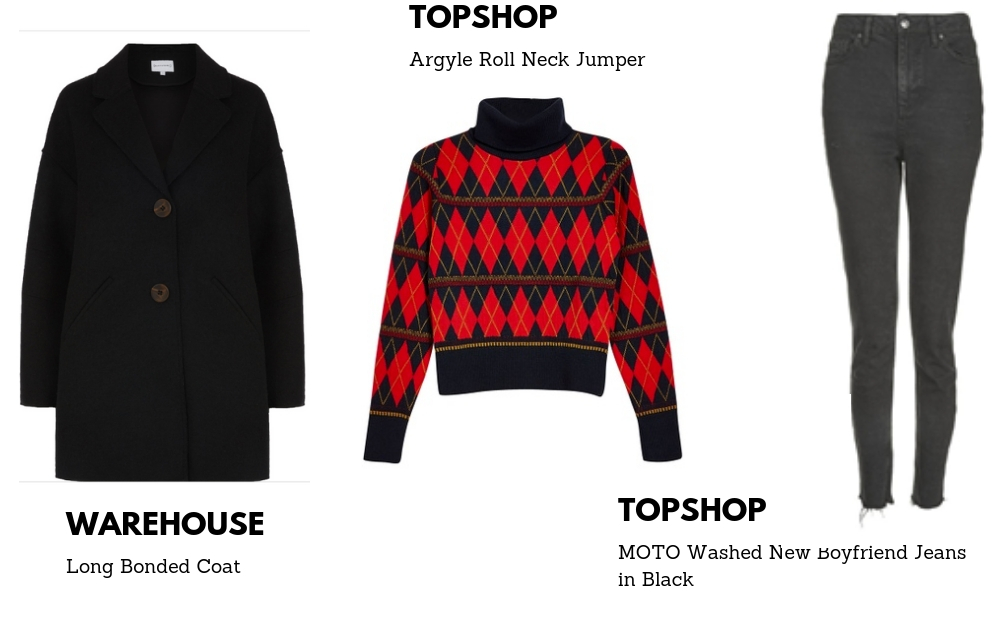 TOPSHOP Argyle Roll Neck Jumper S$ 66.90
WAREHOUSE Long Bonded Coat S$ 189
TOPSHOP MOTO Washed New Boyfriend Jeans in Black S$ 99.90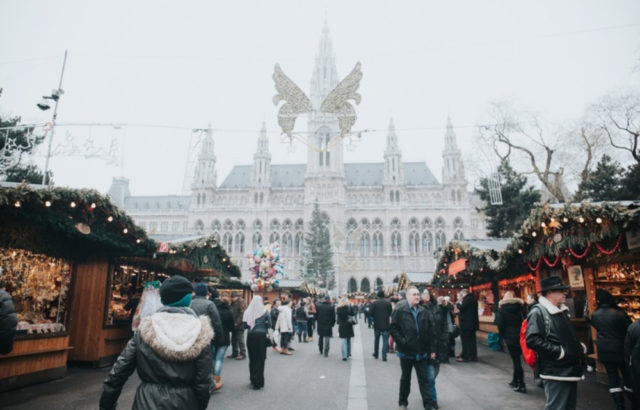 There's truly nothing more magical than Vienna during the winter time. The whole city is blanketed with snow and the streets come alive at night with Christmas markets and outdoor opera concerts. With so much happening during this season, you might just want to pick up a Vienna Big Bus Hop-On Hop-Off Tour pass to get fast access to the city's main hubs. You can easily hop-off at any location that interests you during this tour! And 'tis the season we recommend checking out the Altwiener Christkindlmarkt in Freyung – a Christmas Market favoured by locals.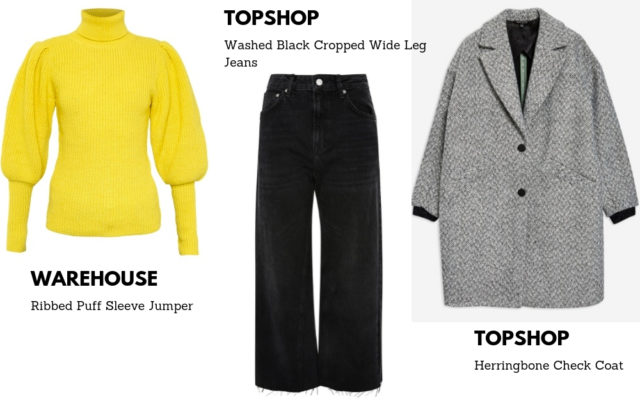 WAREHOUSE Ribbed Puff Sleeve Jumper S$ 139
TOPSHOP Herringbone Check Coat S$ 149
TOPSHOP Washed Black Cropped Wide Leg Jeans S$ 89.90
Vienna is postcard-perfect during the winter time, so make sure you've got a postcard-worthy outfit to match. Add a pop of colour underneath that long coat of yours with a statement sweater pared with a pair of pants that would look perfect with any pair of boots!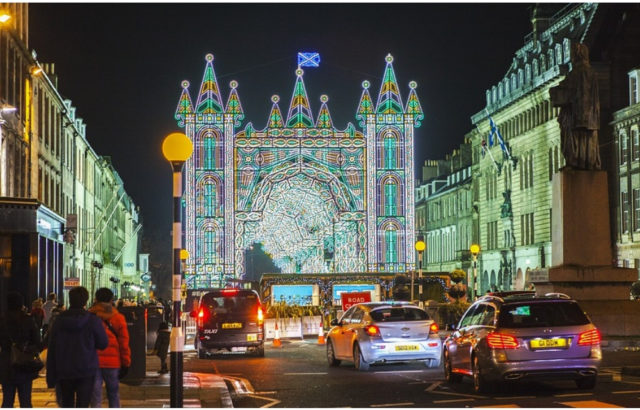 From November all through January, the eerie medieval town of Edinburgh is lit up by carnivals, Christmas markets, and as well as sales that last till past midnight. For those who live in the UK, Edinburgh is a hot spot during this time of the year thanks to the bountiful winter activities open to the public such as ice skating, light shows, and as well as Hogmanay – a famous New Year's Eve celebration done in Scotland.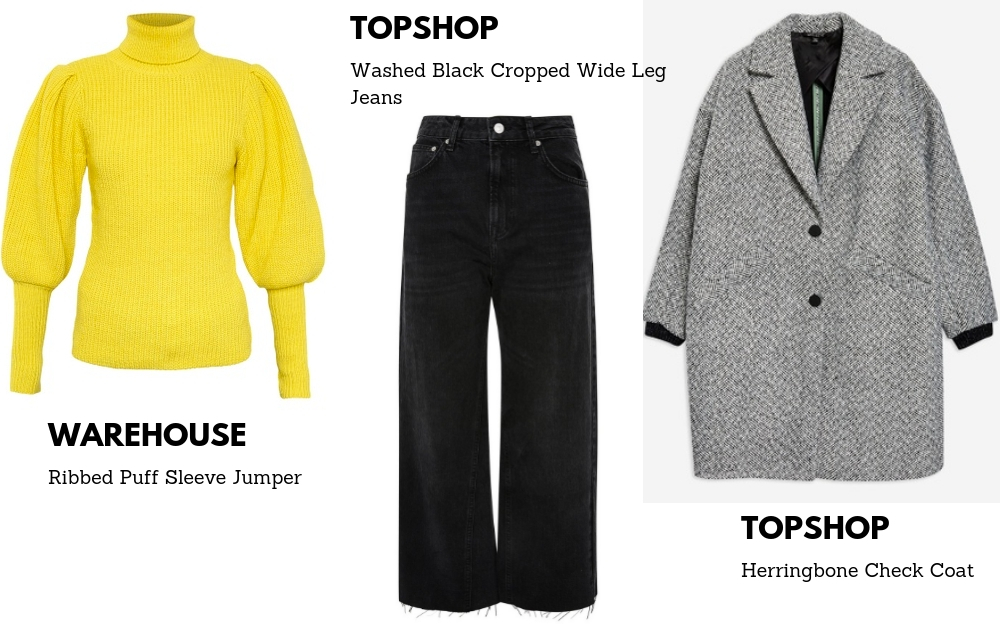 TOPSHOP Obsession Hoodie S$ 66.90
TOPSHOP Longline Bomber Jacket S$ 149
WAREHOUSE Classic Slim Leg Trousers S$ 79.90
Match Edinburgh's moody atmosphere with an all black ensemble. It gets horribly cold in during the winter, so make sure to layer, layer, layer to properly enjoy a day out in town! Go for a bomber jacket, hoodie and sweater combo for triple the warmth. Then throw on a pair of comfortable trousers over some thermal leggings, and you're good to go!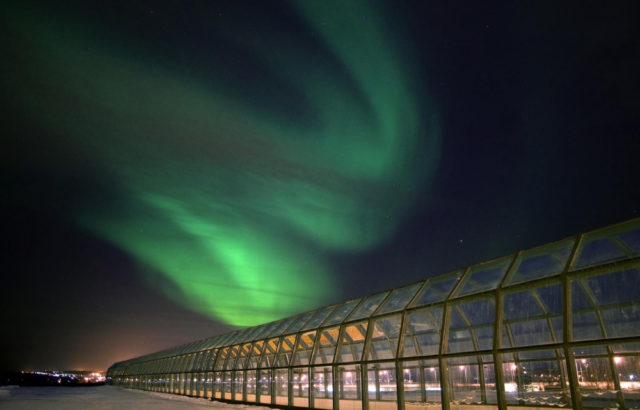 If you're a big fan of Christmas, then you'll love Rovaniemi, Finland. Some say that this is the "official" terrestrial residence of all things Christmas – including Santa Claus and his reindeer. In fact, you can go check out the Santa Clause Village to pay your favourite old pot-bellied man a visit.
For another once-in-a-lifetime experience, we highly recommend joining on on the Aurora Borealis Wilderness Tour to get a glimpse of the famous northern lights! During the day time, you might want to try some snow sports through the Rovaniemi Backcountry Skiing Adventure as well.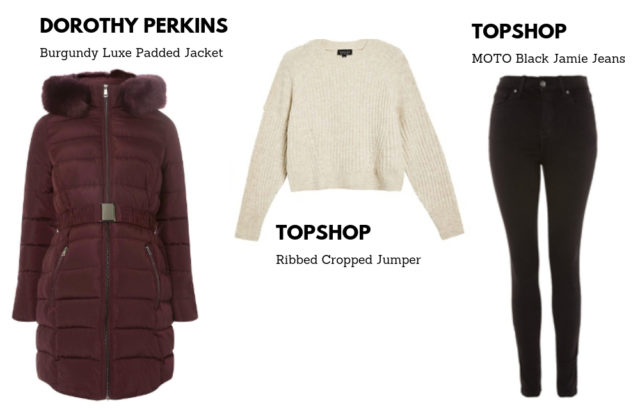 DOROTHY PERKINS Burgundy Luxe Padded Jacket  S$ 159
TOPSHOP Ribbed Cropped Jumper  S$ 66.90
TOPSHOP MOTO Black Jamie Jeans S$ 83.90
Sled down in style with a luxurious padded jacket and jumper but don't forget to cover up your legs with some thick thermal leggings and trendy black jeans. Complete the look with some black snow boots that'll for sure complement the outfit!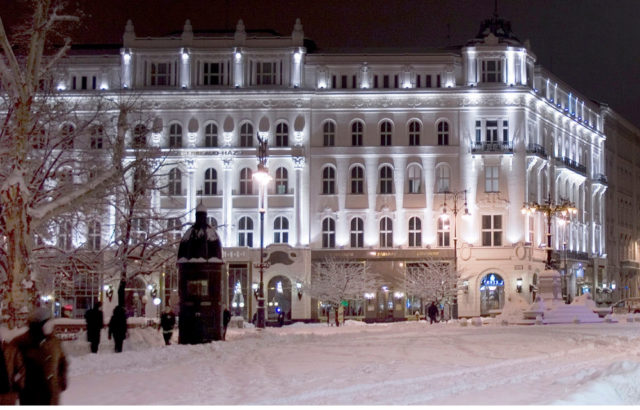 There's no better time to visit Budapest than the winter season! Like a couple of cities, Budapest sets up several of their own Christmas markets; but what most of these other cities don't have are stalls filled with Hungarian mulled wine and Hungarian holiday delicacies such as beigli and fisherman's soup!
Head on out for some ice-skating, but if you get too chilly, you can dip into Budapest's famous thermal spas to warm up! Alternatively, you can cosy up in one of Budapest's many cafe nooks with a nice cup of coffee.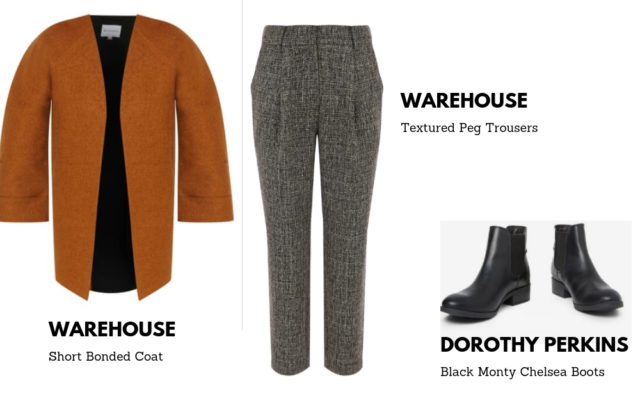 WAREHOUSE Short Bonded Coat S$ 169
WAREHOUSE Textured Peg Trousers S$ 99.90
DOROTHY PERKINS Black Monty Chelsea Boots S$ 63.90
With so many cafes to hop through, you can keep it cool and casual in a chic coat that would look fantastic over any neutral-coloured sweater. Pair that with some trousers and sturdy boots and you'll get all that true stylish comfort a Winter Wonderland's walk needs.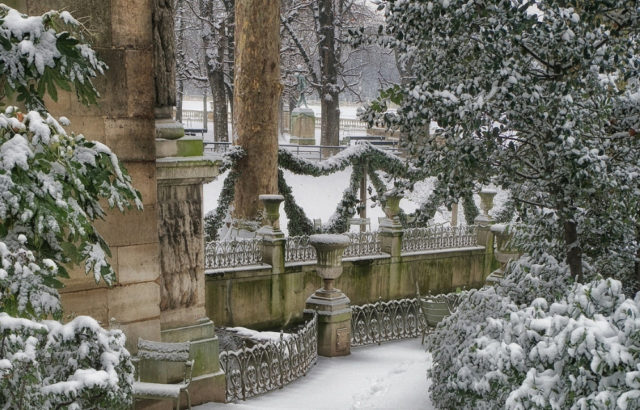 Paris is always a good idea, and seeing it during winter is definitely no exception! As if the season couldn't get any more magical, the chance of snowfall in the city is so rare that when it does happen, it mystifies even the Parisians themselves.
But blanketed in white or not, this city sure is magical during the winter time – especially because lines to famous tourist attractions are cut in half! So get those cameras ready – whether you're visiting the Louvre or the Notre Dame, you most likely won't be bombarded by any photo bombers on this trip!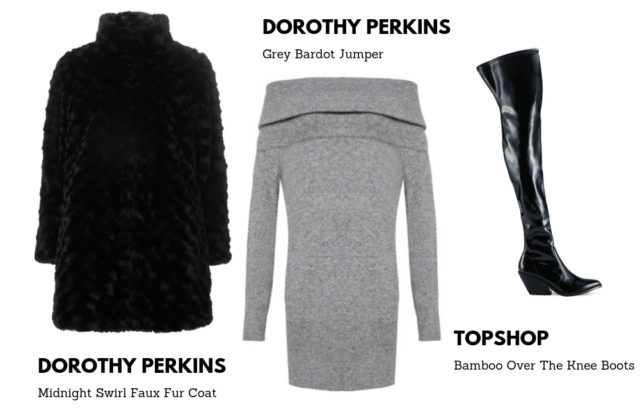 DOROTHY PERKINS Midnight Swirl Faux Fur Coat S$ 126
DOROTHY PERKINS Grey Bardot Jumper S$ 73.90
TOPSHOP Bamboo Over The Knee Boots S$ 196
Dinner at the Eiffel Tower during the Christmas season sounds like an absolute dream. Since you'll surely be documenting this once-in-a-lifetime moment, it's important you look your best! Adorn yourself in a soft faux fur coat over a knit dress for that elegant, but sophisticated look. And don't forget to finish it off with a pair of over-the-knee boots to keep your legs safe from the chill.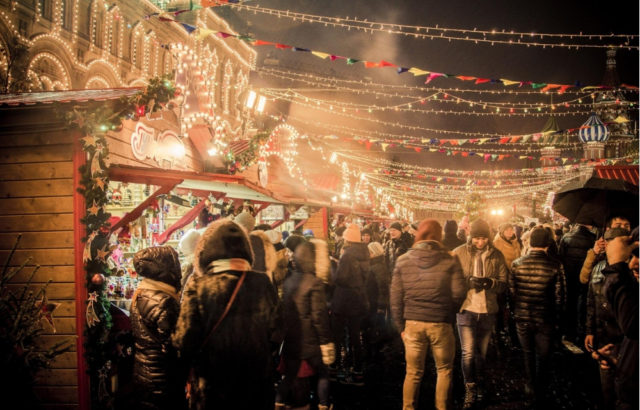 Spend your long holiday in the city of Lucerne for gorgeous scenery that will truly leave you spellbound. Apart from the dreamy riverside castles, during Christmas, this town looks like an exact replica of the Christmas Villages you see displayed in department stores. However, if you wish to venture out to the mountains for some skiing, a day trip to Mount Titlis comes highly recommended!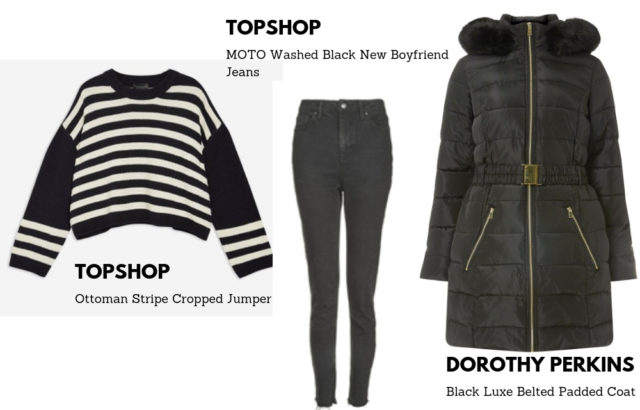 TOPSHOP Ottoman Stripe Cropped Jumper S$ 66.90
DOROTHY PERKINS Black Luxe Belted Padded Coat S$ 159
TOPSHOP MOTO Washed Black New Boyfriend Jeans S$ 99.90
Ditch that boring old ski outfit, and opt for something a little bit more fashion-forward! Grab a padded coat to wear over a thick striped sweater and some straight-cut or skinny jeans. This will ensure that easy slide into your ski boots and bring you both style and functionality!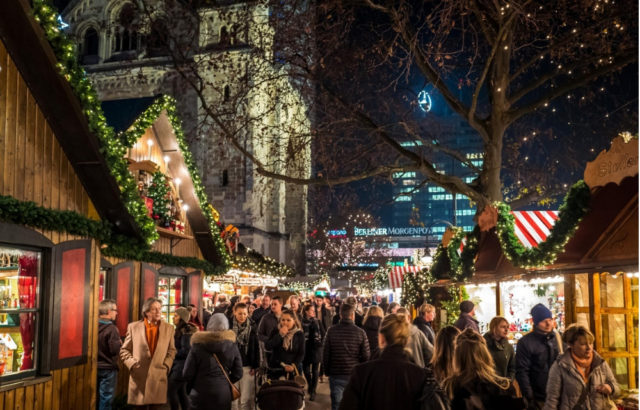 If your idea of winter consists of mulled wine and Christmas markets – Berlin is the holiday destination for you. Yup, this German capital is known to host not only Oktoberfest but also the best Christmas markets in the world! As both locals and tourists alike are spoilt for choice, we recommend the Weihnachtszauber at the Gendarmenmarkt, the Berliner Weihnachtszeit at Roten Rathaus and the Winterwelt am Potsdamer Platz! All throughout the city, you'll also find a number of light shows. Purchase the Berlin WelcomeCard Pass and travel seamlessly through the city via public transport, and get discounted entrance fees to the city's most popular attractions!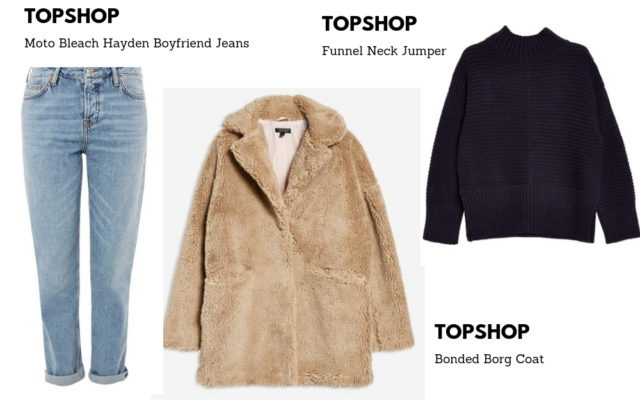 TOPSHOP Funnel Neck Jumper S$ 79.90
TOPSHOP Bonded Borg Coat S$ 159
TOPSHOP MOTO Bleach Hayden Boyfriend Jeans S$ 89.90
Since most Christmas markets take place at night, the temperatures are going to be even lower than usual so make sure you're absolutely bundled up! Over your thermals, put on a thick sweater, a coat and boyfriend jeans to fully enjoy your night out and about!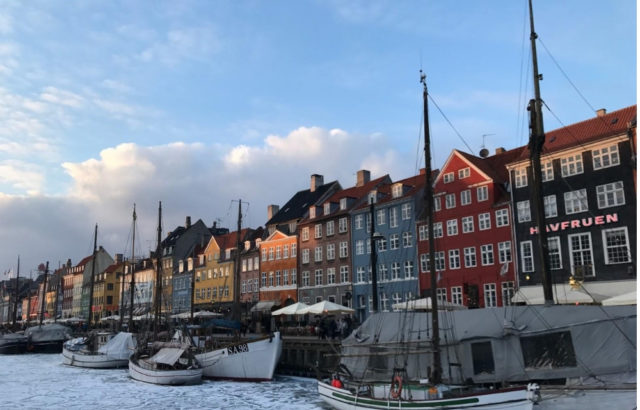 There's no doubt that you'll be glad to spend your winter holiday in the happiest city on Earth – Copenhagen! Although some say to visit during the spring and summer, there's something truly magical about Copenhagen during the Christmas season. If you're a fan of amusement parks, make sure you drop by Tivoli Gardens – a park that simply oozes Christmas!
If the canals haven't frozen over, one of the best things to do in Copenhagen – no matter the weather – is a Canal Tour. However, if it is frozen, feel free to join the locals as they skate or play ice hockey through the canals.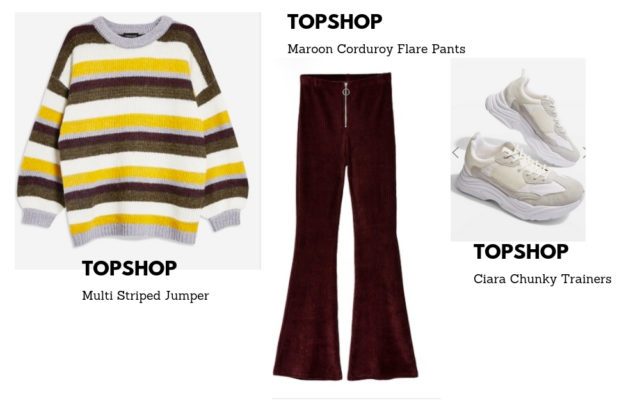 TOPSHOP Multi Striped Jumper S$ 79.90
TOPSHOP Maroon Corduroy Flare Pants S$ 66.90
TOPSHOP Ciara Chunky Trainers S$ 89.90
Blend into Copenhagen's colourful streets with a lovely striped jumper and a pair of pants in a complementary colour. And since you'll be doing a lot of walking throughout the city, make sure to keep it comfy, yet stylish, with some trainers.
10. Prague. Czech Republic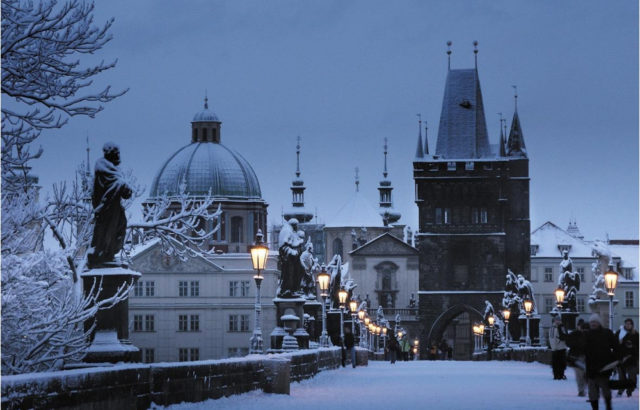 We didn't think it was possible for Prague to look even more beautiful, but once its covered in snow, it definitely feels like a scene straight out of a romantic fairytale. Although we'd choose Prague any day in the year, we can't ignore the existence of cheaper accommodation and shorter queues during this season! Perfect for a holiday with your special someone, you're both sure to fall in love with this city the moment you walk along the snow-dusted St. Charles Bridge.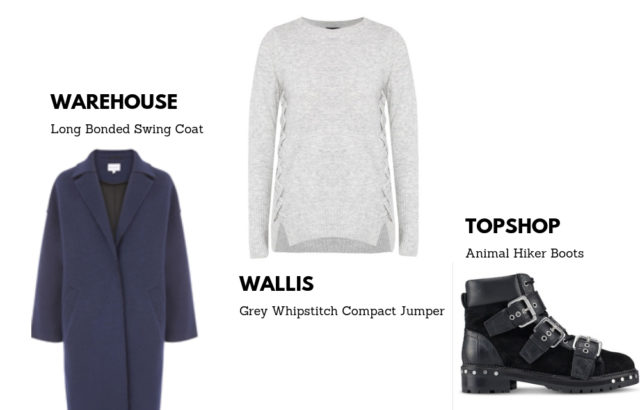 WALLIS Grey Whipstitch Compact Jumper S$ 93.90
WAREHOUSE Long Bonded Swing Coat S$ 87.90
TOPSHOP Animal Hiker Boots S$ 199
Opt for something more neutral for your outfit with a jumper and a dark pair of jeans. Finally, too keep the rest of yourself warm and toasty, pick up a long coat and some hiking boots!
Founded in 2014, Klook is one of the world's leading travel activities and services booking platforms. Klook gives travellers a seamless way to discover and book popular attractions, local tours, rail passes, food options, and unique experiences around the world on its website and award-winning app ('Best of 2015' & 'Best of 2017' by Google Play and Apple App Store).
With Klook's innovative technologies, travellers can book after arriving in their destinations and redeem the services by using QR codes or e-vouchers. Each day, Klook empowers countless travelers to indulge in their wanderlust and spontaneity through over 50,000 offerings in more than 200 destinations.
Get inspired by Klook at www.klook.com, the company blog or @klooktravel_sg on Instagram.