Prom is a huge event on any social calendar and picking the right outfit is no easy endeavour. With the endless possibilities – different styles, fabrics, colours and textures, it seems almost easier to skip the event all together but that's not an option!  It's a once in a lifetime experience so for all the girls out there stressing about which dress would be the perfect one, here are some great inspirations!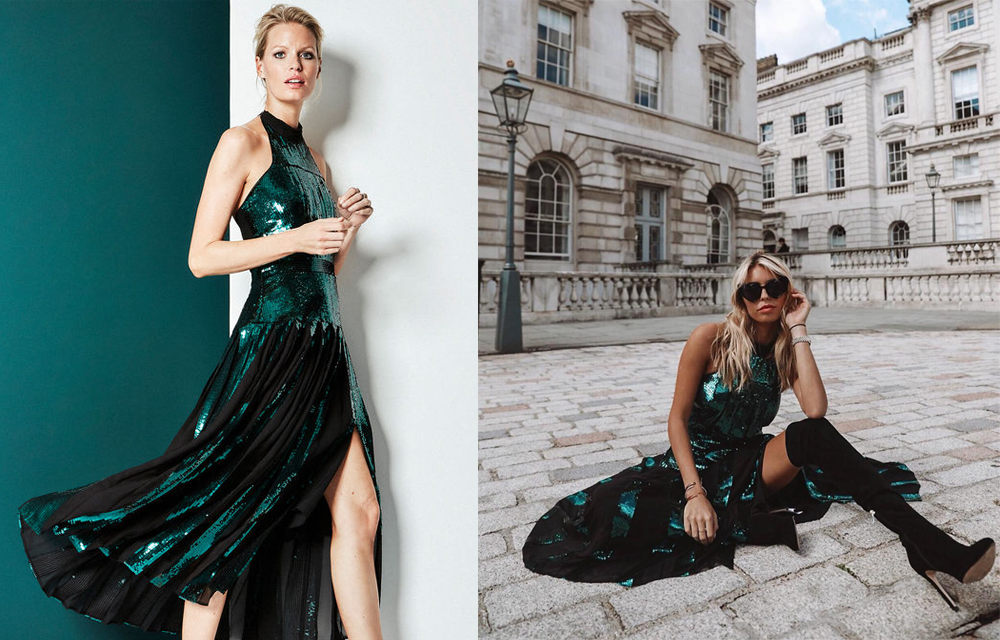 KAREN MILLEN Sequin Midi Dress S$979
Prom night is one of the few occasions that you can shimmer to your heart's content and no one can fault you for it. At the same time, you want to do it in the classiest way. Opting for a green delicate sequin piece (instead of the black one you probably had in mind) is going to make you satisfy your shimmer prom dreams while keep you looking youthful yet sophisticated.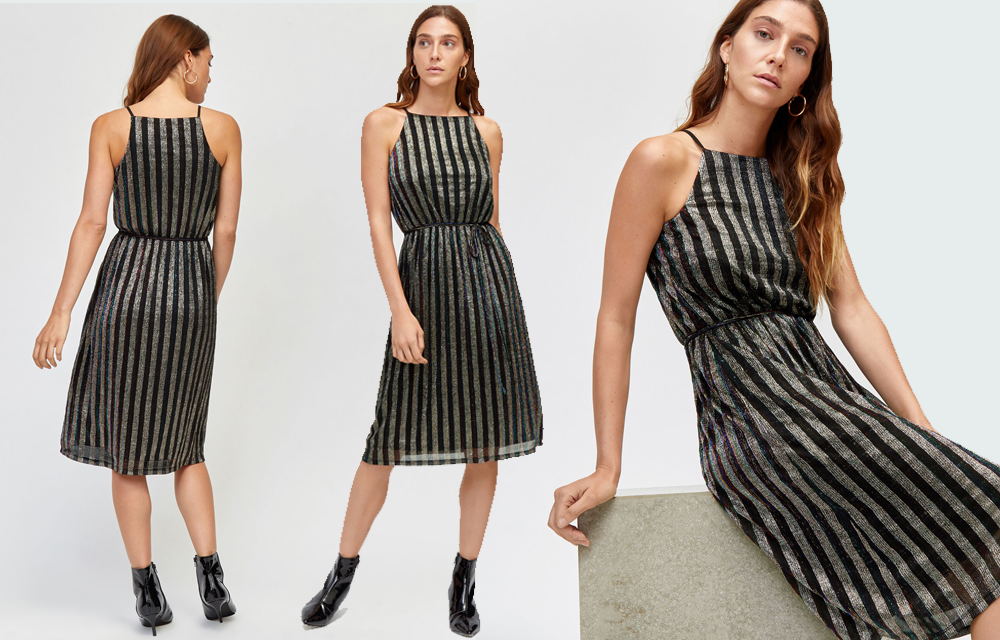 WAREHOUSE Metallic Rainbow Stripe Dress S$119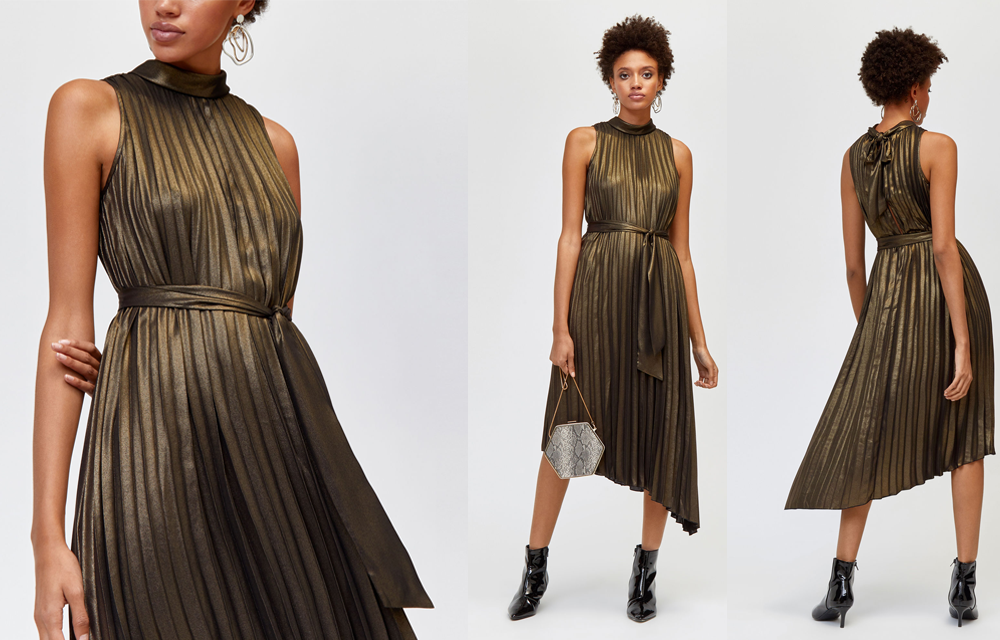 WAREHOUSE Foil Pleated Midi Dress S$199

Another amazing alternative to something with shimmer would be to explore metallic fabric. Instead of a glittered overkill princess gown, the metallic rainbow and pleated detail on these babies are going to catch the lights in the ballroom and make you want to dance all night long. WAREHOUSE Foil Pleated Midi Dress is also finished with an asymmetric hem, it's hands-down a memorable metallic piece.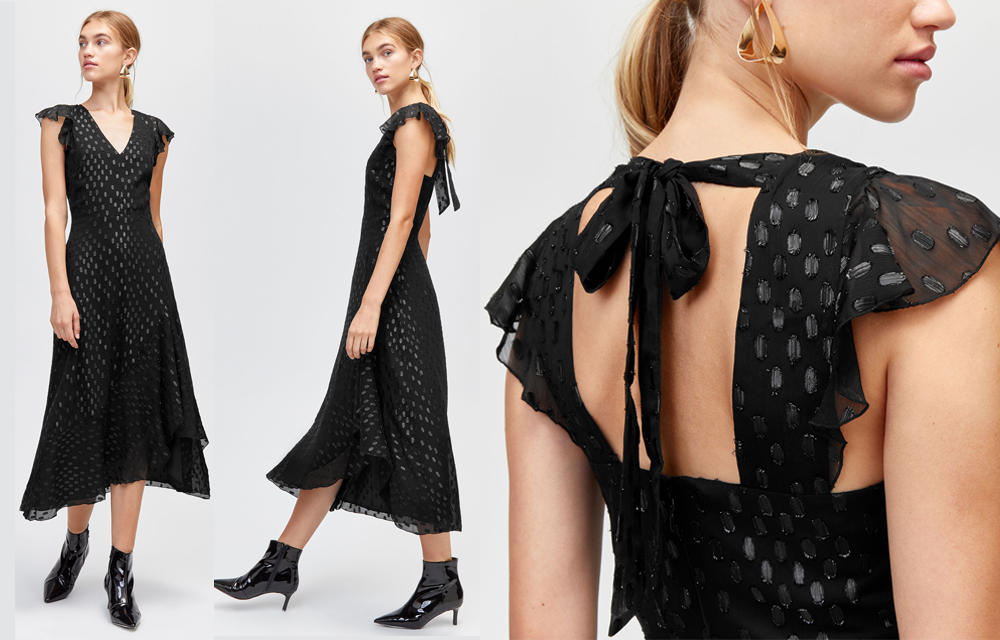 WAREHOUSE Metallic Spot Midi Dress S$189
Sparkly spotted metallic polka dots like these give you the same effect while being more subtle. This piece also incorporates a dainty v-neck and playful ruffles that give you an extra flirty look for the evening.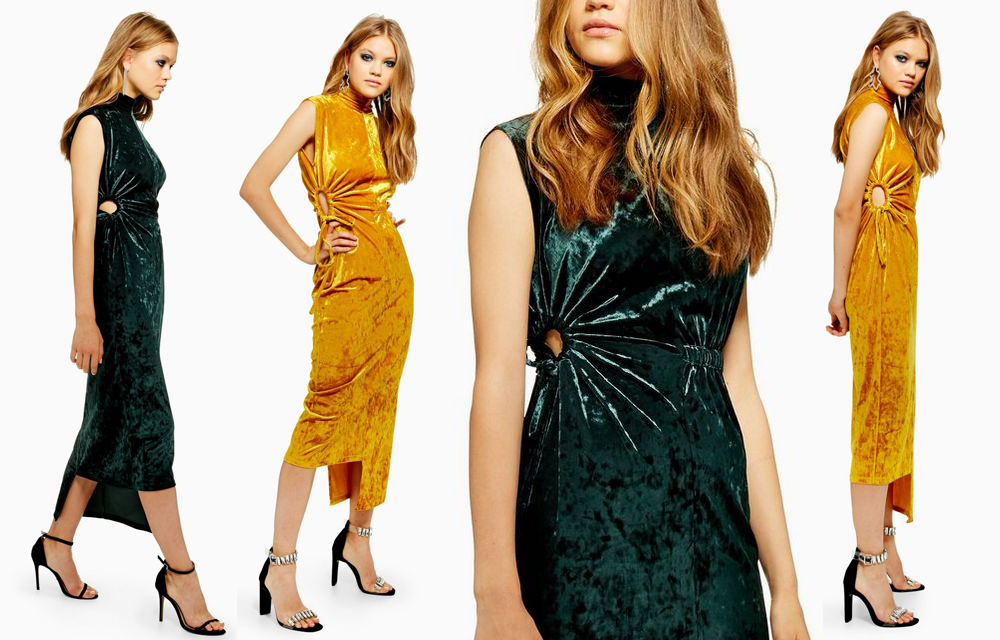 TOPSHOP Velvet Ruched Midi Dress (Green) S$79.90
TOPSHOP Velvet Ruched Midi Dress (Yellow) S$79.90
There are plenty of ways to make high neck dresses look stylish and not like you're wearing an oversized turtleneck. Apart from the unique colours, the cut out and ruching on these dresses takes it up a notch and will give your prom look a sexy touch.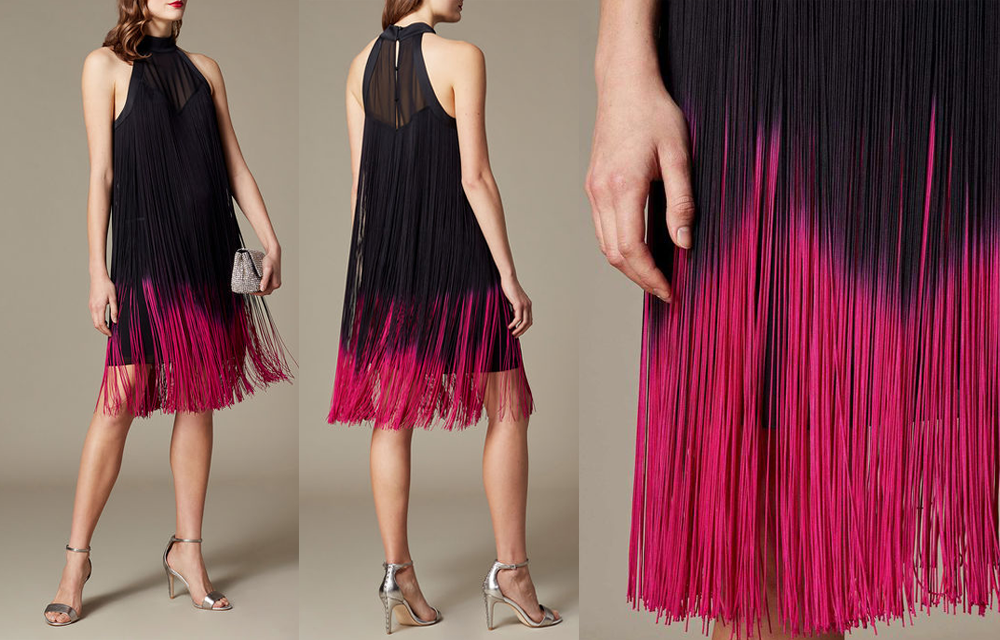 KAREN MILLEN Dip Dye Fringe Dress S$559
Another way high necks can be made fun is with fringe. Once again, with an outstanding pink fringing, all eyes are going to be on you while you dance the night away.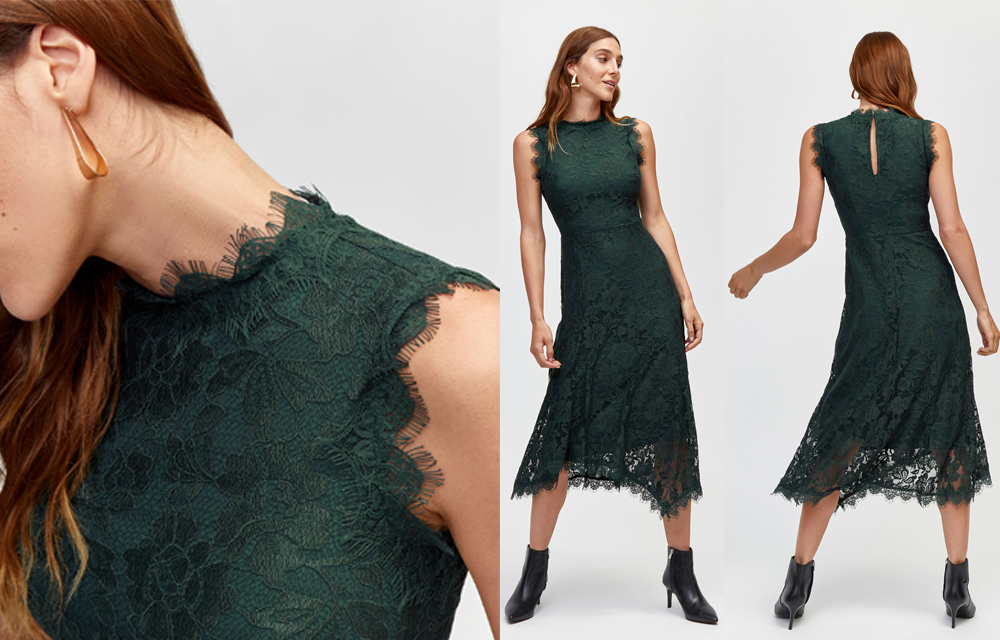 WAREHOUSE Lace Midi Dress S$199
Afraid of looking too uptight? In a dress adorned with this much lace detail, your youthful, girly nature will surely shine through! Coupled with the high neckline, you'll be the most polished and feminine babe of the school!