Can't seem to do anything lately? In need of an inspiration or two? Here are 10 local florists you should check out on Instagram today to get some floral-spiration.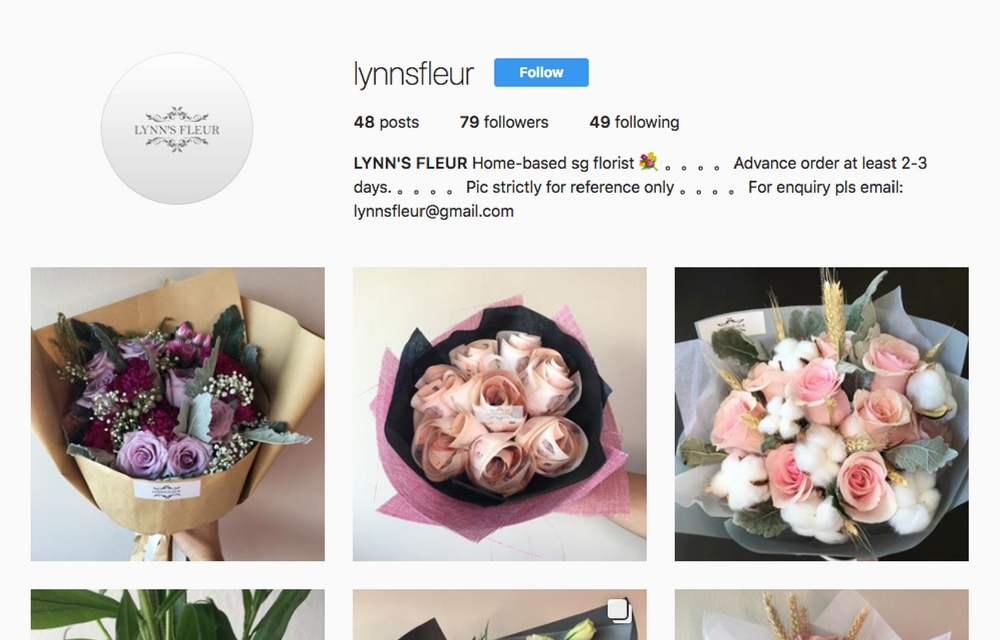 What better way to start off with a (somewhat) newbie that certainly knows her thing. Joining Singapore's florist community on Instagram in May 2017, Lynn's Fleur has surely grown with time.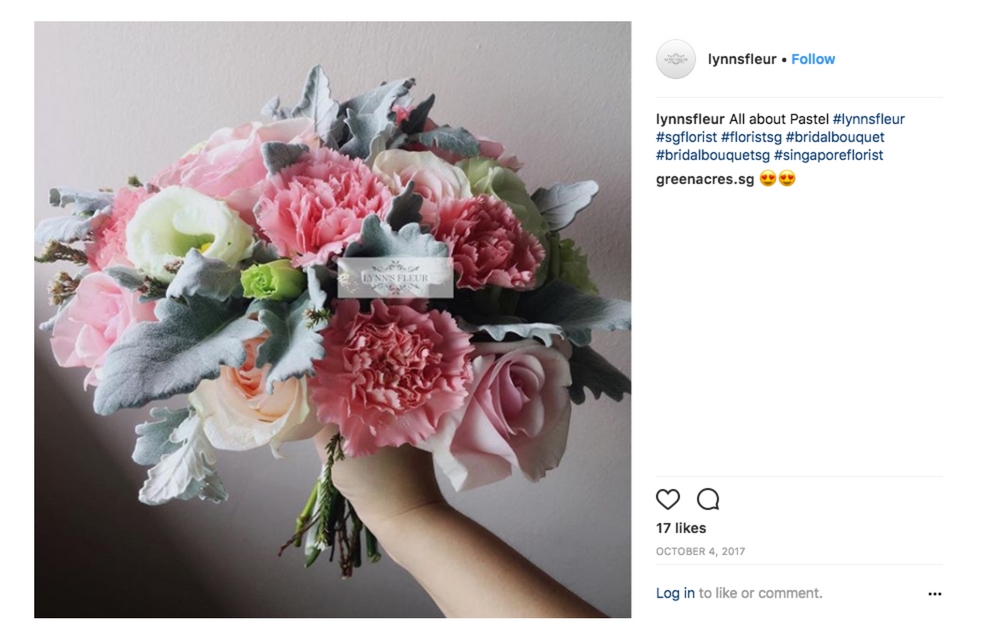 Although she may not have the most aesthetically pleasing feed with an ongoing theme, there is something about Lynn's Fleur that has caught our eyes. Just take a look at this bunch!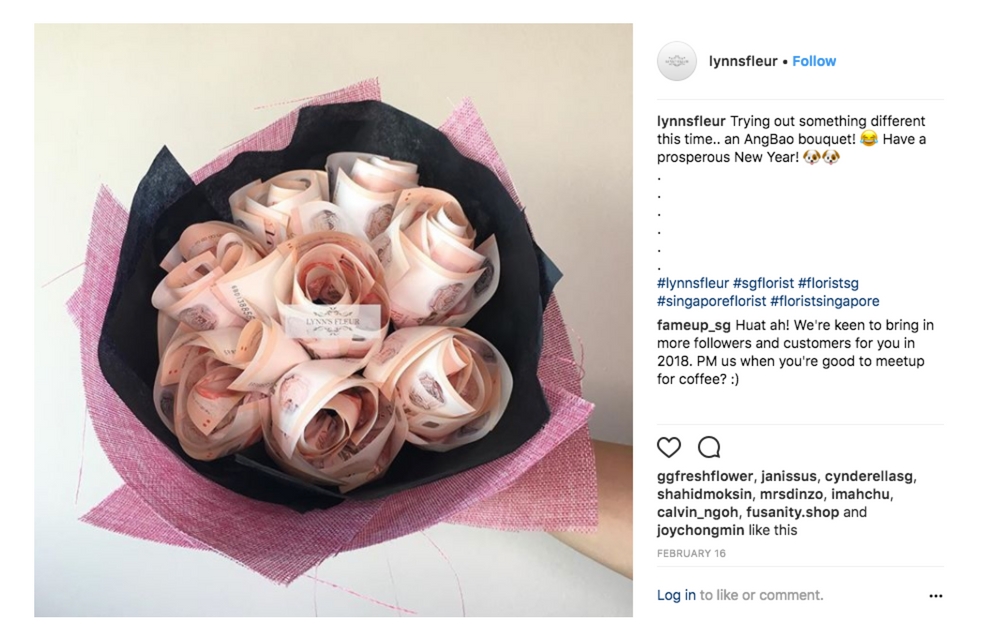 Plus, you've got to give it to her for creating this absolutely stunning roses bouquet from a whole bunch of $10 notes. It's impressive!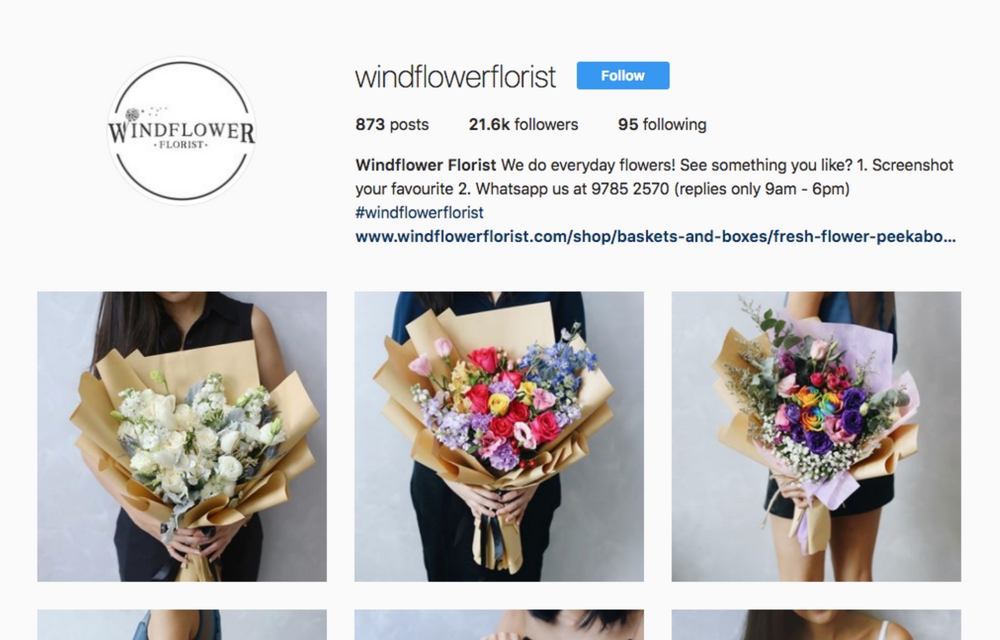 Part of finding a florist on Instagram to get some floralspiration is to not judge her by the first few posts, because we certainly believe the recent three posts on @wildflowerflorist doesn't do them justice at all.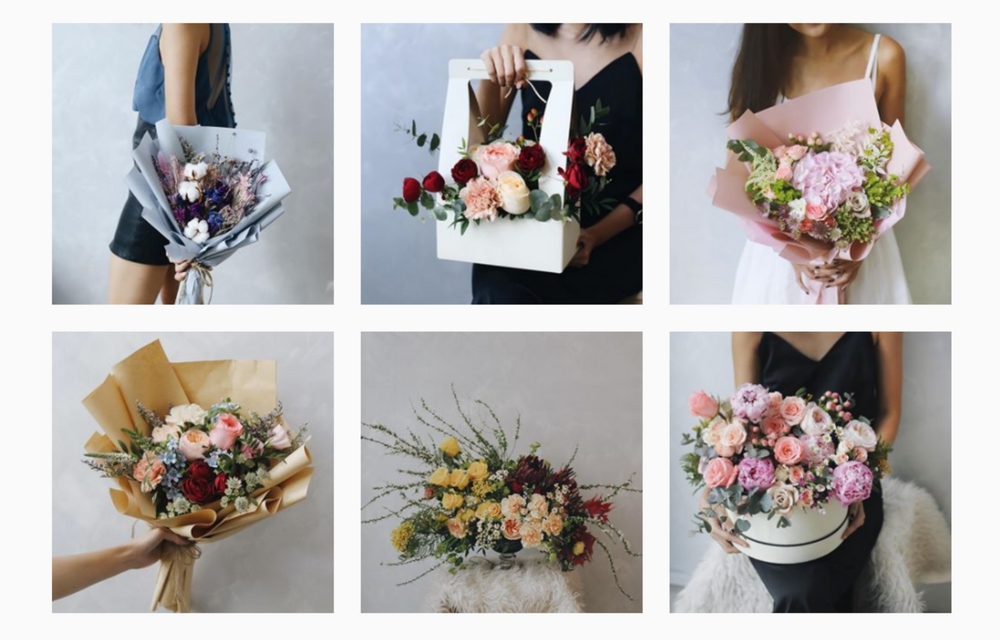 Take a look at the 6 subsequent posts after their latest 3. We called dibs on the Peek-A-Boo box of flowers!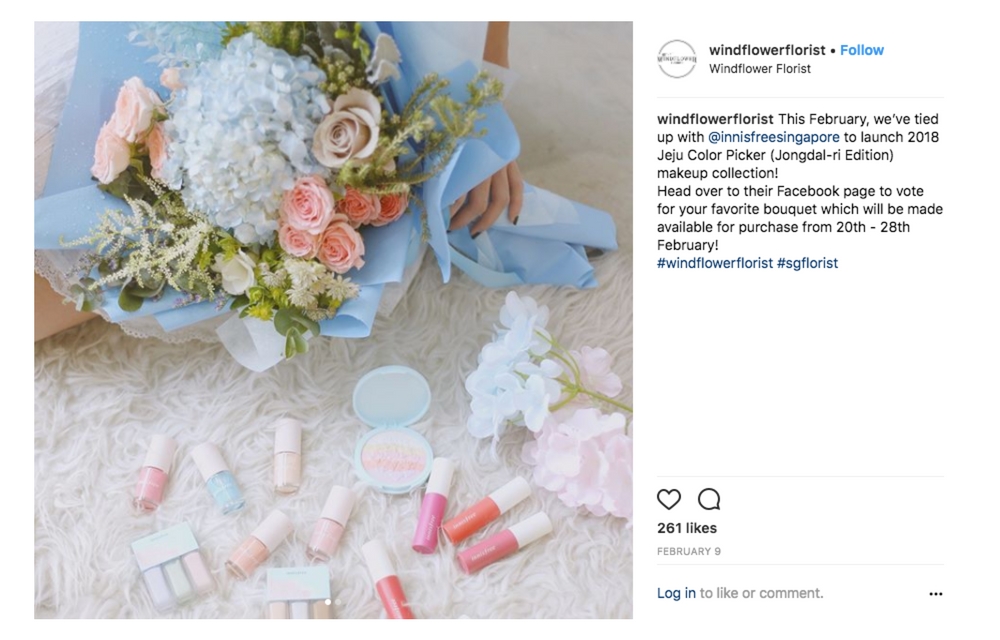 Psst, did you know they were the ones who created the bouquet that was featured on Innisfree's latest Jeju Color Picker (Jongdal-ri Edition) collection campaign?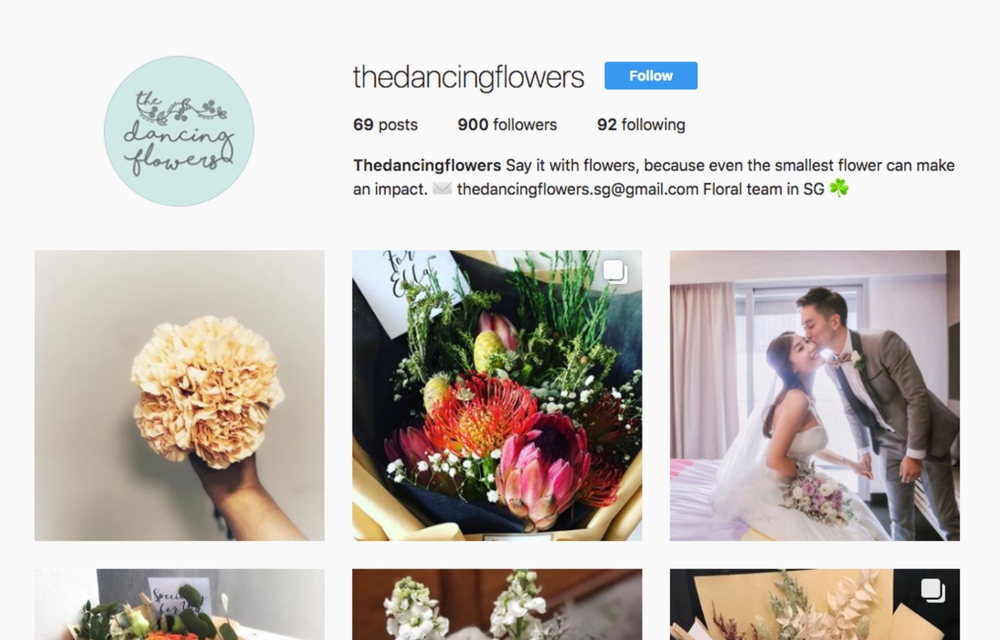 Set up in December 2017, The Dancing Flowers is yet another local florist to keep a look out for.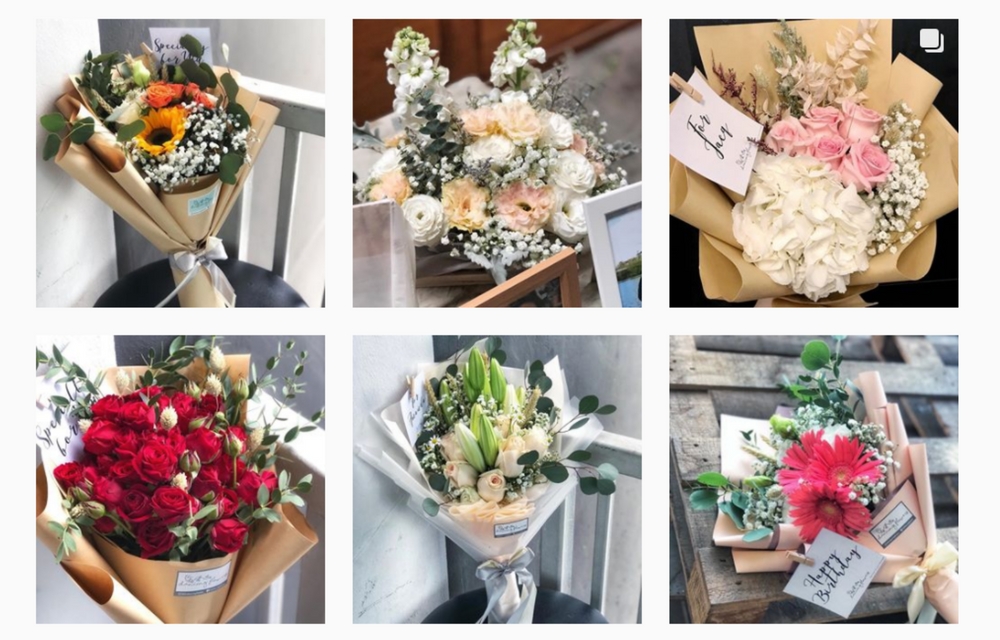 With beautiful combinations of the blooms and greenery, you will never be disappointed with a bouquet from The Dancing Flowers. Plus, feasting your eyes on an occasional posting by them would definitely brighten up your day a little!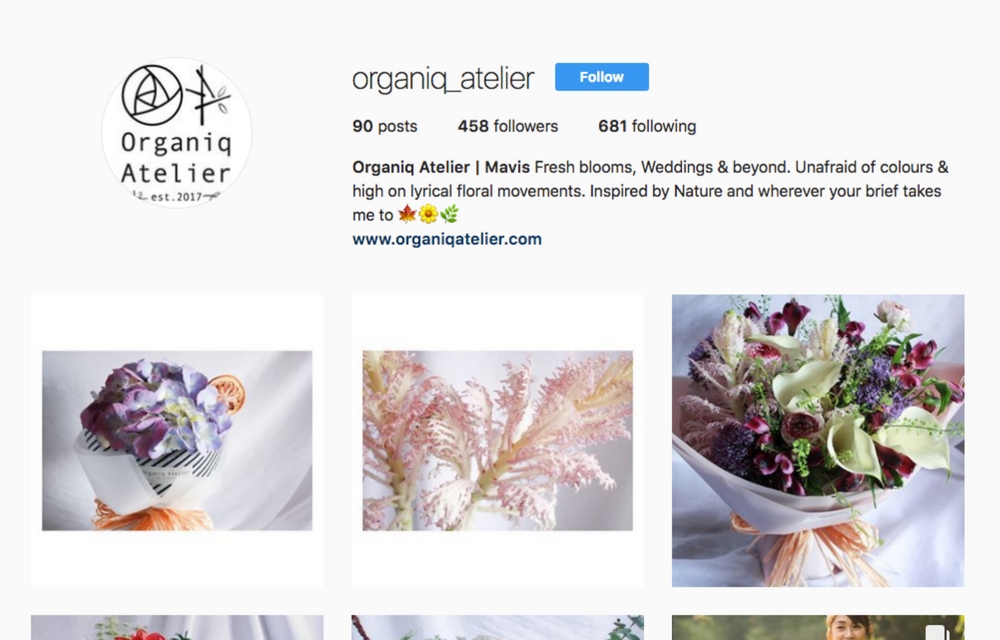 If you are looking for page that gives off an indie vibe, Organiq Atelier is the answer.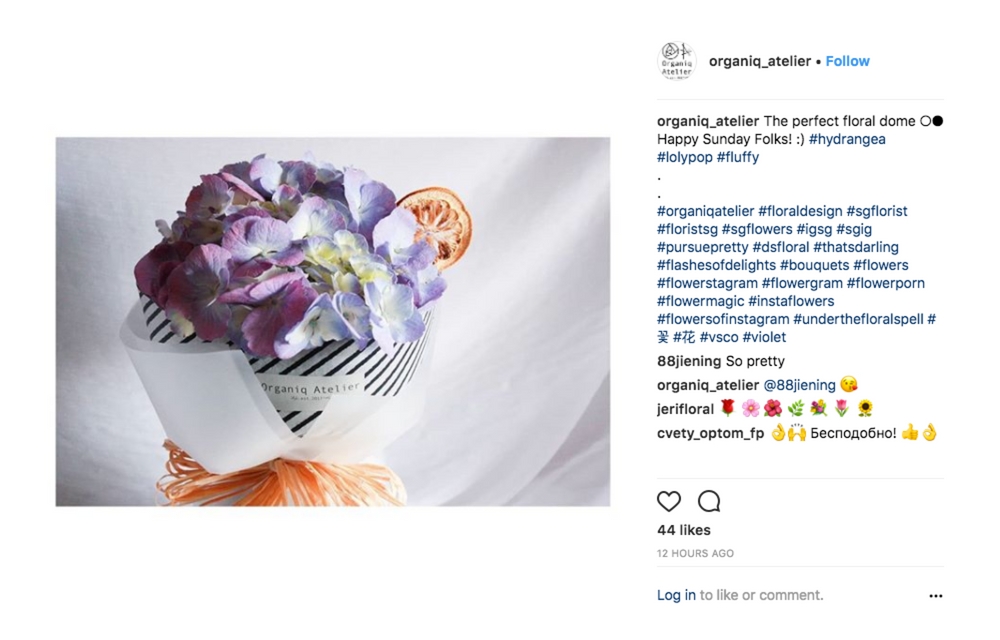 Inspired and influenced by nature and modern arts, Mavis from Organiq Atelier certainly has a different style compared to everyone else in the game. This hydrangea bouquet says it all.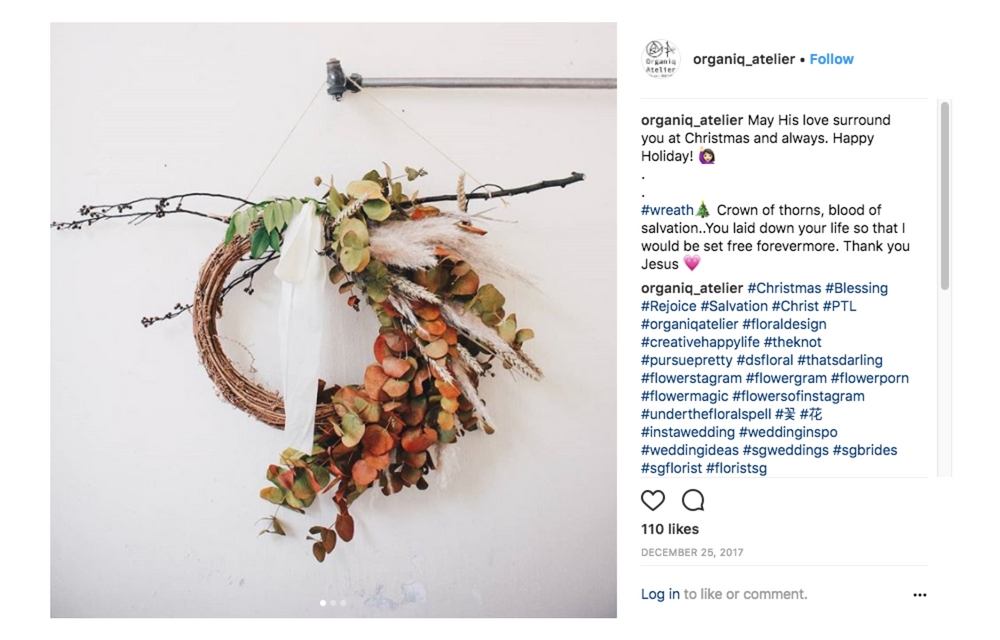 Not convinced? Take a look at this rustic creation of theirs.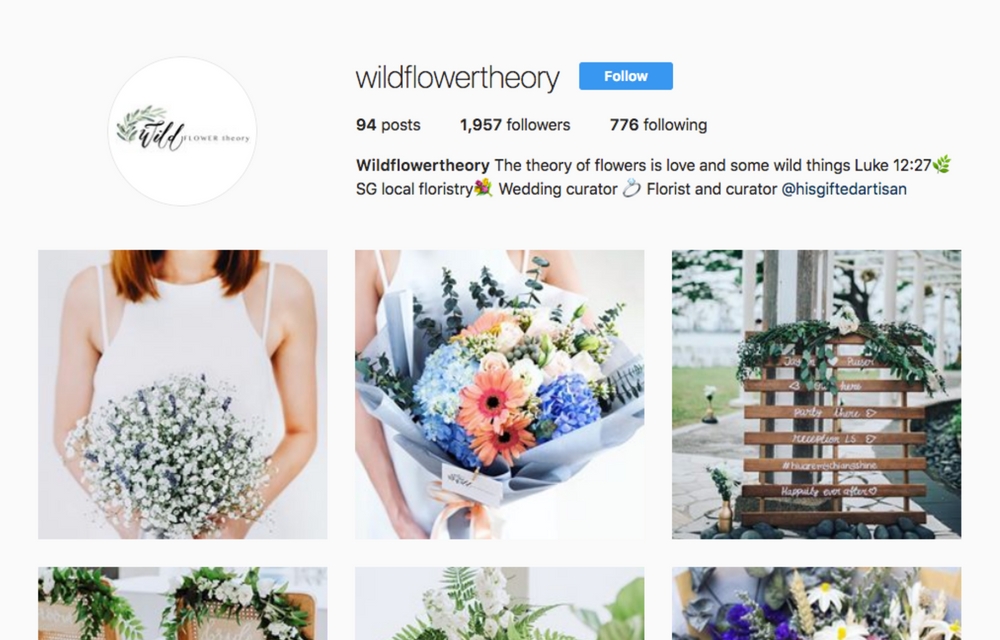 From floral arrangements for weddings to bouquets for any occasion, Wildflower Theory, has it all.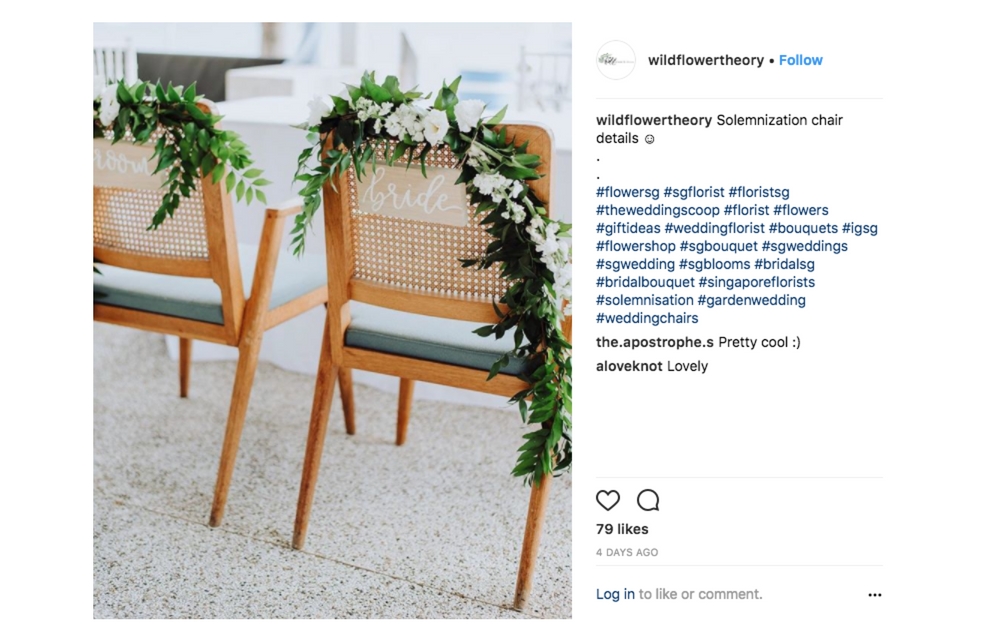 We mean, you don't necessarily have to be a bride-to-be or that boyfriend in need of a bunch of fresh flowers to check out Wildflower Theory; Their instagram worthy images IS the reason why you should check out @wildflowertheory.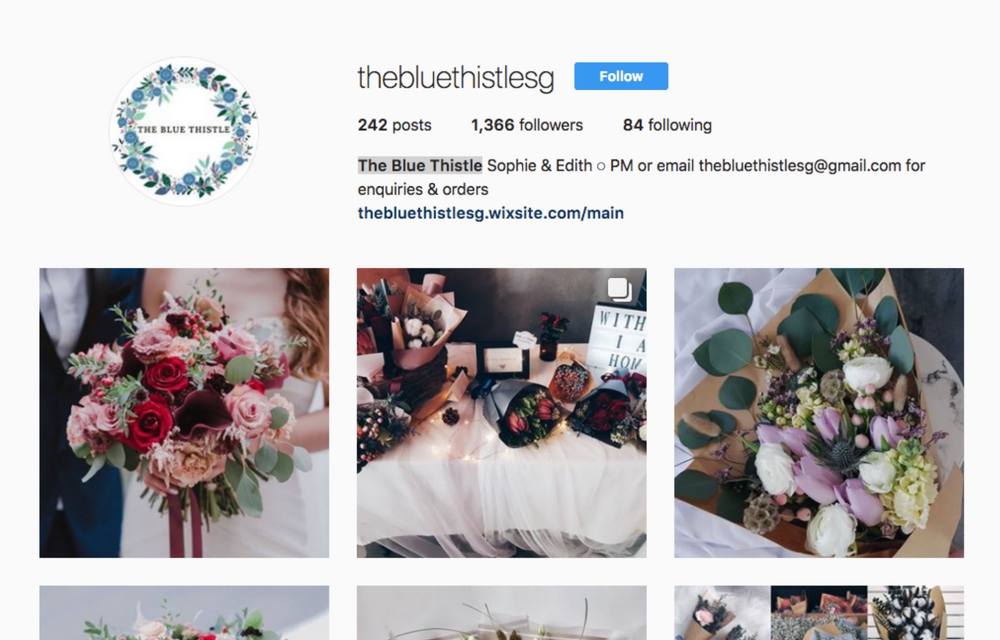 Established in 2016, The Blue Thistle's has definitely come far. You can see their improvement through their feed, though they do have fantastic skills to begin with. Their bouquets just seemed to top one another after with each creation!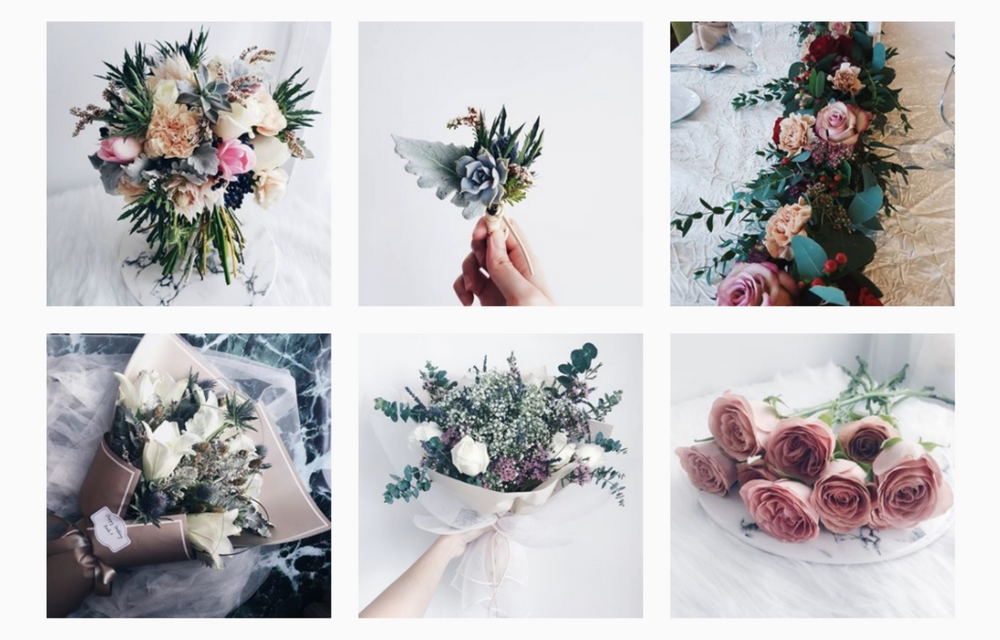 Furthermore, who can say no to following this extremely aesthetic account. Here is a glimpse of the fantastic content they have.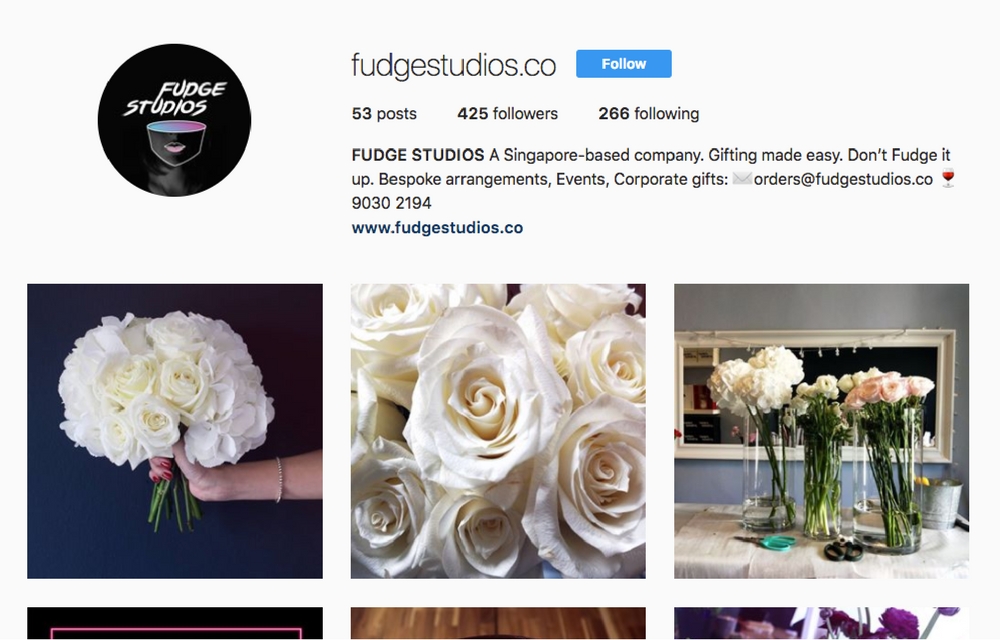 Edgy and sassy, that is what Fudge Studios is. We know it doesn't sound like your typical florist but this is the place to get your Instagram worthy box of flowers.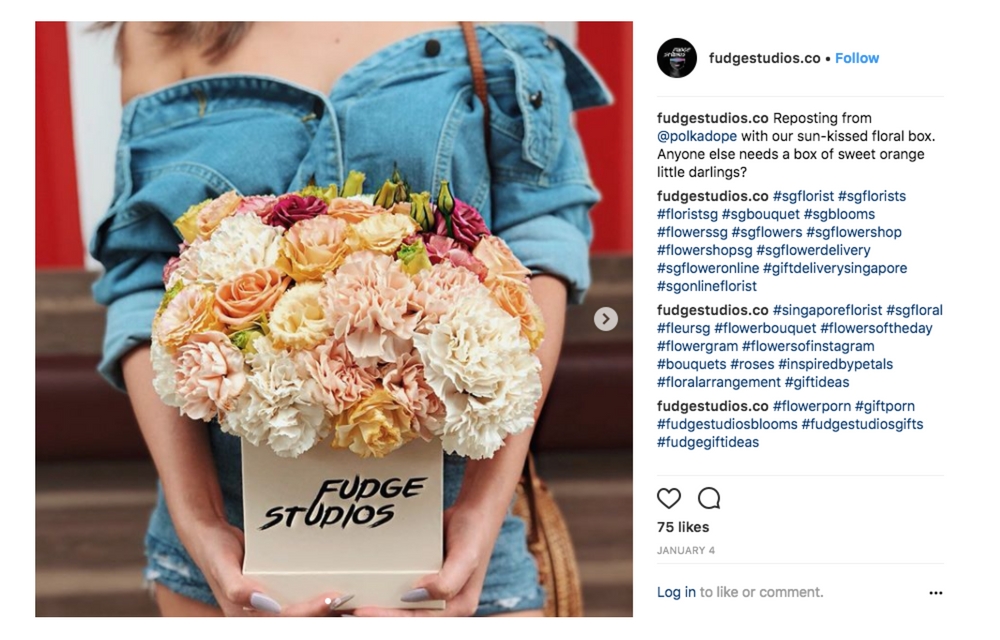 Besides doing the usual bouquet that everyone loves, Fudge Studios brings the flowers in a box pictures from the internet to Singapore. It's creative and would certainly sit there and add a pop of colour to your room.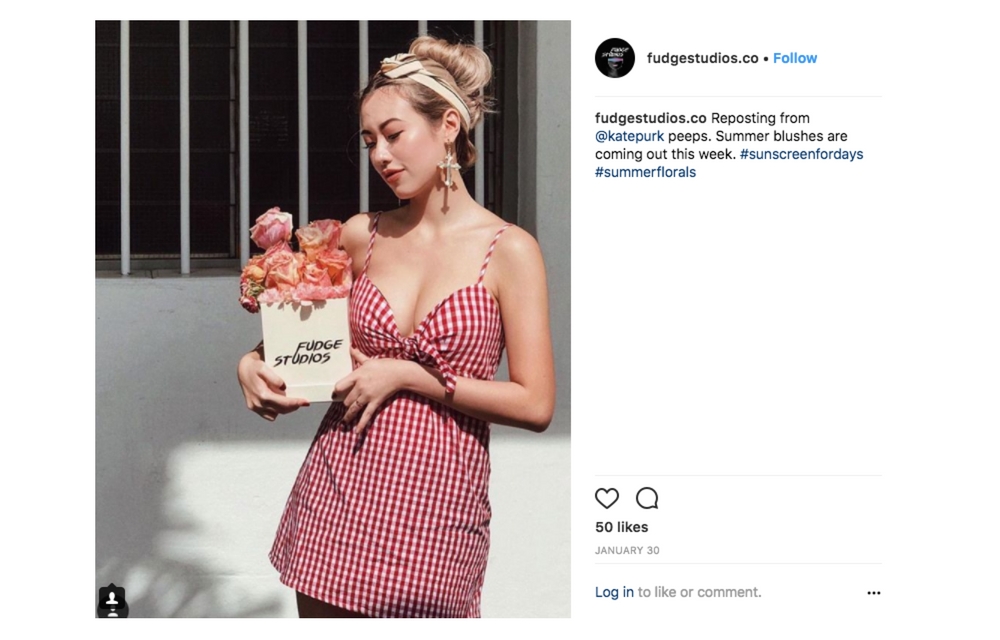 So if you've got a really out of the world girlfriend who just doesn't feel much for bouquets or simply want to up your game and surprise your girl, Fudge Studios is the way to go.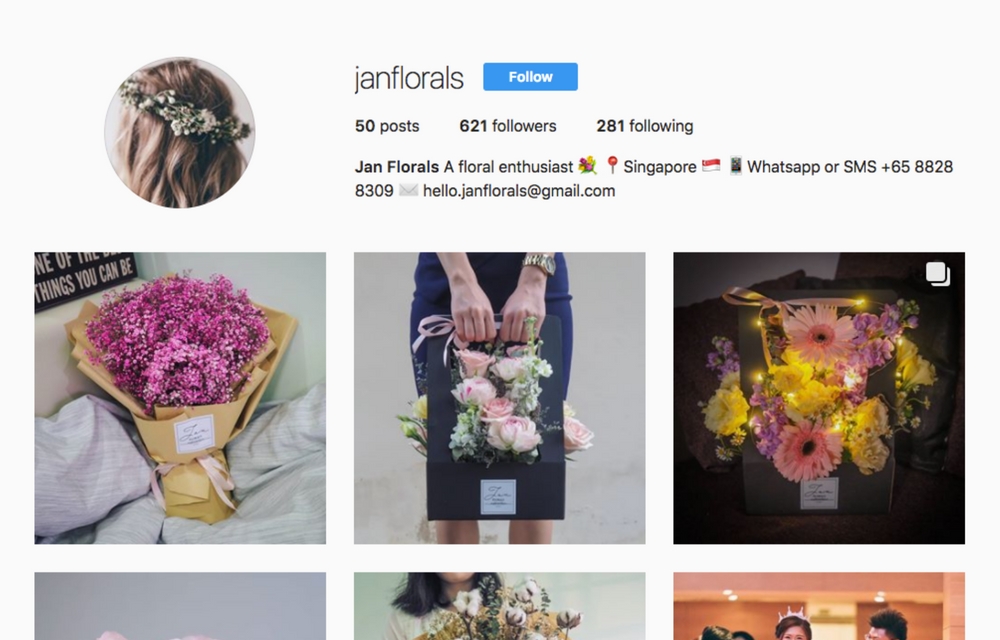 Yes, we've talked about flowers in carriers we can't seem to get enough of that quirky design. If you are like us, you should check out Jan Florals. Besides doing the basic bouquets, they do flowers in carriers too!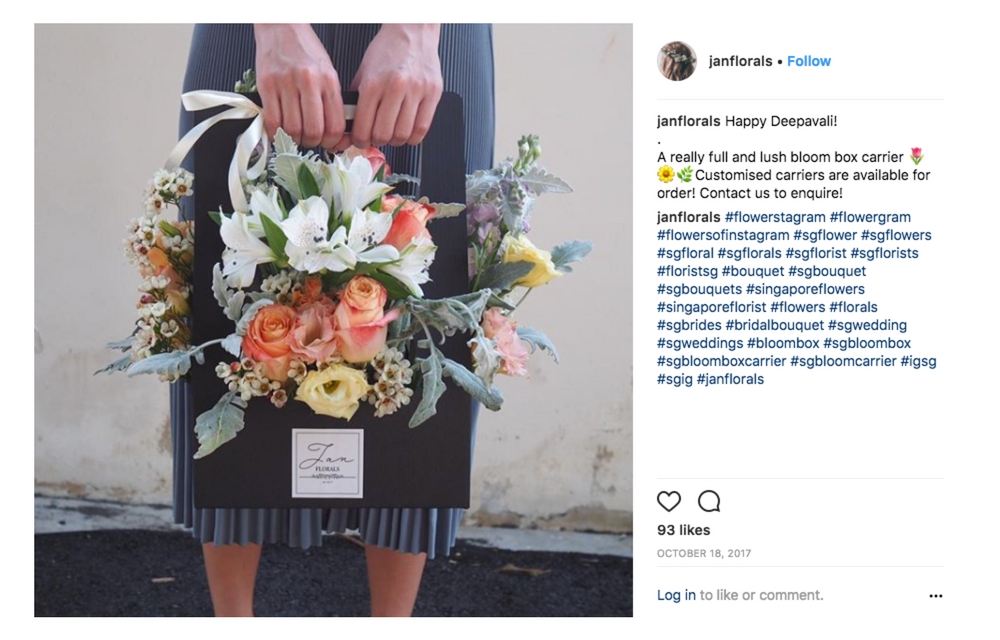 Did we mention that they create bouquets for weddings too? We mean, you don't necessarily have to get a bunch like this on your wedding day.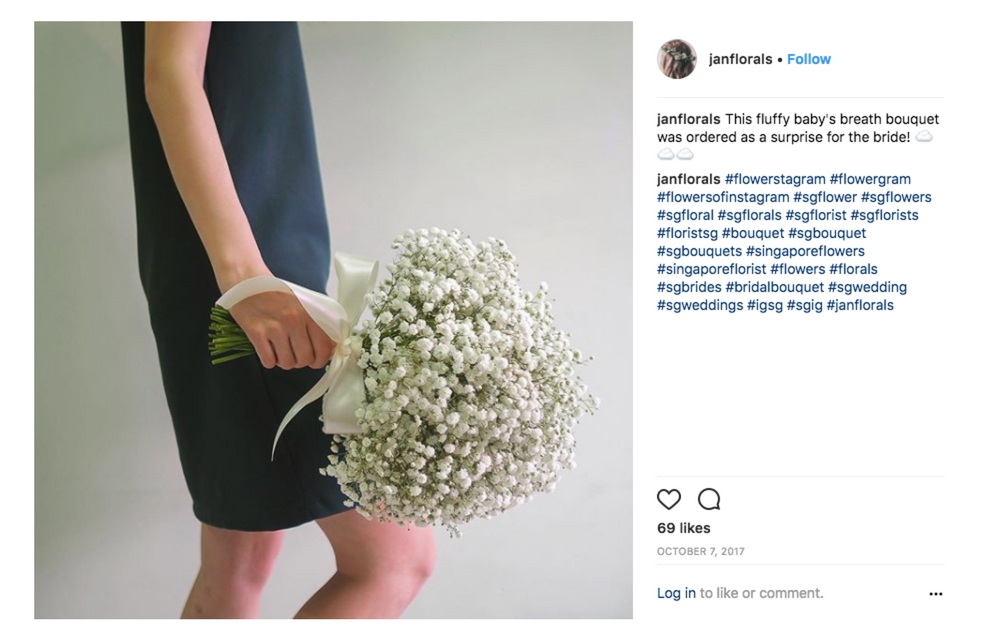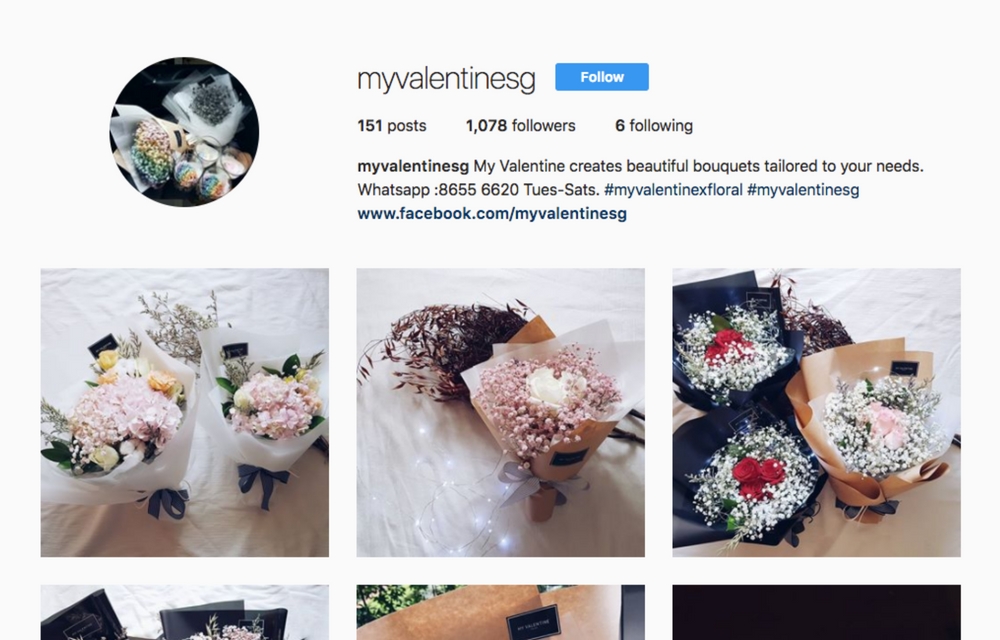 Apart from being a baby breath galore, My Valentine devotes her time in making really great bouquets. Have a look at how aesthetically pleasing her creation and her Instagram feed are!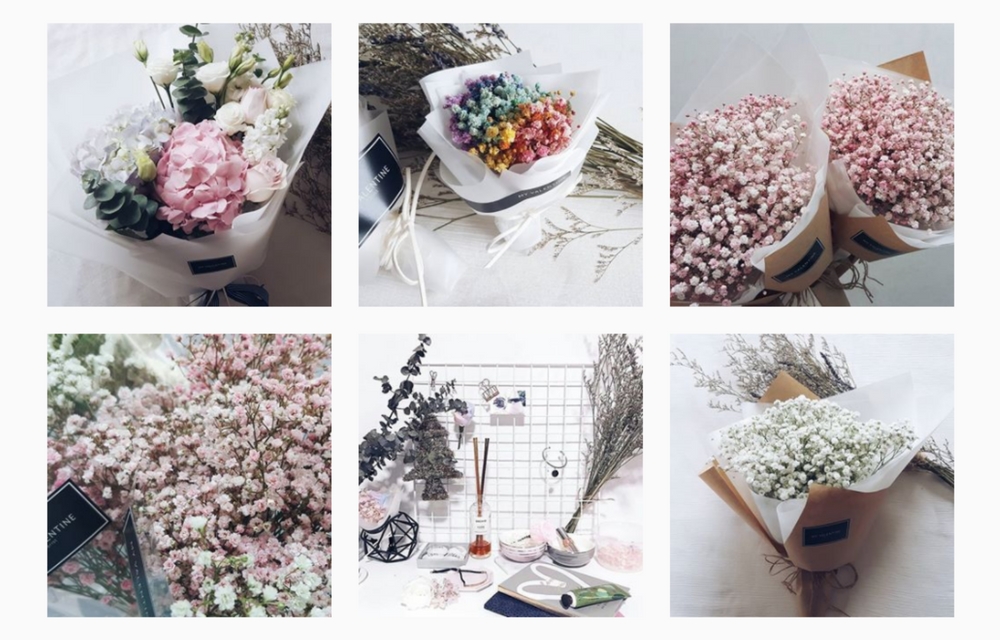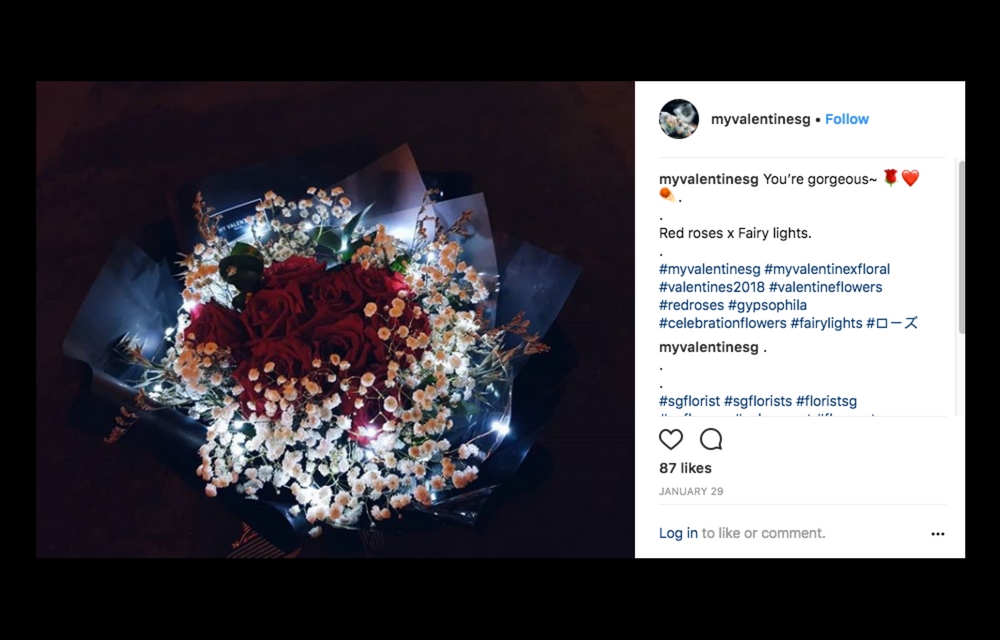 A bouquet of roses and baby breath topped off with some fairy lights, that is #goals right there. If this isn't a concoction for romance , we don't know what is.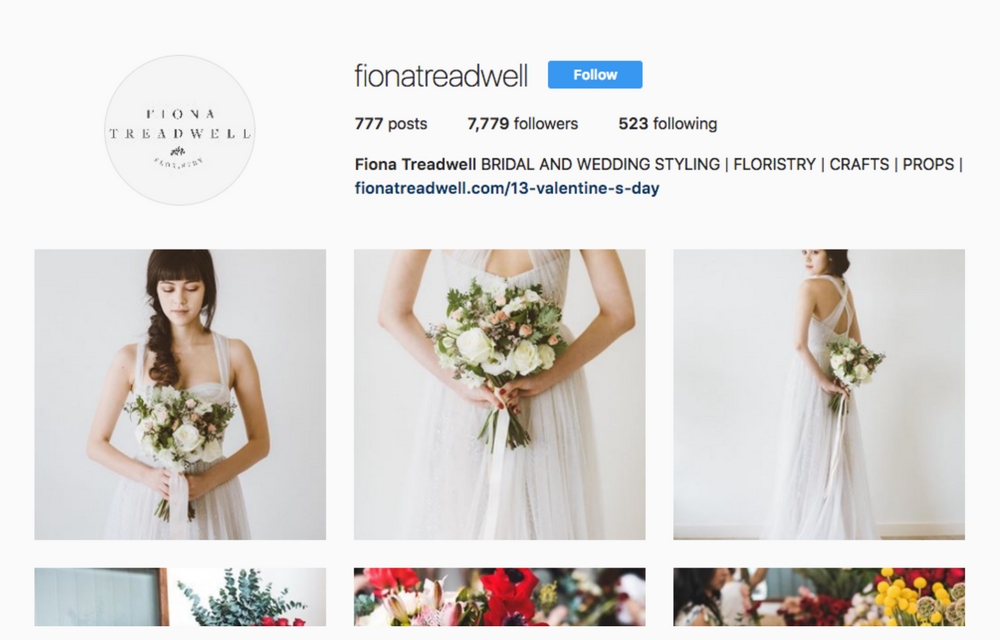 Last but not the least, if you are really into floral arrangements for weddings, you should follow Fiona Treadwell.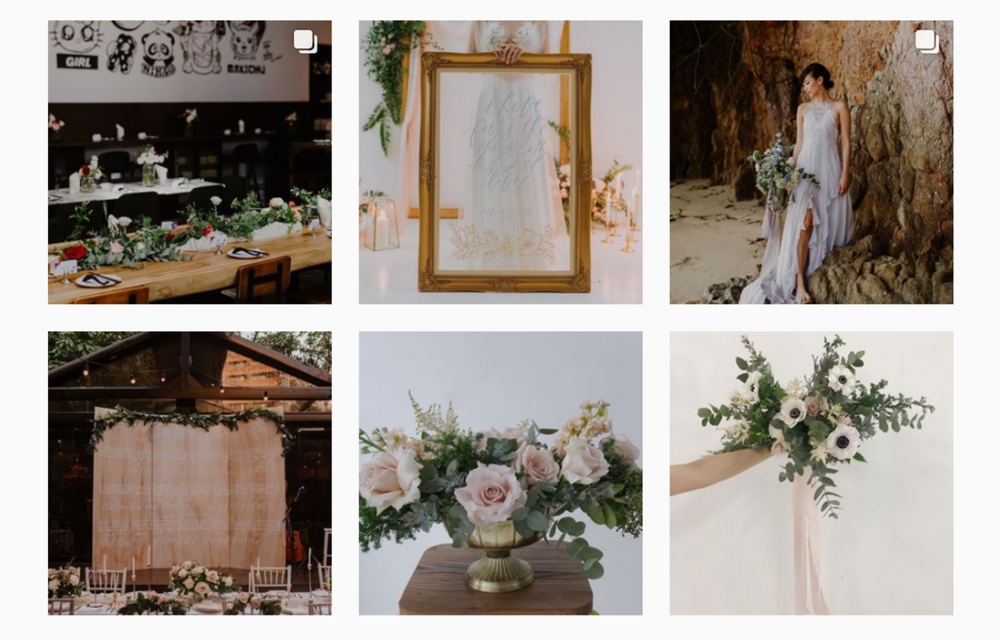 You can surely feast your eyes with the spread that Fiona Treadwell has to offer. With a variety of wedding themes that they had along with the various styles of bouquets and setups, having them on your following will definitely give your feed a little extra something to look at everyday.