"I won't be a rock star. I will be a legend." – Freddie Mercury
And that he did. Decades may have passed since his passing, but the king of Queen will never be forgotten. More than an extraordinary performer, Freddie Mercury also redefined male fashion trends forever with his flamboyant and extravagant looks.
From stage to screen, here's a list of the man's most iconic looks and how you could replicate them in time to watch Bohemian Rhapsody (2018)!
We Are The Champions (1975)
Want to know another reason why everyone loved Queen?
Everything about this record smashing hit was with the fans in mind. This video was filmed with Queen's fan club members at the New London Theatre Centre and it was written to involve the fans (foot stomps and all) in the performance of the song.
In nothing but a white and black leotard and a gold chain, Mercury crooned his way into the hearts of fans all over the world and we're here to show you how you can do it too!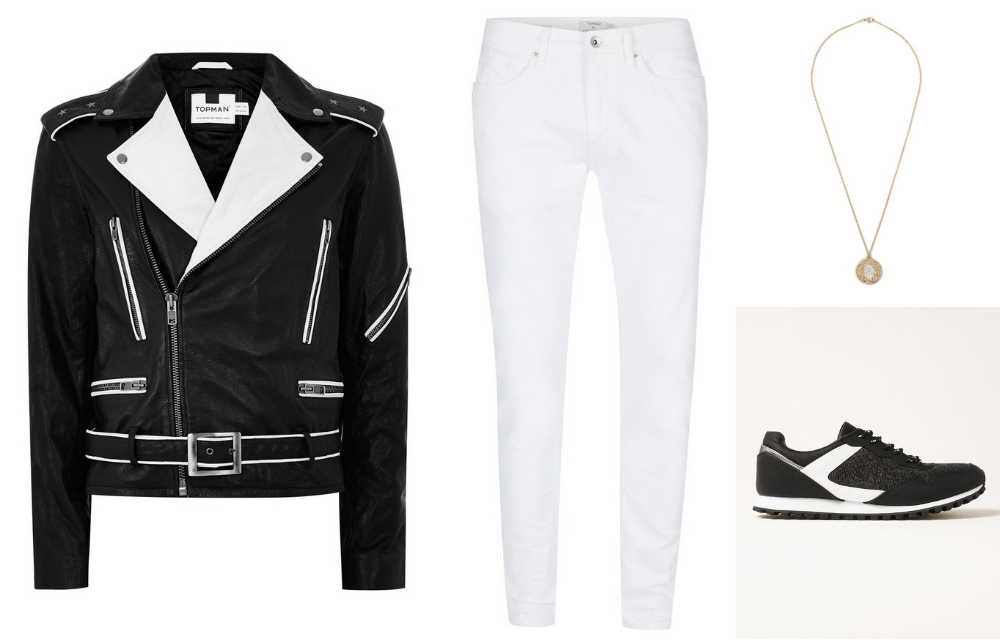 TOPMAN Black And White Leather Biker Jacket S$413
TOPMAN White Stretch Skinny Jeans S$59.90
TOPMAN Black Shade Retro Runners S$116
TOPMAN Gold Skull Necklace S$23.90
Now how about we highlight Mercury's most looks that were immortalised on stage and not on screen! This double live album gave us double the iconic outfits!
As simple as a shirt + pants + jacket combo may be on paper, Mercury still manages to command the attention of thousands with this yellow military jacket acting as a statement piece over his white get up. The detailing on the skinny jeans also will add a little pizzazz!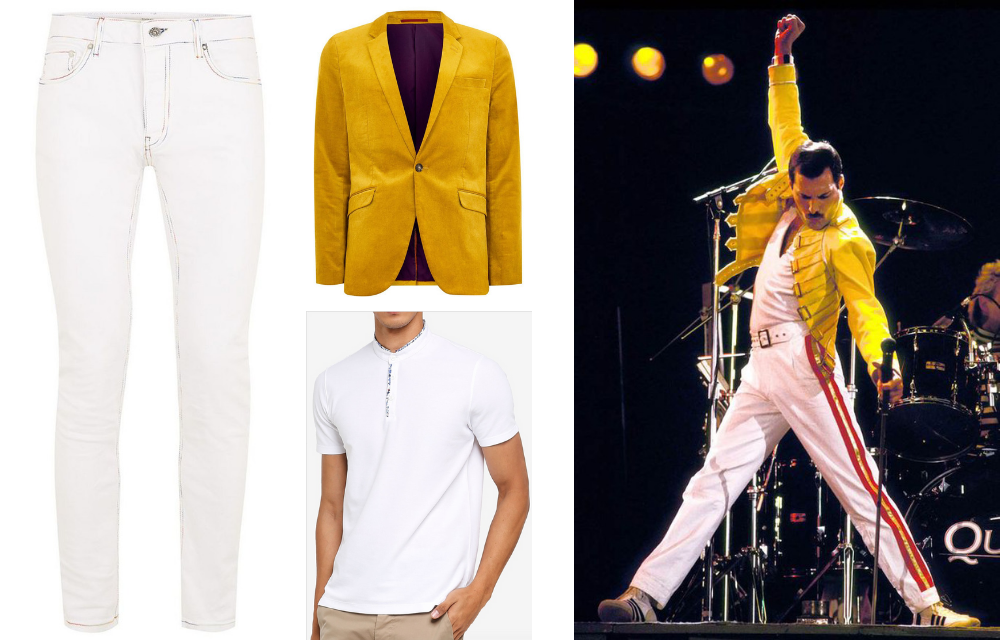 TOPMAN Mustard Corduroy Super Skinny Blazer S$233
G2000 Floral Stand Collar Polo Shirt S$53
TOPMAN White Contrast Stitch Stretch Skinny Jeans S$93.90
The royal iconography just won't stop coming! Nothing is more fit for the king than a luxurious robe and some sparkly accessories.
Keep the jeans from the previous outfit and throw on a pair of sneakers and you'll have that hint of rebelliousness that he did while prancing around on stage.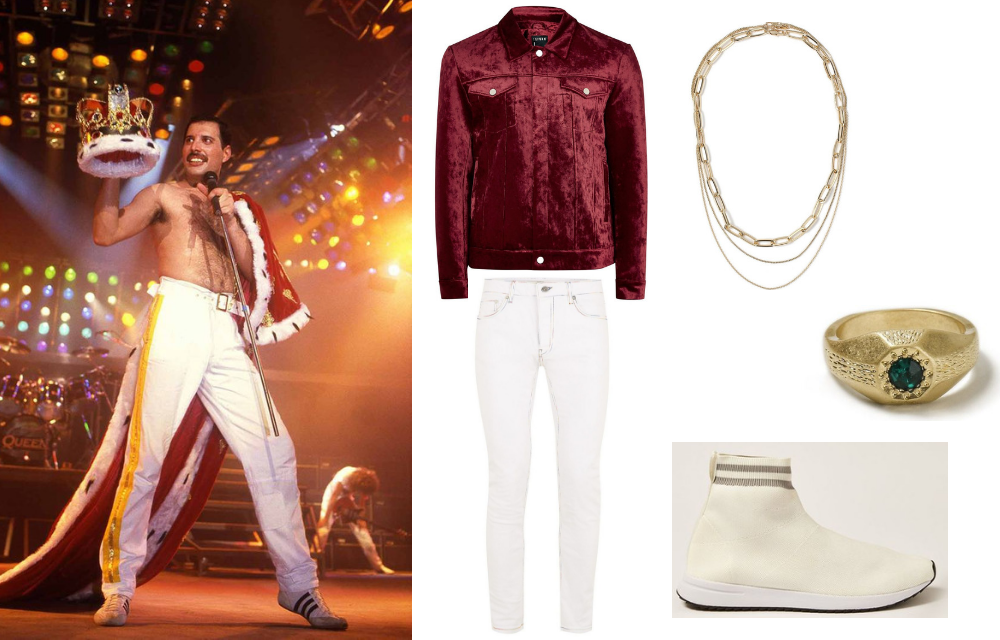 TOPMAN Red Velvet Western Jacket S$223
TOPMAN White Knit Viper Sock Boots S$126
TOPMAN White Contrast Stitch Stretch Skinny Jeans S$93.90
TOPMAN Gold Multi Row Necklace S$39.90
TOPMAN Gold Crystal Ring S$26.90
While it may seem that the man loved his white jeans, Mercury was known to have gone above and beyond to put on an extravagant show. Despite the 30-song setlist the legends had planned for this tour, Mercury braved the torrent of sweat that came hand in hand with this full leather get-up.
Like he was once quoted saying, "It's not a concert you're seeing, it's a fashion show." That is commitment.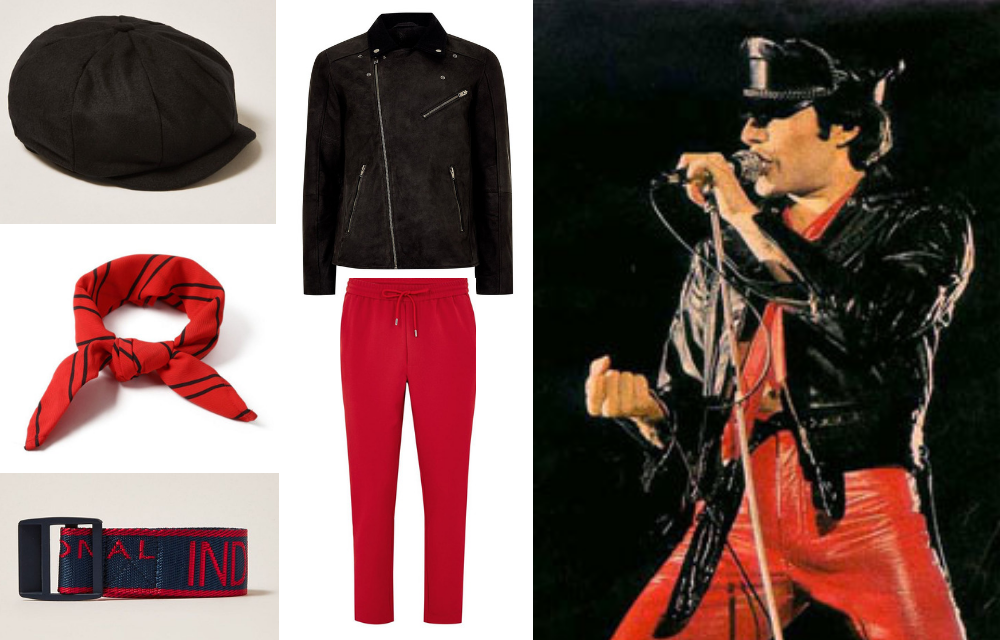 TOPMAN SELECTED HOMME Black Leather Biker Jacket S$576
TOPMAN Red Smart Satin Side Striped Joggers S$103
TOPMAN Black Baker Boy Cap S$39.90
TOPMAN Red and Navy Industry Webbing Belt S$26.90
TOPMAN Red Stripe Bandana S$26.90
I Want To Break Free (1984)
Right till the end of this list, Mercury is still making us go "ugh, his mind". Never one who would shy away from having a laugh at himself, Mercury and the rest of the band cross-dressed for this amazing music video.
So for all you girls out there who were dying to know how you could honour your favourite superstar, just grab a pink crop top, a leather mini skirt and some pink earrings and you're good to go!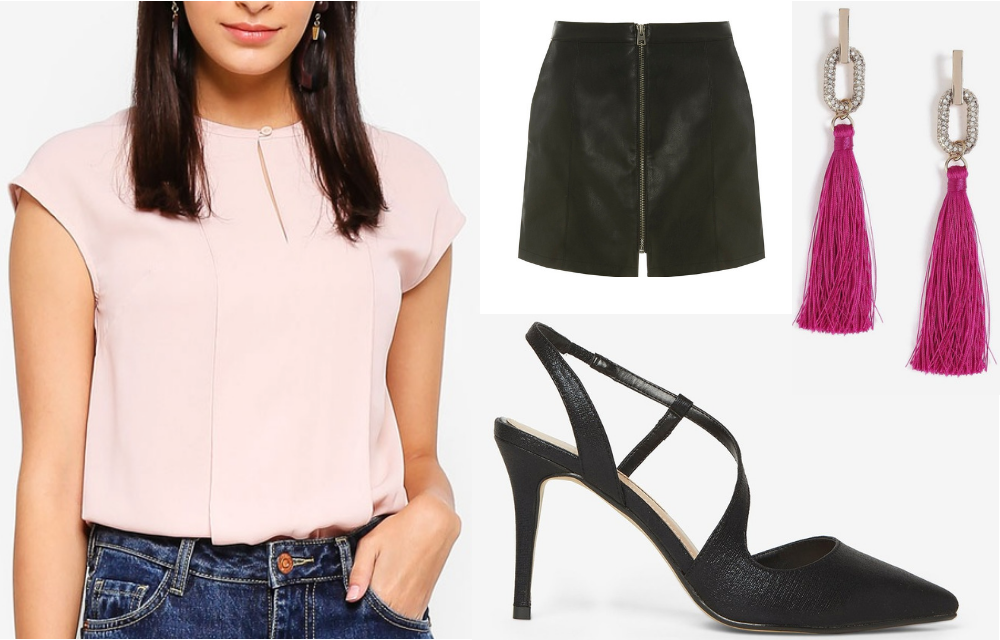 TOPSHOP Rectangle Tassel Drop Earrings S$26.90
WAREHOUSE Plain Button Blouse S$79.90
DOROTHY PERKINS Black Faux Leather Skirt S$73.90
DOROTHY PERKINS Black PU 'Granite' Court Shoes S$69.90
Bohemian Rhapsody starring Rami Malek as the amazing Freddie Mercury is now out on all major screens!