Men's 90's fashion trends were pretty lit, except for the bleached tips and mohawks. It was all about being bold, yet casual at the same time. When it came to colours and patterns, the brighter the better. And when it came to fit, the baggier the better.
Here are our favourite trends for men in the 90's, with some slight tweaks and adjustments for a modern twist.
With the huge popularity of hip-hop legends – like Tupac Shakur and Wu-Tang Clan – surging in the 90's, it's no surprise that their fashion choices made a huge impact on the decade. Baggy pants, sweatshirts and bandanas became a staple for street fashion. Not only did it carry a laidback vibe, it was also super comfy – a win-win for everyone.
Today, super baggy and low-slung bottoms may be seen as sloppy or too casual but we've got a trick to slip some of this 90's inspiration into your outfit. All you have to do is opt for straight leg or wide-legged jeans and you've got that put-together baggy look! Pair it with a comfy sweater (preferably a thin one, unless you're spending the whole day in an air-conditioned place) and finish off the look with a pair of white sneakers.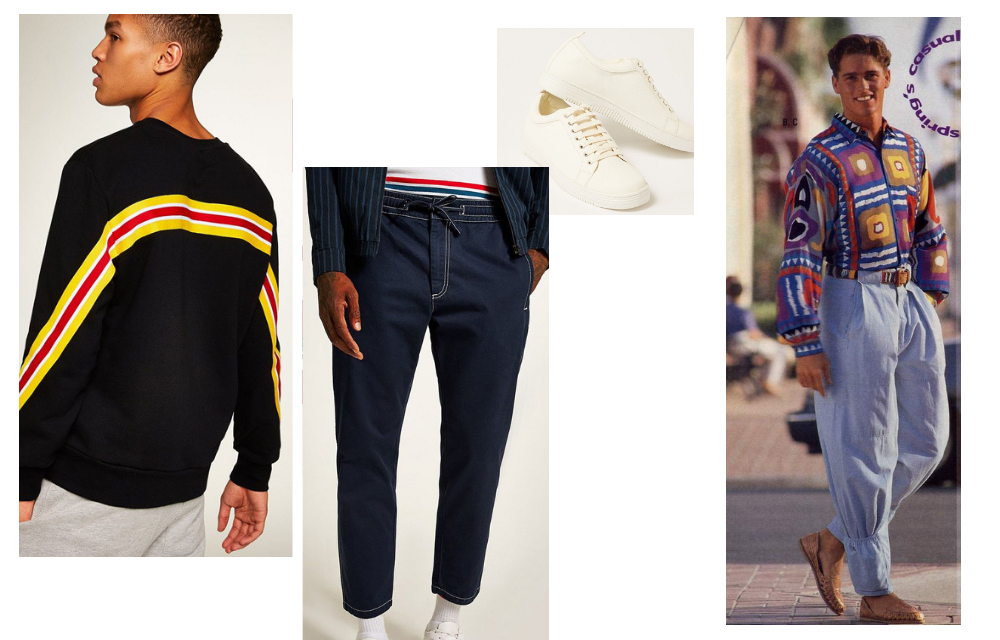 TOPMAN Black Back Taping Shirt S$66.90
TOPMAN Red Dolphin Stripe Socks S$9.90
TOPMAN White Croc Saint Trainers S$79.90
Grunge It Up with Ripped Jeans
On the flip side, grunge was also extremely popular in the 90's. Cue leather jackets, flannel shirts and everything black. This also marked the rise of the ripped jeans and boots which reflected the rebel in grunge-lovers.
You may opt for an all-black look for a full grunge look but if you're looking for a bit more colour, throw on a multi-coloured short-sleeved shirt over light plain tee. Pair it with any cap or snapback but don't forget to wear it backwards, Ash Ketchum-style, for a true 90's-inspired look.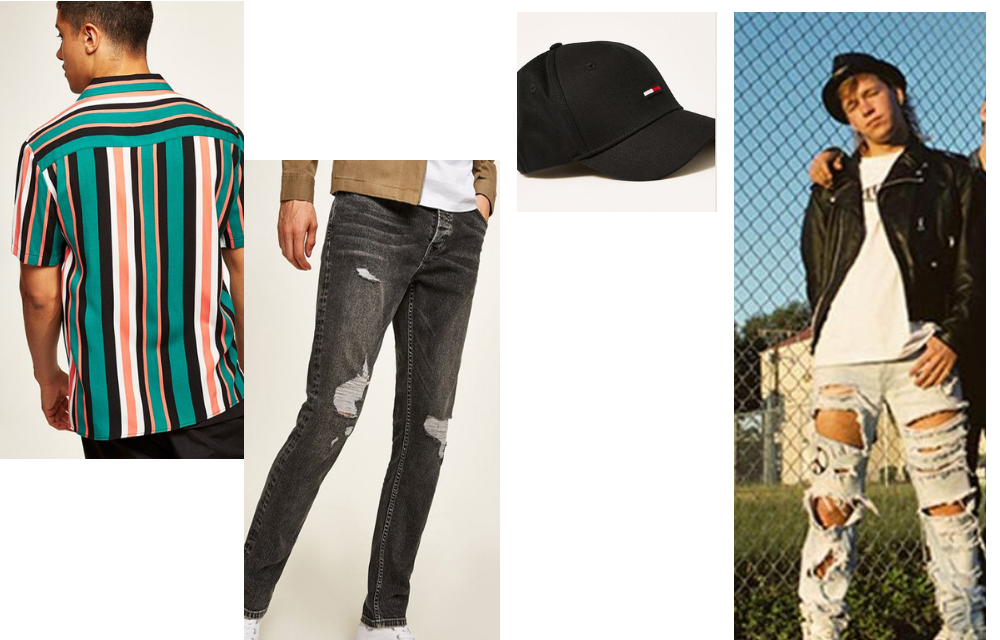 TOPMAN Washed Black Ripped Stretch Skinny Jeans S$103
TOPMAN Black Tommy Hilfiger Flag Cap S$66.90
TOPMAN Stripe Short Sleeve Shirt S$76.90
Colours, colours and more colours
Sitcoms from the 90's are one of the best visual representation of fashion from the decade. For men, Fresh Prince of Bel Air is definitely one of the go-to sitcoms for fashion trends. The outfits leaned towards the baggy hip-hop style but our favourite takeaway was the bright colours and bold patterns.
The trick to keeping the look cohesive even with the wide array of colours is by having ONE recurring colour in each piece of your outfit.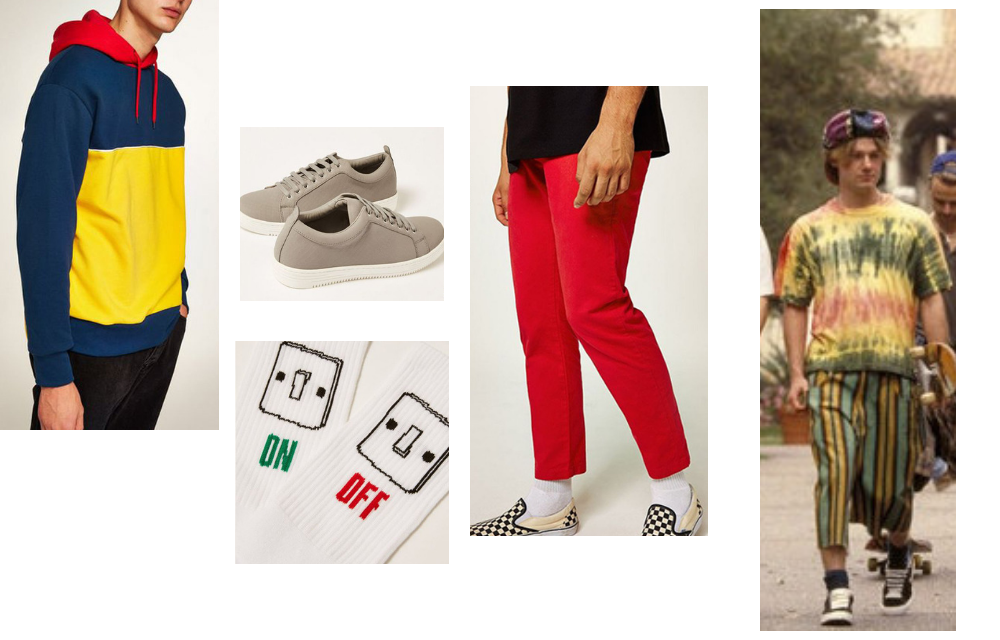 TOPMAN Multi Panel Overhead Hoodie S$73.90
TOPMAN White On & Off Switch Tube Socks S$9.90
TOPMAN Grey Croc Saint Trainers S$79.90
TOPMAN Red Woven Joggers S$73.90