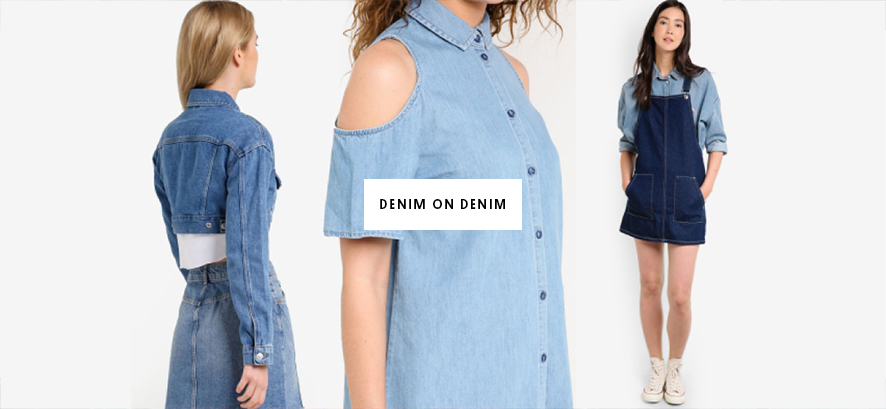 It's 2018, but denim will definitely not be leaving our wardrobes any time soon. Take a look at these denim on denim ideas to expand your days of denim beyond just your jeans. Even in the Singapore weather!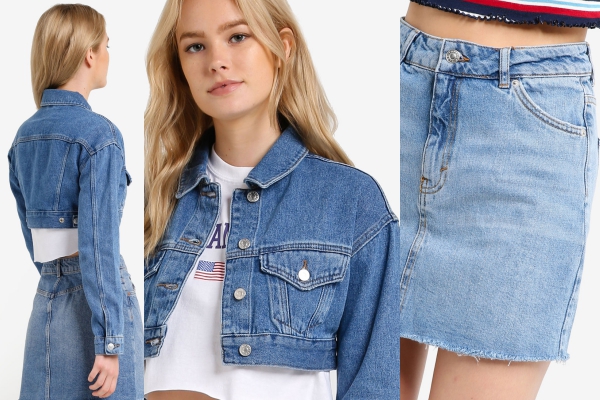 Topshop Moto Shrunken Crop Denim Jacket S$ 59.90
Topshop Moto Denim Mini Skirt S$ 63.90
One of the classic denim styles come in the form of the jacket paired with a mini skirt. This jacket is slightly changed up with a cropped version so your tee still gets some attention.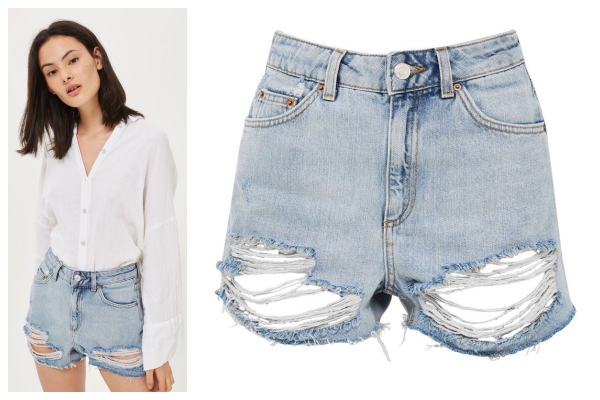 Topshop Moto High Waisted Rip Denim Mom Shorts $73.90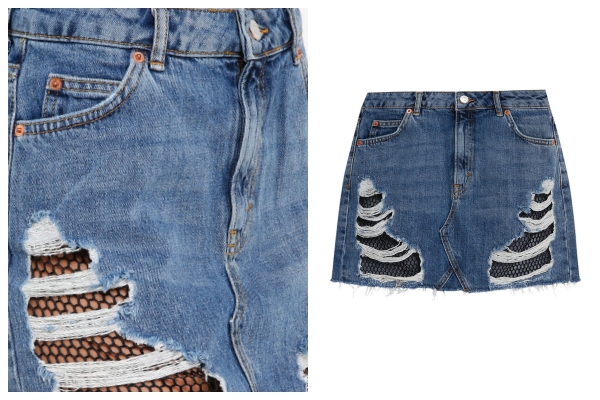 Topshop MOTO Fishnet Rip Denim Mini Skirt $79.90
If it gets a little too hot in the Singapore heat, a denim jacket could be matched with a pair of distressed shorts or skirt. This gives an edgier look to the denim duo.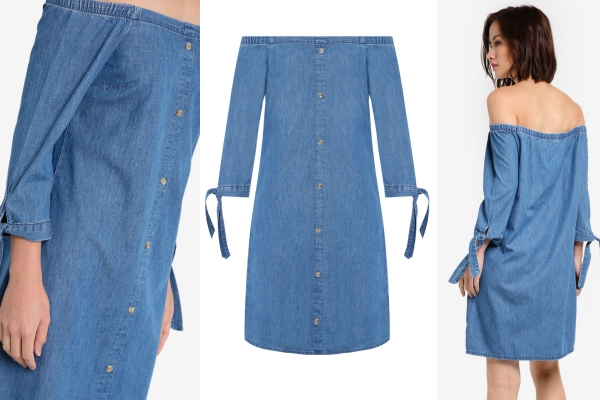 Dorothy Perkins Midwash Bardot Denim Dress $49.90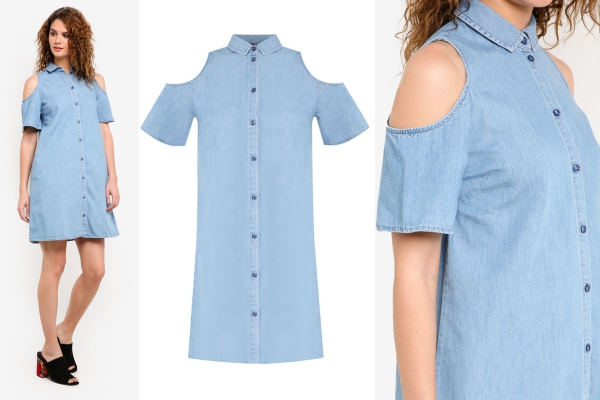 Dorothy Perkins Mid Wash Denim Cold Shoulder Shirt Dress $49.90
For those of you keen on showing off your shoulders, you can opt for these stylish denim dresses.

Topshop Moto Bib Denim Pinafore Dress $79.90 (left)
Topshop Moto Denim Pini Dress $49.90 (right)
Perhaps some of you may be feeling nostalgic for your uniform days. The pinafore/dungaree style is back on trend so why not relive your young pre-teen and teenager years with the pinafore denim.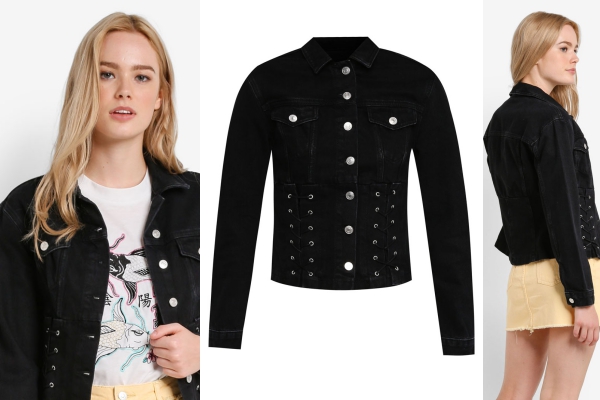 Topshop MOTO Corset Denim Jacket $63.90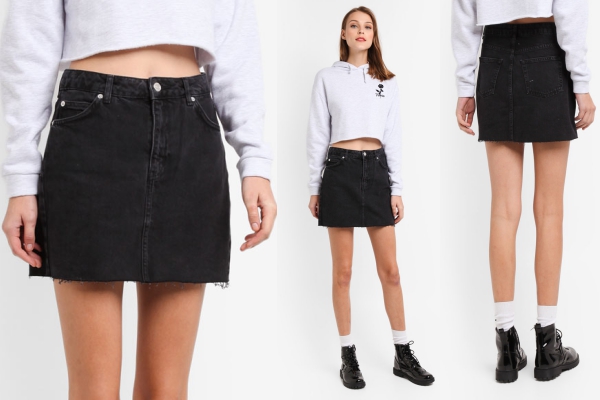 Topshop Moto Denim Mini Skirt $56.90
Last but not least, denim also comes in black. Should the blue be too much for you, why not rock the dark denim on denim style instead?