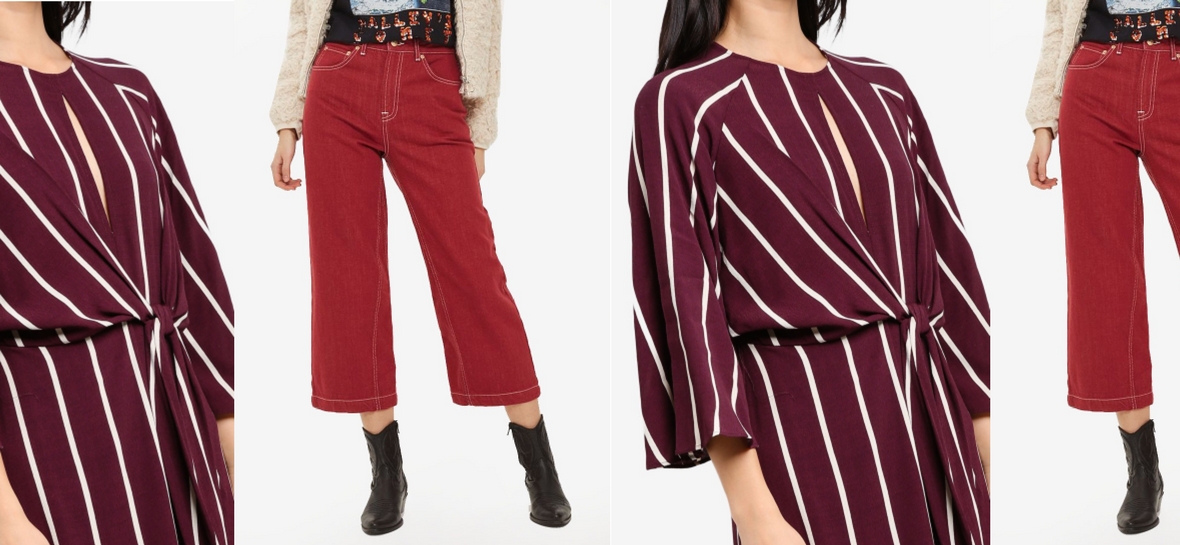 We hope you've done your Chinese New Year shopping because in a blink of an eye it's going to be the Lunar New Year. If you have yet to, at least have a piece of red for Chinese New Year, here are some of our favourites you should check out.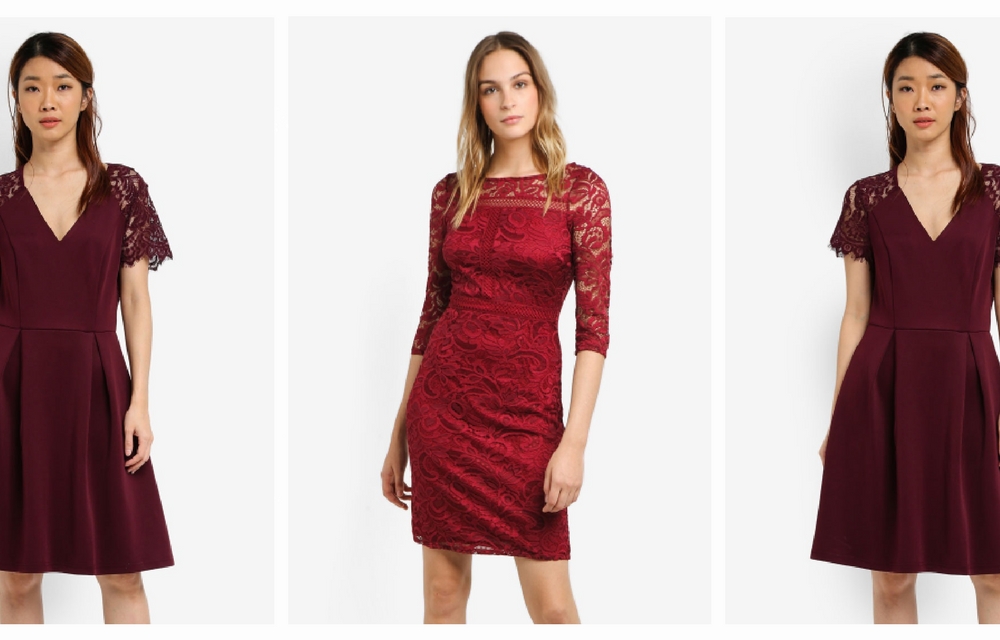 Dorothy Perkins Petite Wine Scuba Lace Dress $89.90
Wallis Berry Lace Panel Dress $129
A good red dress that accentuates your curves is a something worthy of purchase. Be it a red lace dress, an off-shoulder dress or a simple yet chic piece that compliments – having a red dress in your Chinese New Year collection is a yes from us.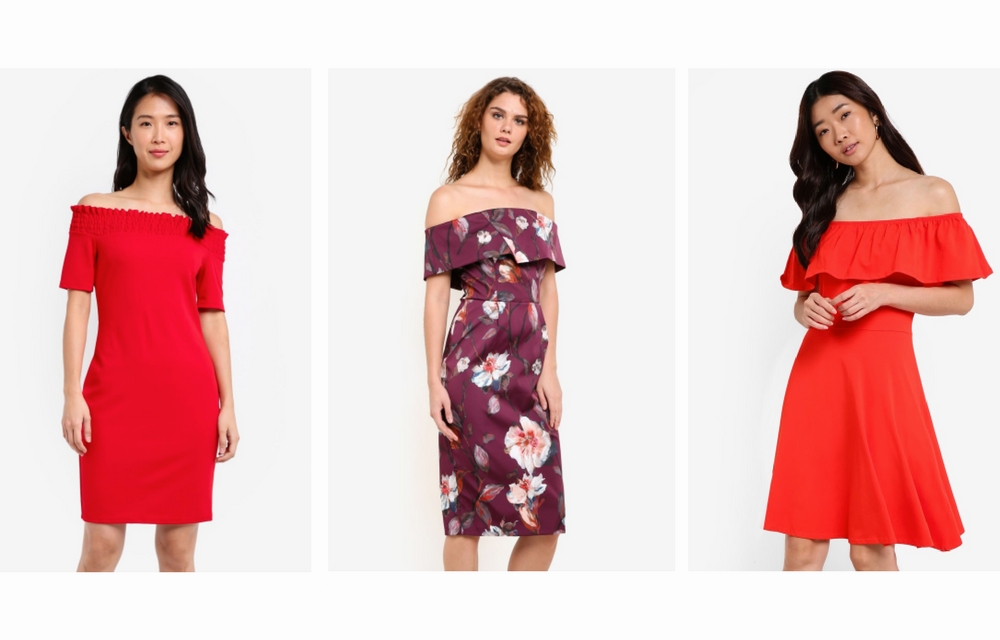 Dorothy Perkins Cny: Red Shirred Bardot Bodycon Dress $63.90
Dorothy Perkins Premium Floral Pencil Dress $99.90
Dorothy Perkins Ruffle Bardot Dress $46.90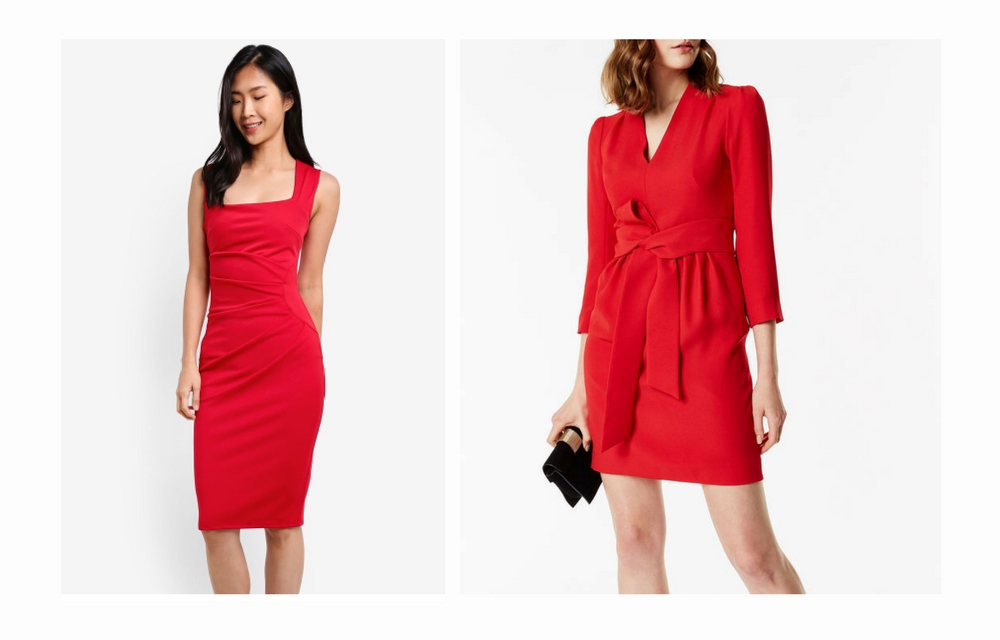 Dorothy Perkins Red Lydia Bodycon Dress $69.90
Karen Millen Front-knot Crepe Dress $479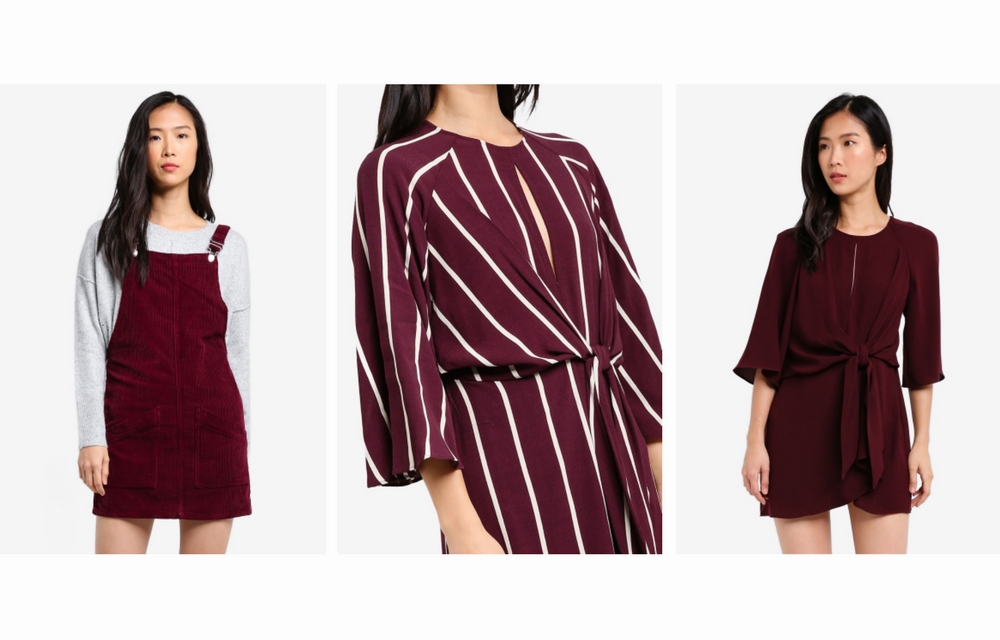 TOPSHOP MOTO Cord Pocket Pinafore Dress $89.90
TOPSHOP Mono Stripe Knot Front Dress $106
TOPSHOP Petite Knot Front Mini Dress $89.90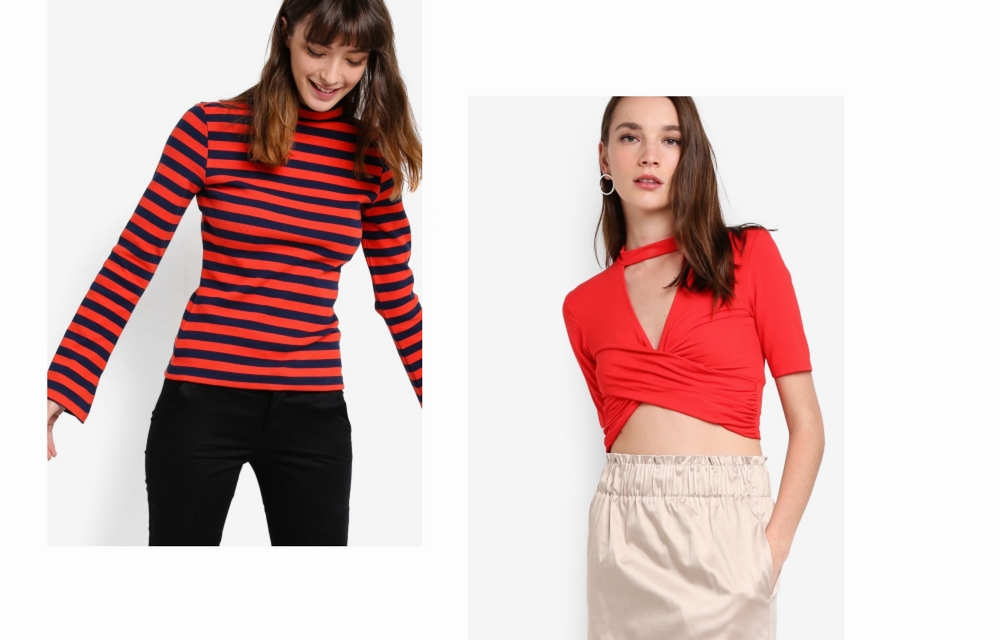 WAREHOUSE Stripe Rib Top $32
TOPSHOP Choker Short Sleeve Twist Top $19.90
We can't go about the talks of shopping without at least getting a new top this season. Don't want to be decked out in a full red ensemble? A top it shall be. We mean, check out the wide selection that we've uncovered!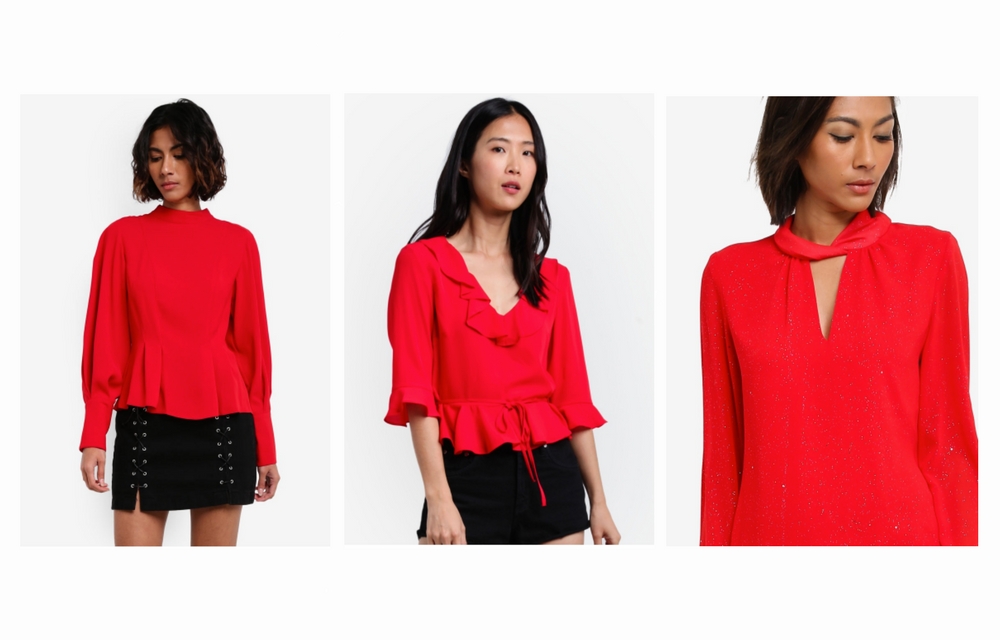 TOPSHOP Long Sleeve Tuck Waist Top $59.90
TOPSHOP Frill Blouse $63.90
Wallis Red Glitter Long Sleeve Top $83.90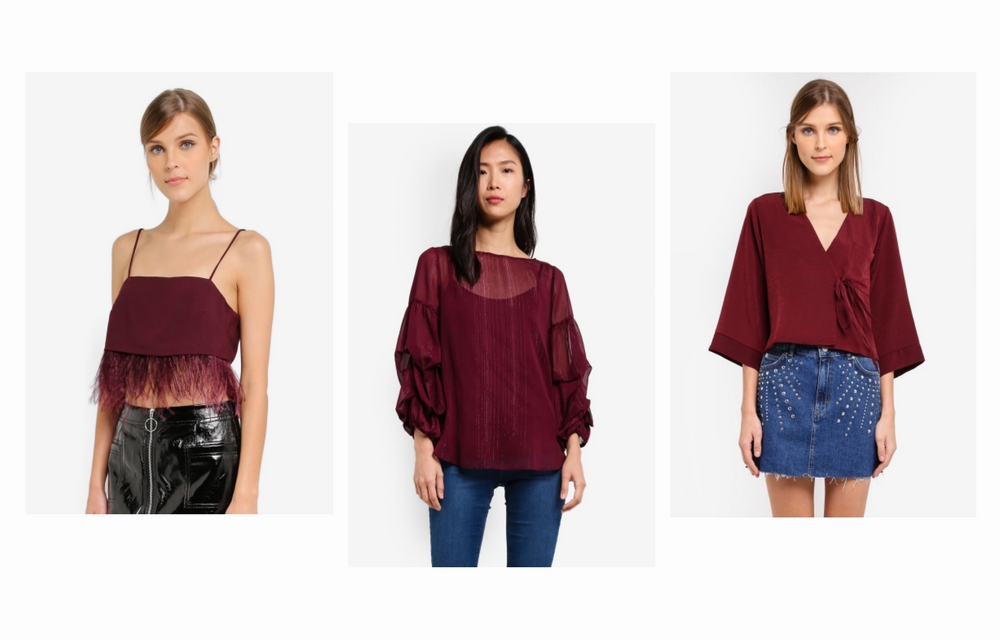 TOPSHOP Feather Hem Cami $69.90
Wallis Purple Balloon Sleeve Top $83.90
TOPSHOP Petite Tie Front Top $66.90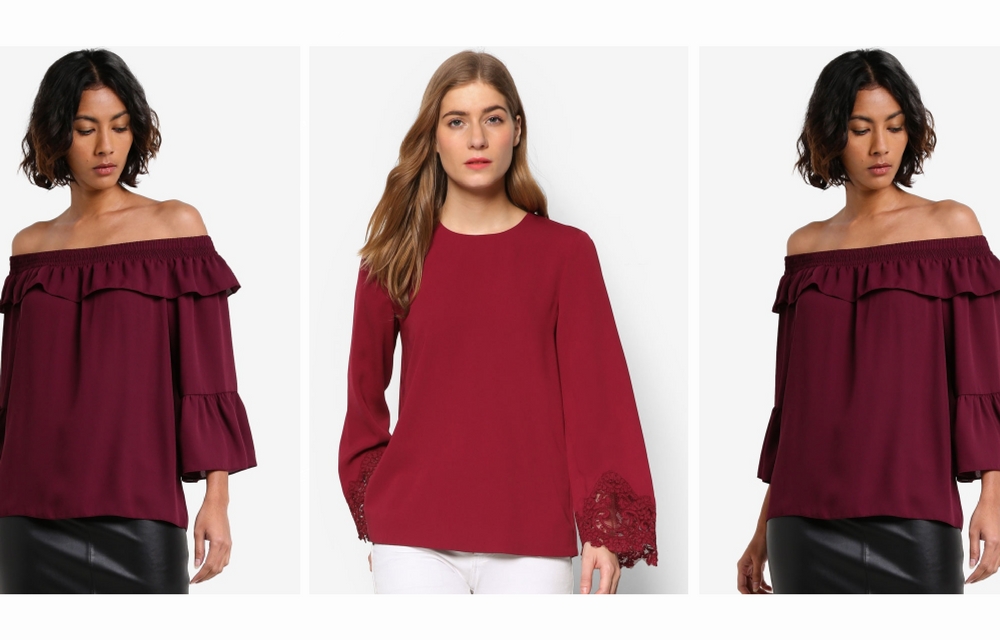 Dorothy Perkins Wine Ruffle Bardot Top $39.90
WAREHOUSE Lace Cuff Top $47.60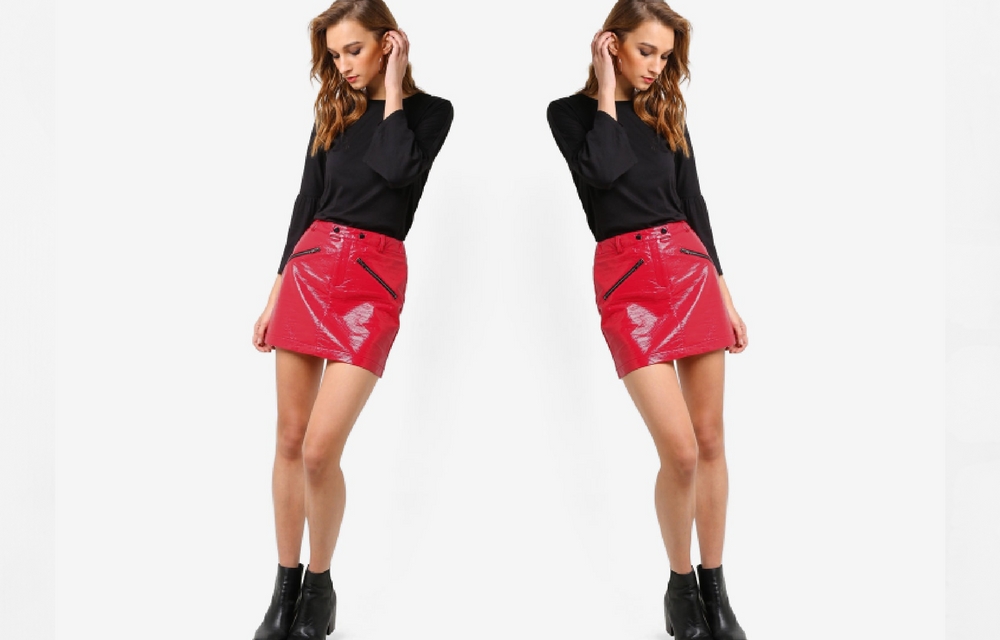 TOPSHOP Vinyl Zip Pocket Mini Skirt $42.90
Although a short skirt may seem a little inconvenient when it comes down to plopping yourself on the floor to gobble down pineapple tarts, the beauty of a skirt is still captivating nonetheless. With that, here are some of our favourite pieces.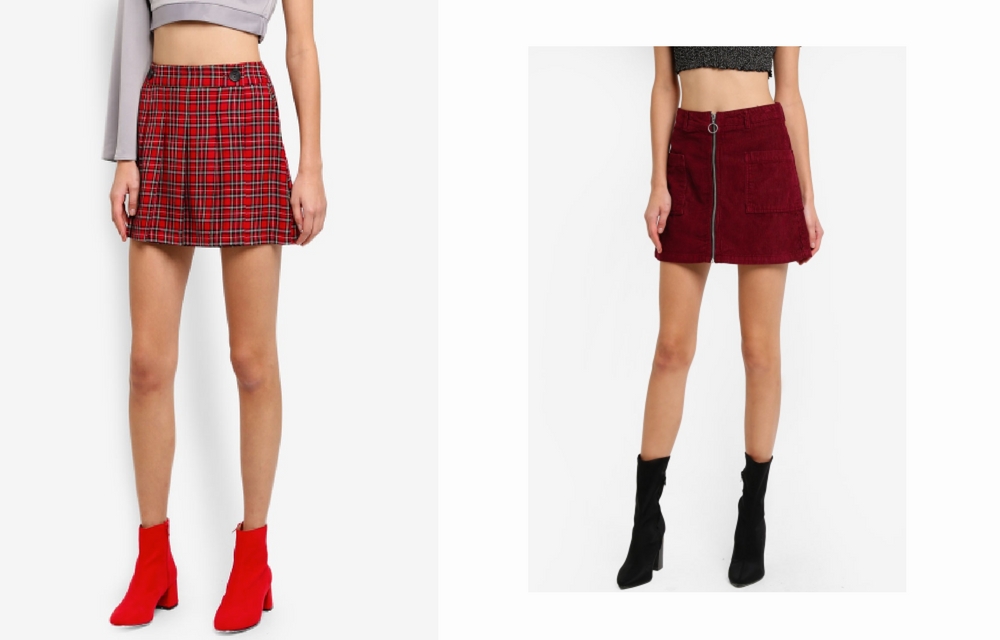 TOPSHOP College Checked Kilt $76.90
TOPSHOP MOTO Zip Through Corduroy Skirt $79.90
TOPSHOP Geo Lace Strap Playsuit $106
TOPSHOP Open Front Jumpsuit $139
If there is one thing we would kill for, it is finding the perfect playsuit or jumpsuit that fits us like a glove. Playsuits and jumpsuits are extremely adorable and functional. You can literally run about and not worry about having a Marilyn Monroe moment.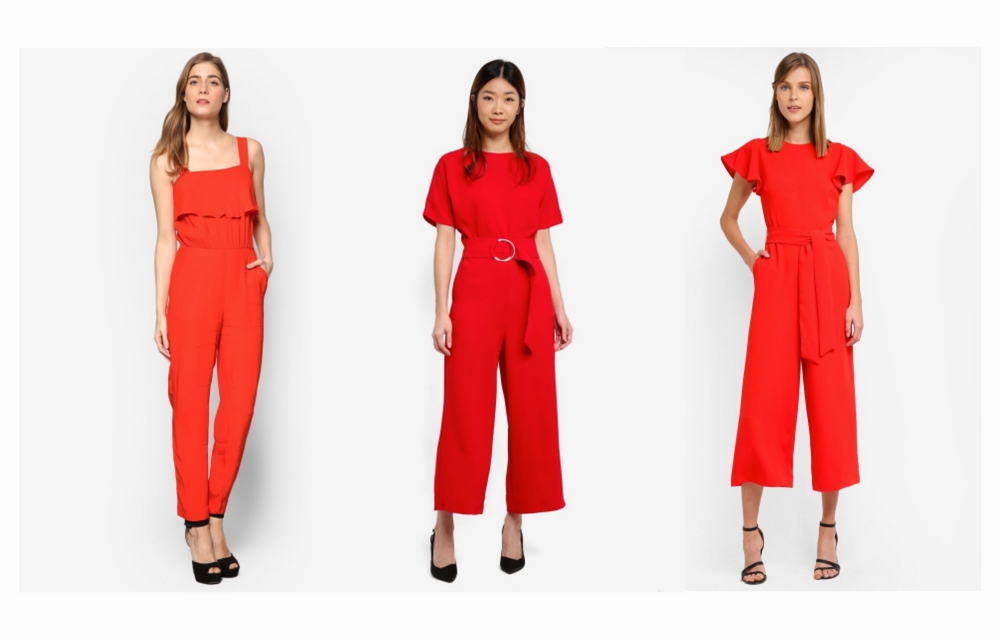 WAREHOUSE Frill Detail Jumpsuit $63.60
WAREHOUSE O Ring Jumpsuit $139
WAREHOUSE Frill Sleeve Jumpsuit $149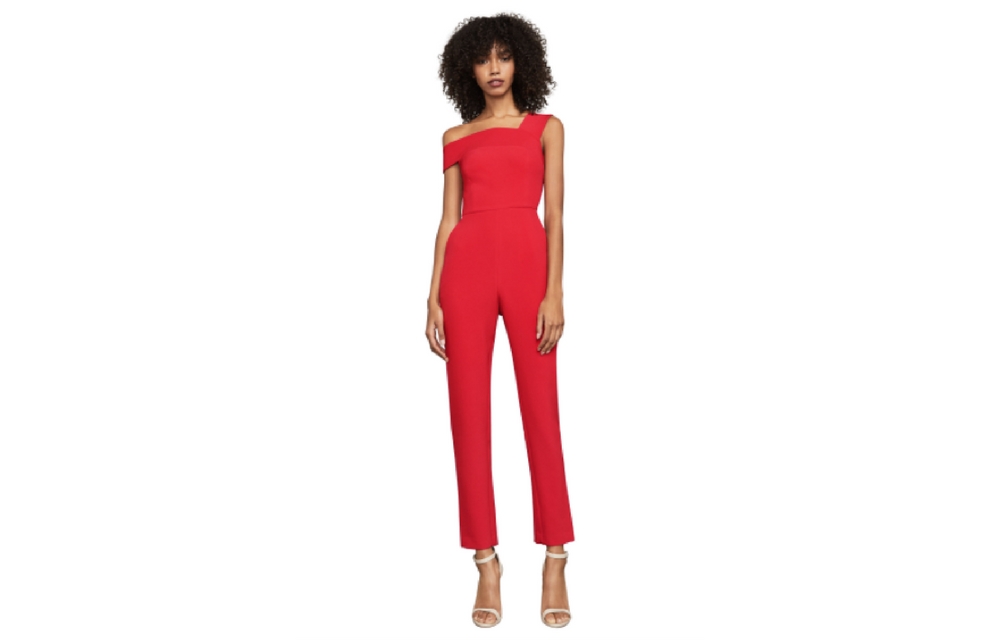 BCBGMAXAZRIA Haida One-Shoulder Jumpsuit $509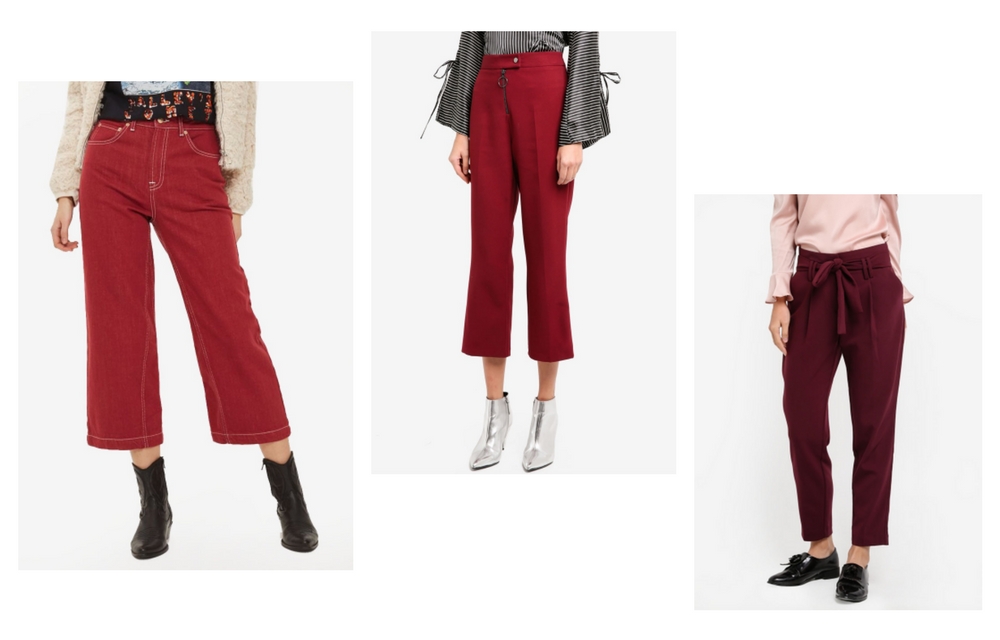 TOPSHOP CNY Red Awkward Crop Jeans $89.90
TOPSHOP Hardware Kick Flare Trousers $89.90
Dorothy Perkins Port High Waist Tie Trousers $63.90
Finding a cute red bottom gives us life! Take a look at the TOPSHOP CNY Red Awkward Crop Jeans, or the simple and chic Dorothy Perkins Port High Waist Tie Trousers. With the perfect pants, you don't have to fret about looking a mess even when your top might not be bomb diggy.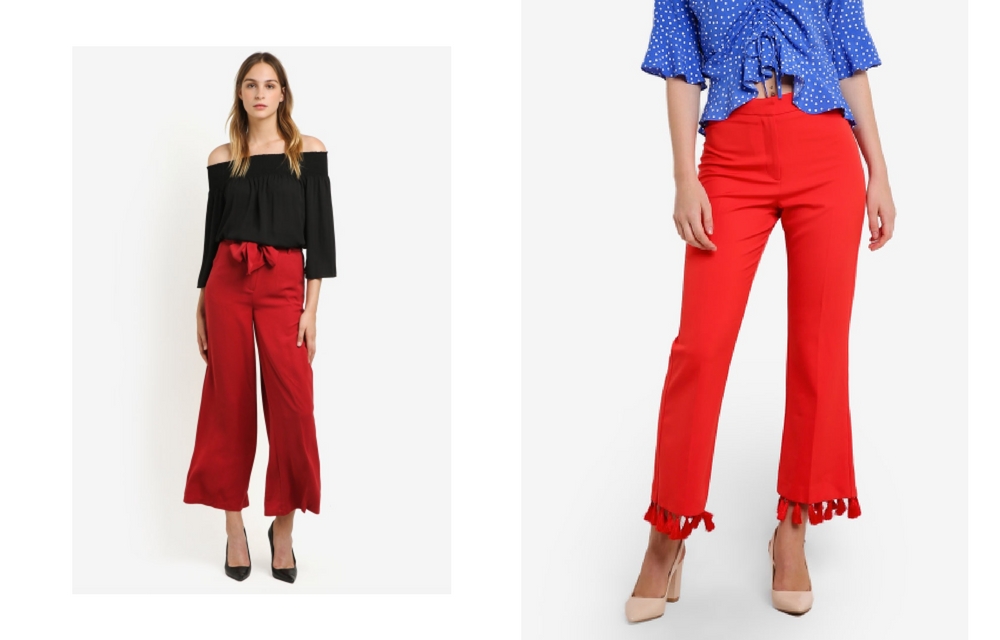 WAREHOUSE Int Tie Belted Wide Leg Trousers $71
TOPSHOP Tassel Hem Flare Trousers $53.90
GET EXTRA WITH OUTERWEARS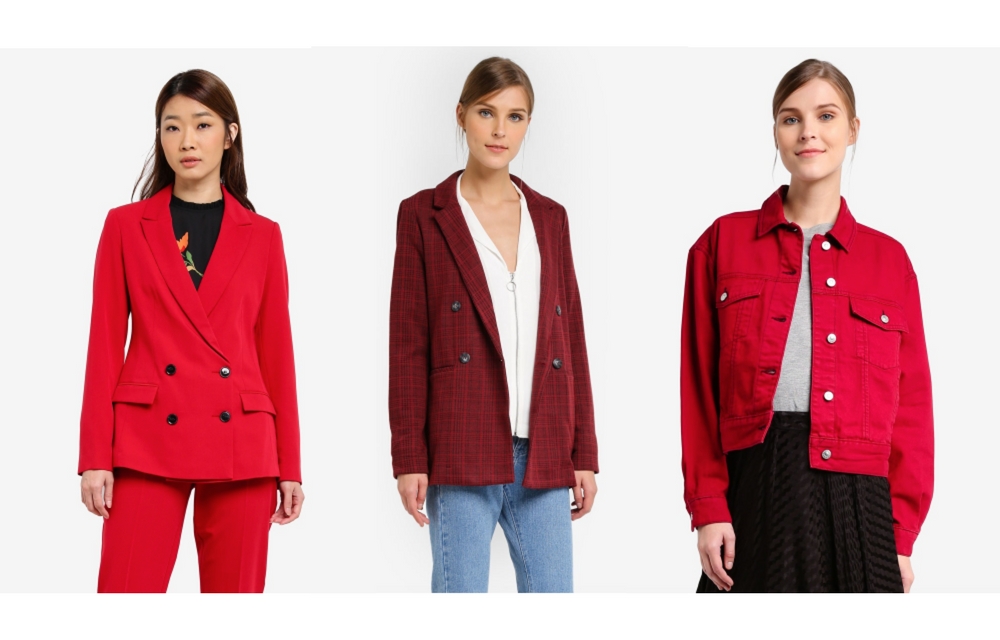 Dorothy Perkins Suit Blazer $99.90
TOPSHOP Checkered Jersey Jacket $89.90
TOPSHOP Moto Red Boxy Denim Jacket $99.90'
Even though you might remove it off after a while due to the sweltering heat, the perfect red jacket will let you win this year's Chinese New Year #ootd game.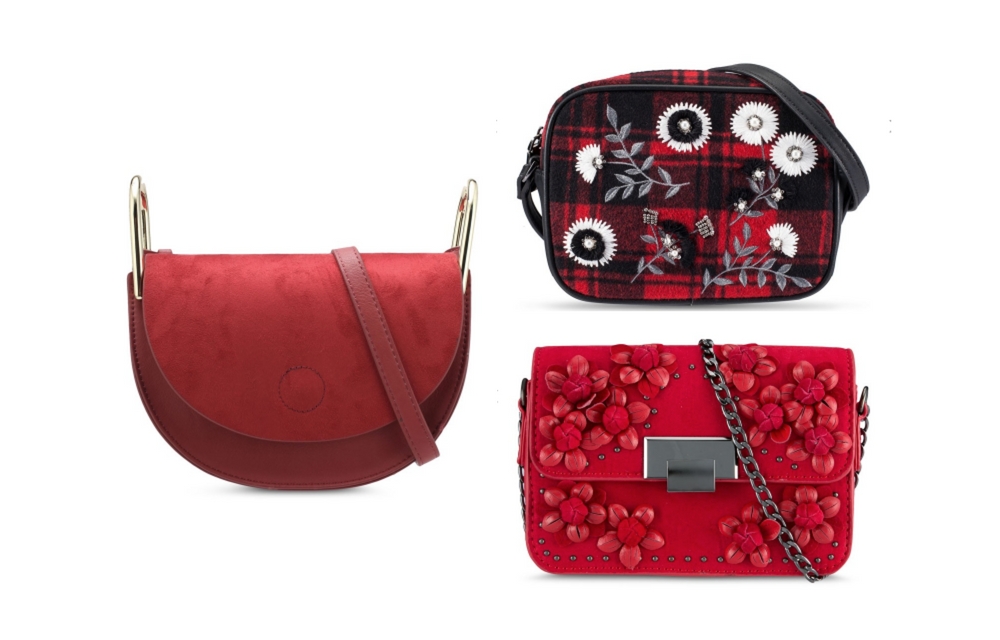 TOPSHOP Ralph Half Moon Crossbody Bag $63.90
TOPSHOP Gingham Crossbody Bag $33.90
TOPSHOP Rose Floral Crossbody Bag $63.90
Be it collecting all dem red packets, or storing them to give them out later, a sweet red bag is a must have. Plus, if you really can't stand having red on you, something small like a bag will do the trick right?