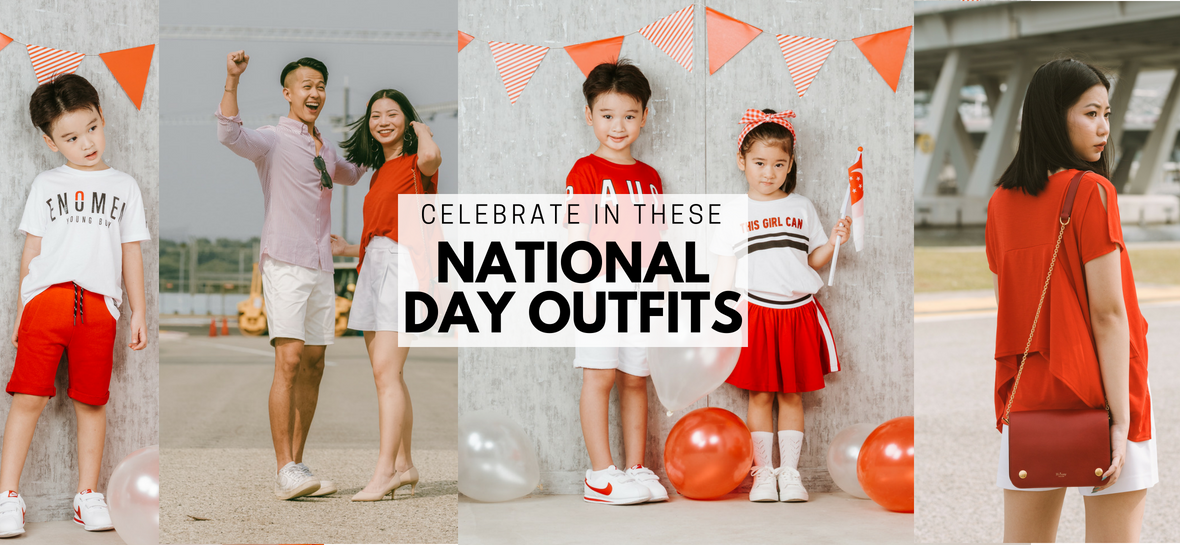 Hello, August! It's time to celebrate Singapore's 53rd birthday! What better way to put to channel the spirit of the nation's birthday than to dress for the occasion? Turn up at all your National Day festivities with patriotic pride with the best red and white threads.
Here's how you go fully red and white from head to toe! Dump the plain t-shirts and slide into a top like this one. With an unorthodox cut you give yourself a head-turning edge. Pair this with a clean cut white pair of shorts. Don't be afraid to complete the look with a red accessory too!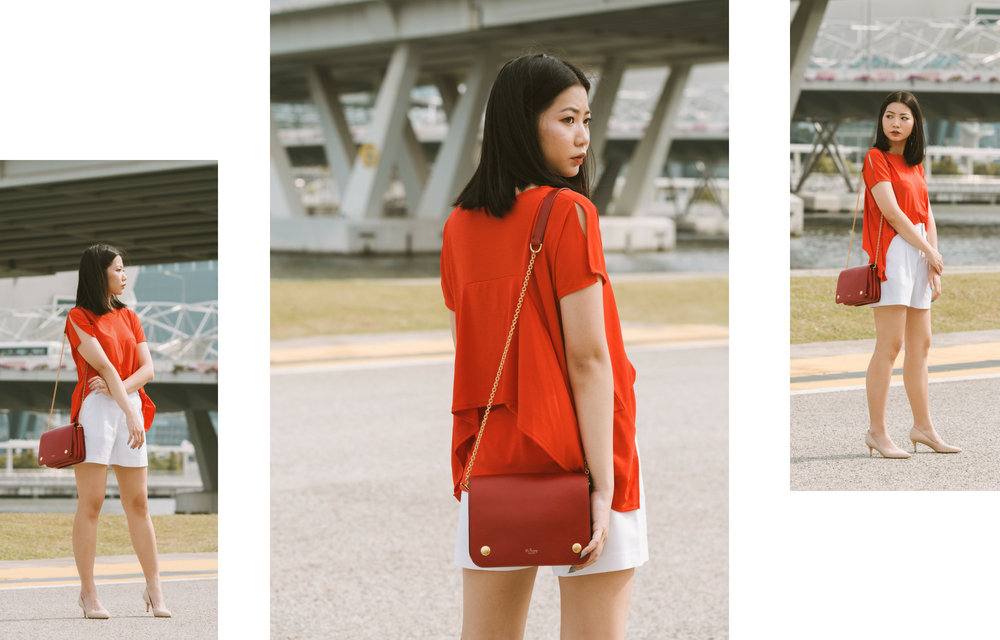 G2000 Asymmetric Hem Tee with Slit Details S$23
G2000 Boy Shorts S$33
Going for a dinner or more formal event? These pieces are the way to go.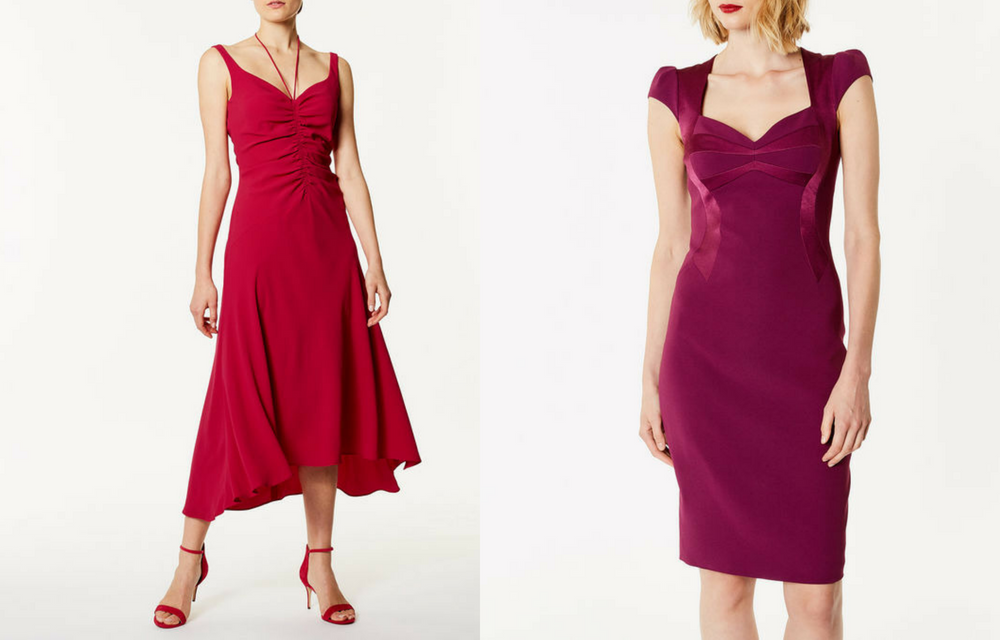 KAREN MILLEN Gathered Drop Hem Dress S$559
KAREN MILLEN Panelled Bodycon Dress S$509
Whoever said red only came in one shade? Try alternative hues – from fire engine red to this softer, more muted tone of red! Also, switch things up with a pinstripe muted red and white top like this. An outfit perfect for a National Day weekend barbeque get-together!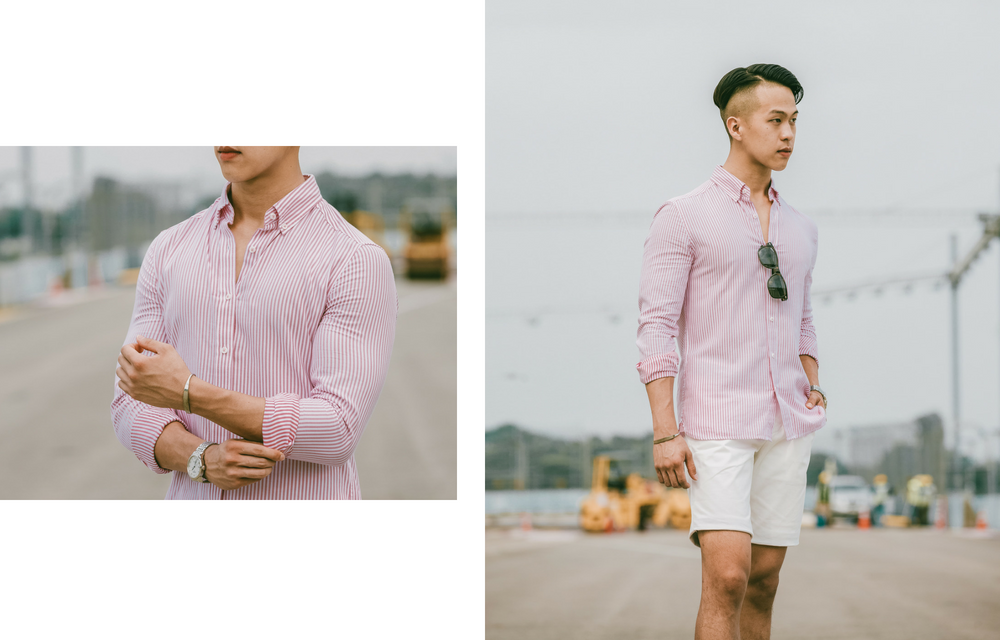 G2000 INF Stripe Shirt S$69
G2000 Shorts S$59
Or try an easy breezy short sleeve printed shirt for an effortless, casual look – the bright colours instantly puts you in the holiday spirit!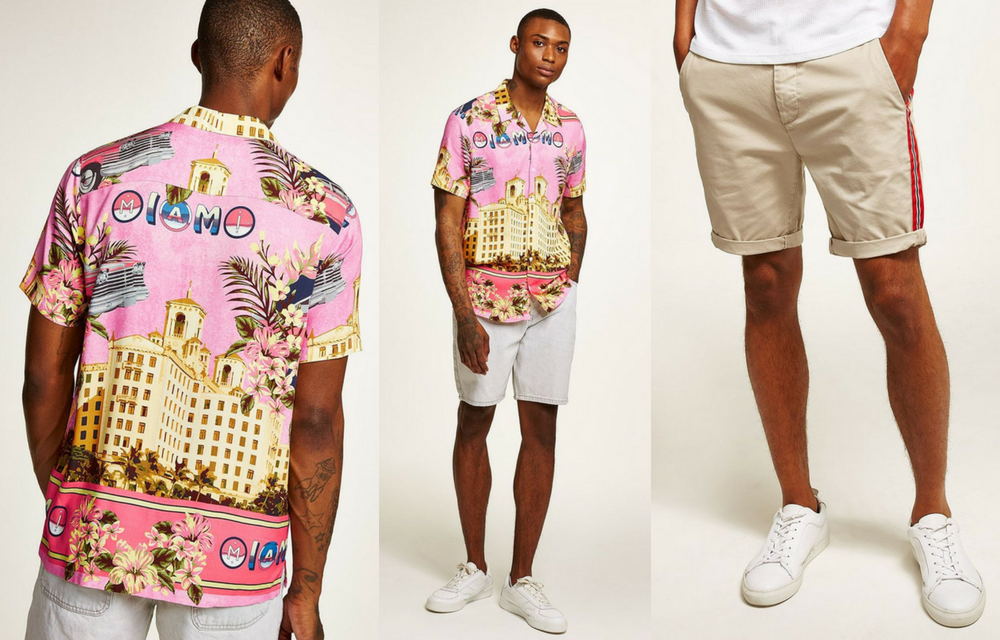 TOPMAN Pink Miami Car Short Sleeve Shirt S$73.90
TOPMAN Stone Taping Chino Shorts S$73.90
Here's how you get away with pink while still holding on to the essence of red and white.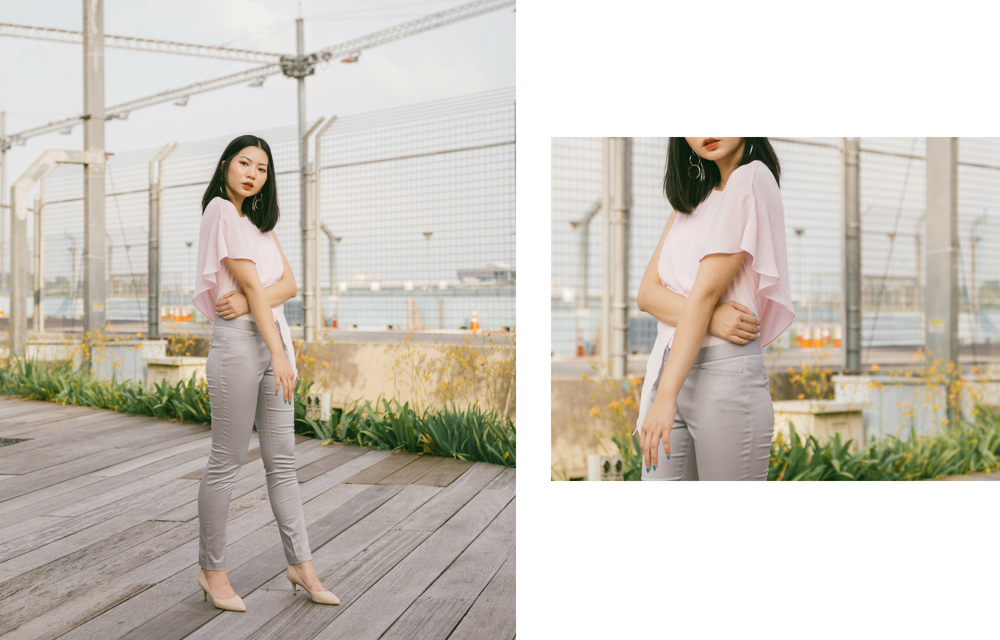 G2000 Fashion Tee S$19
G2000 Pants S$39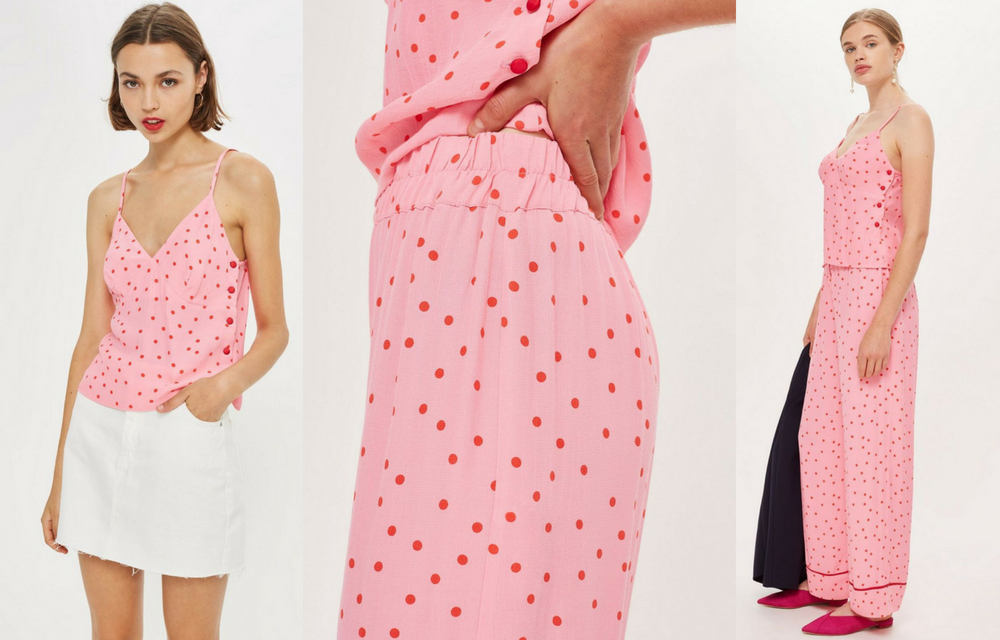 TOPSHOP Spot Print Button Camisole S$49.90
TOPSHOP Sugar Spotted Trousers S$106
Still heading to work on National Day? Here's how you inject the Singapore colours into your office!
A full white blazer set like this can definitely be worn on more occasions than just National Day. Multifunctional pieces? Yes, please.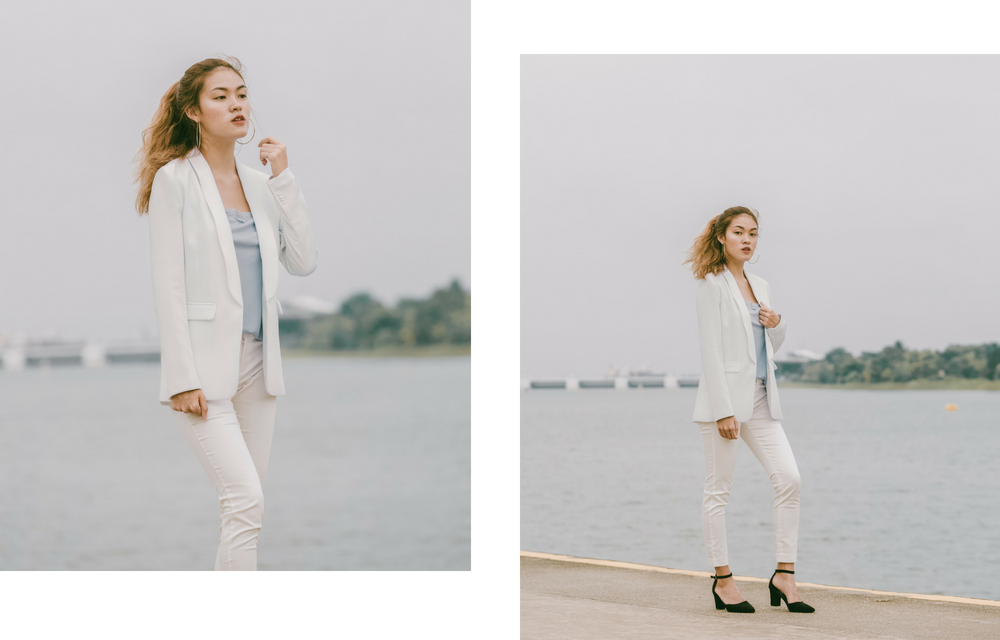 G2000 Relax Fit Blazer S$59.90
G2000 Fashion Tee S$19
G2000 Lace Camisole S$39
Pants
A gingham midi skirt and white blouse may not scream National Day, but pop on a red lippie after and you're ready for this nation's birthday celebration!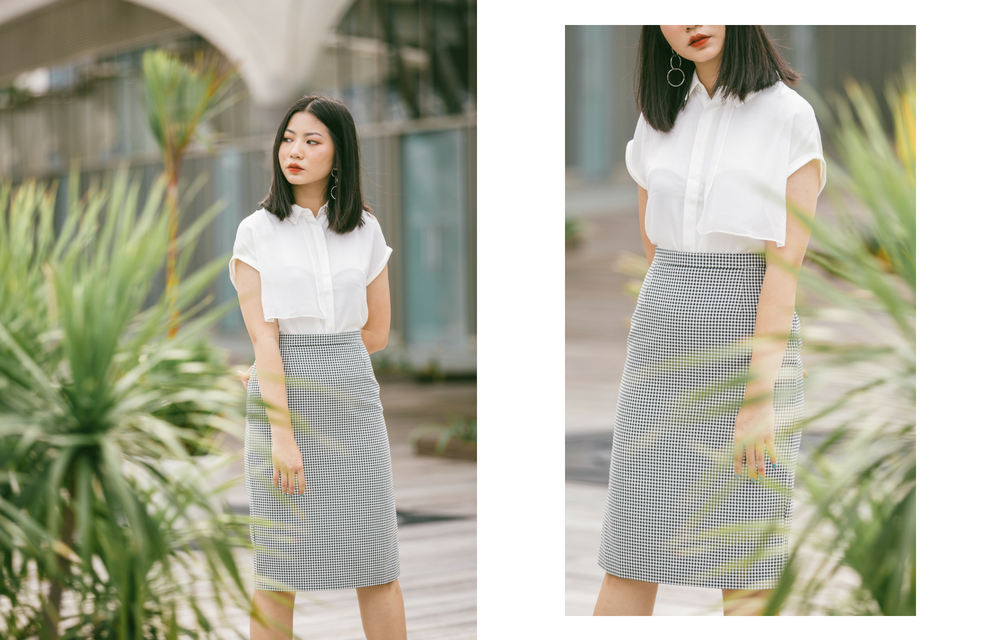 G2000 Blouse S$29
G2000 Gingham Checks Print Skirt S$33
We would want our little ones looking as patriotically cute as ever this National Day. Go all out with these outfits that pay major homage to our Singapore flag for both your girl or boy!
Here's how we do it – colours scream national pride, while the tees' slogan gives tribute to girl power. It's a hand down win-win here!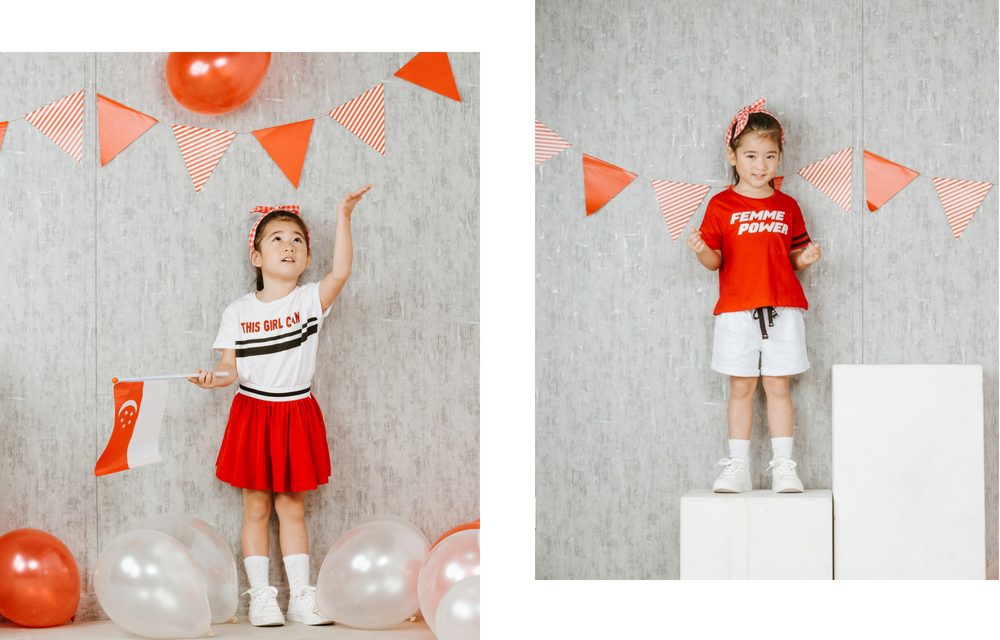 FOX KIDS & BABY Slogan Tee S$19.90
FOX KIDS & BABY Red Skirt S$19.90
FOX KIDS & BABY Girl Power Tee S$19.90
FOX KIDS & BABY Essential Knit Shorts with Texted Drawstring
Hey, there's no hard and fast rules in fashion – red on top white below or the other way around? Do it your way and let your little man on it!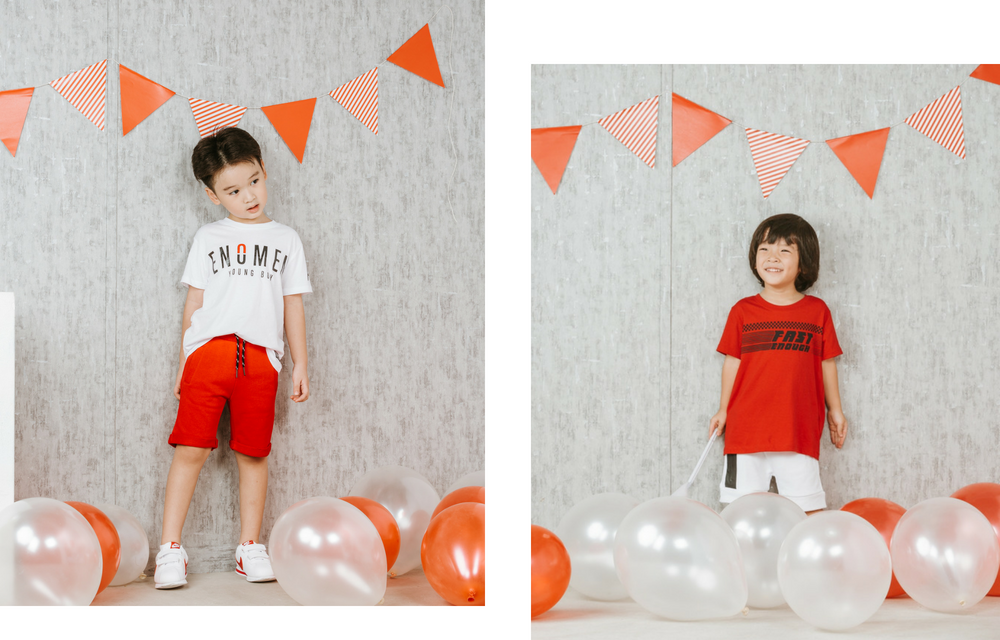 FOX KIDS & BABY Message Tee (White) S$19.90
FOX KIDS & BABY Essential Knit Shorts (Red) S$29.90
FOX KIDS & BABY Message Tee (Red) S$14.90
FOX KIDS & BABY Essential Knit Shorts (White) S$24.90
wt+ is having a give away for a 4 x 2D1N staycation at Hotel G Singapore this National Day!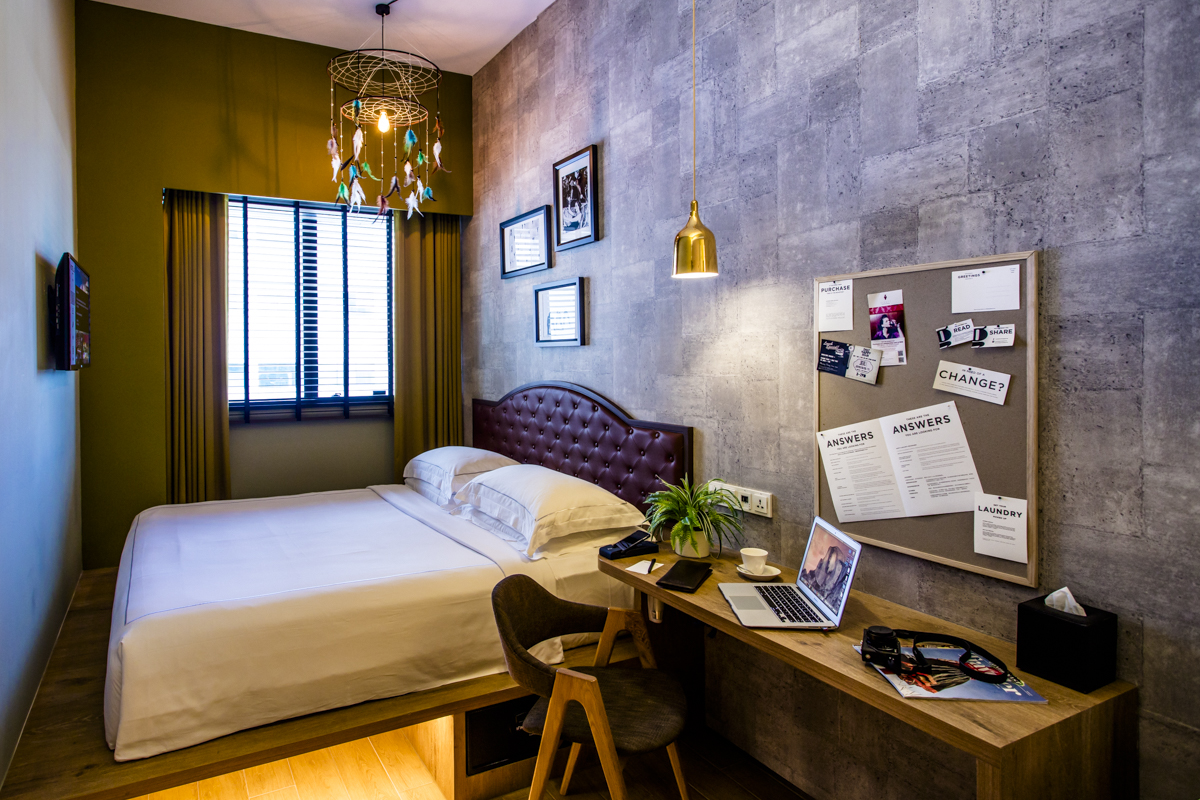 Here's how you can win:
1. Like our Facebook page.
2. Like and Share the giveaway post on Facebook. Make sure your post is set to public.
3. Let us know which is your favourite red/white piece in the Facebook comments.
Contest ends 9th August 2018. GOOD LUCK!