I've always believed looking good and feeling good go hand in hand—like when you find the perfect skirt that hugs you in all the right places. That's why we're giving you a rundown of the best skirts for your body type, to have you looking perfect in a pinch.
Skirts For Apple Body Types 
Apple body types tend to be slimmer in the lower body, and heavier in the middle. So play to your strengths and go for high-waisted skirts that are flowy and flouncy. This shows of your gorgeous set off gams while masking your middle regions.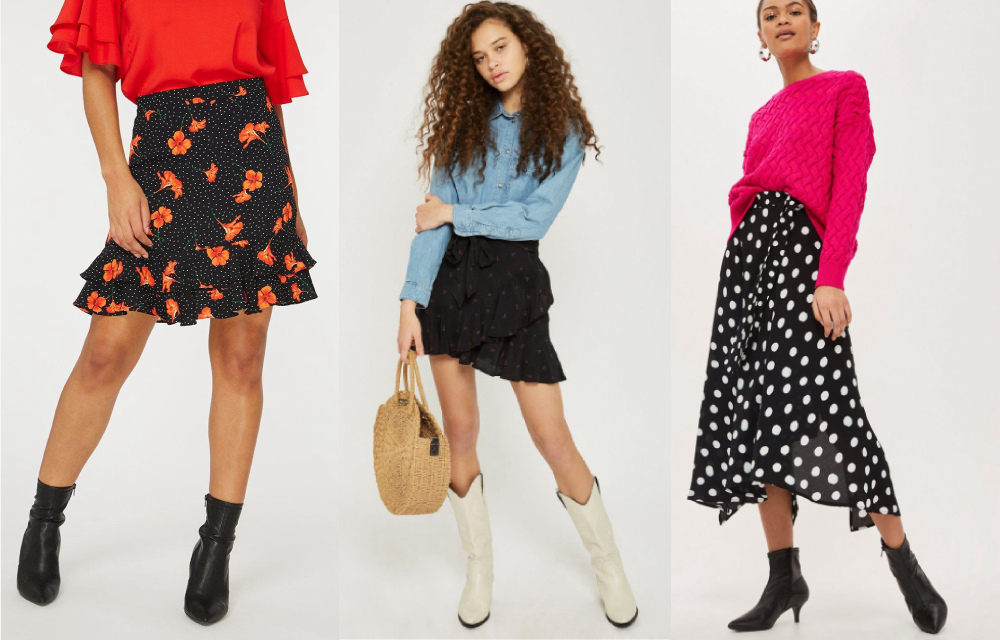 Dorothy Perkins Black Spotted Mini Skirt S$39.90
Topshop Heart Ruffle Skirt S$69.90
Topshop Spotted Hanky Hem Skirt S$79.90
Skirts For Banana Body Types
Banana body types can look more on the athletic side with waists, hips and shoulders being around the same width. To define your waist, emphasize the curve of your hips, and show off your slender legs, try a bodycon mini skirt. Tip: skirts that have embellishments add volume to the hips creating a curvier silhouette to the eye.

Topshop Moto Diamond Mesh Mini Skirt S$53.90
Topshop Leopard Ruffle Mini Skirt S$49.90
Topshop Moto Lace Applique Denim Skirt S$59.90
Skirts For Hourglass Body Types
Hourglass shapes are curvy, sexy, and cinched at the waist. To play up your curves, go for bodycon pencil skirts instead of minis. This helps elongate your thigh region while smoothing over those curves of yours.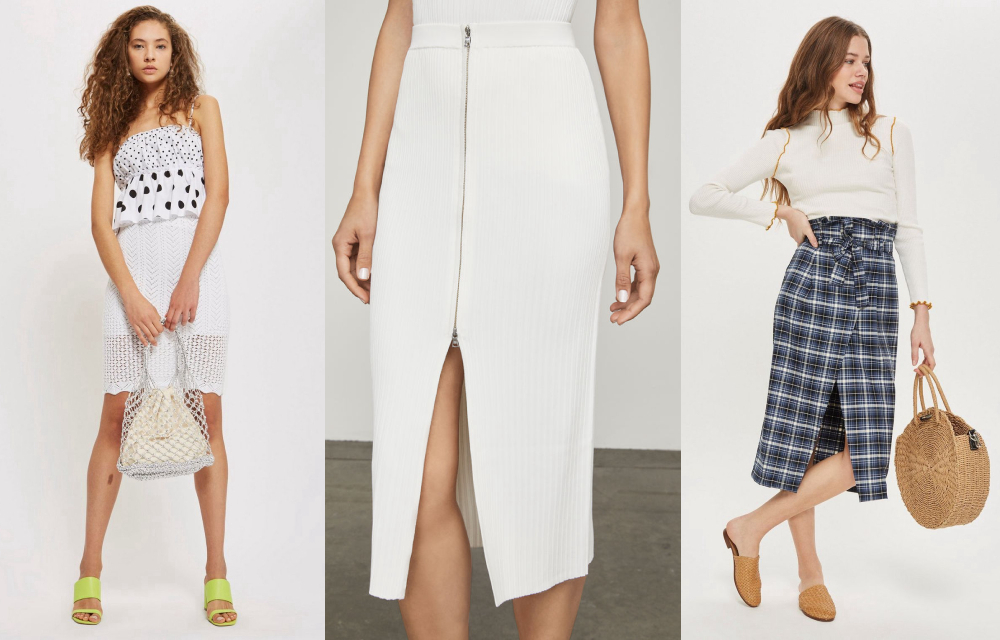 Topshop Pencil Midi Skirt S$69.90
BCBG Braylee Ribbed Pencil SKirt  S$198.00
Topshop Check Wrap Paperbag Midi Skirt S$109.90
Skirts For Pear Shaped Body Types
Pear body shapes carry the most weight in their hips, and while we're not shy about having a booty, balancing a silhouette is still key. A-line skirts will help to highlight your slender waist while flaring out over your hips, creating a slimmer silhouette.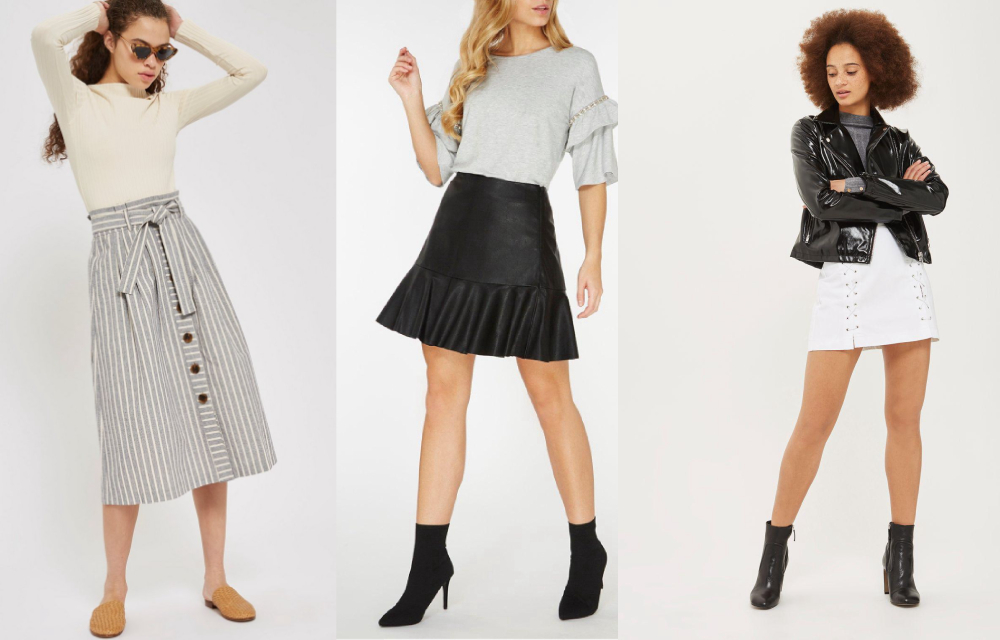 Topshop MOTO White Lace Up A-Line Denim Skirt S$79.90
Dorothy Perkins Black Frill Hem PU Skirt S$39.90
Topshop Linen Stripe Midi Skirt S$89.90