Secret Santa; a hilarious bonding experience where gifts should be fun, original and shouldn't cost too much. Definitely a potential nightmare before Christmas, which is why we're here to help! Here are some stylish gift ideas for the best round of Secret Santa you and your friends will ever have!
Hats aren't just for those who put the capital E in 'Extra'! Baker Boy hats are a great casual piece for any season. In this whirlwind month of AW Fashion Weeks alone, we've seen celebrities rocking this trend left, right and centre!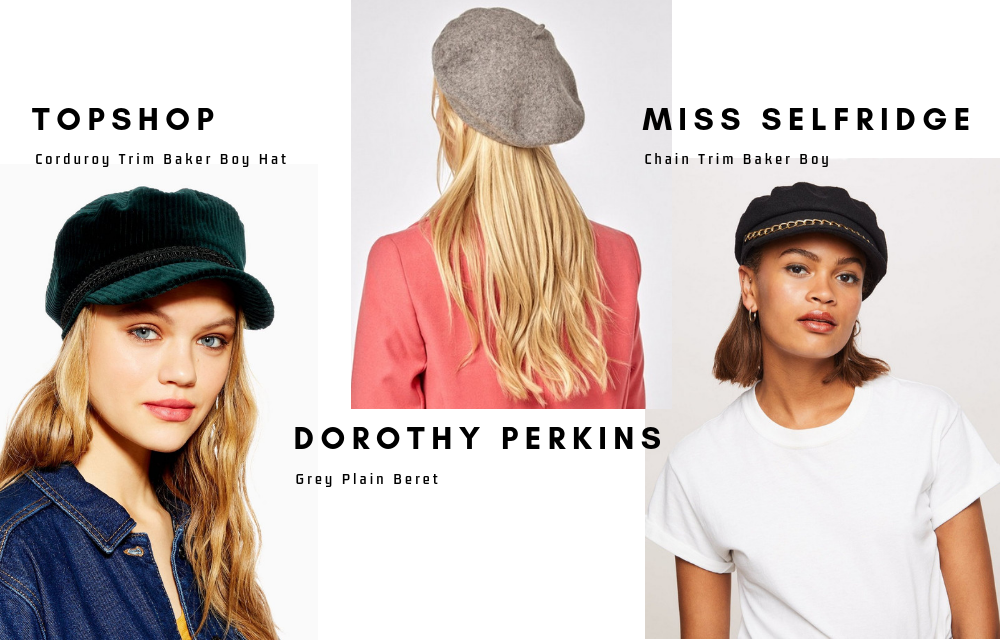 TOPSHOP Curduroy Trim Baker Boy Hats S$36.90
DOROTHY PERKINS Grey Plain Beret S$26.90
MISS SELFRIDGE Chain Trim Baker Boy S$33.90
We see you out there racking your brains for a gift that your friend that deserves only the best. But at the same time, we know no one really wants to break the bank over just one holiday gift so here are some cute bags that will definitely save the day!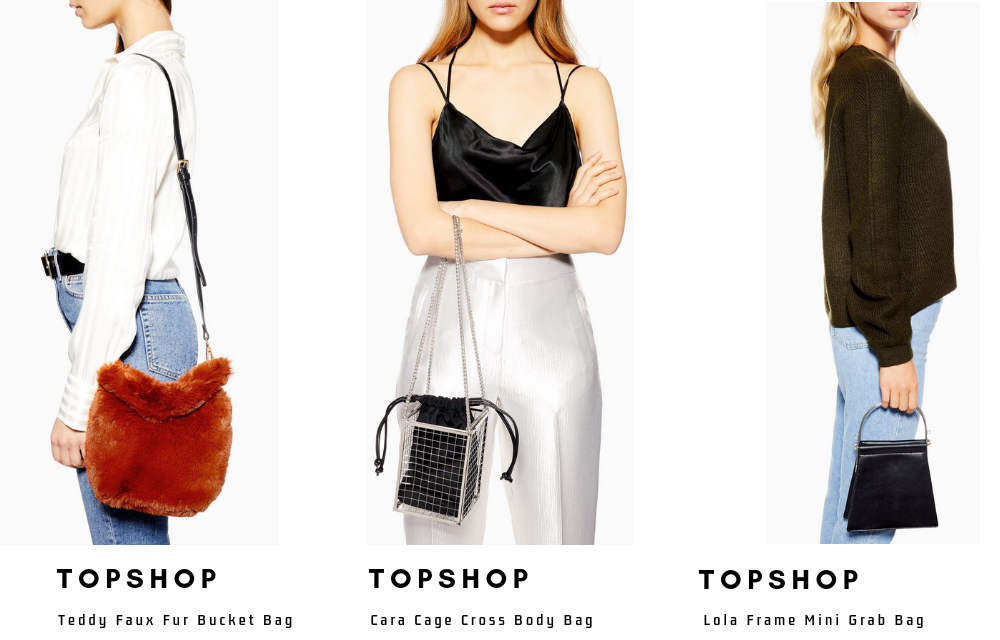 TOPSHOP Teddy Faux Fur Bucket Bag S$56.90
TOPSHOP Cara Cage Cross Body Bag S$66.90
TOPSHOP Lola Frame Mini Grab Bag S$49.90
Have you ever lost your wallet and felt like you've almost lost your life? From credit cards to polaroids of your BFF, wallets are one of the most intimate items you could gift someone. And since they're something you can use every day, you'd better have one that's both sturdy and timeless!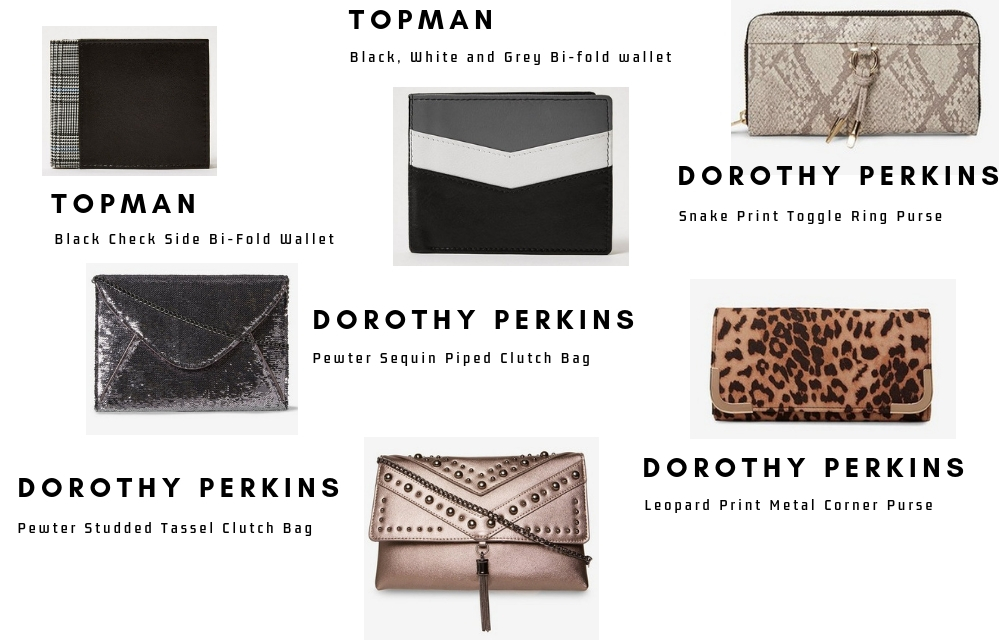 TOPMAN Black Check Side Bi-fold Wallet S$39.90
TOPMAN Black,White and Grey Bi-fold Wallet S$39.90
DOROTHY PERKINS Snake Print Toggle Ring Purse S$26.90
DOROTHY PERKINS Pewter Sequin Piped Clutch Bag S$39.90
DOROTHY PERKINS Pewter Studded Tassel Clutch Bag S$46.90
DOROTHY PERKINS Leopard Print Metal Corner Purse S$26.90
These gifts may be small in size but may be just what your receiver needs! Help them relax with our scented candles or even beautify their personal belongings with these items, we're sure these nifty gifts will come in handy for them.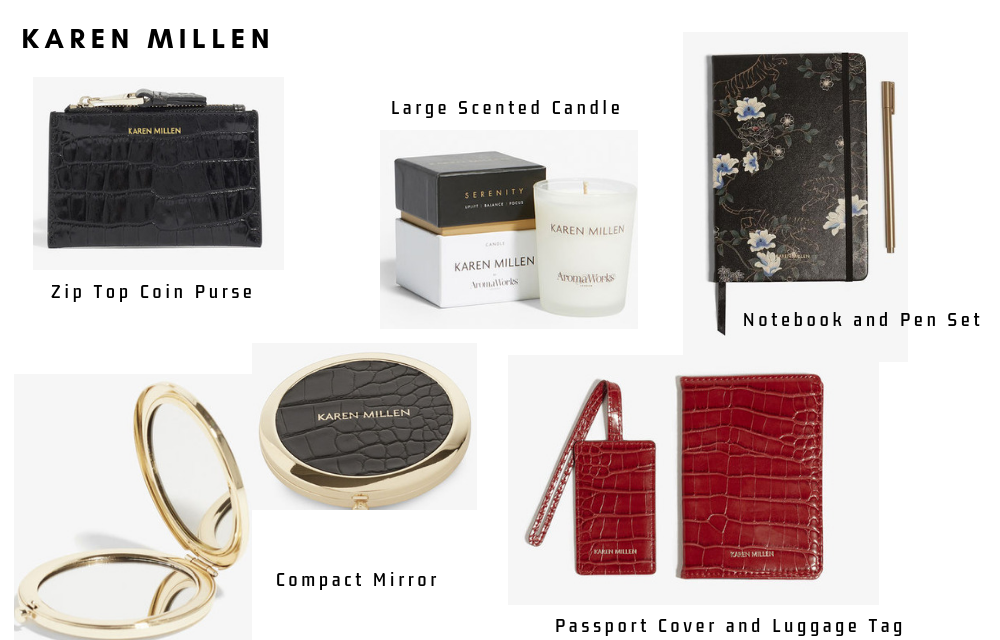 KAREN MILLEN Zip Top Coin Purse S$79
KAREN MILLEN Large Scented Candle S$79
KAREN MILLEN Notebook and Pen Set S$49
KAREN MILLEN Compact Mirror S$49
KAREN MILLEN Passport Cover and Luggage Tag S$89
You can't put on a faux fur coat and not feel like you belong on the runway!
This is the best gift for a girl who's obsessed with fashion shows and dreams of strutting her stuff.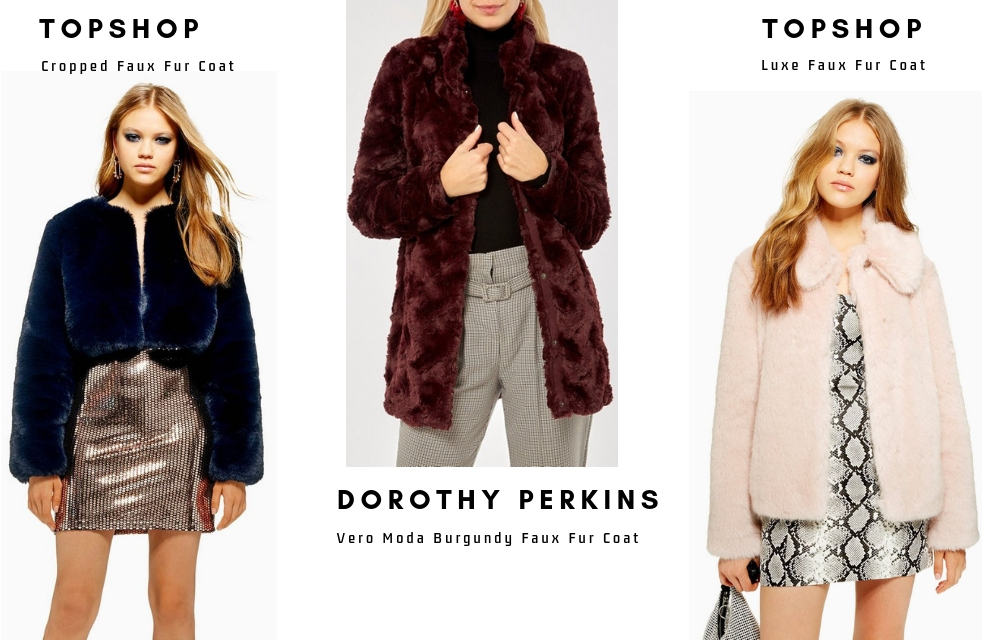 TOPSHOP Cropped Faux Fur Coat S$169
DOROTHY PERKINS Vero Moda Burgundy Faux Fur Coat S$126
TOPSHOP Luxe Faux Fur Coat S$179
Keeping your hands warm is one thing all gloves can do, but being fashionable? That's where these bad boys come in!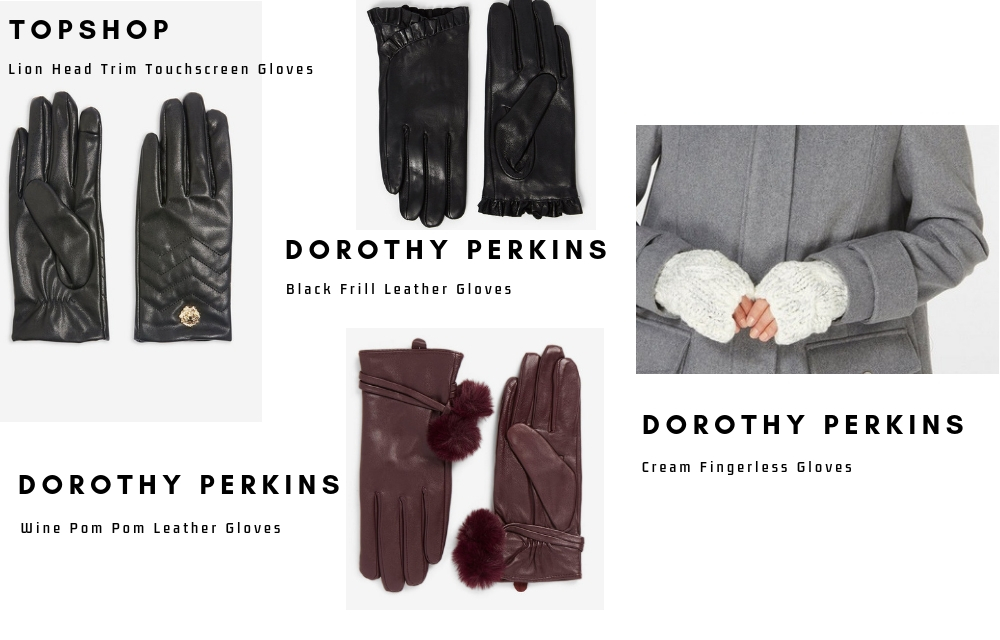 TOPSHOP Lion Head Trim Touchscreen Gloves S$46.90
DOROTHY PERKINS Black Frill Leather Gloves S$39.90
DOROTHY PERKINS Wine Pom Pom Leather Gloves S$39.90
DOROTHY PERKINS Cream Fingerless Gloves S$19.90
Christmas sweaters are the graphic T-shirts of the season. You just wanna collect them all! With all these great designs, you and your friends might just end up getting having the warmest Secret Santa unboxing party ever!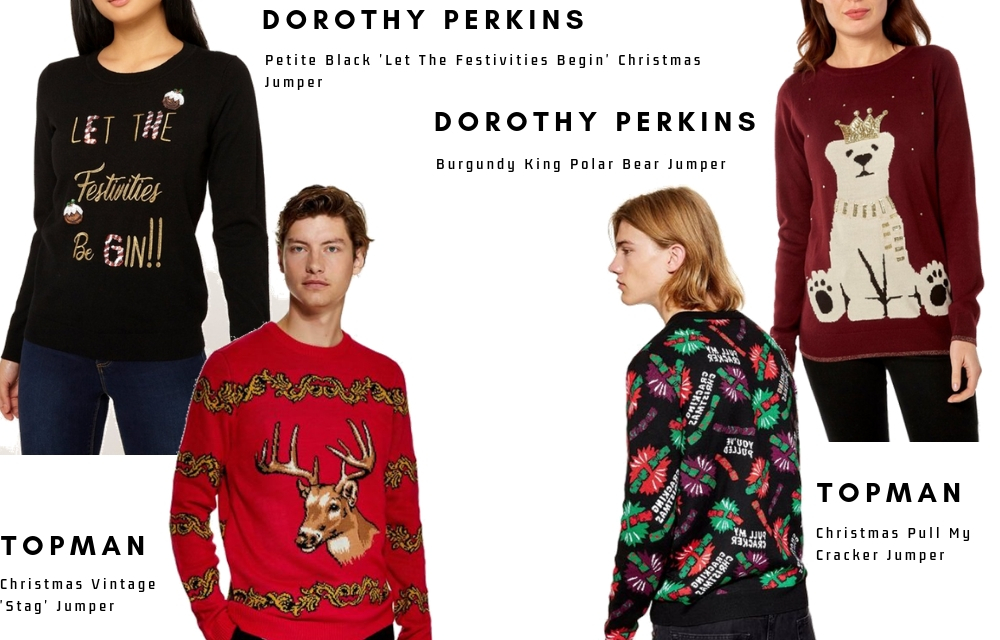 DOROTHY PERKINS Petite Black 'Let The Festivities Begin' Christmas Jumper S$73.90
TOPMAN Christmas Vintage 'Stag' Jumper S$79.90
DOROTHY PERKINS King Polar Bear Jumper S$73.90
TOPMAN Christmas Pull My Cracker Jumper S$69.90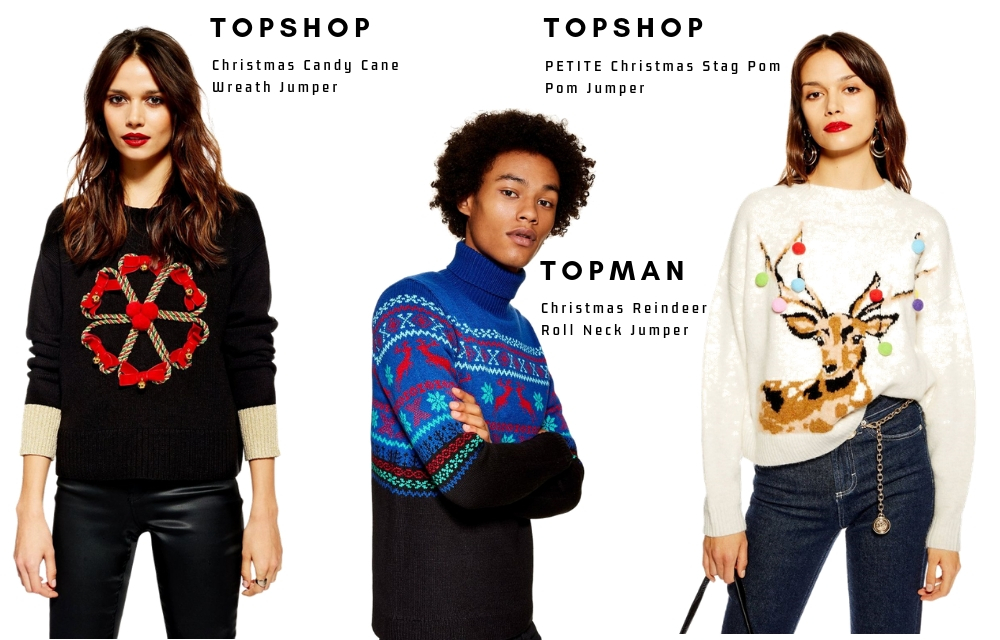 TOPSHOP Christmas Candy Cane Wreath Jumper S$126
TOPMAN Christmas Reindeer Roll Neck Jumper S$79.90
TOPSHOP PETITE Christmas Stag Pom Pom Jumper S$89.90
Let your friends party even harder with gifts that bring about the Christmas vibes and spread joy to everyone around you! With some vibrant colours and a little sparkle, the receiver of the gifts will definitely be satisfied.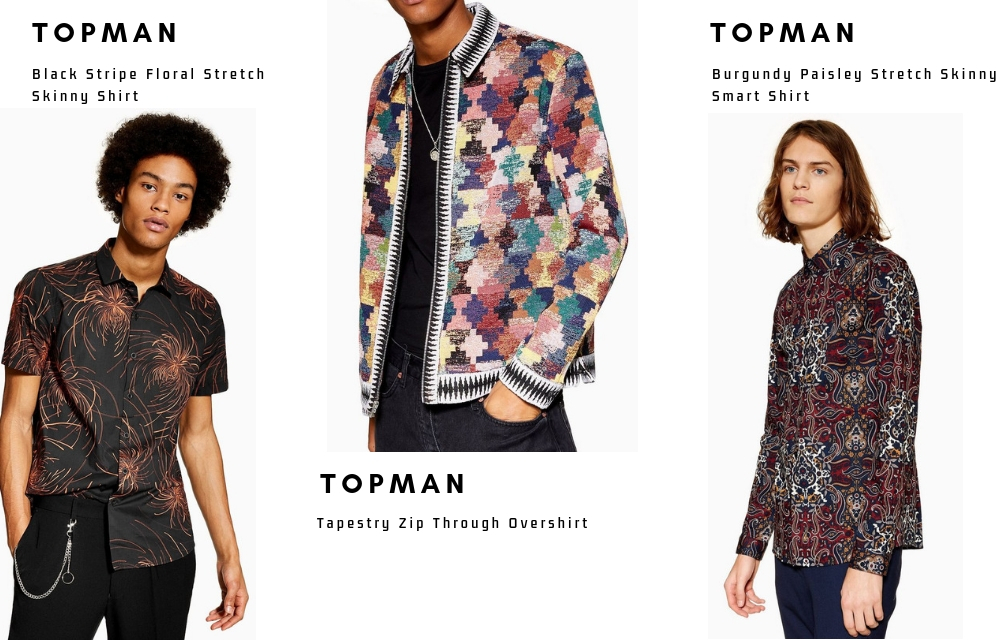 TOPMAN Black Stripe Floral Stretch Skinny Shirt S$76.90
TOPMAN Multi Tapestry Zip Through Overshirt S$133
TOPMAN Burgundy Paisley Stretch Skinny Smart Shirt S$89.90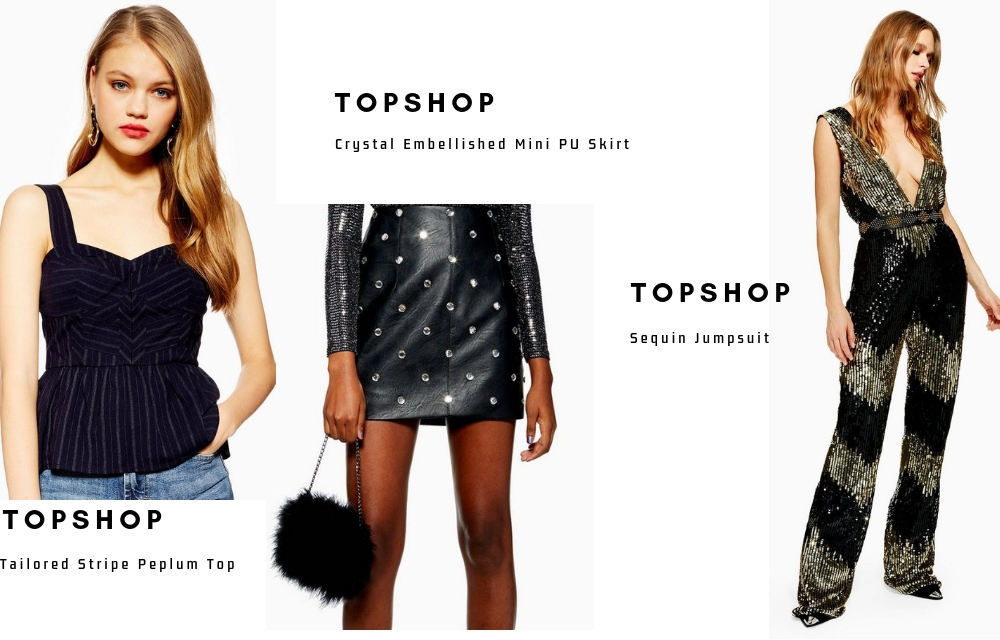 TOPSHOP Tailored Stripe Peplum Top S$76.90
TOPSHOP Crystal Embellished Mini PU Skirt S$76.90
TOPSHOP Sequin Jumpsuit S$449
If your Secret Santa partner is someone you hold close to you like a sister, gift her an outfit that you can see both of you in!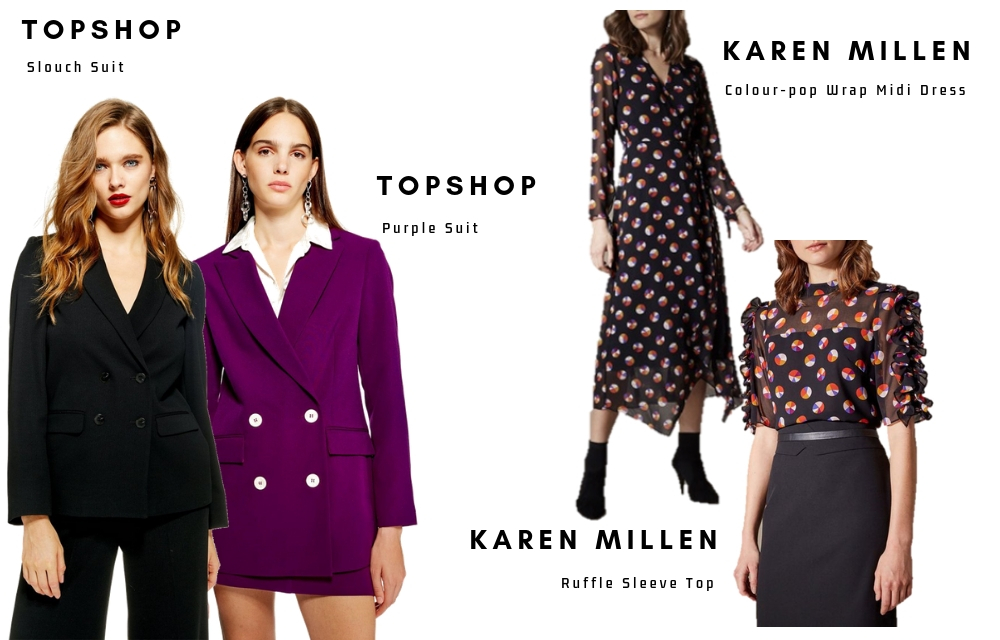 TOPSHOP Slouch Suit S$172.90
TOPSHOP Purple Suit S$195.90
KAREN MILLEN Colour-Pop Wrap Midi Dress S$509
KAREN MILLEN Ruffle Sleeve Top S$259
 You Rock My Christmas Socks
The office Secret Santa; the struggle to find just the right thing for that person you met that one time in a meeting. It shouldn't cost too much but it should still be a great present!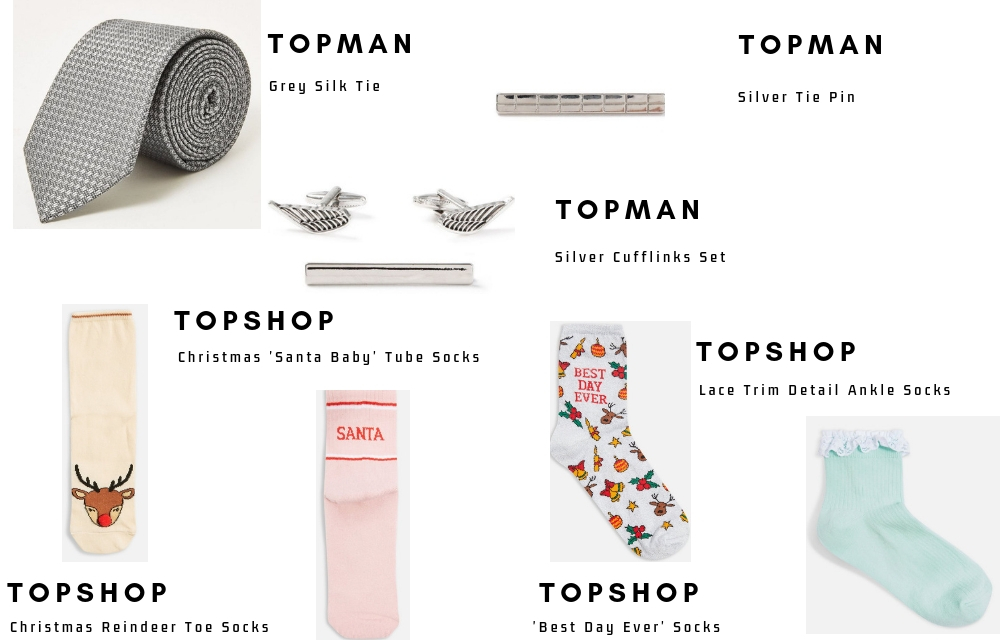 TOPMAN Grey Silk Tie S$39.90
TOPMAN Silver Tie Pin S$19.90
TOPMAN Silver Cufflinks Set S$26.90
TOPSHOP Christnas Reindeer Toe Socks S$6.90
TOPSHOP Christmas 'Santa Baby' Tube Socks S$6.90
TOPSHOP 'Best Day Ever' Socks S$6.90
TOPSHOP Lace Trim Detail Ankle Socks S$6.90
The last thing anyone wants is let their footwear ruin their entire look. Imagine going for a dinner party in flip-flops! Save your friend from the horrors of such an event with these kicks that'll work in almost any event!

TOPMAN Burgundy Wedge Platform Boots S$223
TOPMAN Black 'Brent' Derby Shoes S$89.90
TOPMAN Leather 'Dexter' Fringing Loafers S$126
As the saying goes, "Good shoes take you to good places." This is especially true for girls! A good pair of heels can bring about a classy image or give you an edgy feel.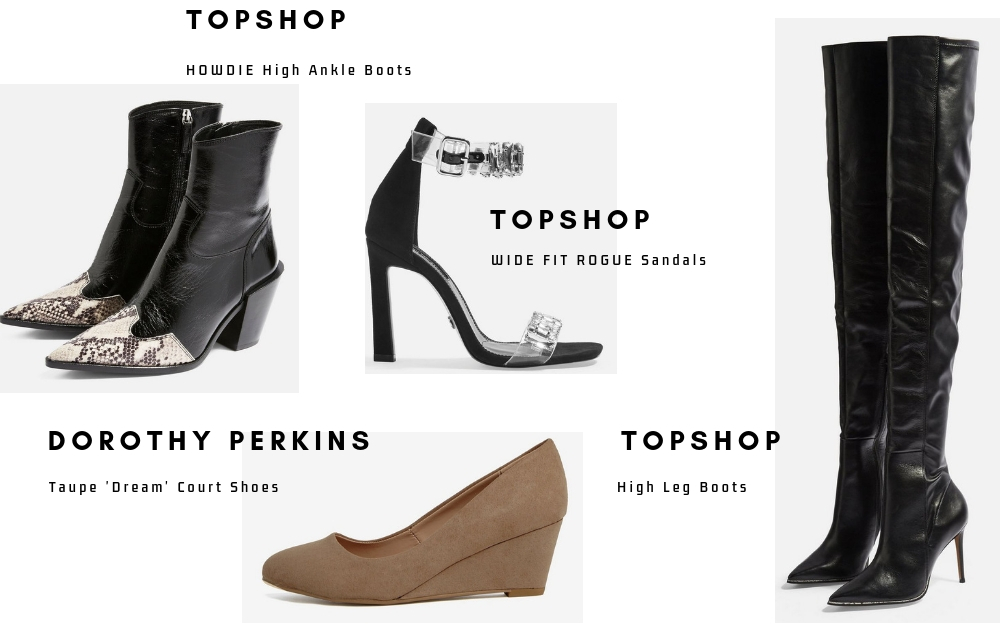 TOPSHOP HOWDIE High Ankle Boots S$206
TOPSHOP WIDE FIT ROGUE Sandals S$116
DOROTHY PERKINS Taupe 'Dream' Court Shoes S$53.90
TOPSHOP High Leg Boots S$319